In a busy city like Los Angeles, you're bound to need a pick-me-up to help you keep up with the fast-paced lifestyle (and make sitting in the daily LA traffic slightly more bearable).
The awesome part of living in LA is that there are coffee shops everywhere, so you don't need to search far and wide for one!
Because every neighborhood of LA has a unique trait that sets itself apart from others, you'll find that each coffee shop in LA offers something special for everyone. 
Whether you're looking for a world-class cup of coffee in Los Angeles or a place to take out your books for a long study session—this list to the best cafes in LA will offer you the best of the best. Trust us, you'll want to bookmark every one!
Best Coffee Shops in Los Angeles
Go Get Em Tiger
"Coffee is the thing you do before you do the thing you do, and we're here to help you get off to the right start." Go Get Em Tiger (GGET) is like the best friend that shows up for you right when you need it.
You'll be delighted to know that GGET's fresh cup of joe comes from the finest farms of Central America and Africa. They even roast their own beans and offer their signature espresso blend—Minor Monuments. Your first sip will not disappoint you!
With a "less is more" approach to their decor, every GGET location keeps its cafe clean, simple, and bright. It's perfect for casual reading or catching up with a friend.
Their food is slightly on the pricier side (welcome to LA), but the quality is not lacking. It might sound like a strange order for a cafe, but try their GGET Burger or go for any of their pastry items (vegan and gluten-free options included).
Address: 777 S Alameda St Suite 184, Los Angeles, CA 90021 (ROW DTLA location pictured above). All locations are listed here.
Copa Vida
Copa Vida is one of the go-to coffee shops in LA. Their drink menu offers brews from their own roastery using beans from superior coffee estates from around the world. 
Copa Vida's coffees pack a punch with their full-bodied, well-balanced flavors. For non-coffee drinkers, their tea menu is here for you too (try the Lavender Latte or the Strawberry Matcha Latte).
Pair your drink with one of their popular breakfast items: the Croque Madame, Chorizo Egg Hash, or one of the breakfast burritos. Their savory goodness will keep your stomach happy!
Copa Vida has a cozy interior and welcoming atmosphere—you'll want to stay for a while. It's perfect for studying and getting work done (the cafe offers Wi-Fi and has power outlets for laptops).
Address: 70 S Raymond Ave, Pasadena, CA 91105
Alfred Coffee
This list of LA cafes would be utterly incomplete without Alfred Coffee!
Their specialty is lattes—the top favorites are the Iced Chagaccino (made with the nutrient-packed Chaga mushroom) the Iced Vanilla Latte (made with real vanilla bean), and the Iced Matcha Latte (made from ceremonial grade matcha powder).
Tip: Since their Matcha Lattes are just ever so slightly sweetened, add sweetener to taste.
Every branch of Alfred's is unique. No two locations appear the same, which might make you wonder at first if you've entered the right place.
Don't worry, you'll instantly recognize their illuminating, neon sign display their "But First, Coffee" slogan. Every detail in the decor is exquisite and intentional, and Alfred prides itself on creating an exceptional experience for every visitor that steps foot inside their shops. 
Alfred's is without question "instagrammable," and LA is here for it!
Address: 3515 Wilshire Blvd, Los Angeles, CA 90010 (Koreatown location pictured above). All locations are listed here.
Cognoscenti Coffee
LA favorite Cognoscenti Coffee keeps things simple and still ticks all the boxes!
The coffee is affordable, the service is excellent, and the atmosphere is quiet and cozy—perfect for getting work done or catching up with a friend.
They do not roast their own beans, but they have proved themselves to be experts at sourcing beans from the top roasteries in the U.S. like Kuma (Seattle), Phil & Sebastian (Calgary, Canada), and Commonwealth (Denver), to name a few.
The menu focuses on the classics so you can trust that your brew is done right. 
Address: 6114 Washington Blvd, Culver City, CA 90232. All locations are listed here.
Blue Bottle
At Blue Bottle Coffee, you can expect nothing less than outstanding quality coffee.
As the founder James Freeman vowed, "I will only sell coffee less than 48 hours out of the roaster to my guests, so they may enjoy coffee at peak flavor. I will only use the finest, most delicious, and responsibly sourced beans."
He's kept true to his word and has built a team of roasting and quality control experts to repeatedly taste test each batch—it's serious business. 
When you're out and about and need to make a quick stop for a pick-me-up, Blue Bottle Coffee is the place. The menu is small but there really is no need for an extensive menu.
Order the cold brews, specifically the New Orleans-Style Iced Coffee—it's blended with organic milk and chicory and has the perfect subtle sweetness to it!
Address: 1103 Abbot Kinney Blvd, Venice, CA 90291. All locations are listed here.
The Boy and the Bear
The Boy and the Bear is highly favored among LA's westside. They serve specialty coffees that are exclusively from Colombia, where some of the most exotic and complex coffee varieties originate from.
This LA coffee shop was designed with a purpose. Plants fill the cafe; the greenery is a vibrant contrast to the industrial grey interior.
The chic modern tabletops and chairs paired with comfy couches set the scene for what's ahead: a productive workday fueled by a warming cup of coffee. 
Whether you order a latte, cortado, or cappuccino, the quality does not falter. For something on the sweeter side, order the Stockholm Fog—it's the perfect blend of mocha and chai flavors, you'll wish you had a bottomless cup!
Address: 12712 Washington Blvd Suite 101, Los Angeles, CA 90066. All locations are listed here.
Coffee Connection
Coffee Connection is a coffee shop you can trust and will want to support. Their coffee is certified organic, fair trade, shade-grown, and carbon-emission free. 
This means a few things:
1. Their coffee beans do not contain synthetic fertilizers or chemicals (which are often used in the growing or production process),
2. Greenhouse gases are not added to the atmosphere during the coffee production process (it's environmentally friendly), and
3. Their coffee supports a better quality of life for coffee farming families (i.e., these families are paid a fair price for their work so they can afford to live well and sustainably).
This non-profit cafe also contributes to local and global causes, and they are able to keep their menu prices low while still serving premium quality coffees, espressos, and teas. 
Coffee Connection is unique from the other modern and minimalist coffee shops in LA; its classical-style architecture features stained glass windows, vaulted ceilings, and marble columns.
The shop is spacious and contains a gated courtyard with ample outdoor seating. They also offer free and unlimited Wi-Fi to all customers, and they even have outlets available outside—your visit here won't be quick as you'll likely want to stay to get your work finished for the day. 
The menu offers a bit of everything—for drinks, try the house special, Ancient Mayan, which combines the delectable flavors of chocolate, cinnamon, and nutmeg with espresso and your milk of choice.
Regular, gluten-free, or vegan pastries are available to enjoy with your drink, and if you're looking for a larger bite—you have empanadas, burritos, sandwiches, and salads to choose from. 
Address: 3838 S Centinela Ave, Los Angeles, CA 90066
Alana's Coffee Roasters
Kickstart your morning at Alana's Coffee Roasters with a freshly baked pastry and a hot cup of coffee.
Alana's serves single-origin coffee and coffees sourced from farms located around the world. With their beans roasted and syrups made in-house, you can expect to taste a simple, no-nonsense cup of coffee.  
Grab a seat at the front or in the large courtyard in the back where you can hang out with a friend or spend the day doing work (there's free Wi-Fi and outlets to use).
Address: 12511 Venice Blvd, Los Angeles, CA 90066
SPL Coffee
SPL Coffee is a hidden gem of a coffee shop in Koreatown LA. It's the perfect grab-and-go spot for when you're in the area!
The decor is minimal and clean, which also makes it a great place for studying or working on your laptop.
The cold brew is robust and refreshing, and it's exactly what you need on a hot summer day in LA.
For something extra special, go for the Rosemary Bee latte—the rosemary has a pleasant, elegant taste that accents the espresso and is sweetened just slightly with honey. 
Address: 4059 W 3rd St, Los Angeles, CA 90020
Urth Caffé
Urth Caffé is frequented by both tourists and locals for many reasons.
It's known as LA's celebrity hang-out spot, but it's also popular for its large health-conscious menu that offers nearly every drink and food item you can think of—you'll want to come back for more.
Keep things simple and go for their organic freshly brewed coffee of the day or try something stronger and order their famous Rude Awakening coffee with espresso.
They also offer a delicious range of flavors for lattes, teas, boba teas, juices and smoothies. 
They open until 10pm daily, so even if you missed the breakfast menu, they still have all-day brunch options you can choose from.
Just be sure to go early to grab a slice of their cakes, cheesecakes, or pies that are baked fresh every day before they sell out!
Urth Caffé can be a busy place, but the service is quick. With plenty of outdoor seating, it's the ideal place for enjoying quality coffee and food with your friends.
Address: 2327 Main St, Santa Monica, CA 90405. All locations are listed here.
Note: This post contains affiliate links, which earn me a small commission at no extra cost to you if you make a purchase using one of these links. Thank you for supporting this free content!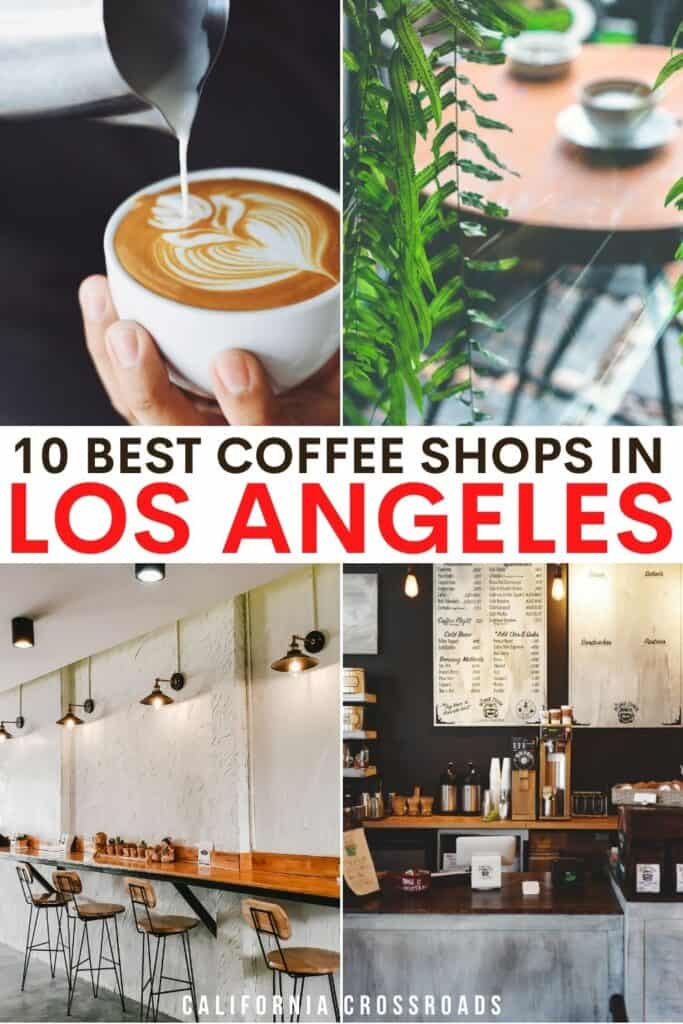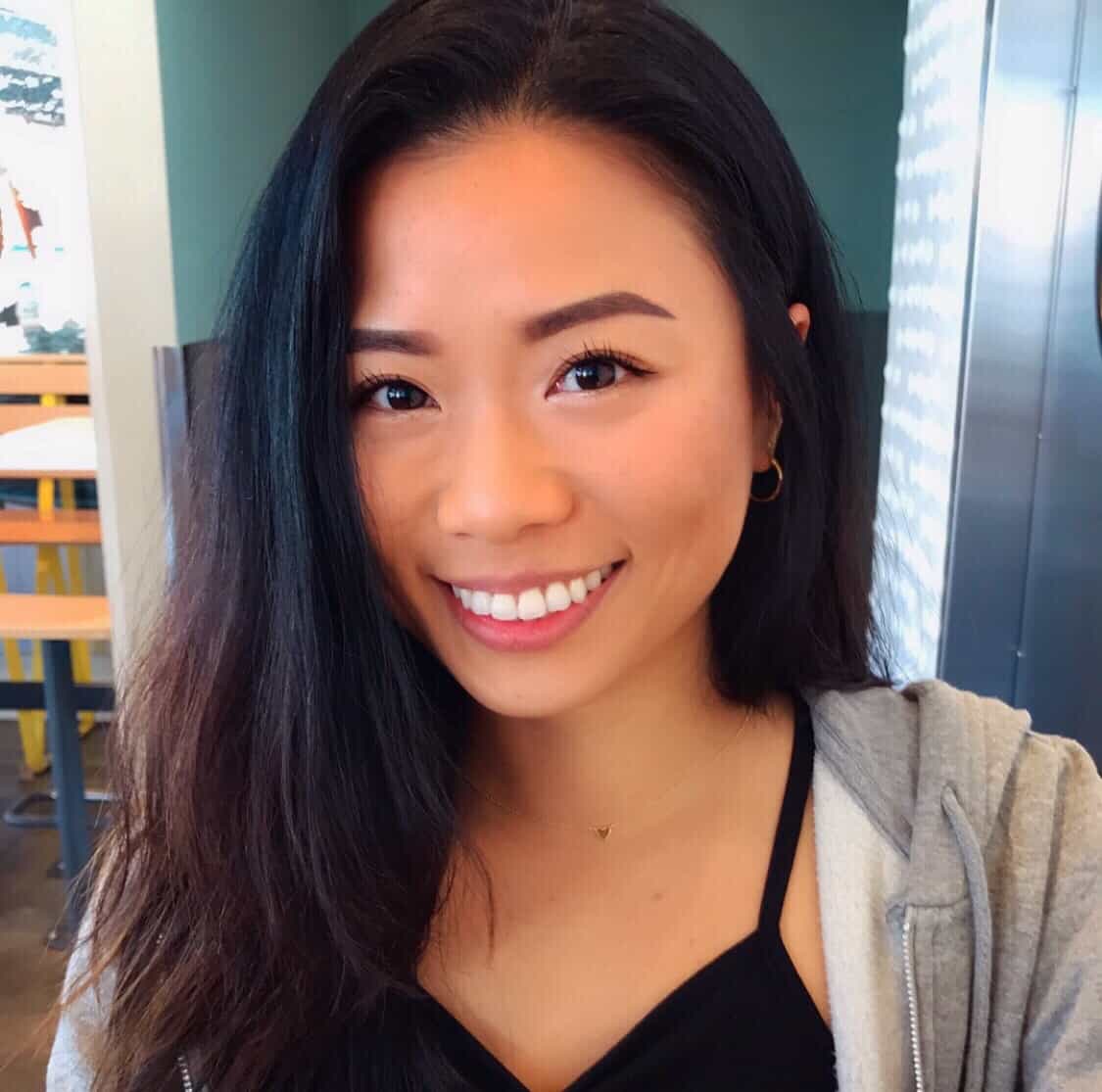 Lianne quit her 9-5 job in 2018 and moved to the bustling city of LA for a change of pace. Having lived in a quiet, secluded part of the East Coast most of her life, her life on the West Coast has since pushed her outside her comfort zone and inspired her to always take "the road less traveled." Travel has played a key role in her personal development, and she believes everyone can reap the extraordinary benefits of exploring life beyond borders.