I've seen coastal redwoods my whole life growing up in the Bay Area, but I was not prepared for my first encounter with a giant sequoia.
Impossibly large and neck-achingly tall, giant sequoias are the largest single-rooted trees by mass in the world.
Over 20 million years ago, giant sequoias used to rule over a wide swath of the Northern Hemisphere, from the southeast up to parts of Alaska and Canada.
Now, giant sequoias exist in a few rare places throughout the world: only a small, narrow strip of land in the Western Sierras.
This little belt of sequoia-laden land includes Yosemite National Park, Sequoia National Park, Kings Canyon National Park, and Calaveras Big Trees State Park.
In this post, we'll focus on where to find giant sequoias in Yosemite National Park.
Yosemite isn't the place with the largest giant sequoia (that would be Sequoia National Park, appropriately) or the widest by circumference (that would be in Kings Canyon).
However, Yosemite is one of the most-visited national parks in the country, and so seeing a sequoia grove in Yosemite should be a given on your trip there.
There are three groves of giant sequoias in Yosemite National Park, and we'll discuss each of them and the merits of visiting!
The Easiest Yosemite Giant Sequoias to Visit: Tuolumne Grove
Note: This post contains affiliate links, which earn me a small commission at no extra cost to you if you make a purchase using one of these links. Thank you for supporting this free content!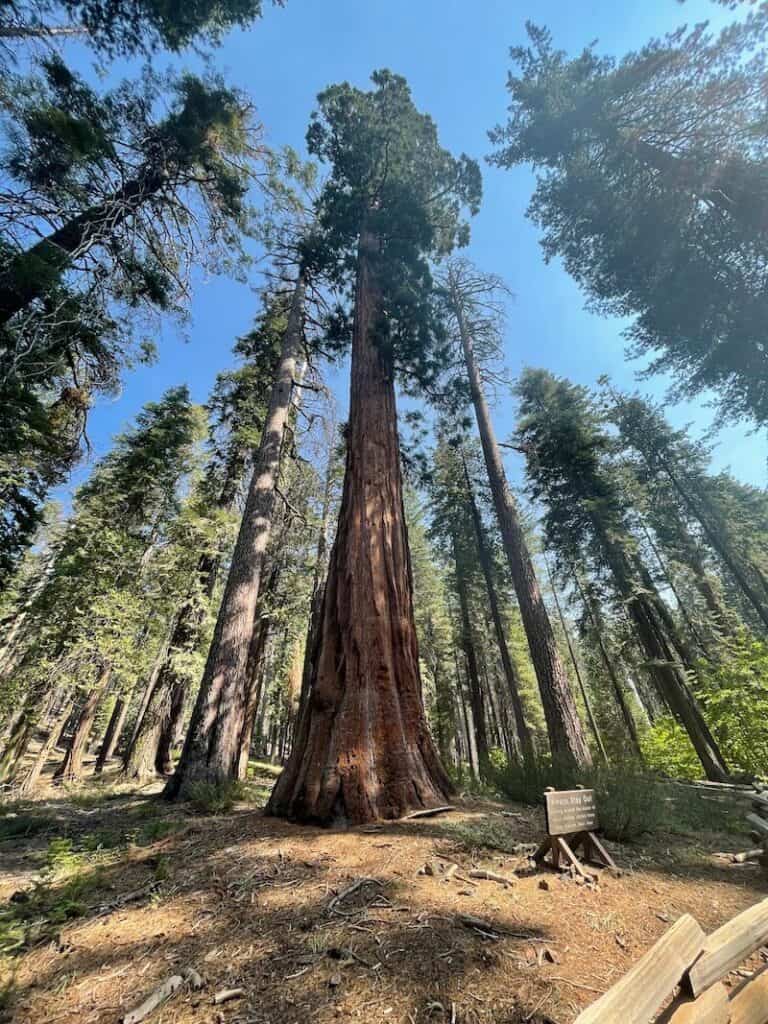 The beautiful Tuolumne Grove is located just along Route 120 at the very base of Tioga Road.
This is an especially easy stop if you're entering Yosemite from the Big Oak Flat Entrance, which is where people from the Bay Area and Northern California will be entering!
The Tuolumne Grove Loop is not particularly well-known compared to Mariposa Grove, but that's part of why it's so perfect — and easy! — to visit.
Parking at Tuolumne Grove is a breeze, or at least it was when I visited, and the trail to see the giant sequoias is not so difficult, nor was it very crowded (granted, I was visiting during the middle of the workweek — perks of blogger life!).
The sign as you enter Tuolumne Grove is a bit misleading: it tells you that a 1-mile hike with 400 feet of elevation change ahead of you… which is true, to a point!
What it fails to tell you is that it is a 1-mile hike to the start of the Tuolumne Grove, where you see one giant and beautiful tree (the most impressive in the grove, in my opinion.)
But to continue along the loop to see the rest of the 25 sequoias, it gets harder!
The whole trail becomes a 3.2-mile roundtrip loop, with 750 feet of elevation loss and then gain (on the way back). You really feel the burn, since you start at 6,000 feet of elevation!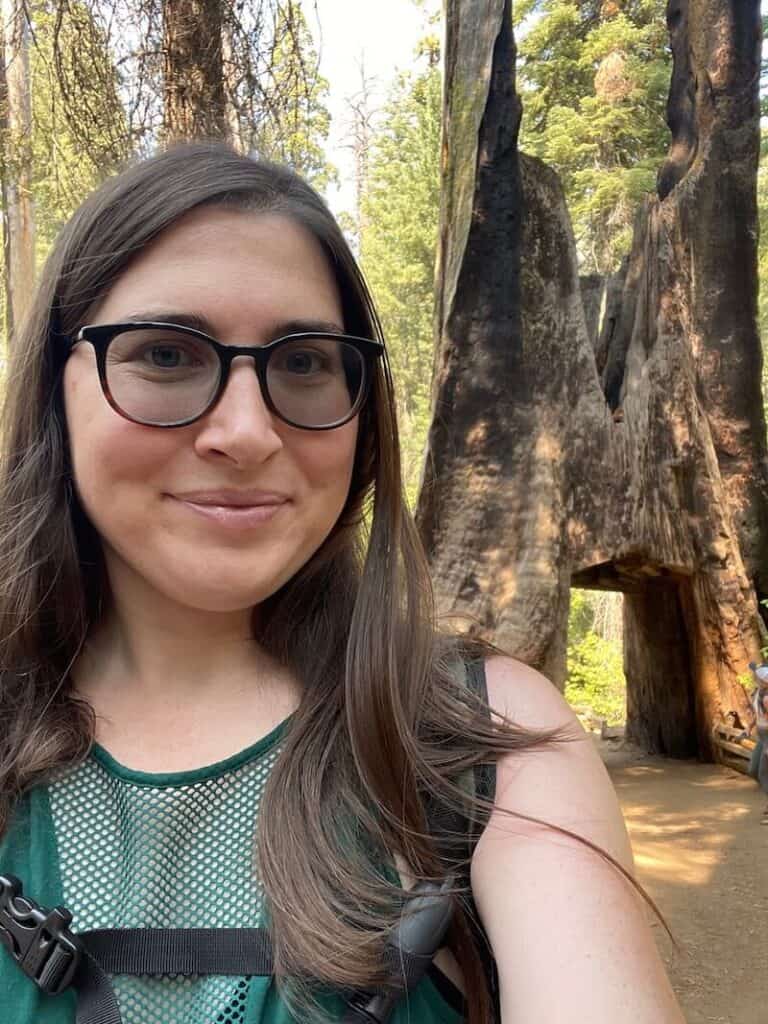 There are a few really cool features of this hike, like the Dead Tunnel Tree along the loop which is a far less crowded tunnel tree than in Mariposa!
There is also a downed sequoia which can really give you a sense of the scale of these massive trees from a new perspective… literally! By seeing it on the ground, you can really visualize just how massive the trunks are.
While the full hike is rated as 'moderate', I'm no hardy hiker and I found this hike rather easy and pleasant.
The path is paved down to the first giant sequoia, so it's accessible for people using strollers. It's also pet-friendly!
NOTE: While the path is paved, people who use wheelchairs may struggle with the steep grade of the trail.
However, it is flat and well-maintained, so if you have someone with the arm strength to help you, you may be able to visit the grove, even though it is not ADA compliant.
This refers only to the first section of the hike down to the first tree: the rest of the loop is unpaved and not suited for wheelchairs.
The Most Yosemite Giant Sequoias Impressive to Visit: Mariposa Grove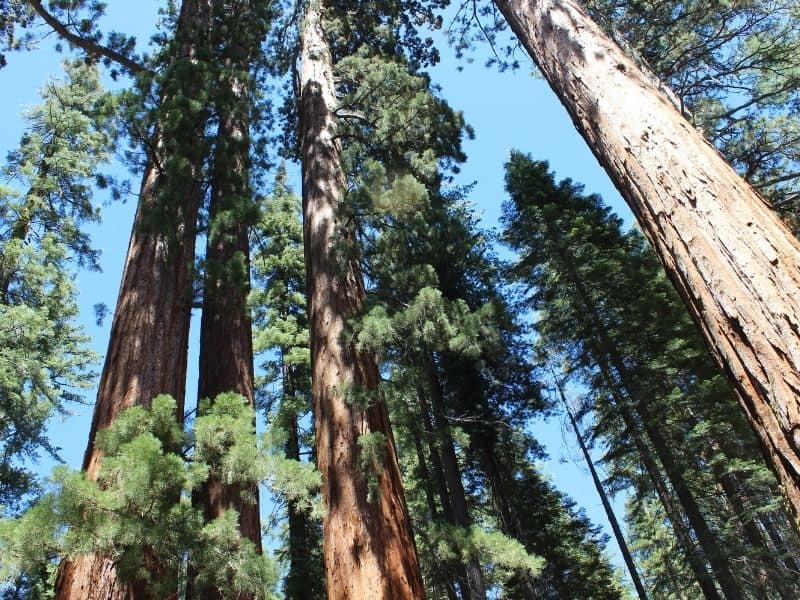 While typically, I would qualify the Mariposa Grove as the easiest grove of giant sequoias in Yosemite to visit, currently parking at Mariposa Grove is extremely limited.
By that, I mean that it's a 4-mile roundtrip walk to the base of the grove — before you even start your hike — with 500 feet of elevation gain and loss.
If you want to see the Mariposa Grove's most famous denizens, like the Grizzly Giant (thought to be the oldest giant sequoia in existence!) and the California Tunnel Tree, you're looking at a 5.5-mile round trip with 1,000 feet of elevation gain and loss.
Note that if you have a disabled parking placard, you will be able to drive up to the Mariposa Grove parking lot and visit it without the 4-mile roundtrip hike (more info here).
From there, there are a few wheelchair-accessible trails that will take you to some gorgeous giant sequoias (the Big Trees Loop and the Grizzly Giant Trail both have accessible trails, or a portion of them are accessible in the case of Grizzly Giant).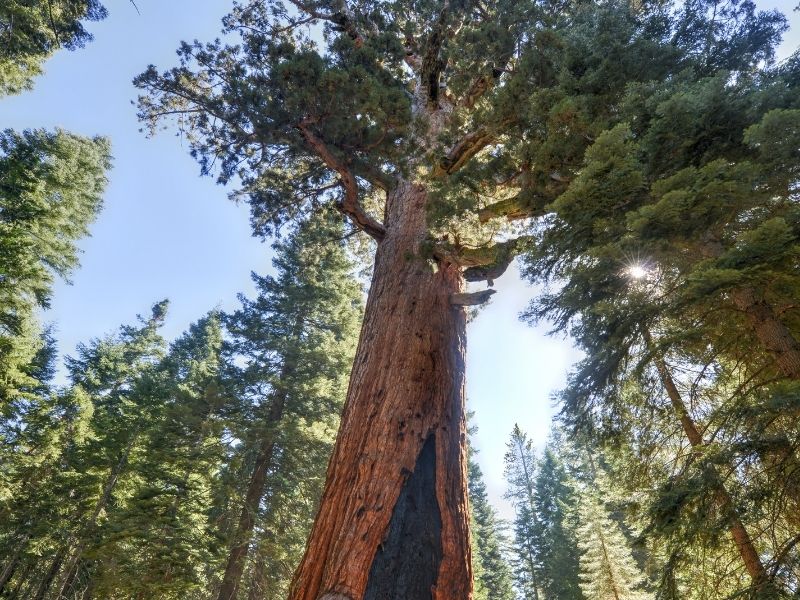 If you can manage the hike to Mariposa Grove, though, it's truly worth all the hassle.
This grove is home to 500 giant sequoias, the largest grove in Yosemite National Park by a large margin!
There are several incredible hikes here that will bring you through these giant sequoias!
These trails include the Grizzly Giant Loop Trail (2 miles, moderate), the Guardians Loop Trail (6.5 miles, strenuous), and the Mariposa Grove Trail (7 miles, strenuous).
The Most Peaceful Yosemite Giant Sequoias to Visit: Merced Grove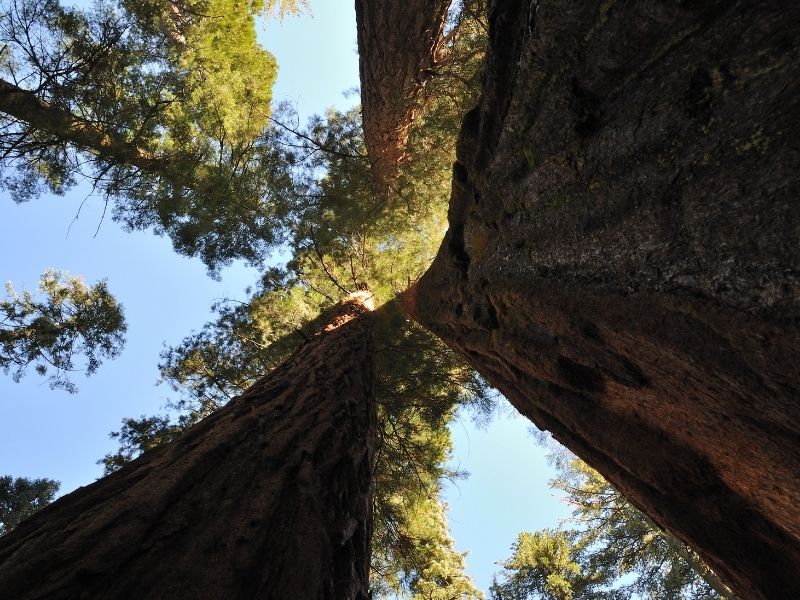 If you're looking to escape from the crowds of Yosemite and truly commune with these graceful giants, visit Merced Grove.
It's located right near the Big Oak Flat Entrance, making it a great first hike or last hike if you're visiting Yosemite from the Bay.
Like Tuolumne Grove, the Merced Grove Trail is accessible via a short but steep hike down into the grove. This means the way down is easier, but the way up can be rough!
The hike is 3 miles roundtrip with 600 feet of elevation gain, which happens rather steeply.
This is a small grove, numbering only about 20 giant sequoias, but that's part of its charm: you'll feel as you've stumbled upon a little secret!
Which Sequoia Grove in Yosemite is Best?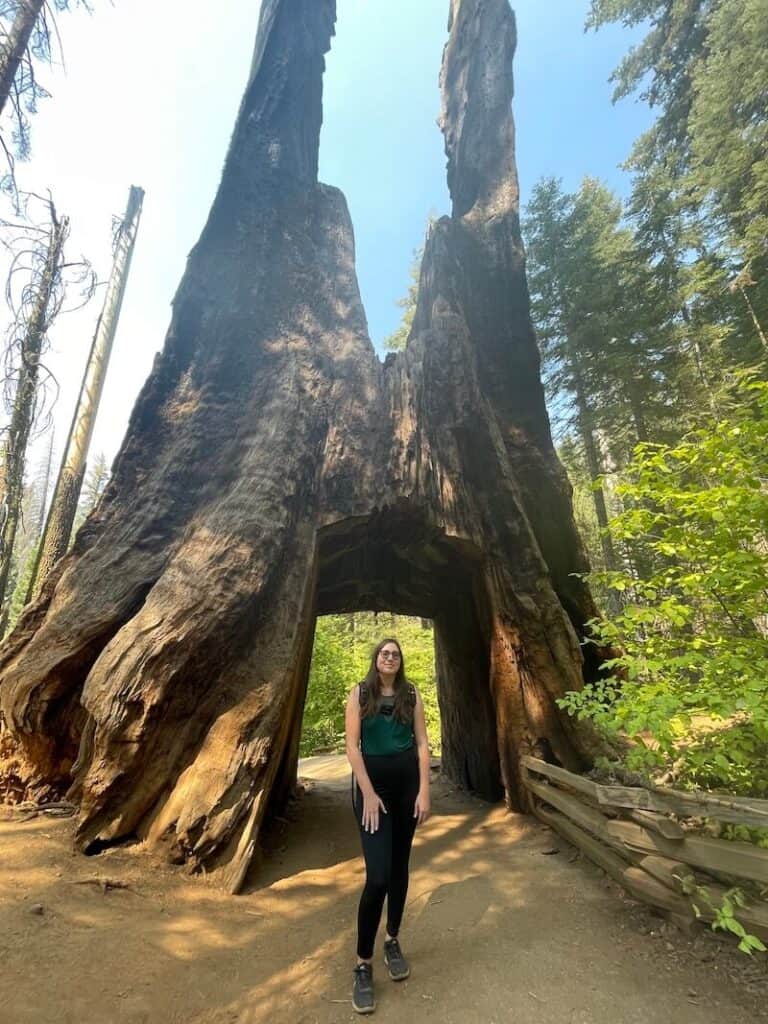 It depends on your hiking desire and accessibility needs!
If you don't mind the longer hike, Mariposa Grove is the most spectacular. Its sequoias outnumber the other groves by a factor of 20 to 1!
However, with that also comes crowds, so it may not be the place if you're looking for solitude.
If you want some spectacular trees and sights with a shorter hike, pick Tuolumne Grove, and if you want the quietest trail, pick Merced Grove.
Accessibility also is a factor for many travelers to Yosemite, and unfortunately, some of the groves are not very accessible.
Hands down, the most accessible for wheelchair users is Mariposa Grove due to trailhead parking access for people who hold a disabled parking placard. There are also two accessible trails in the grove.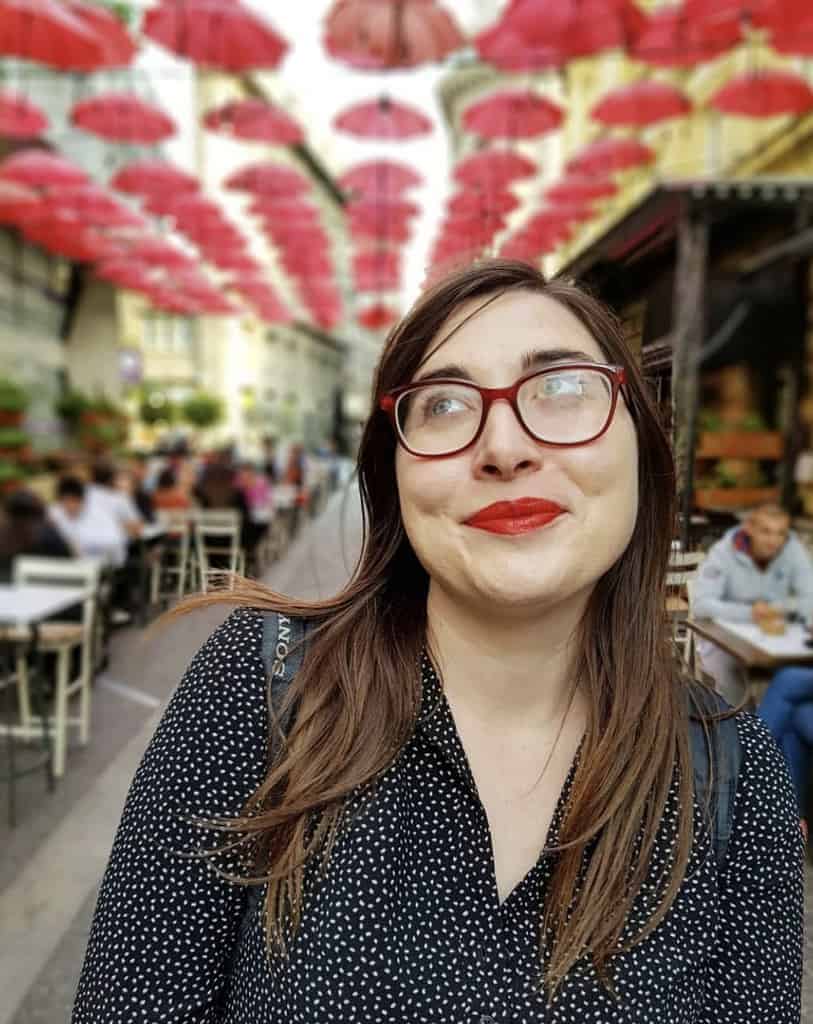 Allison Green is a travel blogger, writer, and podcaster who grew up in the Bay Area of California. She has spent time living in New York, Prague, and Sofia, but has returned to live in the East Bay. She has traveled to 60 countries before the age of 30 while running several digital travel publications. Her writing and podcast have been featured in Forbes, CBC Canada, National Geographic, the Huffington Post, and CNN Arabic, amongst others. She's obsessed with bouldering, houseplants, other people's pets, and anywhere she can see the ocean.