High alpine meadows, turquoise-clear glacial lakes, granite domes erupting from the meadow grass: welcome to Tuolumne Meadows, Yosemite's pristine high country.
Tuolumne Meadows is a great place to embark on a number of high-country hikes in Yosemite, and it's also a fantastic place to camp!
But camping at Tuolumne Meadows is a little challenging due to its elevation, high demand, and short season.
If you manage to snag a campsite at Tuolumne Meadows Campground, here's what you need to go before you go!
Note that this is all written from the perspective of a first-time solo camper — I am not particularly experienced at camping, so my hope is that this post is useful even for camping beginners!
Some things may seem abundantly obvious to the experienced, but if you aren't a seasoned camper, camping in Tuolumne Meadows may seem intimidating at first — so I'm here to demystify it!
What to Know Before Camping at Tuolumne Meadows
The Tuolumne Meadows Campground is at nearly 9,000 feet!
Note: This post contains affiliate links, which earn me a small commission at no extra cost to you if you make a purchase using one of these links. Thank you for supporting this free content!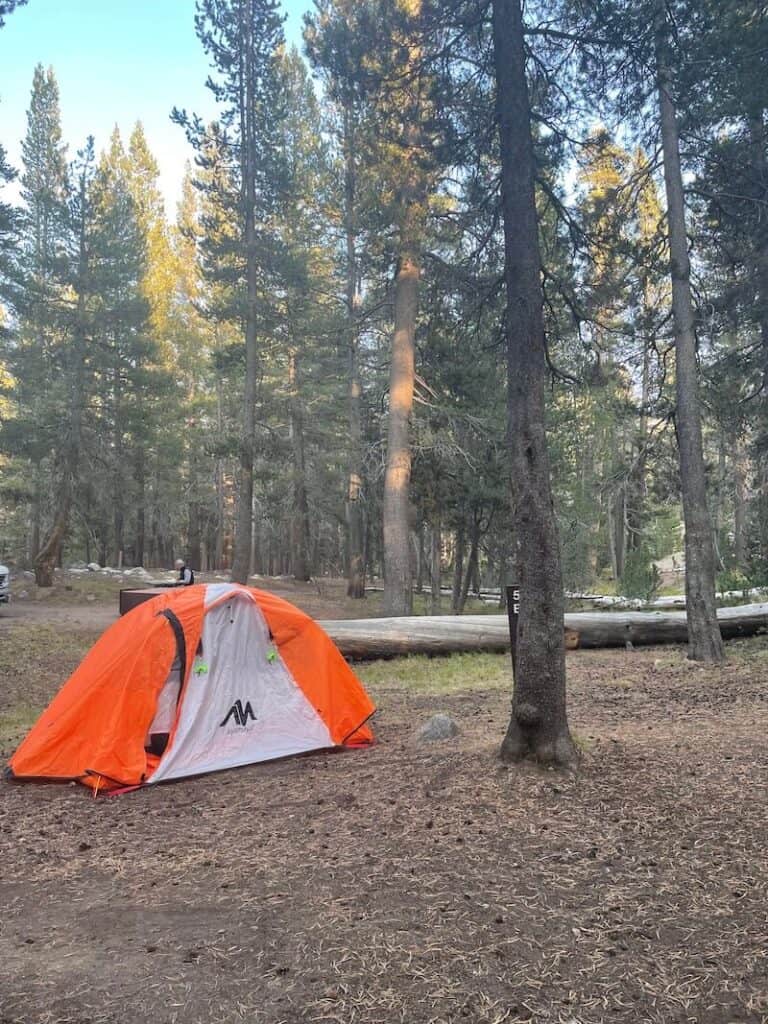 Be aware that Tuolumne Meadows is located in High Yosemite, at an altitude of 8,600 feet, along the Tioga Pass! By comparison, Yosemite Valley is around 4,000 feet of elevation.
Because of its high altitude, the campground is only open from around mid-June through late September… otherwise, it's covered in snow and simply too cold — welcome to the High-Country of Yosemite!
I camped at Tuolumne Meadows in mid-September and it was freezing cold at night — temperatures got as low as 28 F overnight, despite being 70 F during the day!
You'll want a sleeping bag that's rated for at least 20 degrees, and plenty of warm layers to sleep in. I even slept in a faux fur-lined hat!
Be bear aware and use food lockers, always.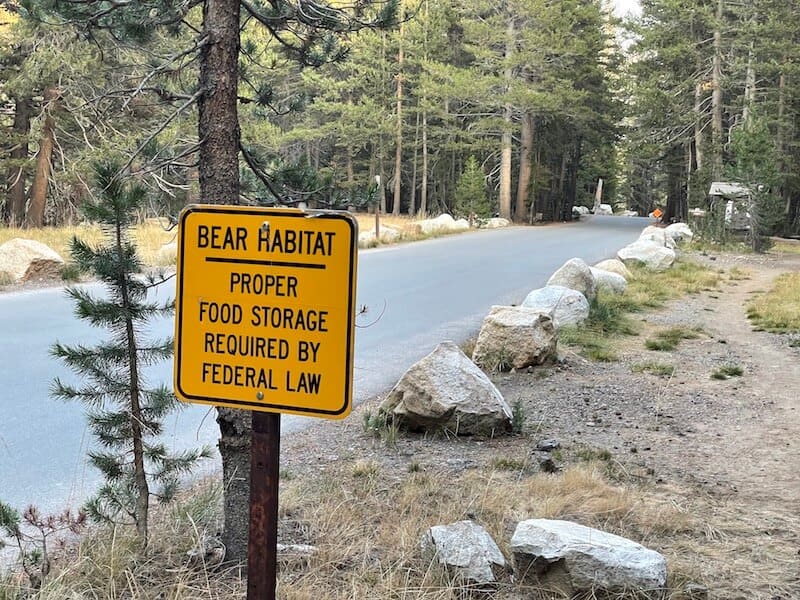 Bears are very active in Tuolumne Meadows… so active, in fact, that I got a warning email before my arrival!
After doing some (panicked) research, I learned that while bears are absolutely something you need to be cautious of, it's a lot less scary than it sounds.
Yosemite is the natural habitat of the California black bear, which are probably a 2 on the terrifying bear scale, with a grizzly being an 11.
There are no recorded instances of a black bear seriously injuring a human in Yosemite National Park, and the park wants to keep it that way!
As a result, bear spray is not allowed in Yosemite National Park, because paradoxically, bear spray has the potential to make bears more aggressive towards humans if they start viewing humans as a threat.
Bears are human-avoidant but curious in their pursuit of food. Be sure to always use the food storage bins provided at your campground. They are really large and can fit quite a bit of food, so don't worry about that!
Do not leave any food in your car, tent, or campground. As well as food, do not store any scented items anywhere besides one of the lockers. This includes toothpaste, mints, dish soap, scented chapstick, etc!
Be careful of squirrels and rats!
When camping at Tuolumne Meadows, I expected my biggest worry would be roaming bears…
… when really, it was this sign at the bathrooms!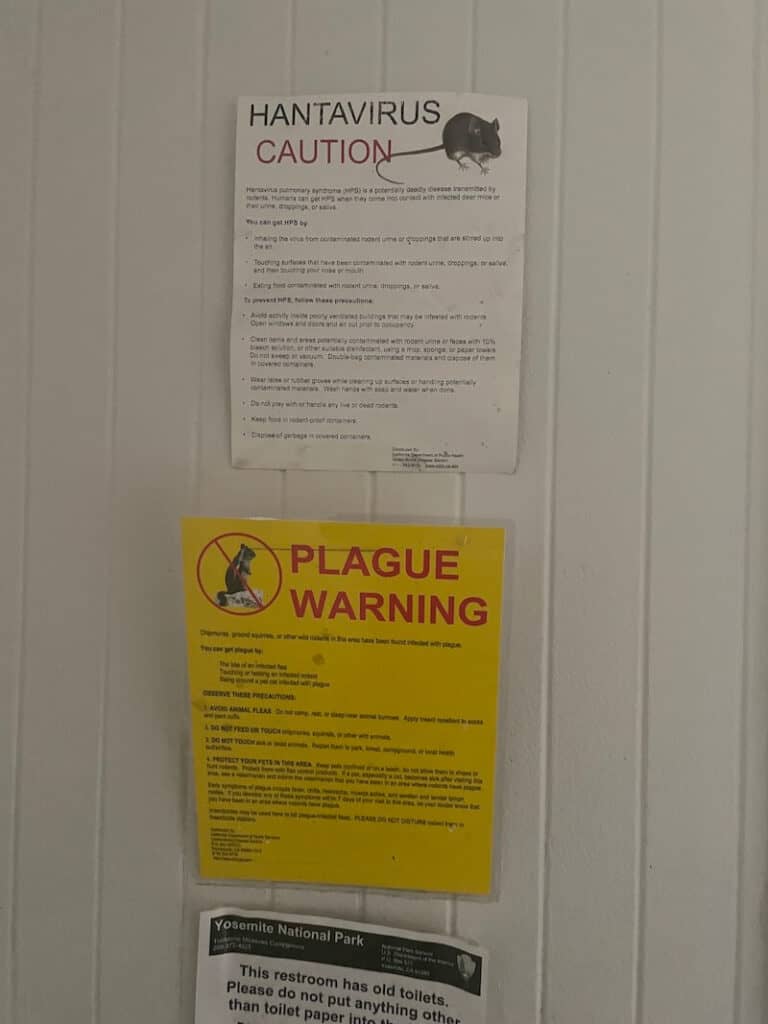 Yes, that plague exists in California, as well as the even-more-terrifying hantavirus (the plague is now not really much of a thing anymore as it is fully treatable with antibiotics; still recommend avoiding).
You should not interact with any wildlife for a variety of reasons (ethics, safety, rabies, etc.) but add another layer of caution when camping in Tuolumne Meadows.
You can protect yourself by making sure your food is not accessible to any rodents (by using the food storage provided) and also by wiping down surfaces and sanitizing your hands frequently (which you should do anyway, it's a pandemic, y'all!).
First-come, first-served campgrounds are currently not available.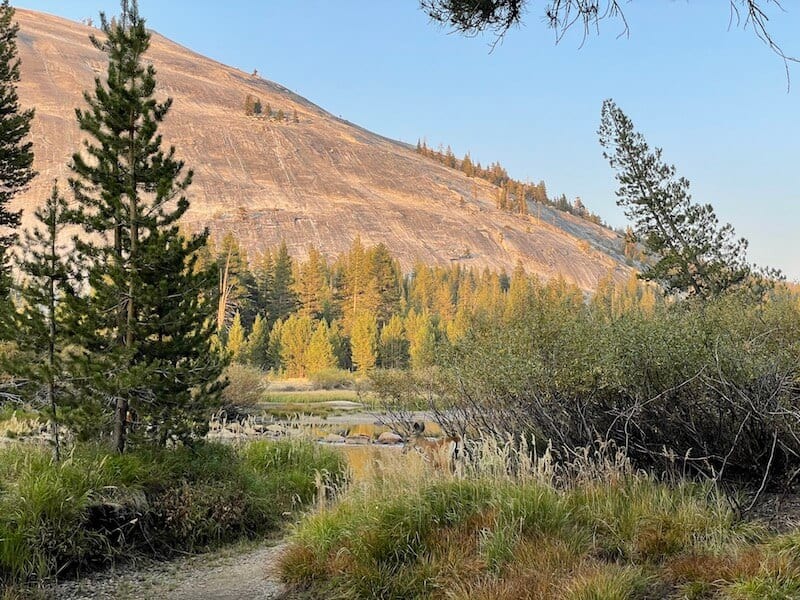 As a result of changing guidelines in light of the pandemic, campground reservations are currently required to stay at the Tuolumne Meadows Campground. You can make reservations on the NPS website, recreation.gov
Normally, half the sites are reserved for first-come, first-serve campers, but this is not the case in 2021. There's no information yet on 2022, but it's safe to assume the reservation system may stay.
Campgrounds do get canceled, especially last minute, so do check frequently if you weren't able to get a spot! You can also camp here without a reservation if you are backpacking one of the nearby trails…. more on this in the next section!
Special spots are available for backpacking.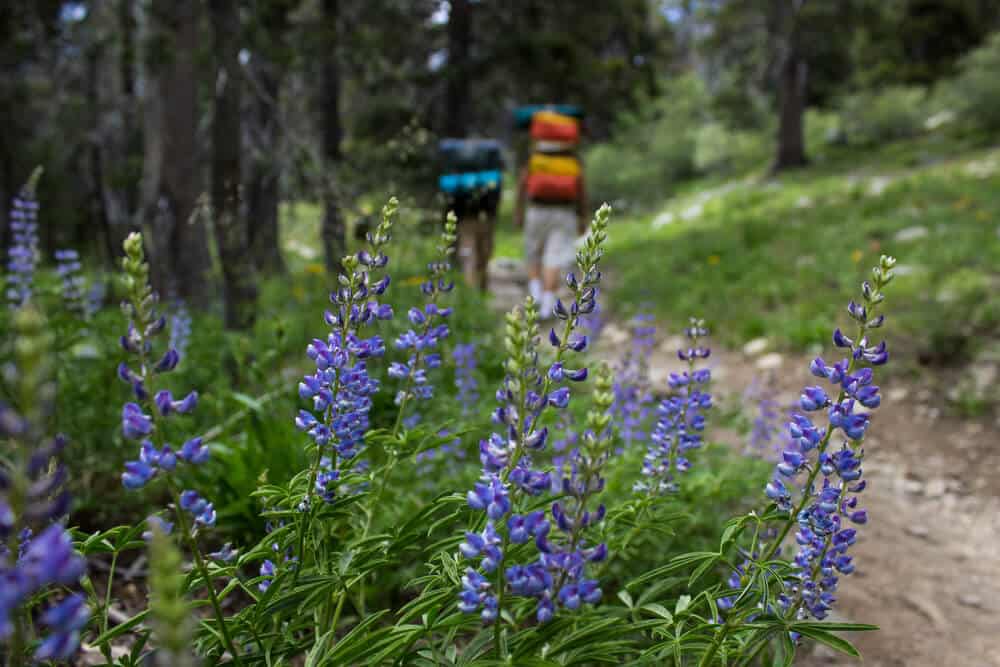 There is a section of the campsite specifically for backpackers at Tuolumne Meadows that does not require reservations.
This is a great choice if you want to sleep for a night at a high altitude to acclimate before embarking on a grueling High Sierra hike!
You need to hold a valid wilderness permit, which allows you one night prior to your backcountry trip as well as one night after your trip. Half Dome day hike permits do not count.
Each night costs $6 per person (paid in cash at the campsite, in exact change), and no reservations are required.
Note that there is no parking available here but you can park at any of the designated overnight parking areas and walk in.
Several great hiking trails are right at your backdoor.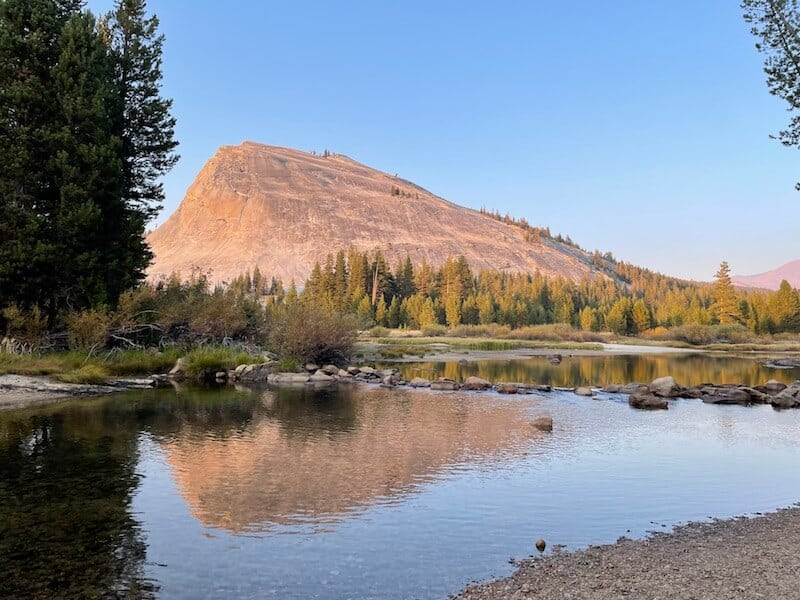 Even if you don't have a wilderness permit, there are many wonderful hikes within walking distance of the Tuolumne Meadows area!
It's a hikers paradise, though do be mindful that the altitude will make any hike a good deal harder.
Elizabeth Lake is accessible from the campsite at Loop B. The trail is 4.9 miles return with approximately 850 feet of elevation gain and is rated as moderate. The trailhead is in the campsite.
Lembert Dome and Dog Lake are also easily accessible by foot from the campground, off of Tioga Road.
The Lembert Dome Loop is rated as moderate with ~850 feet of elevation gain in 3.7 miles. Extend an extra mile or so to also extend to Dog Lake.
The Tuolumne River also runs right through the campground! While not an actual trail, it is beautiful to walk around.
Fire restrictions may be in place.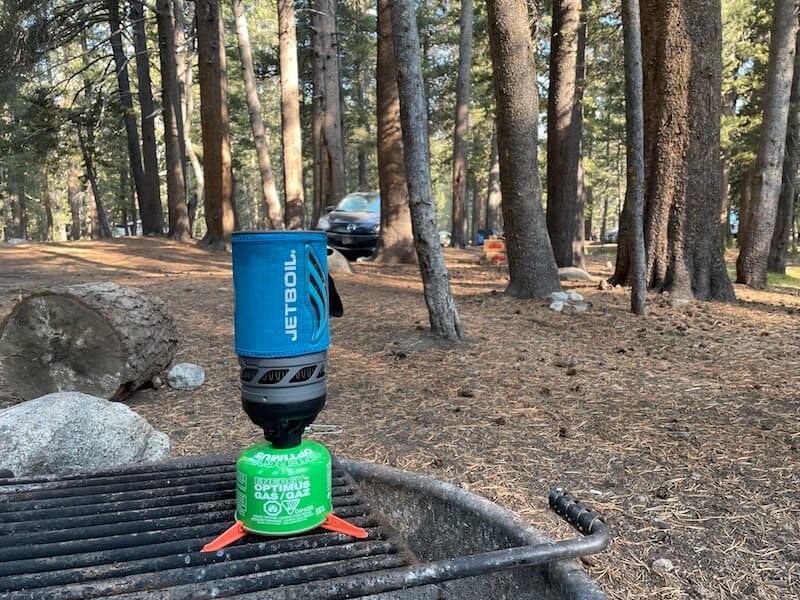 Depending on when you visit Tuolumne Meadows, fire restrictions may or may not be in place.
Generally, Tuolumne Meadows allows campfires as it is above the 8,000-foot threshold. However, fire conditions may change. Check here for a list of fire restrictions.
I personally just used a Jetboil and a small canister of propane because I was camping solo and didn't need a fire!
There are a variety of site types.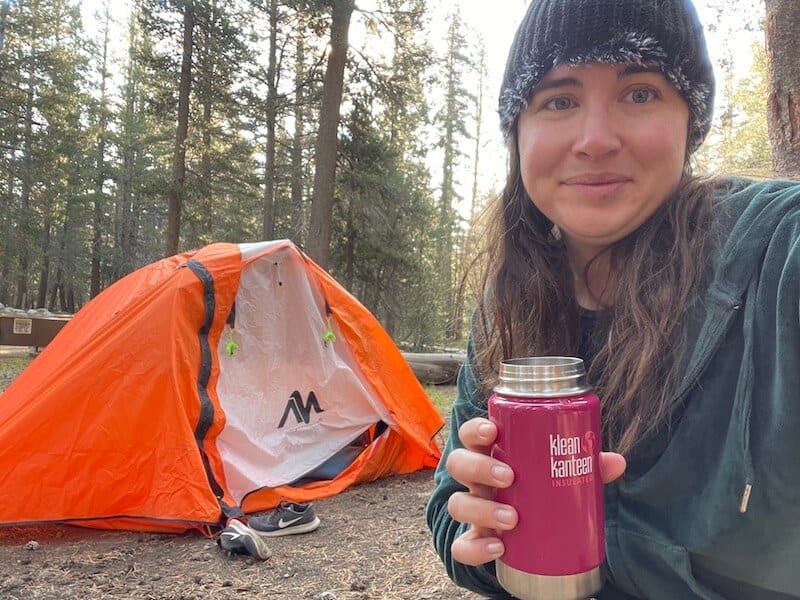 Tuolumne Meadows has over 300 camping sites so there is a little bit of everything… RV sites, group sites, horse sites (4 sites at this horse camp– there are others at Wawona), tent sites, etc.!
All sites have the standard amenities — picnic table, fire ring, flat area for a tent or tents, and a parking spot. Some sites have hookups for electricity, and there is a dumpstation on-site for RVs.
Note: The Loop A and Loop B sites are kind of close together, but around Loop D they are further apart.
The restrooms are pretty nice.
If you're looking for clean flush toilets and access to showers — Tuolumne Meadows hooks it up!
The taps also have drinking water so you can just fill up your water bottle right in the bathroom.
There is a general store right nearby for any last-minute needs!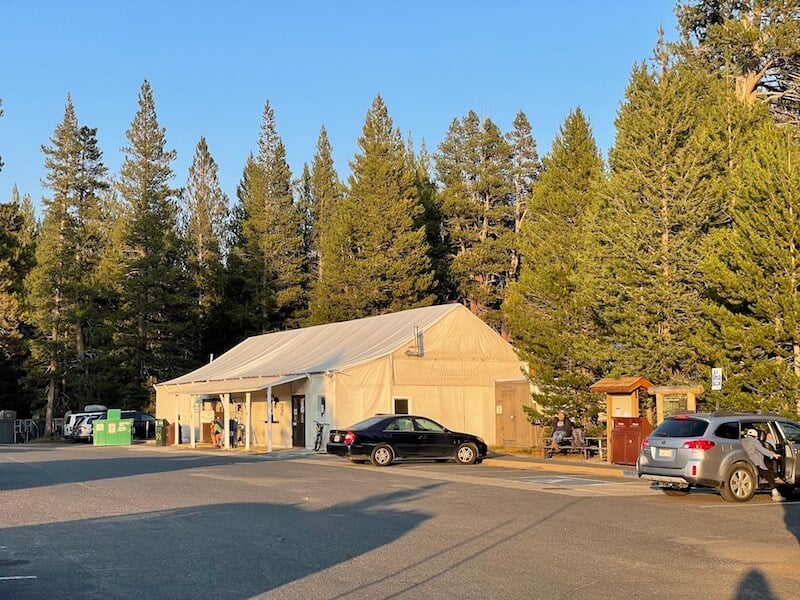 There is a great little general store nearby the Tuolumne Meadows Campground that also has a small grocery store, a post office, a seasonal grill (it was closed by my mid-September visit), and a few other things you might need to pick up while camping.
While you should always come prepared for any hiking trip, it is nice to know that if you forget something important or run out of propane, you can likely pick it up at the general store.
Don't miss the beauty along Tioga Road!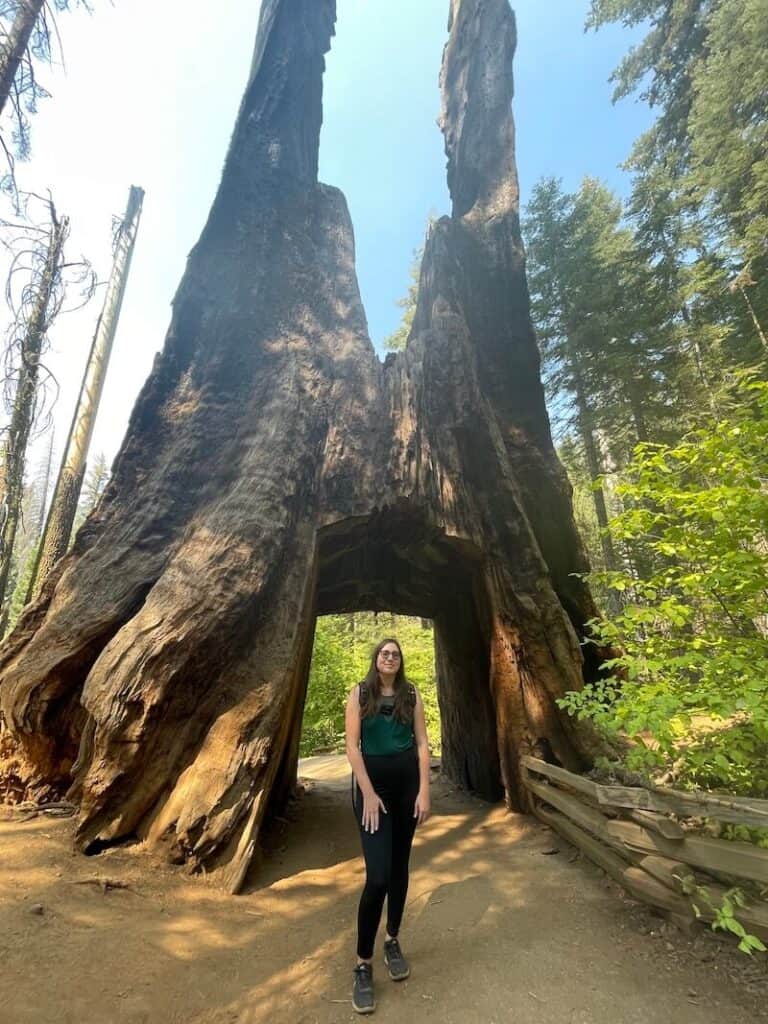 The road to Tuolumne Meadows Campground takes about one hour from the Big Oak Flats entrance.
However, don't just take the road straight through! It's a beautiful drive with many stops worth making along the way.
Don't miss Tuolumne Grove to encounter a grove of 25 beautiful sequoias (smaller than Mariposa Grove, but quieter).
There's also the Tenaya Lake for a beautiful (but frigid) high-country lake (some brave souls do swim in it!).
Don't miss Olmsted Point for stunning views of Half Dome, and of course, the namesake Tuolumne Meadows!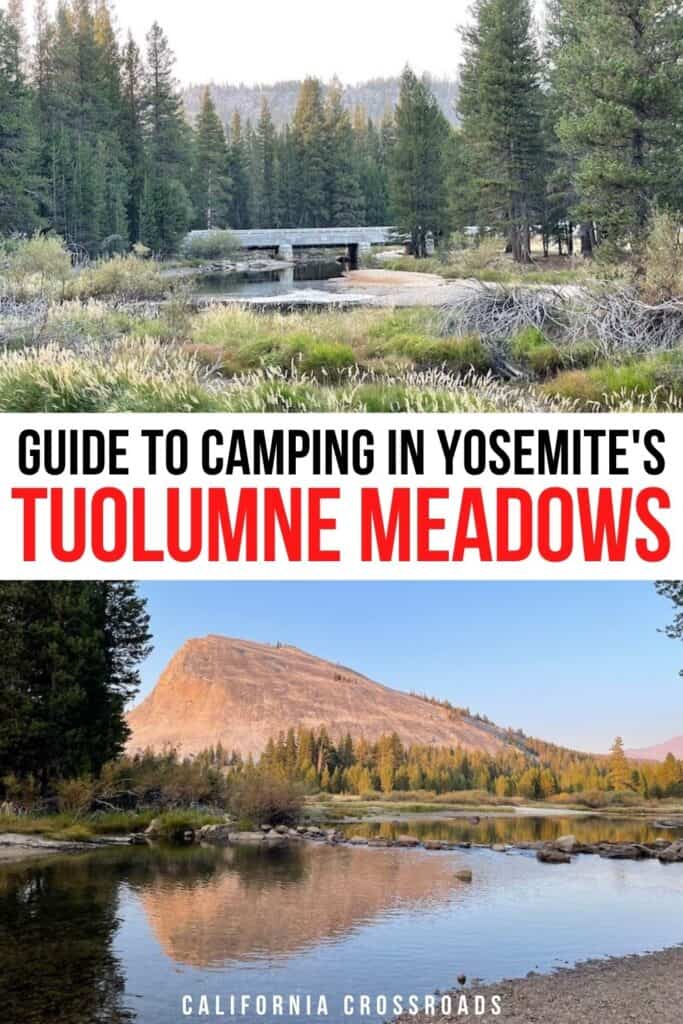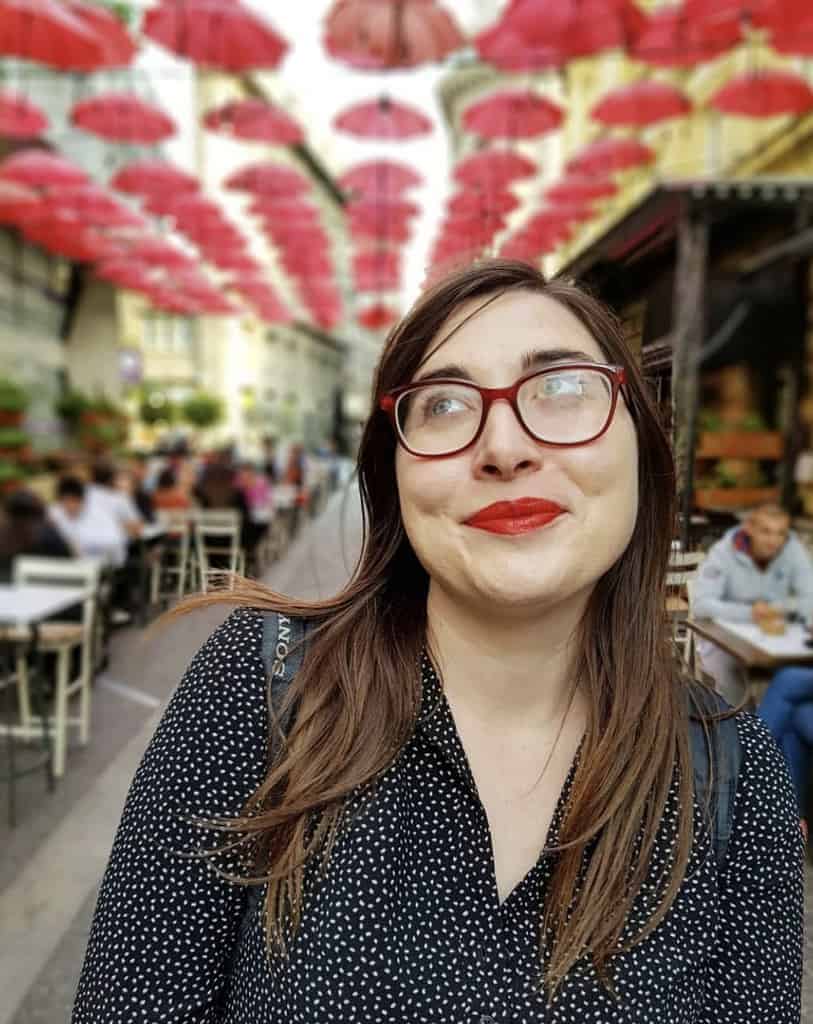 Allison Green is a travel blogger, writer, and podcaster who grew up in the Bay Area of California. She has spent time living in New York, Prague, and Sofia, but has returned to live in the East Bay. She has traveled to 60 countries before the age of 30 while running several digital travel publications. Her writing and podcast have been featured in Forbes, CBC Canada, National Geographic, the Huffington Post, and CNN Arabic, amongst others. She's obsessed with bouldering, houseplants, other people's pets, and anywhere she can see the ocean.