Lake Tahoe is a beautiful alpine lake which straddles the border of California and Nevada in the Sierra Nevadas.
A wonderful lake for water sports and swimming in the summer, Lake Tahoe becomes a mecca for skiing and snowboarding enthusiasts in winter, who flock to Tahoe for the epic slopes and powder this region is known for.
Whether you've visiting Lake Tahoe in summer, winter, or anywhere in between, I've curated a list of wonderful Lake Tahoe captions for Instagram for you to use on all your lake photos.
Whether you're looking for Lake Tahoe puns, quotes about Lake Tahoe, or simple lake captions, you'll find the perfect Lake Tahoe Instagram caption here!
Lake Tahoe Captions for Summer
Note: This post contains affiliate links, which earn me a small commission at no extra cost to you if you make a purchase using one of these links. Thank you for supporting this free content!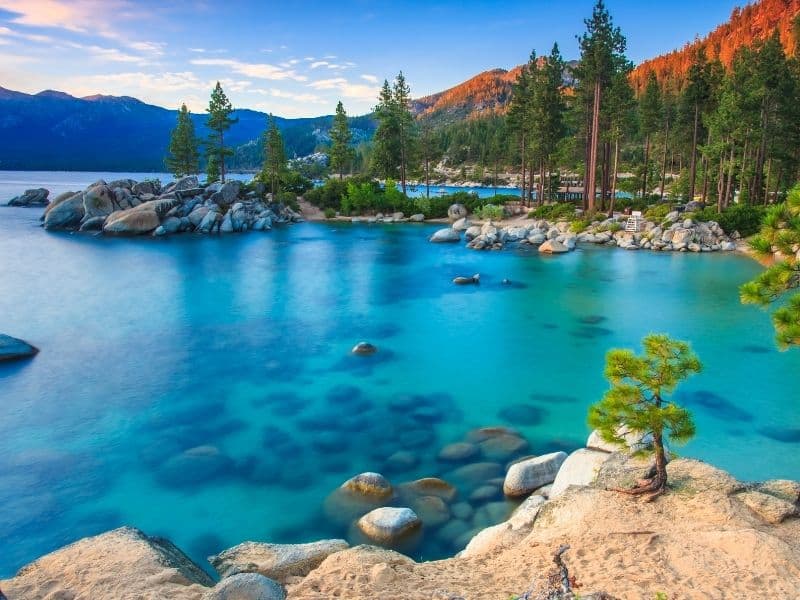 Another day, another dip.
Life is better at the lake.
Lake hair, don't care.
All I need are decks, docks, and flip flops.
Lake Tahoe: God's own swimming pool.
Sorry I'm late — I'm on lake time.
Let's wake at the lake.
Worry less, swim more.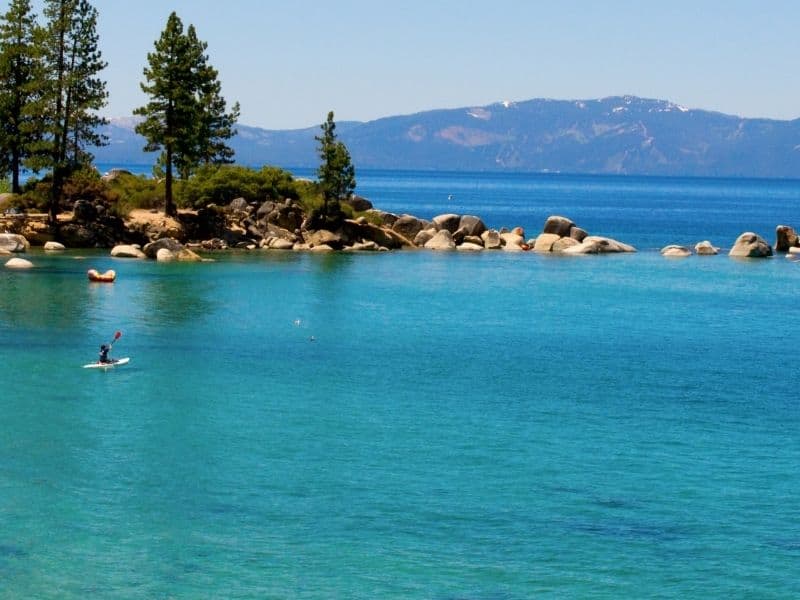 Emerald blues & lake views.
Work like a captain, play like a pirate.
Lake mode, activated.
Make no mistake: I love sunset on the lake.
Lake breeze & 80 degrees.
SUP, Tahoe?
Live, love, lake.
Stop: it's Tahoe time.
Eat, sleep, lake, repeat.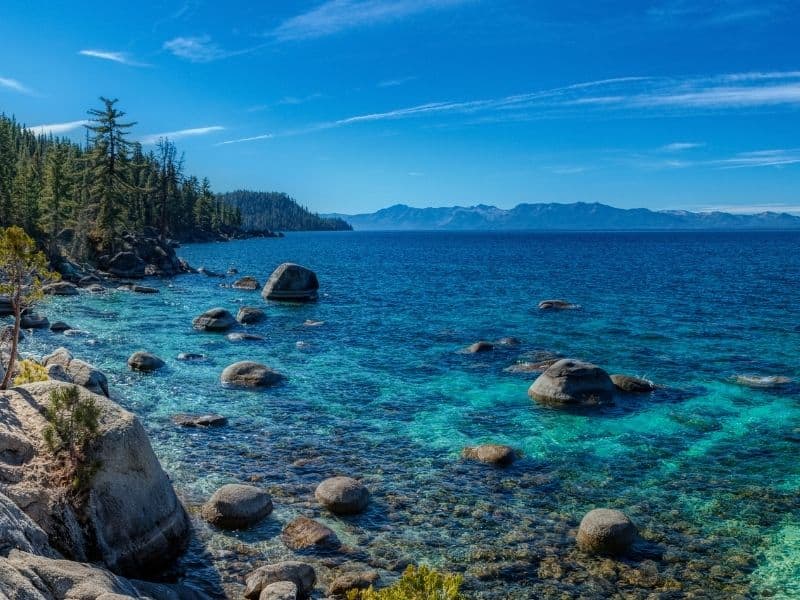 Home is where you dock your boat.
What happens at the lake stays at the lake.
Life's a beach.
Just me and my beaches.
Craft brews & lake views.
Tahoe: the jewel of the Sierras.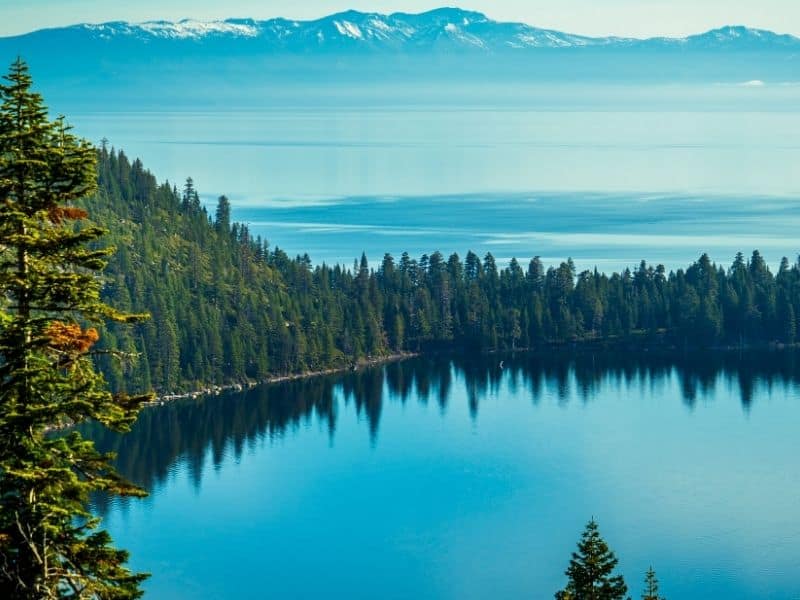 The lake is calling, and I must go.
Beer tastes better at the lake.
Girls just wanna have sun.
There's no time like lake time.
All I need is Emerald Bay.
Sierra views & lakeside booze.
Lake Tahoe Captions for Winter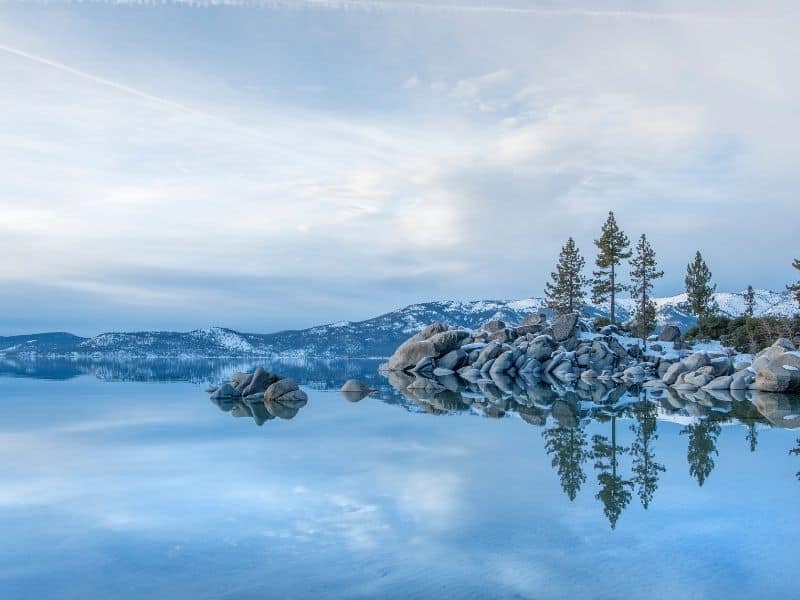 Time to ski-daddle!
Skis the day!
Cabin vibes.
Winter magic.
'Tis the season to be freezin'!
Snow place like Tahoe.
I sleigh all day.
It's a winterful world!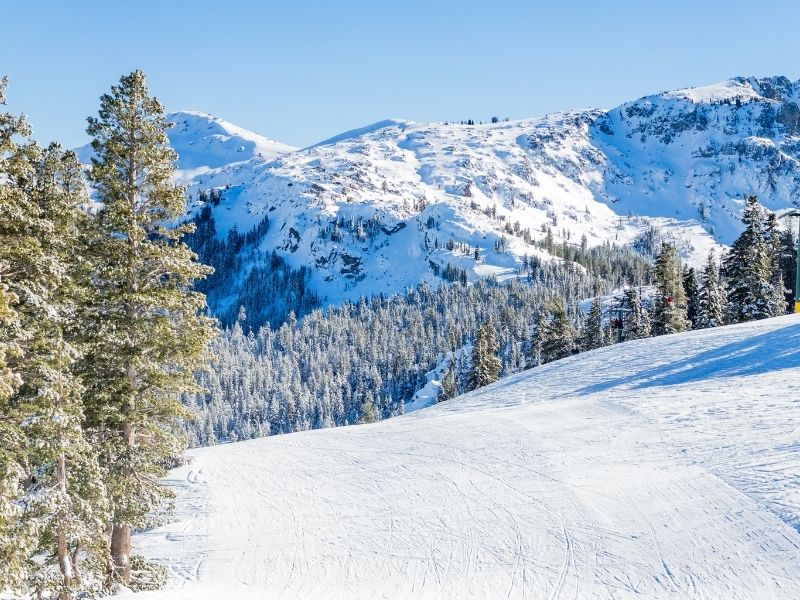 Tahoe, I only have ice for you!
Tahoe: you're un-brr-lieveable!
All I need are skis and snow covered trees.
Fireplaces & friendly faces.
When life gives you snow, make snow angels.
Brrrrring on the snow, Tahoe!
The powder is falling. The mountains are calling.
It's all downhill from here.
Lake Tahoe Quotes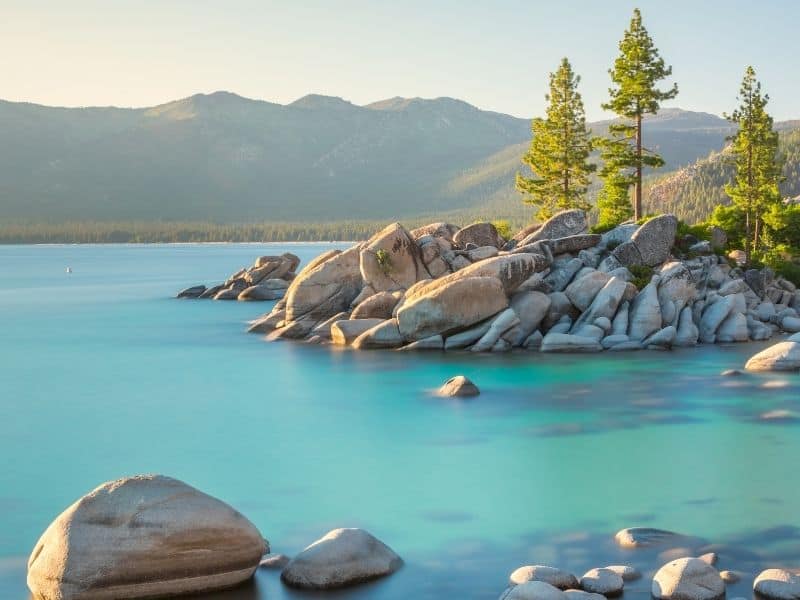 "To breathe the same air as the angels, you must go to Tahoe." – Mark Twain
"[Tahoe]: the fairest picture the whole earth affords." – Mark Twain
"Lake Tahoe would restore an Egyptian mummy to his pristine vigor." – Mark Twain
"Not every lake dreams to be an ocean." – Mehmet Murat Ildan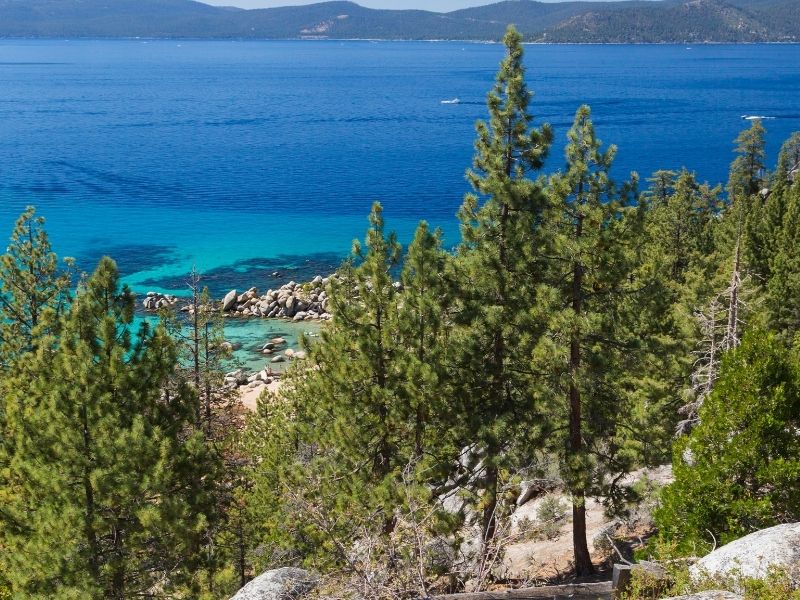 "I am here at Lake Tahoe, and there is magic at 6,000 feet." – Frederick Lenz
"Tahoe is a magical place full of positive energy, beautiful mountains, and lakes all around." – Jamie Anderson
"Perhaps the truth depends on a walk around the lake." – Wallace Stevens
"And we'll all float on okay." — Modest Mouse, "Float On"
"Sometimes, the most productive thing you can do is relax." — Mark Black
Lake Tahoe Puns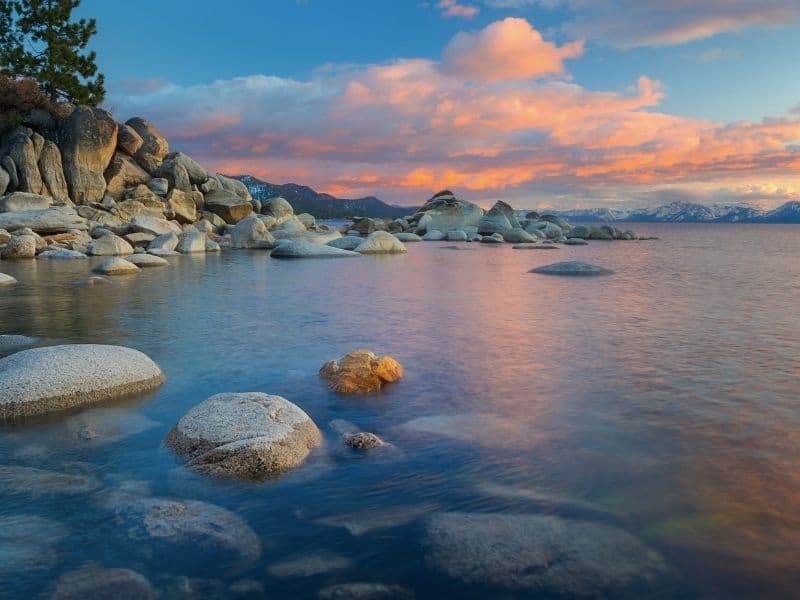 Keeping it reel in Lake Tahoe.
Are you nauti or nice?
Wood you lake to go to Tahoe?
Let's give 'em something to Tahoe 'bout.
Things are not as they a-pier.
I lake you a lot.
You're diving me crazy.
Kayak you a question?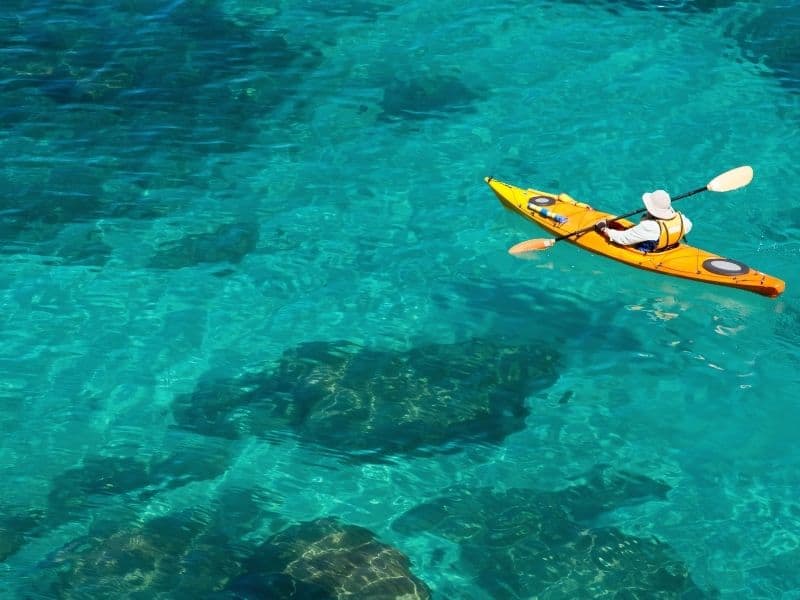 Good things come to those who bait.
I like big boats and I cannot lie.
Baiters gonna bait.
Lake me away to Tahoe.
It's aboat time to go to Tahoe!
Time to get ship-faced!
I sierra-ously love Tahoe.
Water you doing in Tahoe?
Yeah, buoy!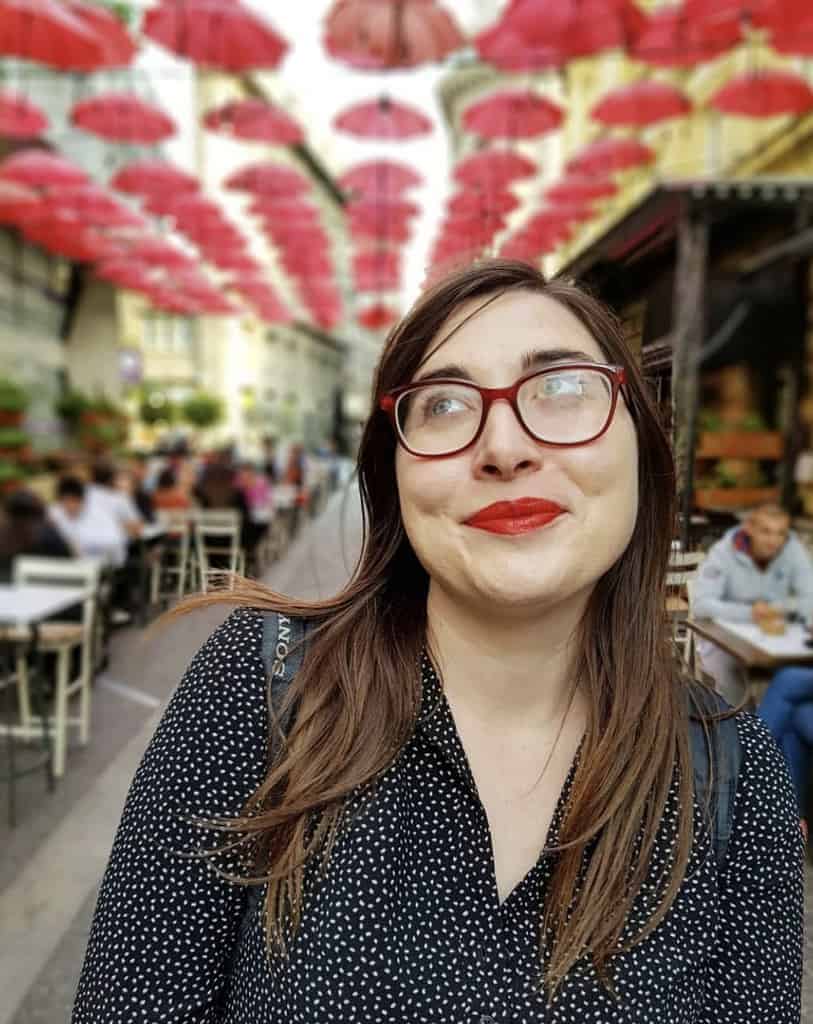 Allison Green is a travel blogger, writer, and podcaster who grew up in the Bay Area of California. She has spent time living in New York, Prague, and Sofia, but has returned to live in the East Bay. She has traveled to 60 countries before the age of 30 while running several digital travel publications. Her writing and podcast have been featured in Forbes, CBC Canada, National Geographic, the Huffington Post, and CNN Arabic, amongst others. She's obsessed with bouldering, houseplants, other people's pets, and anywhere she can see the ocean.