San Diego is one of the most enchanting cities in California, and it's no wonder its charms have earned it the nickname of "America's Finest City."
Whether you're relaxing on Coronado Island, strolling the hip Gaslamp Quarter, or checking out the beaches of La Jolla, you're sure to have a great time in San Diego.
Whether you venture further afield to enjoy some San Diego day trips or just keep it local for a San Diego weekend getaway, you'll adore your time in San Diego.
If you're looking for some San Diego quotes to inspire your trip or to use as a caption for your San Diego snaps, I've gathered some of my favorites for you to peruse!
Inspirational San Diego Quotes
Note: This post contains affiliate links, which earn me a small commission at no extra cost to you if you make a purchase using one of these links. Thank you for supporting this free content!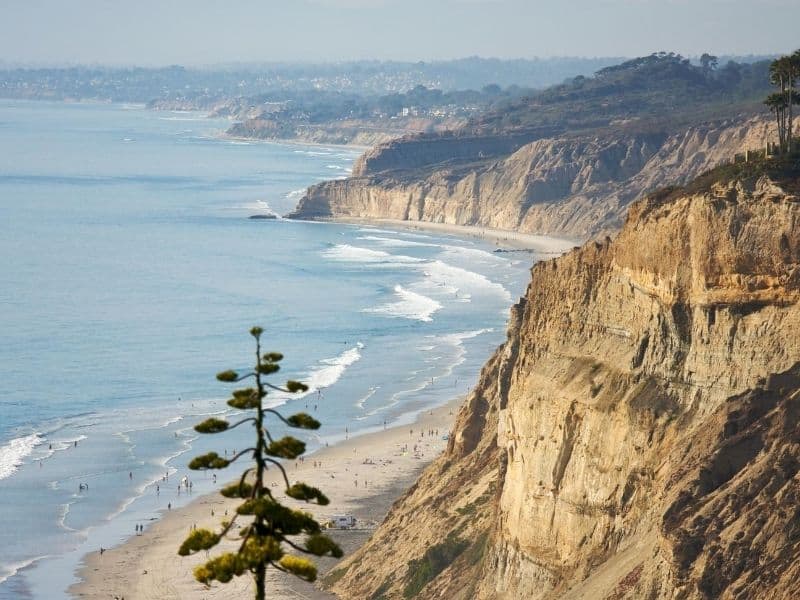 "San Diego shaped me a lot. The visual landscapes, the emotional panoramas, the teachers and mentors I had from the third grade through San Diego High – it's all a big part of the poetry fountain that I continue to drink from." – Juan Felipe Herrera
"To go to San Diego is everything. It's literally everything. It's the ultimate dream. It's the big one." – Tim Rozon
"I was looking for inspiration. I found it in California. The weather was always great, and the majority of San Diego seemed to be youth." – Jason Mraz
"[The] best sunsets are always going to be in my home town, San Diego. Watching the sunset from the Pacific knowing that you're sleeping in your own bed, there's something special about that." – Jon Foreman
San Diego Quotes from Songs
"I know a pretty little place in Southern California, down San Diego way. There's a little cafe, where they play guitars all night and all day." – Bruce Springsteen, "Rosalita (Come Out Tonight)"
"Sunset in Southern California, in the distance there's the light of San Diego." – Ace of Base, "Southern California"
"I can't sleep cause what if I dream of going back to San Diego?" – Blink 182, "San Diego"
"Follow me and come to San Diego. I hear it's nice and warm in the winter, just leave your coat by the door, you won't need it anymore." — The Blenheims, "San Diego"
"Come with me to San Diego, we will find our kind of people there. Headin' south, I'm goin' where they go for the sunshine and hot air." – The Foremen, "San Diego"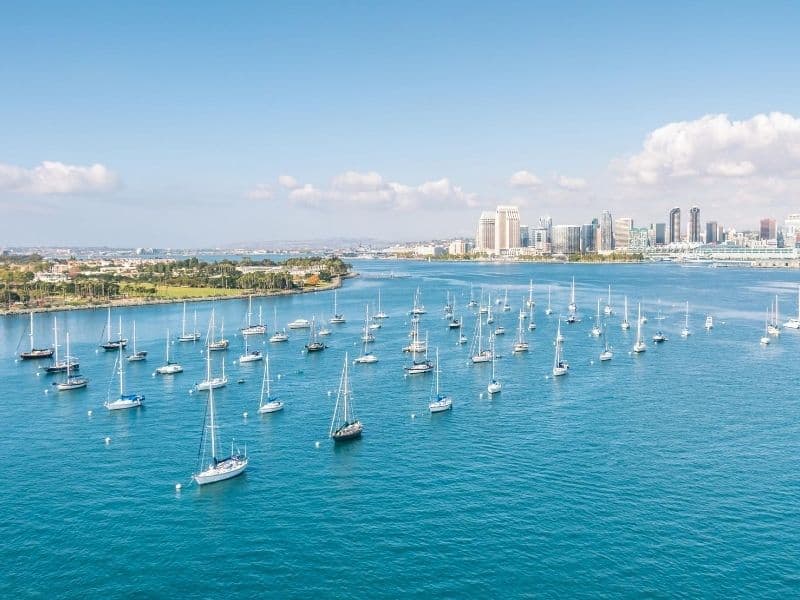 "I live my life like it's San Diego." – Lick-G, "Set Me Free"
"They'll say, let's go to San Diego, where all the crazy kids go. Just don't change a thing" – The Thrills, "Deckchairs and Cigarettes"
"Let's hop in the whip, I'll take you to San Diego Let's lay on the beach, baby, we smokin' that fuego." – Afrojack, "Ferrari"
"Oh I'm going to San Diego, here I come." – Kaleo, "Automobile"
"Well it was out in California by the San Diego sea, that was when I was taken in and it left its mark on me" – Tom Petty, "Louisiana Rain"
"So she sold her diamond ring and bought a Winnebago. Found her way to heaven on the way to San Diego" – SHeDAISY, "5 4 3 2 Run"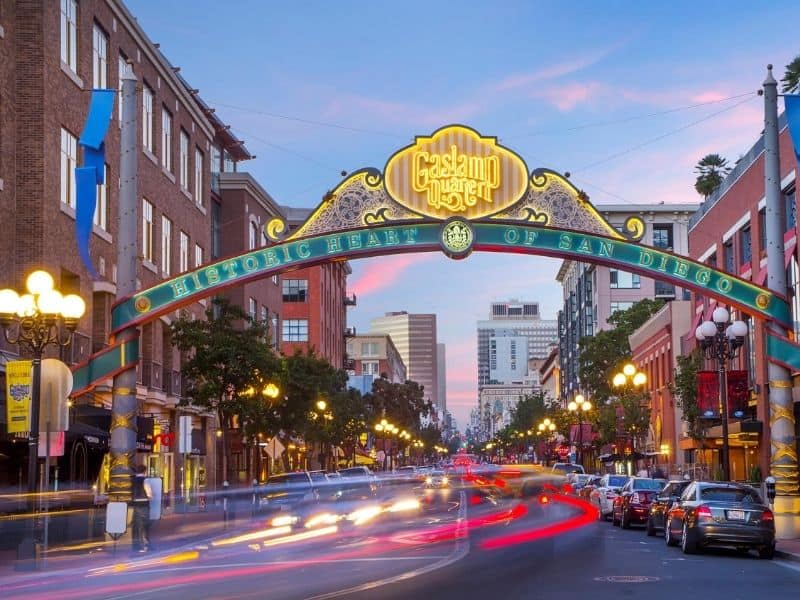 "Gonna find my way back to San Diego." – Gomez, "Tijuana Lady"
"I want to go to San Diego, I want to go why no puedo" – Manu Chao, "Bienvenida a Tijuana"
"To San Diego — Was I seeing you or seeing double? With the palm trees adorable, in a town so explorable?" – The Starlight Mints, "San Diego"
"It's the best thing, a beautiful feeling, a smile from San Diego." – PJ Harvey, "Beautiful Feeling"
"From San Fransisco to San Diego, I'll be there if you let me know," – Herman Dune, "Baby Baby You're my Baby"
"San Diego from LA, you'll find out where your dreams flow. From the hillside to the desert, following the map inside me. I can feel the road is leading to the treasure that will guide me" – Leon Ware, "Why I Came to California"
"Now, I was leaving San Diego in a Chevrolet van, out across the desert into no man's land. I just love the west you know, sure it's pretty. But I got to have me some of that New York City." – Delbert McClinton, "New York City"
San Diego Quotes from Movies & Shows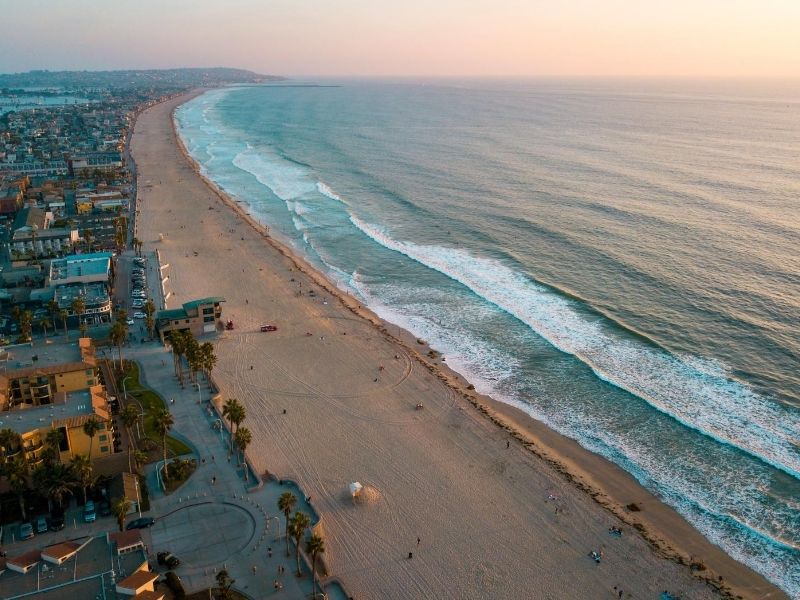 "Go f*** yourself San Diego." – Anchorman
"You stay classy, San Diego." – Anchorman
"You made one mistake today. You messed with somebody from San Diego." – Anchorman 2
"So, how are you adjusting to life in safe, boring San Diego?" – Grace and Frankie
"We pride ourselves on having more confusion per square inch in San Diego than Washington ever heard of." – San Diego I Love You
Funny San Diego Quotes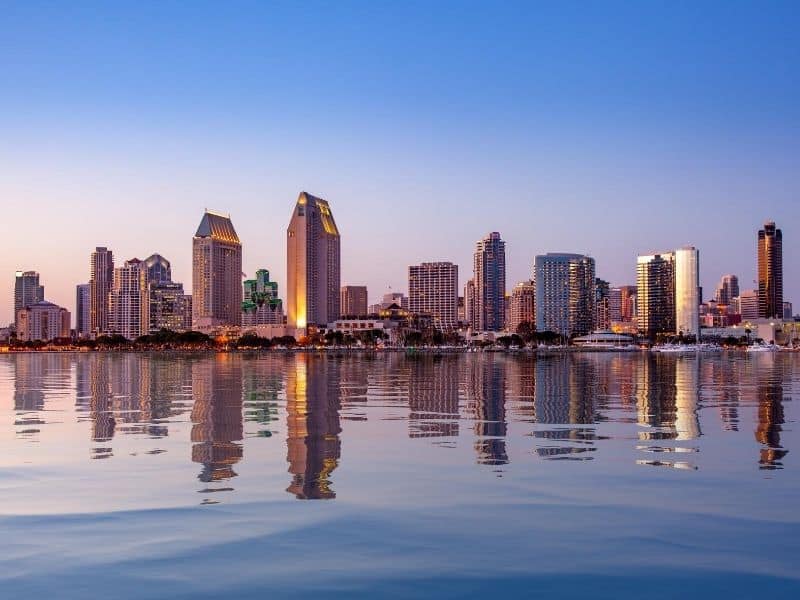 "San Diego—the city near Coronado—has beautiful weather, but Southern California is the land of nuts. I wanted to live somewhere with a little more sanity." – Chris Kyle
"San Diego walked away with just a scratch." – Susan Davis
"It's good to have a lot of once-in-a-lifetimes in your lifetime. If you get the chance to skydive, go skydiving. If you're offered a part in a weird Shakespeare play in San Diego, slap on some tights and rock out some iambic pentameter." – Neil Patrick Harris
"People actually enjoy it when it rains in San Diego because we never get it. It's a nice change of pace. When you live in Southern California, everybody says, 'it's so expensive there.' I tell them, 'it's just a very expensive weather tax." – Steve Finley
"Traveling across the United States, it's easy to see why Americans are often thought of as stupid. At the San Diego Zoo, right near the primate habitats, there's a display featuring half a dozen life-size gorillas made out of bronze. Posted nearby is a sign reading CAUTION: GORILLA STATUES MAY BE HOT. Everywhere you turn, the obvious is being stated. CANNON MAY BE LOUD. MOVING SIDEWALK IS ABOUT TO END. To people who don't run around suing one another, such signs suggest a crippling lack of intelligence." – David Sedaris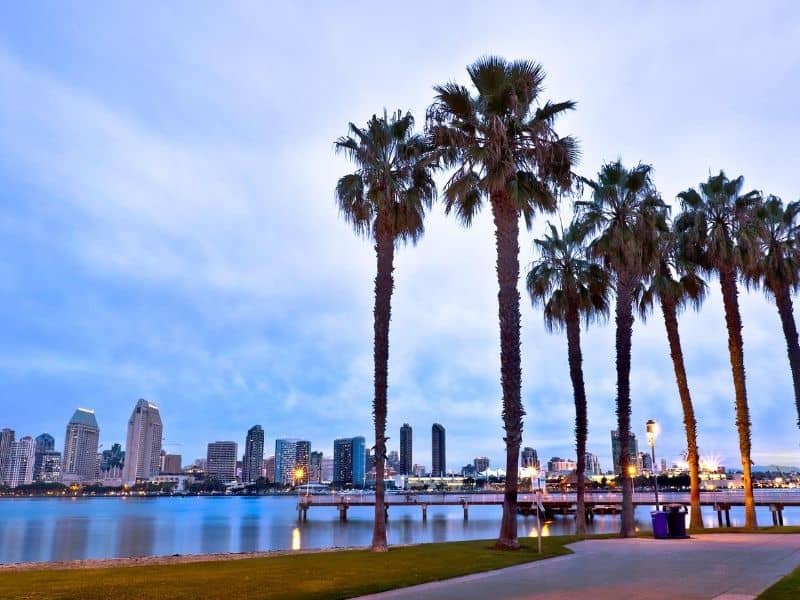 "Los Angeles is like San Diego's older, uglier sister." – Justin Halpern
"In the fall of 1998, I began my freshman year at San Diego State University, which my dad commonly referred to as 'Harvard, without all the smart people." – Justin Halpern
"Of course, San Diego chooses not to regard the two cities as one. Talk about alter ego: Tijuana was created by the lust of San Diego. Everything that was illegal in San Diego was permitted in Tijuana. When boxing was illegal in San Diego, there were boxing matches in Tijuana; when gambling was illegal, there was always Tijuana." – Richard Rodriguez
"There is San Diego – this retirement village, with its prim petticoat, that doesn't want to get too near the water. San Diego worries about all the turds washing up on the lovely, pristine beaches of La Jolla." – Richard Rodriguez
"They can't expect anyone to actually pay for a shirt that says, 'I (picture of an elephant) the San Diego Zoo.' What does that even mean?" – Adam Rex
Quotes About San Diego Lifestyle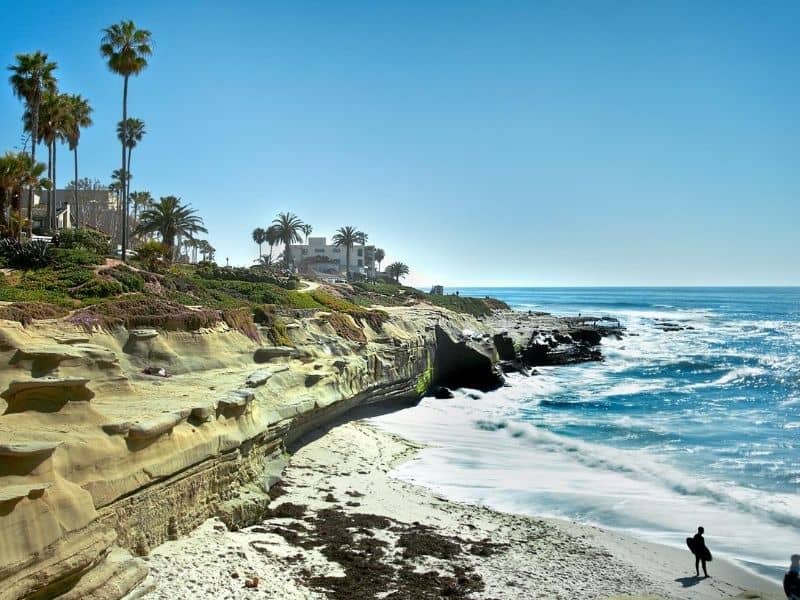 "I grew up in San Diego, California, and I spent a lot of time in the summer basically living in a bathing suit, you know, get in the car and drive straight to the beach and spend the entire day in that thing, so I always approached bathing suits thinking that they are very much like outfits." – Emily Ratajkowski
"San Diego is the best city in the world." – Eric Weddle
"I need to surf – surf and yoga. Whenever I'm in L.A., I go down to San Diego to surf for the weekend, and I always come back perfect" – Rodrigo Santoro
"I realized that it's all really one, that John Lennon was correct. We utilize the music to bring down the walls of Berlin, to bring up the force of compassion and forgiveness and kindness between Palestines, Hebrews. Bring down the walls here in San Diego, Tijuana, Cuba." – Carlos Santana
"San Diego as a city is really awesome." – Kristen Bell
"This port of San Diego, truly a fine one, and not without reason called famous." – Junipero Serra
"When I was a kid in San Diego, I would read fashion magazines and Interview magazine, and all of that really inspired me to create a persona. So by the time I moved to New York, in the early '80s, I'd learned how to create a persona, and I knew what my persona would be." – RuPaul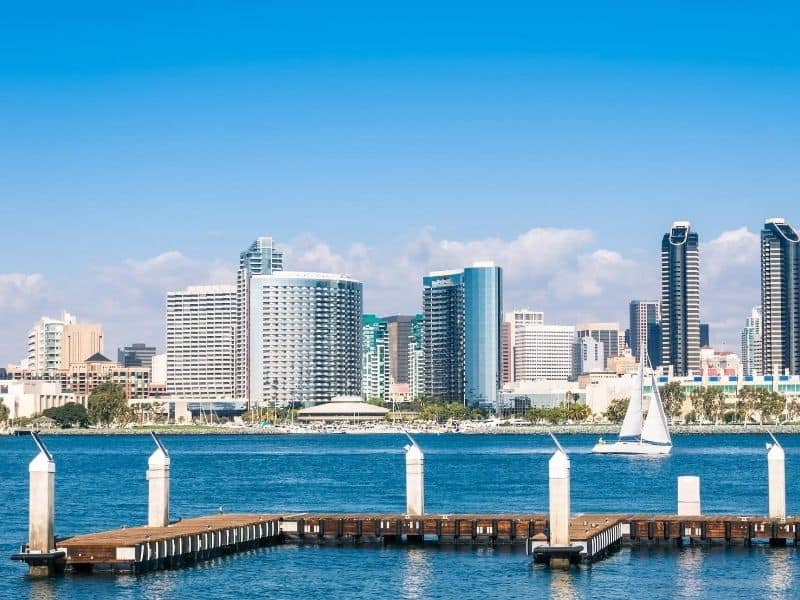 "There's something about San Diego that is quite different than Los Angeles." – Donal Logue
"When I was a kid, I grew up in San Diego next to the ocean. The ocean was my friend – my best friend." – Robert Ballard
"The San Diego region in many ways is defined by our relationship with the ocean. It's our front yard and a beautiful playground for families and visitors." – Scott Peters
"When it comes to inspiration, I come from San Diego originally – it's an un-media-hyped, sleepy sort of town, big on beach culture" – Gary Jules
"It wasn't until I got to San Diego that I started exploring music more." – Andra Day
Pin These San Diego Quotes!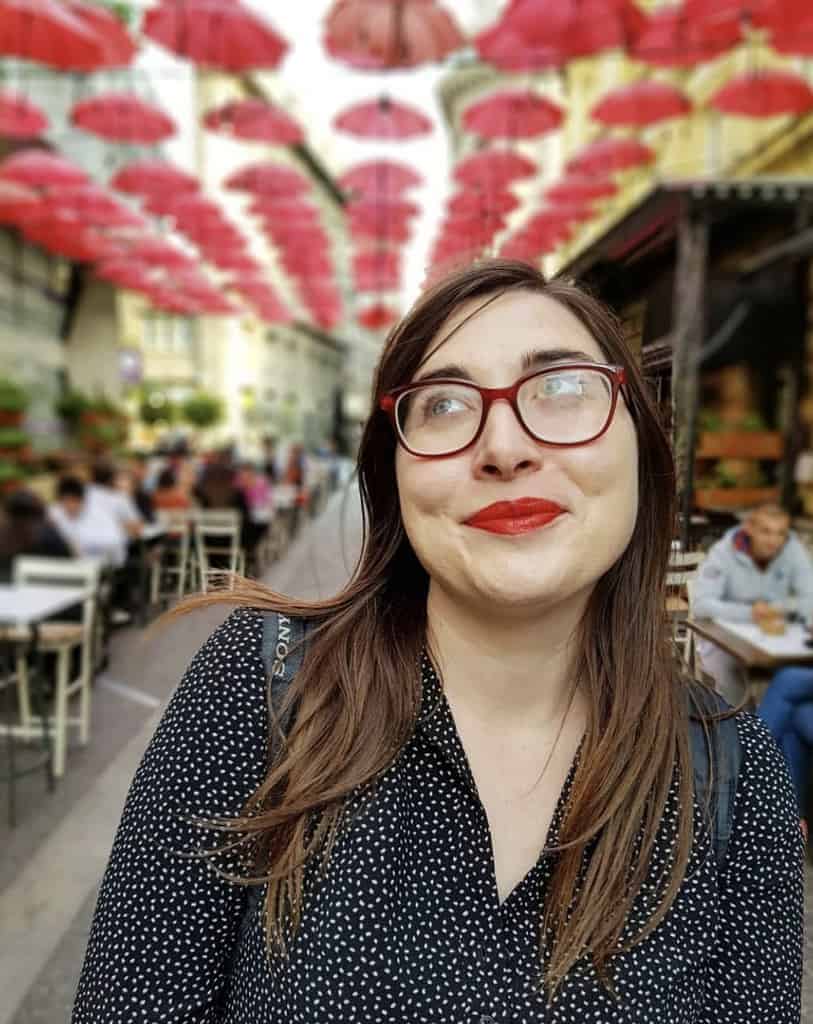 Allison Green is a travel blogger, writer, and podcaster who grew up in the Bay Area of California. She has spent time living in New York, Prague, and Sofia, but has returned to live in the East Bay. She has traveled to 60 countries before the age of 30 while running several digital travel publications. Her writing and podcast have been featured in Forbes, CBC Canada, National Geographic, the Huffington Post, and CNN Arabic, amongst others. She's obsessed with bouldering, houseplants, other people's pets, and anywhere she can see the ocean.