California's Alabama Hills is one of the most fascinating places in the Eastern Sierras and should be on any Highway 395 itinerary!
Nestled in the shadows of the grandiose Mt Whitney, the Alabama Hills afford plenty of opportunity for adventure and exploration.
Whether you're all about hiking and climbing or prefer to just chill in camp, there's no lack of things to keep you occupied!
Used as the backdrop for countless western movies like How the West Was Won and the Lone Ranger, these unusual rocks create a picturesque landscape for your camping and exploring enjoyment.
With countless trails and roads leading to obscure rocks and interesting places, even just a drive through this ethereal landscape is worth the detour.
While the Alabama Hills are located very close to the town of Lone Pine, there are no services in the area.
Make sure you have enough water, food, and supplies for the duration of your trip, and tank up on gas beforehand if you plan on doing a lot of driving.
Getting to The Alabama Hills
The Alabama Hills are located about 3 hours from Los Angeles off Highway 395.
As you roll into Lone Pine, you will see Whitney Portal Road; turn left here. Continue on Whitney Portal Road and veer left onto Movie Drive.
There is a small visitor center on the right as you enter Alabama Hills where you can get some information on the area. There are porta-potty style restrooms at the turn-off to the visitor center.
Note: This post contains affiliate links, which earn me a small commission at no extra cost to you if you make a purchase using one of these links. Thank you for supporting this free content!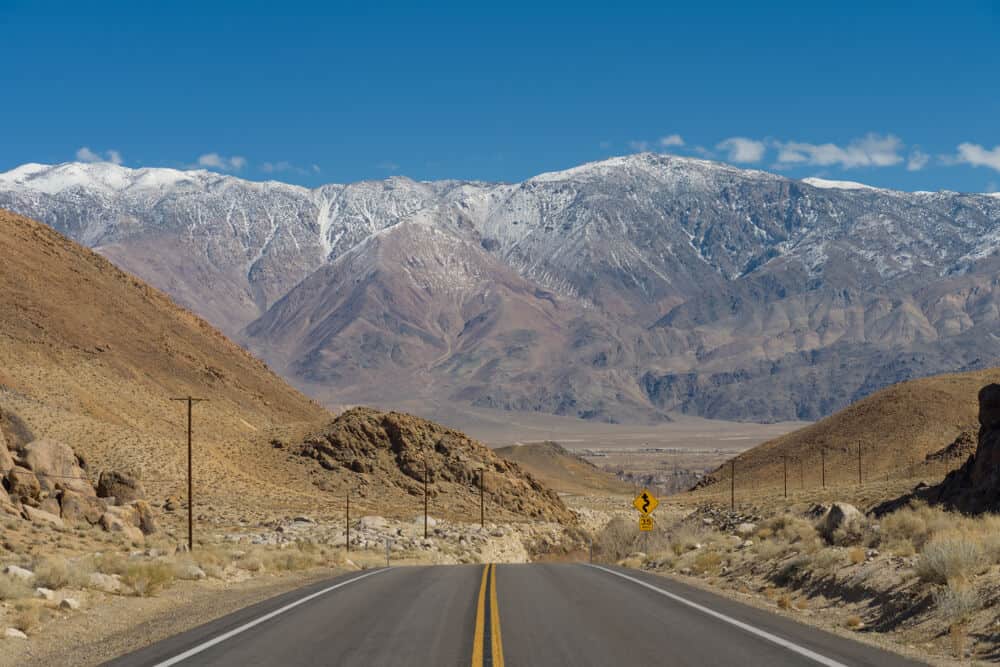 When to Go
The best time to visit The Alabama Hills is spring and fall. The summer months are unbearably hot and the winter months are just too cold!
The spring will still have some chilly nights but the mountains may still be covered in snow providing some spectacular scenery.
Meanwhile, the fall will have beautiful foliage in other places around the Eastern Sierras as you drive around!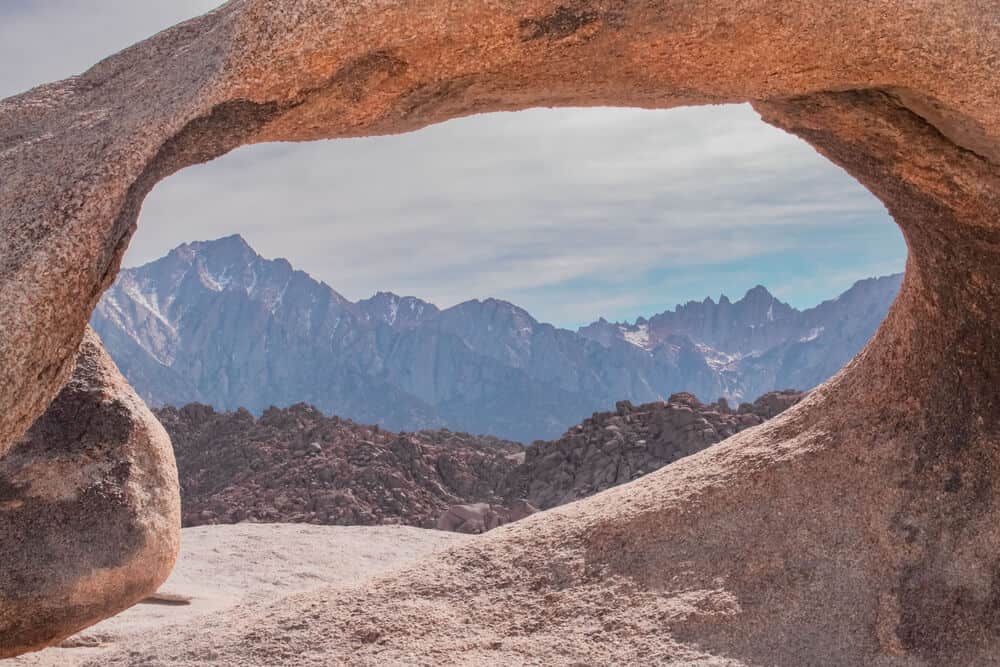 7 Fun Things to Do in California's Alabama Hills
Enjoy the drive on Movie Road.
Once you make the turn onto Movie Road from Whitney Portal Road, you will be greeted by expansive views of the rocks, hills, and towering mountains. This is where your adventure in the Alabama Hills begins!
The road changes from asphalt to dirt as you turn onto Movie Drive. The road is fine for any vehicle, including motorhomes and vehicles towing trailers.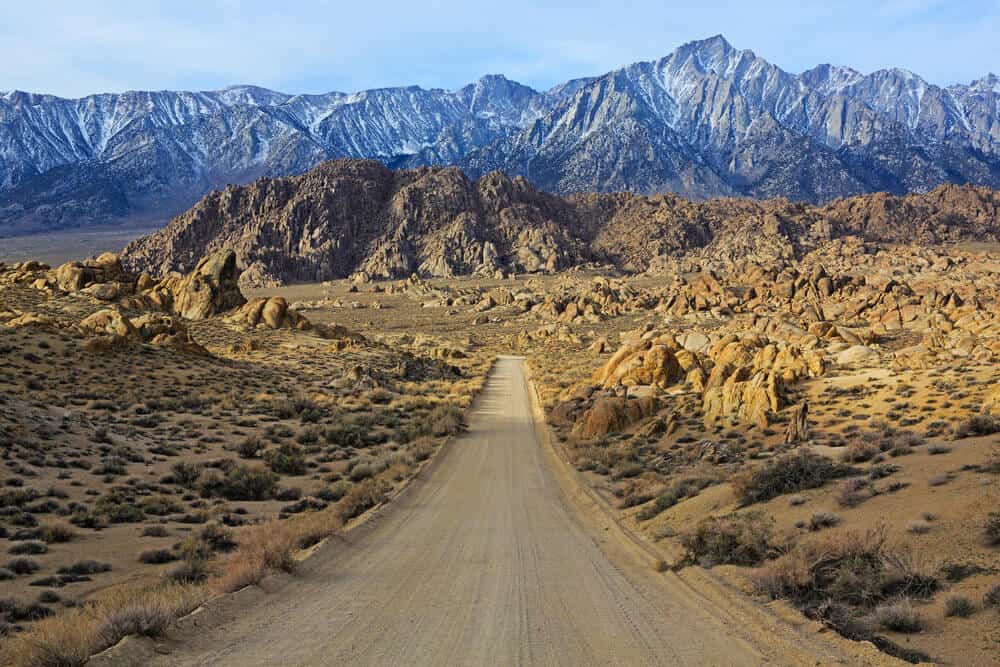 Visit the Museum of Western Film History
While the Museum of Western Film History is not exactly in the Alabama Hills, it's a great precursor stop to get you excited!
Many of the movies and television shows showcased at this museum were filmed right there in the Alabama Hills.
If you're familiar with Old Westerns, it's fun to explore the hills and find the exact locations of your favorite scenes! You can pick up a map of all the locations where well-known scenes from Western film history were shot.
As you approach the town of Lone Pine heading north on Hwy 395 you'll turn left onto Inyo Street, which takes you to the museum. The museum has ongoing events and special exhibits.
There is a $5 donation for adults; kids under 12 and those active in the military can visit for free.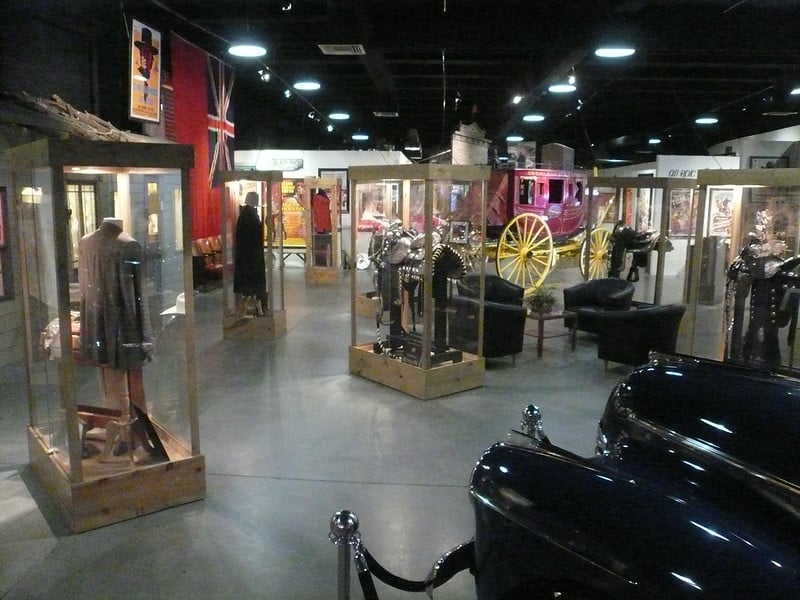 Go camping in the beautiful scenery.
The Alabama Hills are the perfect place to make camp for a night or two!
The best part about this dispersed camping area is that it's free and no reservation is required, although this may be changing soon.
The other good part about camping here besides the glorious scenery is that pretty much any vehicle can cruise around and find the perfect place to camp!
While some camping areas do require a more versatile vehicle, there are countless places to park an RV or trailer.
The views from almost any camping location are spectacular. There are toilets near the tiny visitor center that you pass when you turn onto Movie Road; other than that, you're on your own!
From your campsite, you can go exploring on foot, bicycle, or car; whichever way you go, you can relax and take in the scenery.
Note that if you're bringing a bike, the road is very sandy. This area is suited more for beach cruisers and hybrid bikes; mountain bikes, not so much.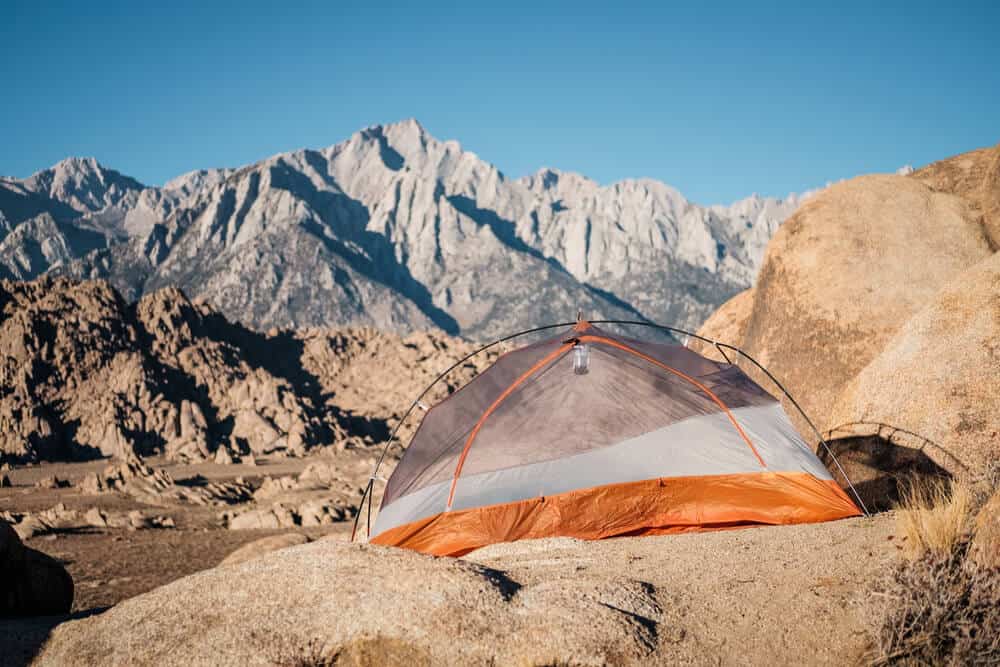 Try rock climbing.
Given the sheer volume of rocks, canyons, and boulders, you can expect the Alabama Hills to be a rock climbers paradise!
There are over 300 climbing routes in these Hills, many of which have pre-established anchors.
While most of the climbs are under 100 feet, there are a few climbs like the 150-foot Western Wall and 145-foot "The Loaf" if you're looking for a challenge!
The great thing about rock climbing in The Alabama Hills is that even the less experienced climbers can have a go at some pretty cool climbs.
There's usually not much competition at any of the routes except maybe the Sharks Fin and the Western Wall, so this is a great place to learn the ropes.
Additionally, if you prefer to keep your feet on the ground there are plenty of rocks to go scrambling and bouldering around; no equipment is needed.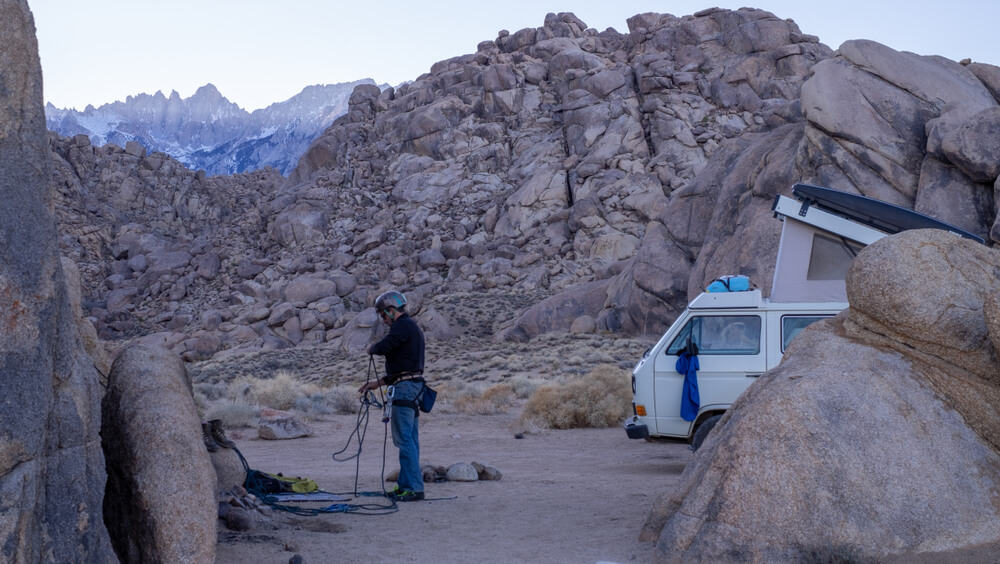 Hike on one of the many beautiful trails.
If scrambling around the rocks is not your thing, then there are plenty of hiking and walking opportunities in the Alabama Hills!
There are a few easy hikes that will suit almost any level of hiker.
The Mobius Arch Loop Trail (about a mile and a half from the Movie Road turn off) is an easy 0.6-mile hike. You will see signs for the Arch Loop Trail at the turnout area where you park.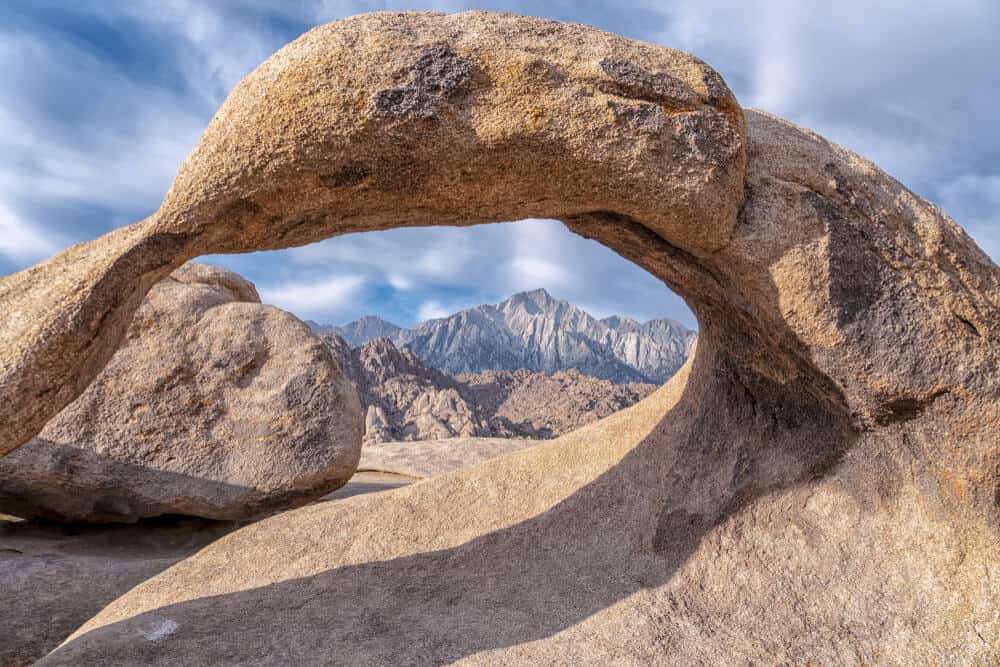 The Shark Fin is a longer hike, clocking in at 1.7 miles, but it is pretty easy nonetheless. The Shark Fin Loop trailhead is located about half a mile down Movie Road after you've turned off Whitney Portal Road.
Even if you don't want to commit to a hike, there are plenty of walking paths that take you up, into, and around these curious rock formations. There are wide paths that can be shared with cyclists and single-track trails leading to rock formations.
Additionally, if you're spending a few days in the Alabama Hills and looking for a classic High Sierra hike that doesn't require a permit, you can always head to the Cottonwood Lakes.
You get to the Cottonwood Lakes trail by heading South on Horseshoe Meadow Road from Whitney Portal Road. The trailhead is at the end of the long and winding road that climbs to 10,000 feet.
The Cottonwood Lakes Trail loop is 16 miles long, but you don't have to do the whole thing. The first lake is at around 5 miles, and the scenery is stunning.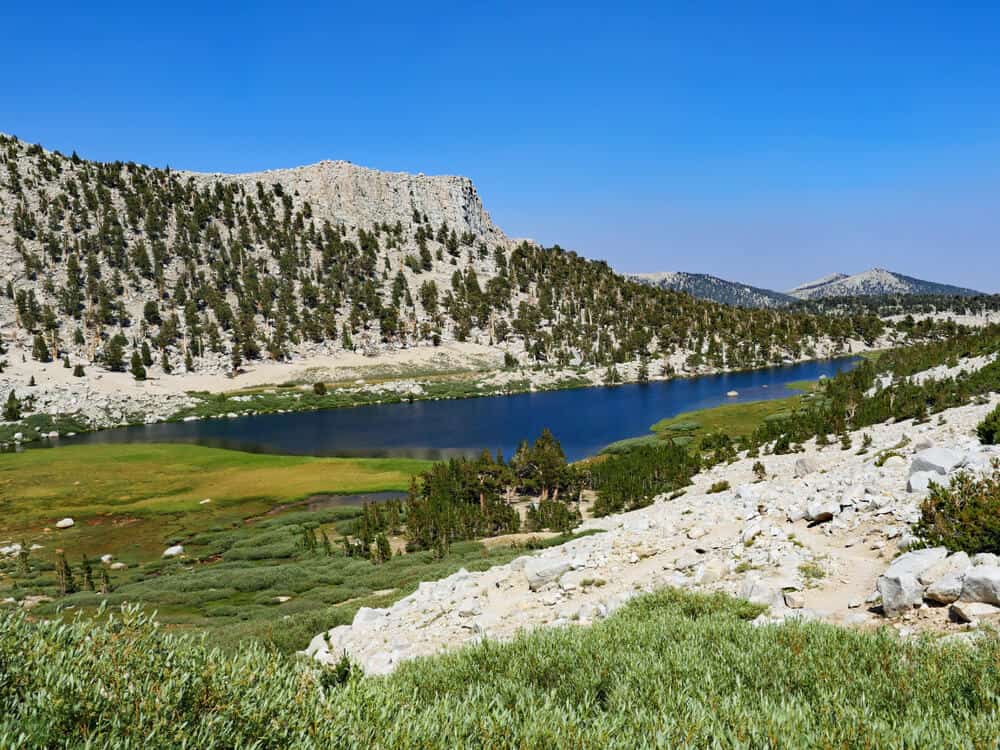 Take a drive to Whitney Portal.
This may be your only chance to get as close as you can to the tallest peak in the Lower 48!
Sitting pretty at 8,374 ft, this "Portal" is the gateway to hiking Mt Whitney. The drive itself to the portal is breathtaking, but when you arrive you can almost taste the excitement of hikers preparing for their hike to the summit.
While you can't even step a toe onto the Whitney Main Trail without a permit, you can take a hike to Lone Pine Lake.
This 6.5-mile out-and-back trail starts at Whitney Portal. Lone Pine Lake is very pretty and worth the hike; keep in mind you'll be hiking at a high elevation, so it may take longer and require more of a workout than you are used to.
Whitney Portal also has a charming little store that has souvenirs and an adjoining restaurant that serves up delicious burgers and beer to weary hikers. Eating burgers or pancakes at 8,000 feet is something not many people get to do, so enjoy it!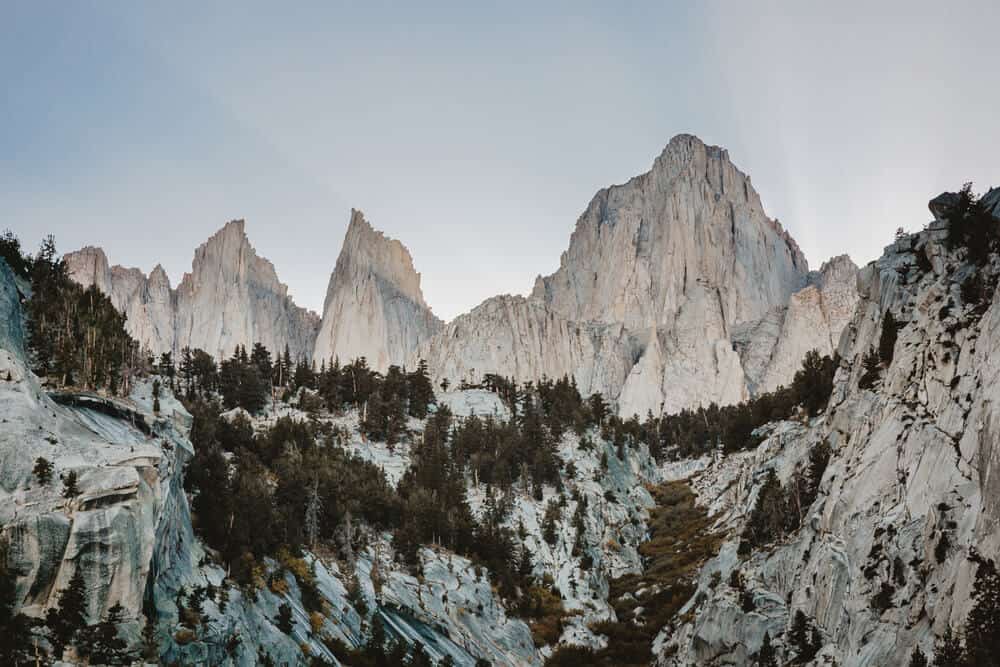 Go stargazing.
Alabama Hills is one of the best places to see the Milky Way galaxy or catch a meteor shower.
Listed as a Bortle class (meaning average) location for Dark Skies, the Alabama Hills have a lot less light pollution than other Dark Skies hotspots like Joshua Tree. Photographers also enjoy taking time-released and nighttime photos of the night sky.
Some folks go all out and bring telescopes and special equipment but you don't need to be an astronomer to enjoy what the sky has to offer! Many people just sit out in their camp chairs and enjoy the spectacular sky.
If stargazing is one of your top reasons for visiting the Alabama Hills, it's recommended to go during a new moon for the best experience. During a full moon, you won't be able to see the stars quite so well.
Upcoming Changes to Visiting the Alabama Hills
California's Alabama Hills are really a gem of a place to visit. You can't find rocks and mountains as exquisite as this anywhere else in the country.
Unfortunately, with the influx of visitors and issues with people following public land guidelines like leave no trace, this area is scheduled to become more regulated.
The BLM has released a plan to allow limited permitted camping and other regulatory changes. If this is a place you've been wanting to visit, it's probably a good idea to go before all the changes start happening. Just remember to visit respectfully, so that you're not part of the problem that the BLM is trying to correct!
Many people just fly by this amazing area on their way to Bishop or Mammoth, some not even realizing this magical place exists.
Anyone who visits this picturesque landscape leaves with a feeling of awe and wonder. Where else can you play cowboys with Mt Whitney as your backdrop?
This area is truly unique in its landscape and geology so pack up your bikes, telescopes, or climbing gear and head for the hills!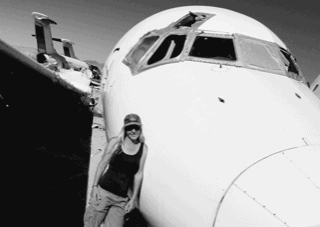 Kristina Ritchie is a writer and who was born in Australia and grew up in Africa. She was educated at Western Connecticut State University before finding her home in Southern California. She writes creatively on a variety of topics, mostly on travel and adventure writing. Having visited over 15 counties and 48 states, along with thousands of miles on the trail with a backpack, Kristina continues to explore and write as often as possible.