San Francisco is a beautiful city… but it's also complicated.
While I grew up just outside the city in the East Bay Area, and will always think of it as home, I also know that not everyone is as enamored with San Francisco as I am. And I can understand why.
I also know that there are a lot of mistakes tourists make when they come to visit San Francisco for the first time, most of them stemming from not being prepared or having unrealistic expectations of the City by the Bay.
This article will address all sides of San Francisco: the good, the bad, the ugly, and the literally quite sh*tty, teaching you what not to do in San Francisco so you can avoid the San Francisco mistakes that most first timers make!
So here we go: exactly what NOT to do in San Francisco!
Not wearing enough layers
Note: This post contains affiliate links, which earn me a small commission at no extra cost to you if you make a purchase using one of these links. Thank you for supporting this free content!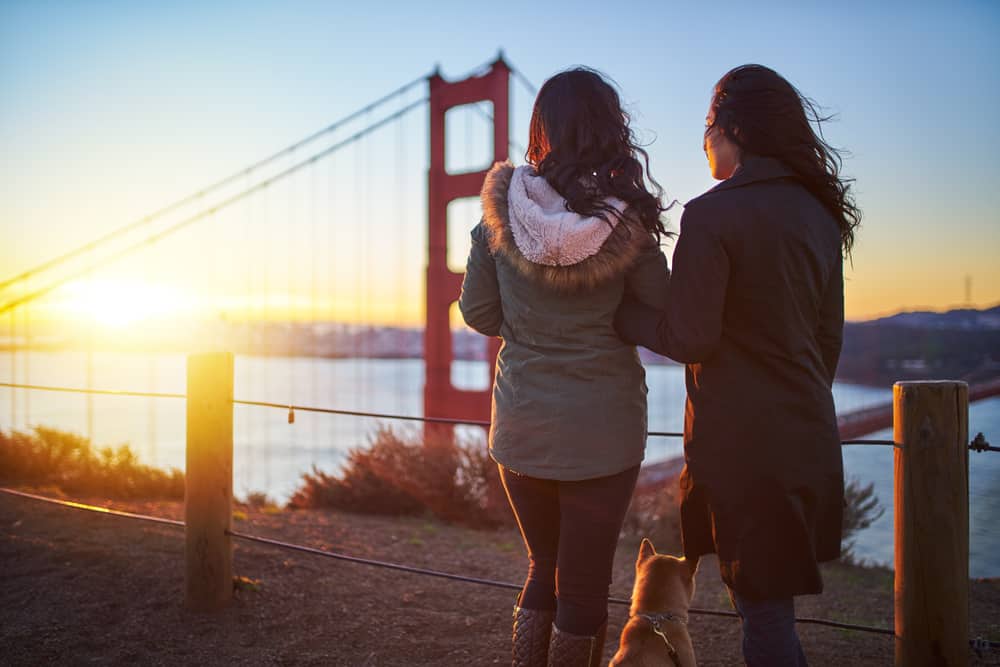 Supposedly, Mark Twain once said: "The coldest winter I ever spent was a summer in San Francisco."
And while I generally delight in being contrarian, I have to give it to him. While not that bad (I've lived through nine New York winters and a handful of Eastern European winters), San Francisco summers can be rough, and the temperature within the city can vary wildly.
San Francisco is 7 miles by 7 miles, and yet within those 49 square miles, there can be 20 degrees of difference as you hopscotch your way around the city.
Despite their cheery sounding names, the Outer Sunset and Ocean Beach are often absolutely frigid, whereas if you stick to the Mission, Castro, Nob Hill, and Potrero Hill areas, you'll be a lot warmer.
And that's not even accounting for the temperature difference in the greater Bay Area. I lived in Walnut Creek and took the BART into the city every day — it'd be a dry 90 degrees leaving Walnut Creek in the summer and a cold breezy 60 degrees when I arrived in San Francisco's Financial District. I'd wear a leather jacket literally every day in the summer.
The San Francisco uniform is pretty standard. For women, think warm leggings (make 'em thermal if you're planning on any time around the Presidio/Golden Gate Bridge or any of the beaches), a dress, cardigan, jacket, hat, and scarf. Always a scarf. And a huge bag or backpack to dump all those layers in when, inexplicably, it becomes 70 degrees and sunny in the middle of February in the Marina district. And never wear sandals: that's just tempting fate. Or jeans + a T + all the layers mentioned.
For men: jeans, sneakers, T-shirt or sweater, hoodie, and throw in a jacket, and sorry, your pockets aren't going to cut it, you're going to want a backpack as well to dump all those layers in when it suddenly gets warm once the fog burns off.
Thinking you'll have some beach time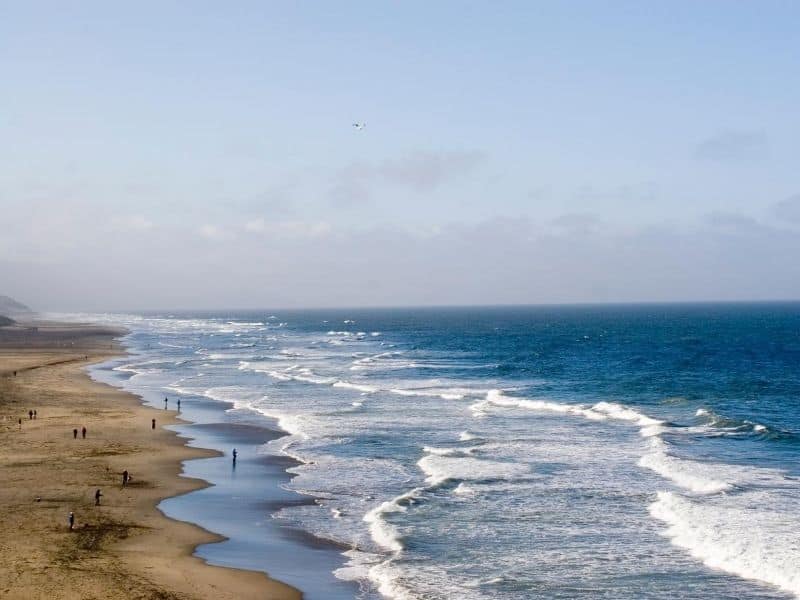 Akin to the previous point, yeah, San Francisco is not exactly known for its beachy weather. You'll have to go down to LA for that, and yes, we are secretly kind of bitter about it.
You may want to go to some of the beaches of San Francisco because they have the best Golden Gate Bridge views — but again, it's often freezing, so bring layers. If you do want to go to the beach, it is beautiful, but you'll want to bring lots of stuff to keep warm…. think Thermos, gloves, fleece blanket, warm layers. And your bikini can probably lay sad and forlorn in your suitcase until you visit a different part of California.
If you do want proper beach time, Stinson Beach is generally one of the warmer, least foggy beaches in the Bay Area. But I make no guarantees, because Northern California beaches are mercurial little tricksters.
Thinking you'll take a cable car everywhere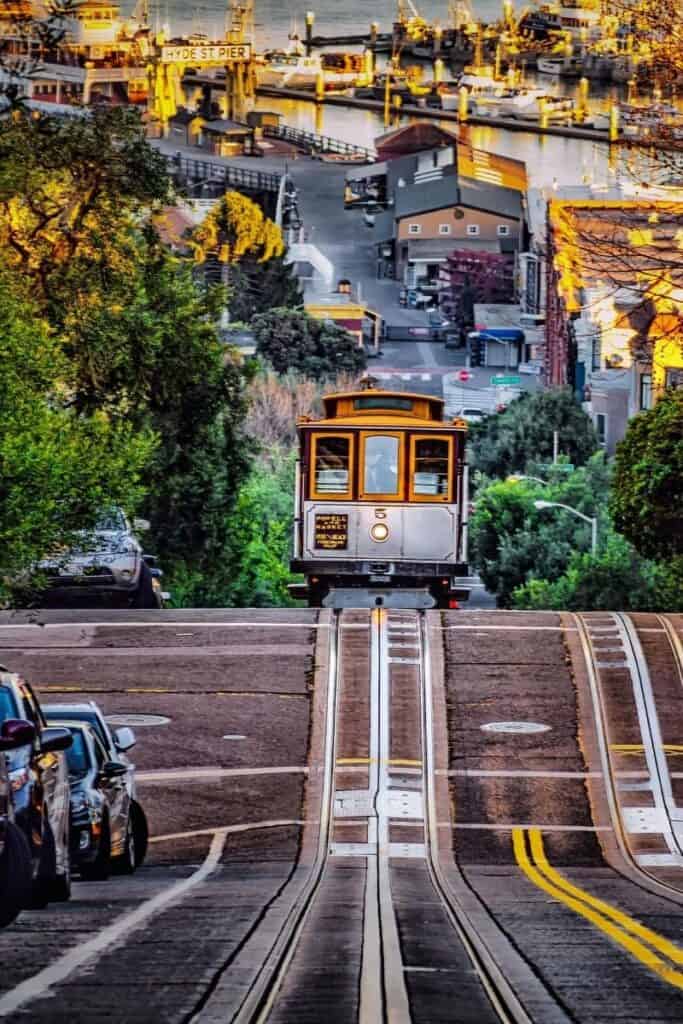 *Note: At the time of writing, all cable cars are currently shut down as a Covid-19 precaution
When you think about your San Francisco trip, you're likely thinking about riding up and down the city's storied hills with the wind whipping through your hair.
And while yes, San Francisco's cable cars do work (in fact, the city has the world's last cable car system that's entirely manually operated!), the reality is that they only cover a tiny fraction of the city.
There are three lines in the city: two leaving from Powell & Market (Union Square) to end at Fisherman's Wharf via different routes, and one departing from California & Market (Embarcadero) to end at California & Van Ness Avenue.
However, it'll cost you: a single ride is $8, or you can download the MuniMobile app and pay $13 for a one-day pass to the cable cars and MUNI system.
If it's on your San Francisco bucket list to take a cable car, I'd never try to dissuade you, but I do recommend not boarding at Powell & Market near the BART stations, as this area gets incredibly crowded with two different cable cars boarding here.
Instead, I'd recommend boarding the Powell-Hyde line at Fisherman's Wharf, where at the top of the hill, at Hyde & Lombard Street, you can see some of the best views of Alcatraz and the Bay. There may be a bit of a wait, but since it's only one line that comes here and it offers the best views of the three, it's worth it!
Read more about San Francisco cable cars on the official SFMTA website.
Not getting in plenty of leg days before San Francisco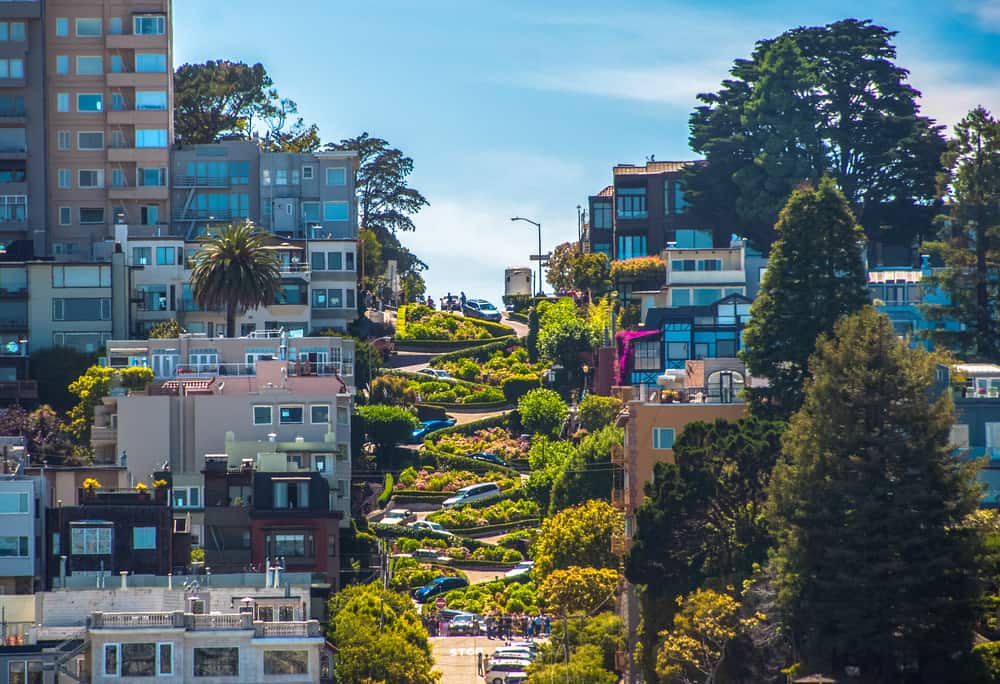 OK, this one is a big tongue in cheek, but it does bear mentioning that walking around San Francisco can be killer.
I'm not a huge fan of San Francisco's public transit system — it's delayed, somewhat confusing, and expensive. So I generally tend to walk everywhere once I'm in San Francisco. And since the city is small, 7 by 7 miles as we said, that's doable enough — right?
Wrong. San Francisco hills will work gluteal muscles you didn't even know you had. I spent a few years in NYC and came back to visit a friend who lived in Nob Hill and by the second day I was walking around in near-agony from my poor, underworked thigh muscles which had barely seen a hill in years.
And literally, the last time I walked around San Francisco from the Mission to the Haight, I ended up straining a tendon and having to call an Uber to take me back to the BART station. I could only hobble for a few days.
I readily admit that I am drastically unfit and basically a shell of a human body, but still, even as a California native, I find San Francisco hills unforgiving, even more so each year. So unless you're super fit or an avid hiker, plan to break up your walks around the city with Muni, Uber/Lyft rides (both have Pool options which make it a lot more practical and affordable), or scooters.
Not having Uber or Lyft downloaded on your phone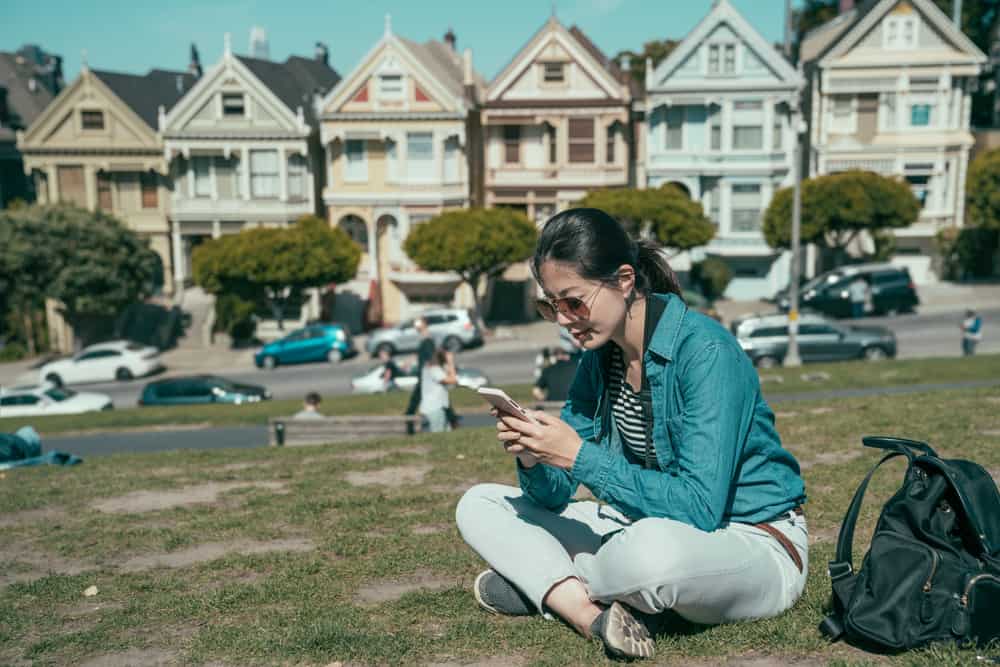 This bears its own section, since you'll undoubtedly at some point during your trip to San Francisco find yourself exhausted and realizing that what looked like a simple 20-minute walk is actually more akin to climbing an urban Everest.
OK, yes, I'm being extremely melodramatic because I am truly traumatized by San Francisco hills and all the directions apps I've used that seem to make me climbing up steep inclines their primary motivation above actually getting me to my destination (side note: has anyone invented an app that gives directions for people who hate hills? If not, dibs on the patent).
But trust me — there are times when you will be so glad to have a ride service easily at your fingertips. Uber was created here for a reason. And you'll understand why when you're staring up at a giant monolith of a hill and wondering how you're supposed to get up that street without a belay and carabiners. (Sorry, I really hate hills)
Renting a car while you're in San Francisco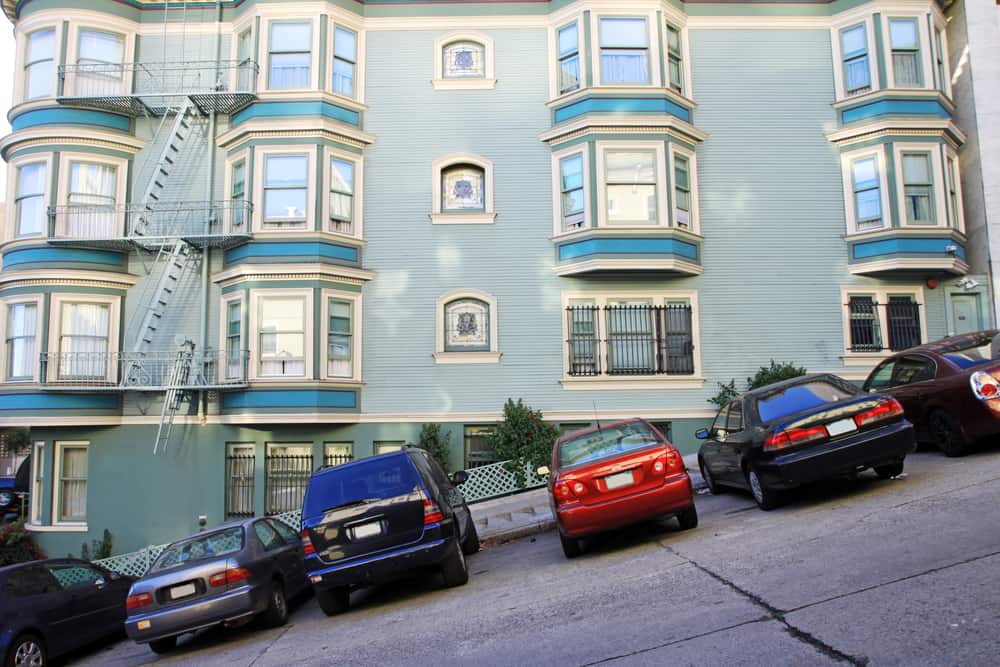 I started driving in San Francisco when I was 16 and I was promptly traumatized. You've probably caught on by now that I use the verb traumatized very loosely.
The signs and lanes are inscrutable. The traffic, unavoidable. The directions, labyrinthine. The parking, extortionate.
Oh, and parallel parking on one of those hills? Cries in San Franciscan.
But for real, if you're visiting San Francisco and then road tripping outside of the city, don't even bother with a rental car until you're ready to leave the City. Driving in any big city is rough, but even as someone who lived in NYC, I'd pick driving in NYC over driving in SF, a million times over.
San Francisco is small enough that, unlike LA, you don't really need your own car to get around within the city, and ride sharing apps will get you everywhere you need to go for a fraction of the price of renting a car plus parking. Overnight parking in SF can easily be $25-50 per night, and it's almost never included with your hotel, so yeah. Skip the rental car until it's time to leave San Francisco.
Not protecting yourself against petty theft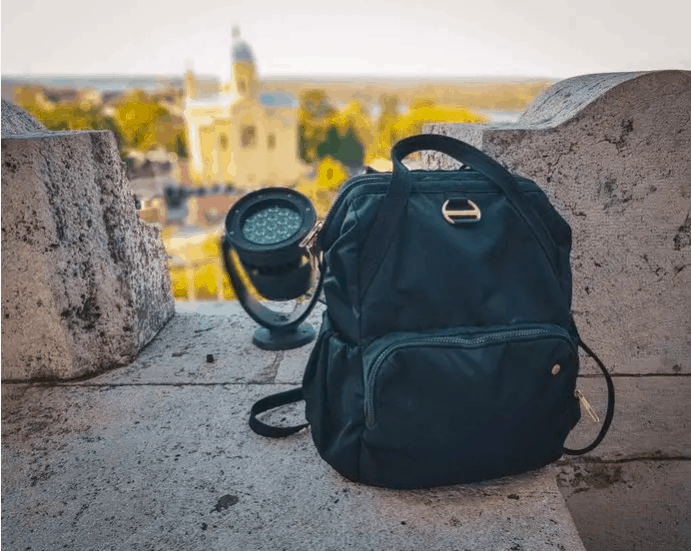 While you shouldn't be scared to travel San Francisco, be aware that petty theft is quite common in San Francisco — it's an unfortunate reality of people trying to survive in the nation's most expensive city. San Francisco has the highest rate of property crime per capita (source) and in my purely anecdotal experience, nearly all of my friends who have spent a significant amount of time in the city have had a phone or wallet stolen.
As someone who's spent significant amounts of time in both San Francisco and New York, I can tell you my guard is way, way higher when I'm in San Francisco. I don't fear for my physical safety more than do in general as a woman existing in public, but I am very aware of my possessions and where they are at all times.
I picked up my PacSafe anti-theft backpack when I was traveling abroad and worried about pickpockets in Europe, but it's now become my choice for a day-to-day backpack when walking around San Francisco. While backpacks are typically a no-no for pickpocketers, this one has locking zippers which then further lock into a clasp, offering two levels of protection that very few pickpockets would even have any idea of how to tackle — let alone without getting your attention.
While words like anti-theft and locking zippers may seem like it's a clunky, ugly bag, it's actually super super cute and can fit a ton of stuff inside (I call it my Mary Poppins bag because it can hold waaaay more than you'd think).
Another travel find I've since brought home to San Francisco are the chic, hidden-zipper scarves from Speakeasy (available on Amazon here). These cute scarves are made in the USA, have a totally hidden compartment large enough for a phone, passport, and other valuables, and it's worn around your neck so no one can sneak their way in without knowing. Plus, it's San Francisco — literally everyone wears a scarf, so you'll blend in, which is a very, very good thing!
Spending too much time in Fisherman's Wharf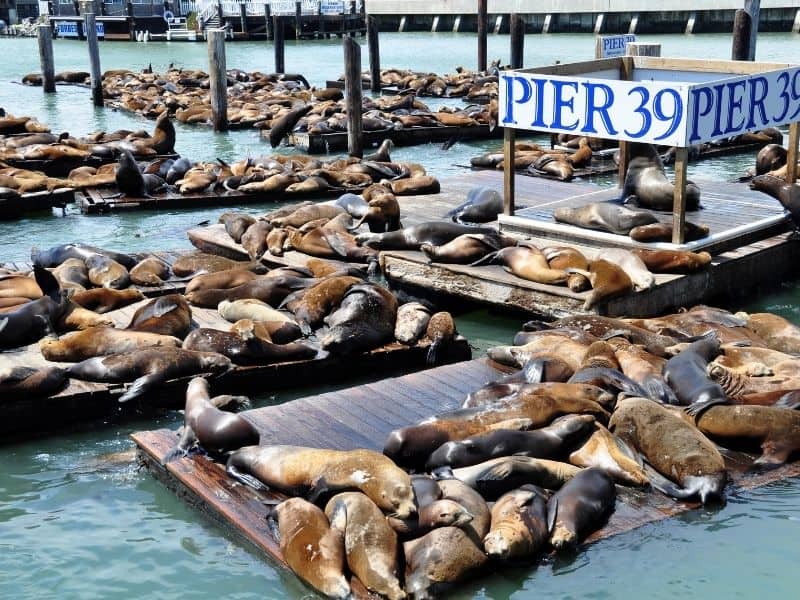 The problem with a city like San Francisco that looms large on everyone's bucket list yet has only 49 square miles for them to spread out in is that everyone tends to follow a very similar itinerary that plants them all in a tiny radius, and then a bajillion tourist traps burst out into one tiny area that makes it all very unpleasant.
And while Fisherman's Wharf has its charms — you've got to see the sea lions barking uproariously at Pier 39 (an Instagram-must!), and Musee Mechanique is an incredible place to while away a few hours — most of it is just pure tourist trap, like being stuck in a Madame Tussauds (yes, there's one of those there too, because of course there is.)
Ghirardelli Square is also skippable unless you're traveling with small kids or you're a huge chocolate fiend.
Not booking advance tickets to Alcatraz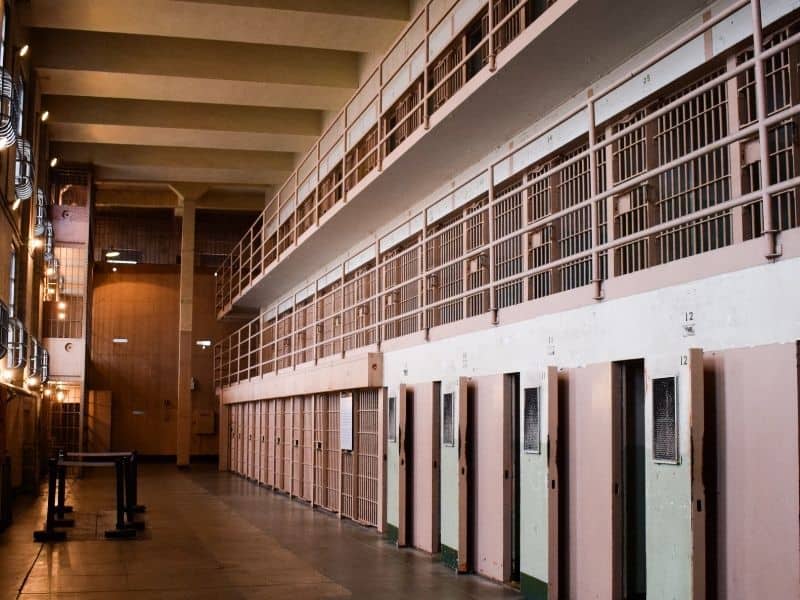 If you want to visit Alcatraz…. get in line, but not literally, because if you have to get in line for tickets to Alcatraz it's probably already too late.
There is a ticket booth at Pier 33, but generally tickets are sold out up to a week in advance. While you may get lucky showing up and buying your tickets in person, it's far better to buy it online in advance to avoid disappointment when trying to visit one of the most haunted places in California!
I've used Get Your Guide as my primary method of booking tours while traveling for 3 years, and I'm a huge fan of the company — their cancellation policy is generous, their tours are reasonably priced, and the reviews are transparent and only left by verified guests (not like Yelp or TripAdvisor where anyone can leave a review).
I recommend this 7-hour City + Alcatraz tour which includes a 3.5-hour city walking tour with a 3.5-hour tour of Alcatraz, complete with an entrance ticket and transfer to Alcatraz. Do note, you must book well in advance — when I checked, tickets were booked for 3 weeks!
Not a big walker? This Alcatraz tour includes a hop-on, hop-off bus tour and optional Chinatown walking tour.
Not being mentally prepared for the homelessness crisis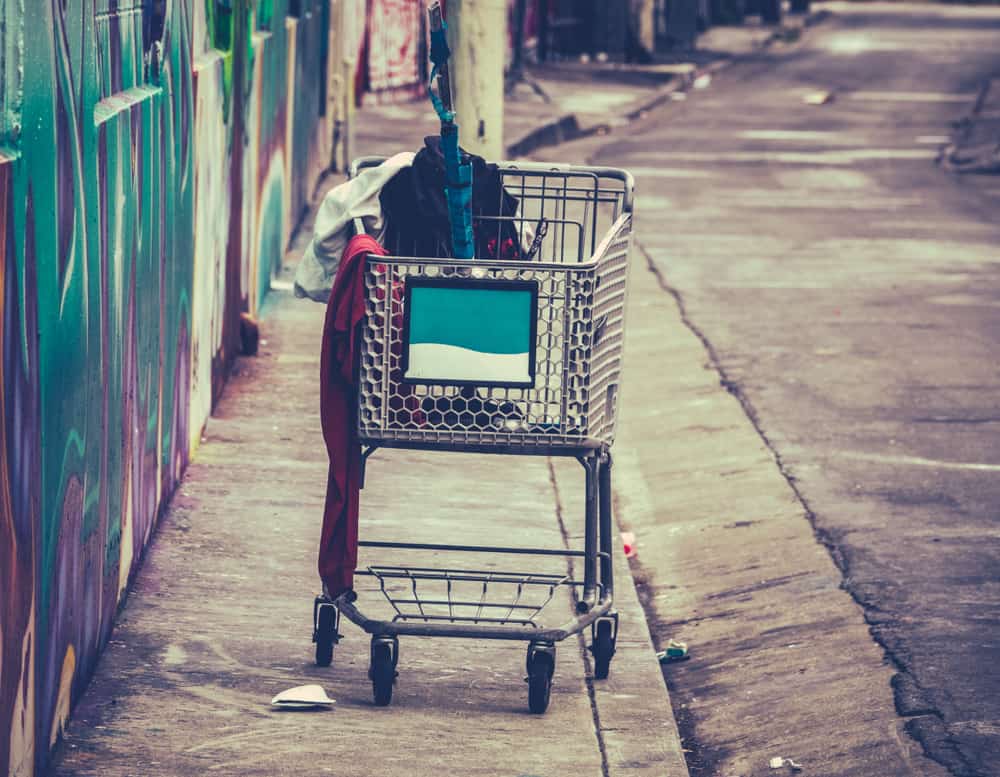 Unfortunately, San Francisco has a huge homelessness crisis in the city. As a visitor — especially if you come from a place where homelessness is not as big of an issue — you may be a bit put off by how prevalent the homelessness is in San Francisco.
Be prepared to see many people living on the streets, as well as open drug use and the visibly mentally ill. Do your best to avoid the areas around the Tenderloin and around Civic Center Plaza, which tend to be a little rougher than other parts of the city and where drug use is more open.
I say this not to disparage the homeless, who are struggling to survive amidst threats such as violence, police harassment, sexual assault, addiction, and theft. But I do think it's important to make it clear to those visiting San Francisco the reality of the city, and that the reality of the city is more complex than Instagram shots of the Golden Gate Bridge and latte art would have you think.
I will say this: I typically don't feel unsafe in San Francisco., but often, I do feel unsettled as I walk around the city, seeing so much extreme poverty and misery against the backdrop of such an expensive, high-tech city.
Keep to yourself, give if you feel like it, and a simple 'sorry' if someone asks and you can't give is fine. Read a little about the homelessness crisis before coming, so you have some empathy and understanding.
Not keeping your eyes on the street
As a result of the homelessness crisis, there is unfortunately a big problem with human waste in San Francisco… which means that you need to watch where you step, because 99 times out of 100, that is not dog poop.
Unfortunately, with a huge dearth of public bathrooms open 24 hours a day and the number of individuals experiencing homelessness being so drastically high, this problem is poised to continue until something is done to improve the crisis, whether that's affordable housing or more public restrooms, but until then — watch your step.
Not having an adventurous palate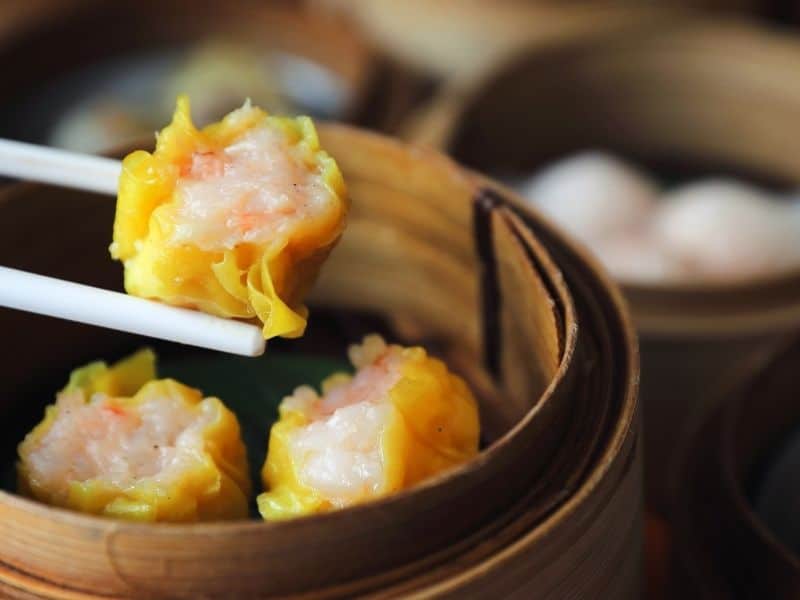 So yeah, sure, have clam chowder in a sourdough bread bowl from Boudin one time…. but then you've got to branch out a bit and try all of the flavors that make San Francisco such a fantastic place to eat.
Grab dim sum at Yank Sing for delicious Cantonese small plates which you can mix and match and choose from a chaotic din of rolling carts. Stuff a burrito the size of your face into your mouth in the Mission, preferably at El Farolito.
Try Burmese food at Burma Superstar — be sure to try the fermented tea leaf salad (yes, really). And to mix things up, try Korean-Mexican fusion, invented in LA and imported to San Francisco, at HRD (bulgogi burritos are life).
Oh, and it's illegal to leave California without eating In-N-Out once, or at least it should be. Hint: there's one at Fisherman's Wharf, and it's the only not-horribly-priced place to eat around.
Not budgeting for how expensive it can be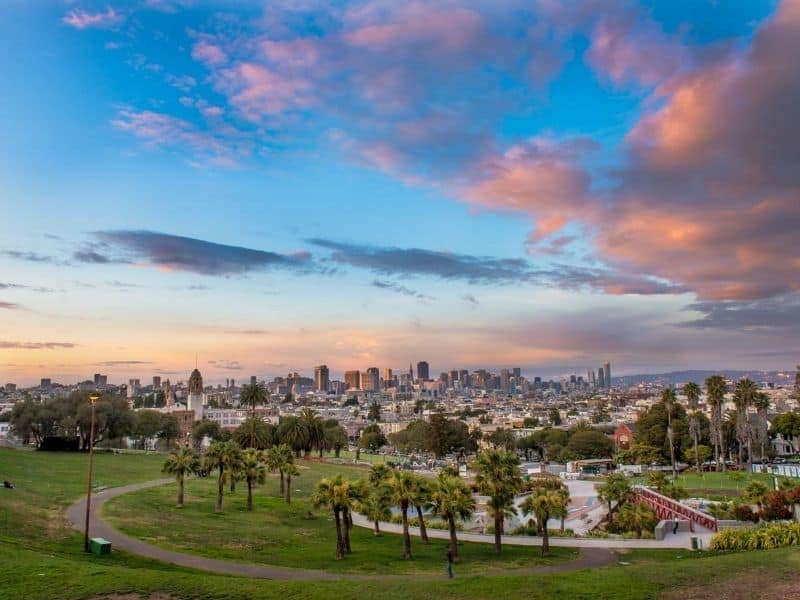 San Francisco is one of the most expensive cities in the USA, and it's definitely up there amongst pricy cities in the world.
It's funny, there are places I've visited being prepared to be shocked at how expensive they are – Norway, Denmark, Sweden, Iceland, the Faroe Islands, Switzerland – and rarely do I feel like they're nearly as bad as I anticipate they'll be, because San Francisco has prepared me for the worst.
Budget around $5 for a coffee, $20 for a main dish in an average sit-down restaurant, $8 for a beer, $12 for wine, $13 for a day's worth of public transit, and around $150-200 minimum for a hotel room, depending on the season, and easily way more if you book too late or around peak season.
Pin This Guide to What NOT to Do in San Francisco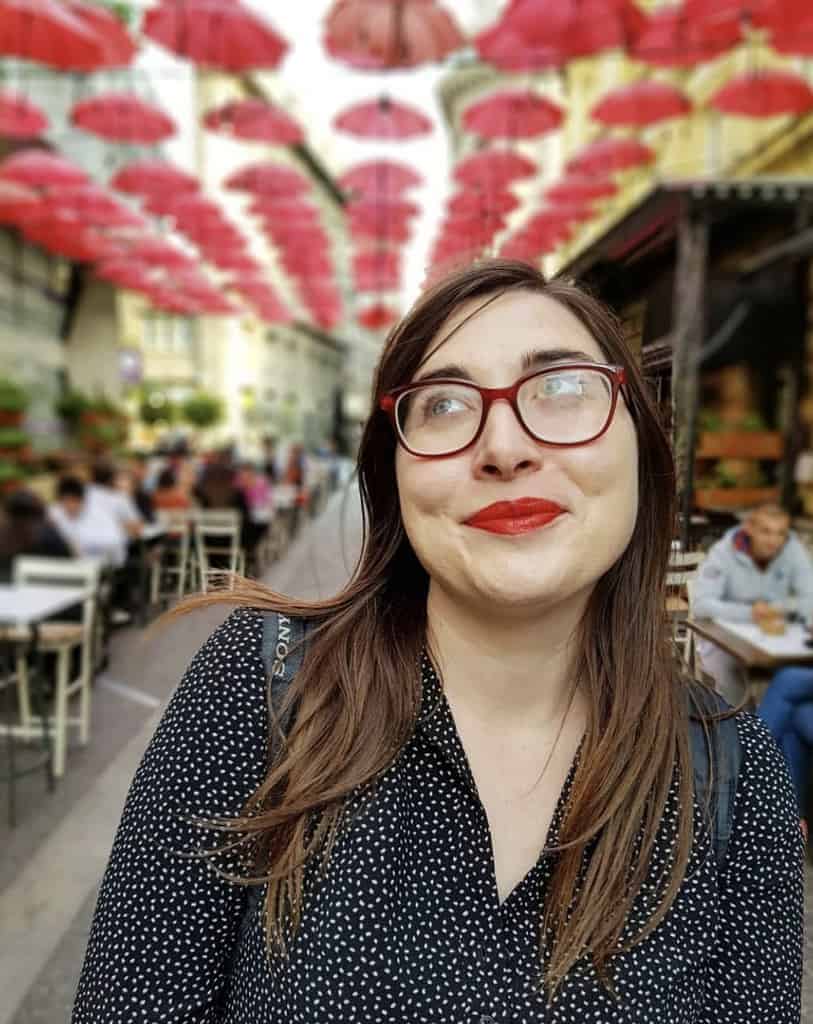 Allison Green is a travel blogger, writer, and podcaster who grew up in the Bay Area of California. She has spent time living in New York, Prague, and Sofia, but has returned to live in the East Bay. She has traveled to 60 countries before the age of 30 while running several digital travel publications. Her writing and podcast have been featured in Forbes, CBC Canada, National Geographic, the Huffington Post, and CNN Arabic, amongst others. She's obsessed with bouldering, houseplants, other people's pets, and anywhere she can see the ocean.