Planning to visit Yosemite and take a million photos of all the best views in Yosemite National Park?
I can't blame you: Yosemite is one of the most beautiful places in California, if not the entire United States.
If you're at a loss for words when it comes to finding great Yosemite captions for your Instagram photos, don't worry: I've gathered a bunch of beautiful quotes about Yosemite and I've distilled the most Instagram-worthy quotes here.
I've also included some short but sweet Yosemite Instagram captions as well as a few Yosemite puns in case you like your captions on the funny side.
Short Yosemite Captions
Note: This post contains affiliate links, which earn me a small commission at no extra cost to you if you make a purchase using one of these links.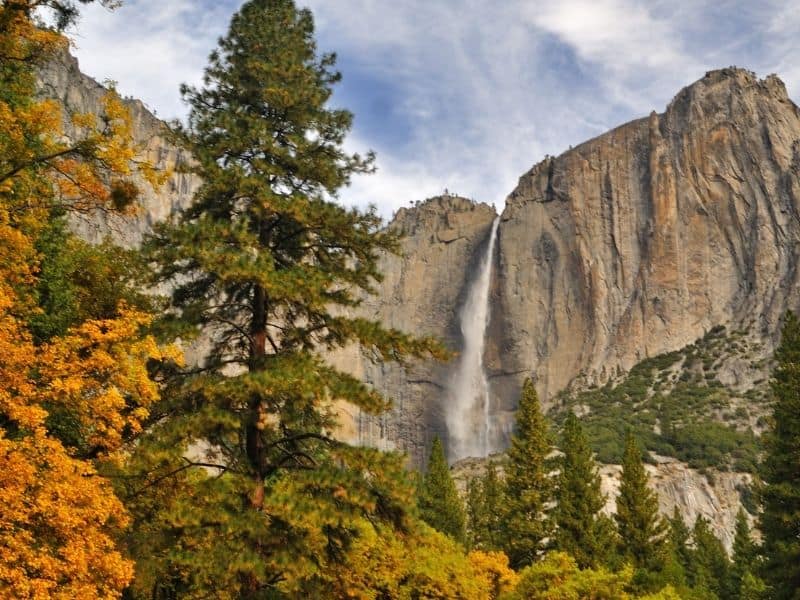 The best views come after the hardest climbs.
There are no shortcuts to any place worth going.
The only way out is through.
Do more things that make you forget to check your phone.
There is no WiFi in the mountains, but you will find a better connection.
Hiking is cheaper than therapy.
You can't climb up a mountain with downhill thoughts.
The mountains are calling and I must go.
Go where you feel the most alive.
All good things are wild and free.
Hiking is the answer.  Who cares what the question is?
Funny Yosemite Captions & Yosemite Puns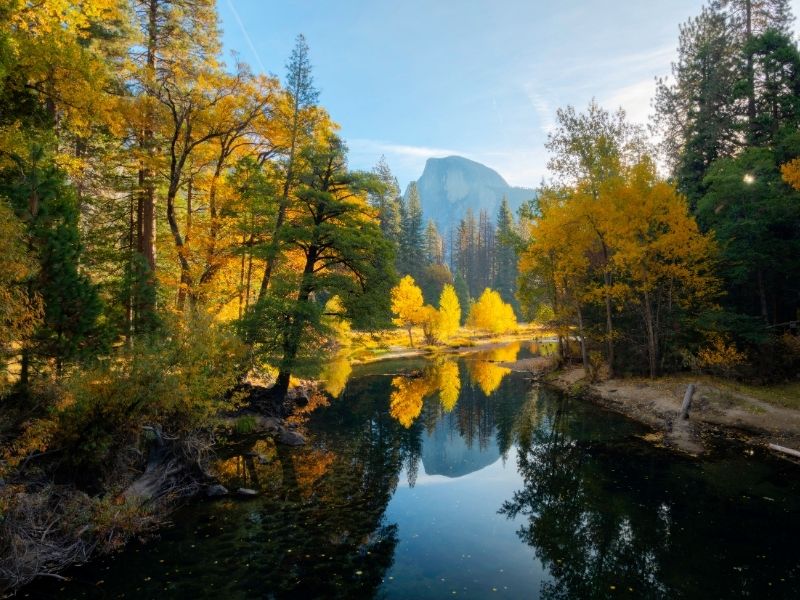 I don't get it. The trail looked so flat on the map.
The trail looked hard at first, but I got over it.
What do you get when you cross a river and a stream? Wet.
I can never take a place as beautiful as Yosemite for granite.
I'm trying to mount-ain my distance out in Yosemite.
Yosemite is beautiful as far as the eye canyon see
If you're feeling bad, go to Yosemite and change your altitude.
Visiting Yosemite is all the range.
At times hike this, you just have to get outside and explore.
Woke up feeling pine.
Yosemite is my kind of place: it's right up my Valley.
Short Quotes Perfect for Yosemite Captions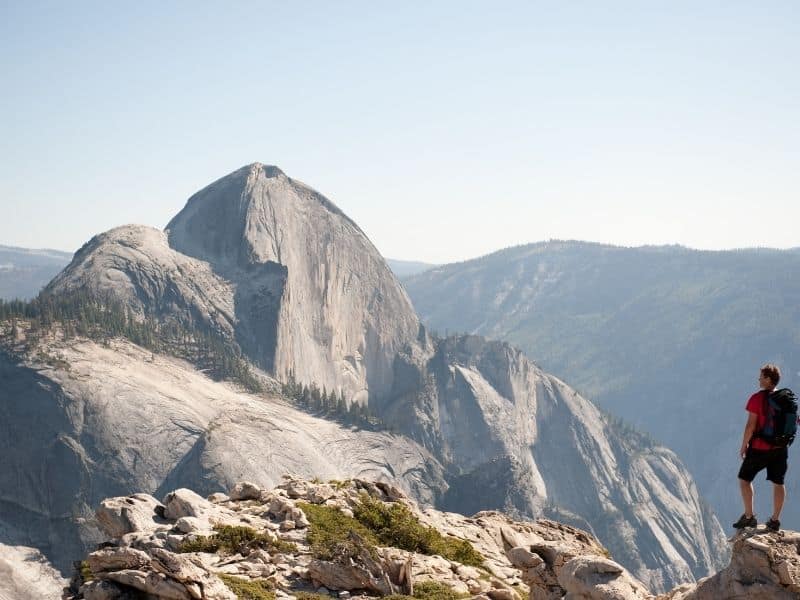 "Almost everything will work again if you unplug it for a few minutes, including you." — Anne Lamott
"Mountains teach that not everything in this world can be rationally explained." – Aleksander Lwow
"Because in the end, you won't remember the time you spent working in an office or mowing the lawn. Climb that goddamn mountain." – Jack Kerouac
"Great things are done when men and mountains meet." — William Blake
"Thousands of tired, nerve-shaken, over-civilized people are beginning to find out that going to the mountains is going home; that wildness is a necessity." — John Muir
"Mountains are not stadiums where I satisfy my ambition to achieve, they are the cathedrals where I practice my religion." — Anatoli Boukreev
Quotes About Yosemite for Instagram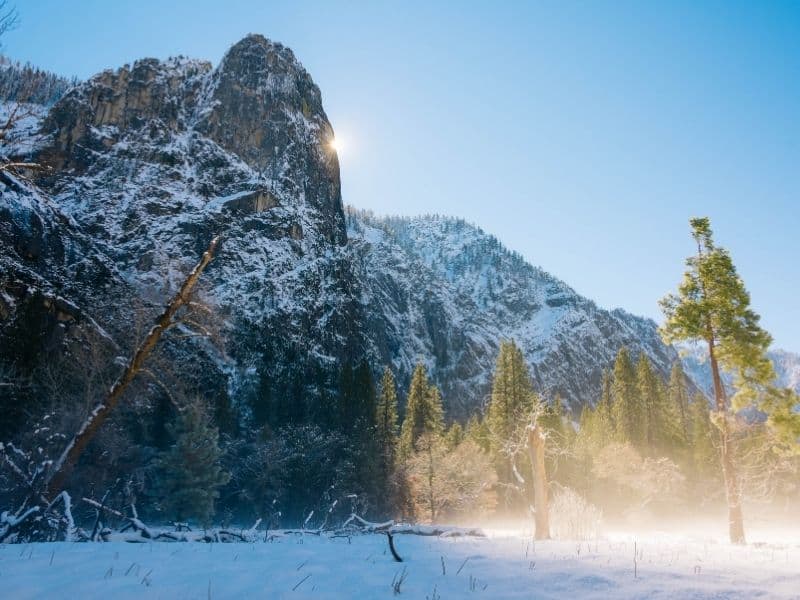 "Yosemite Valley, to me, is always a sunrise, a glitter of green and golden wonder in a vast edifice of stone and space." — Ansel Adams
"No matter how sophisticated you may be, a large granite mountain cannot be denied – it speaks in silence to the very core of your being." — Ansel Adams
"Yosemite Park… None can escape its charms. Its natural beauty cleans and warms like a fire, and you will be willing to stay forever in one place like a tree." ― John Muir
"No temple made with hands can compare with Yosemite. Every rock in its walls seems to glow with life…as if into this one mountain mansion Nature had gathered her choicest treasures." ― John Muir
"I knew my destiny when I first experienced Yosemite." ― Ansel Adams
"I crave time in Yosemite like I crave food and water." ― Tommy Caldwell
"The great rocks of Yosemite, expressing qualities of timeless yet intimate grandeur, are the most compelling formations of their kind. We should not casually pass them by, for they are the very heart of the earth speaking to us." ― Ansel Adams
"The story is, a man came up to Yosemite and the ranger was sitting at the front gate and the man said, "I've only got one hour to see Yosemite. If you only had one hour to see Yosemite, what would you do?" And the ranger said, "Well, I'd go right over there, and I'd sit on that rock, and I'd cry." ― Dayton Duncan
Resources for Visiting Yosemite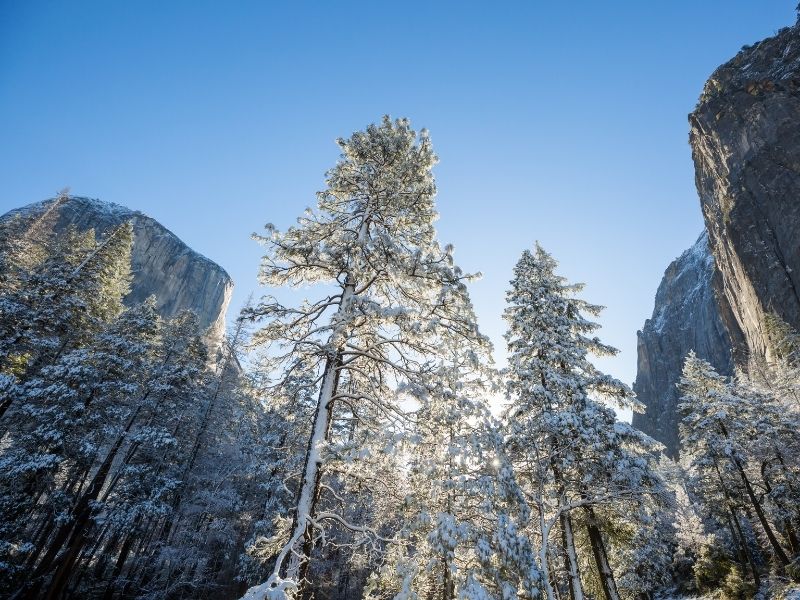 Our resident Yosemite expert has written several guides to visiting the park, including this guide to Yosemite in winter, a guide to Yosemite in fall, the best hidden gems in Yosemite, and a guide to spending two days in Yosemite.
Other Yosemite content on this site includes this guide to finding the best views in Yosemite, this one-day Yosemite guide, and this guide to easy Yosemite hikes.
And of course, the Yosemite National Park website is the best place to find all the up-to-date information on visiting guidelines, any park updates or closures, and visitor information.
Pin This Yosemite Captions Post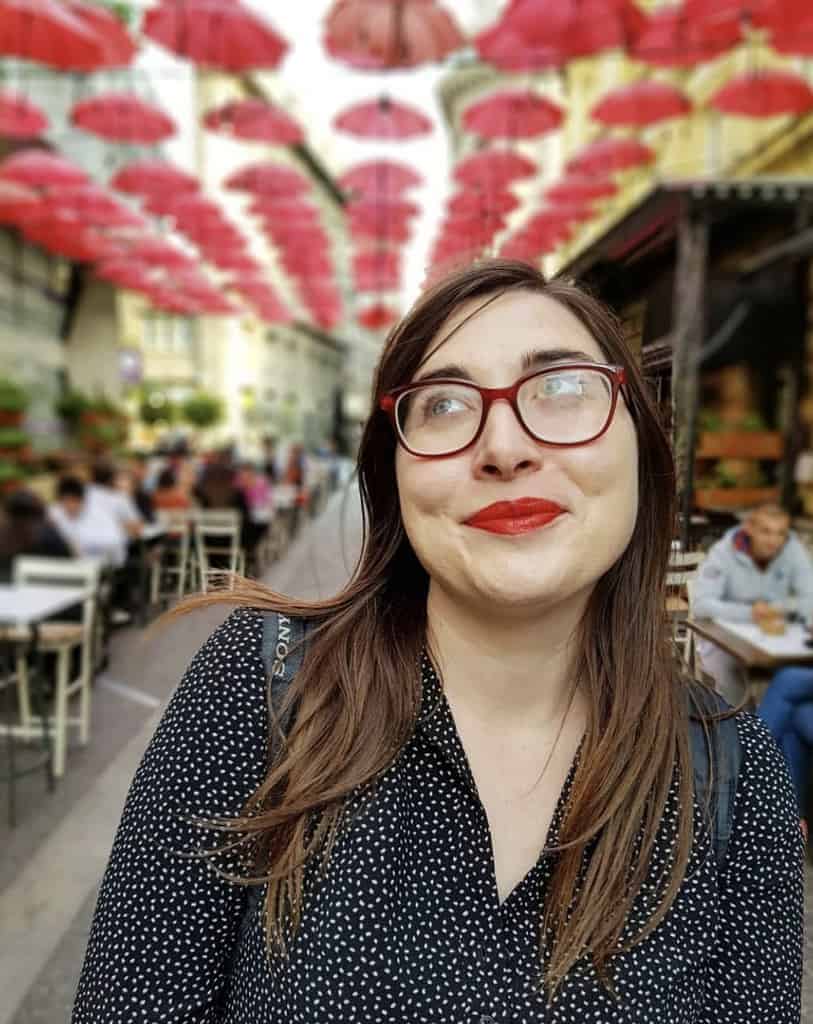 Allison Green is a travel blogger, writer, and podcaster who grew up in the Bay Area of California. She has spent time living in New York, Prague, and Sofia, where she currently calls home in between visits to California. She has traveled to 60 countries before the age of 30 while running several digital travel businesses. Her writing and podcast have been featured in Forbes, CBC Canada, National Geographic, the Huffington Post, and CNN Arabic, amongst others. She's obsessed with dogs, wine, and anywhere she can see the ocean.