If you're on a quest to visit the most charming Northern California small towns, the tiny hamlet of Duncans Mills, CA ought to be on your list!
This small town, home to a population of under 200 people, is a charming addition to any Sonoma County getaway. Its position along Highway 117 makes it a great day trip destination for other more popular Sonoma getaways like Guerneville or Jenner, as it's on the road which connects the two.
A Quick History of Duncans Mills, California
Note: This post contains affiliate links, which earn me a small commission at no extra cost to you if you make a purchase using one of these links. Thank you for supporting this free content!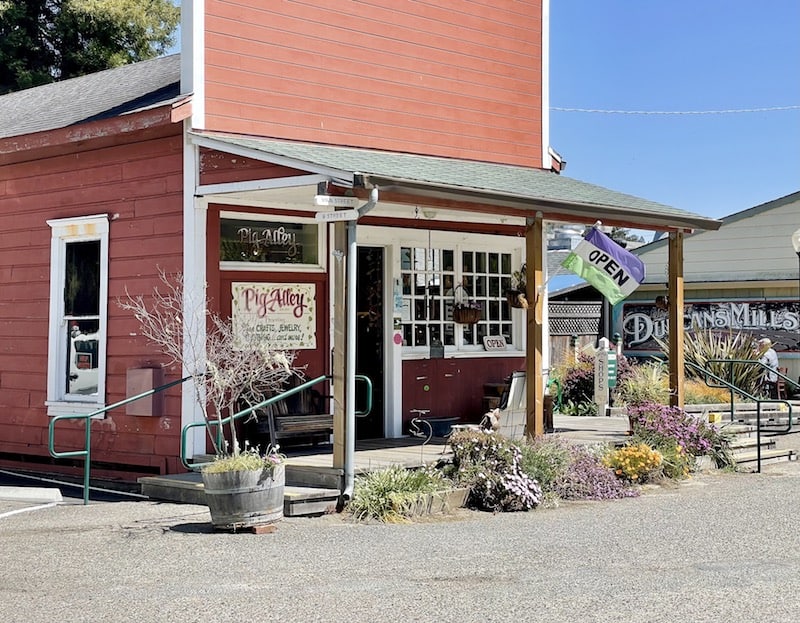 As you can imagine, the town is named after the Duncan family, particularly two brothers (Samuel and Alexander Duncan) who… stay with me here… built a lumber mill right here in the late 19th century.
Ergo: Duncans Mills.
Duncans Mills used to be a historic stop along the Northwestern Pacific Railroad, which connected the Russian River to Marin County and brought travelers to this lovely vacation area.
The railway is now defunct, but you'll spot some cool relics of this era in Duncans Mills town center.
Things to Do in Duncans Mills, CA
Learn Duncans Mills' railroad history.
On the south side of Highway 116, you'll find the old narrow gauge railroad tracks and a historic railroad depot, as well as several defunct train cars.
The depot has been turned into the Depot Museum, housed in a building that dates back to 1907.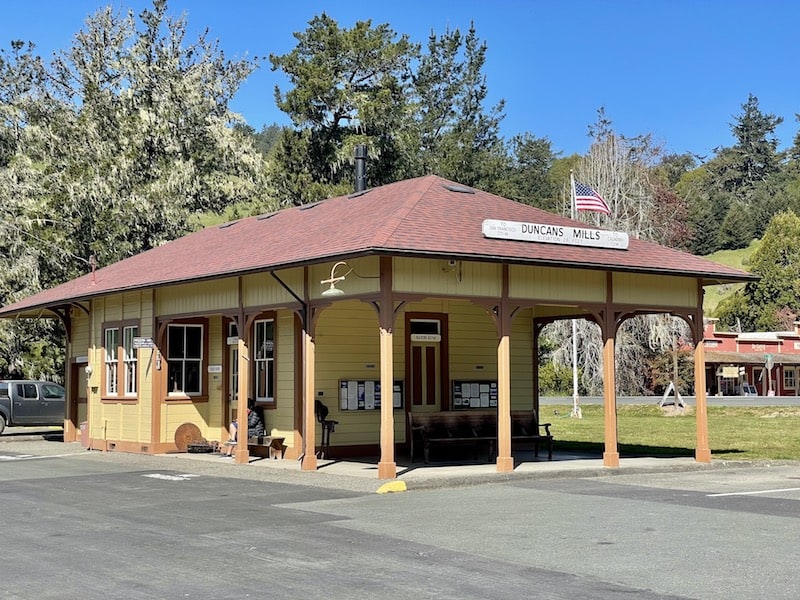 Admire the old-fashioned trains.
Nearby the Depot Museum, you'll find a fully restored Northwestern Pacific coach train, as well as two wooden box cars and a caboose.
Fun fact: the coach was part of the last-ever train to Duncans Mills when the railway terminated its service in 1935!
They were built in Petaluma in 1910 and were salvaged and restored in 1982.
Browse antiques for hidden treasures.
Duncans Mills is an antique lover's dream!
Every time I come here with my aunt and uncle, self-avowed hoarders and collectors respectively, we spend at least an hour browsing all the different antique shops in the Duncans Mills Shops.
The shop we love best is Twice as Nice: they seem to have the best collection of antiques, from cool art to lightly used vintage clothing to nice furniture, with a nice ratio of beautiful items to "what the f@*(" items. Which is, in my opinion, exactly what makes antique shopping so fun.
Other good antiques shop include Antiquarian and Jim & Willie's.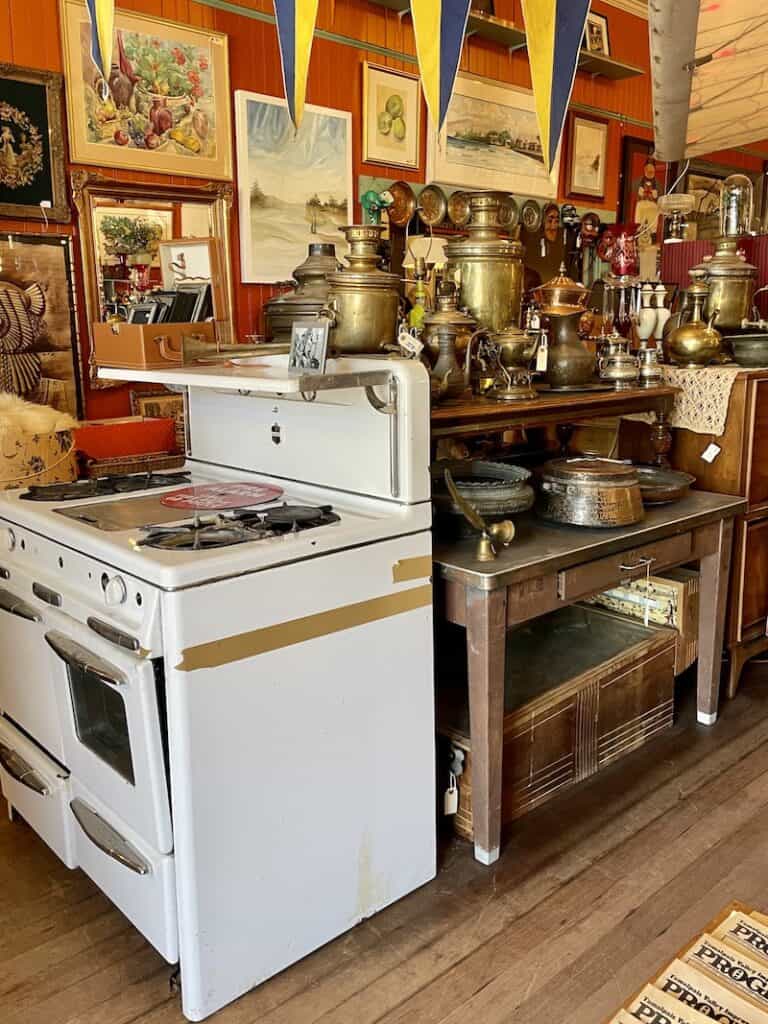 Shop local at the General Store.
Sonoma County is an agricultural powerhouse in Northern California. A lot of delicious wine, beer, and dairy all come from the fertile, lush landscapes in the region… and you can find a lot of them at the Duncans Mills General Store.
Shop for delicious local wines (favorites: Flowers, Dutton-Goldfield, DeLoach Vineyard, Dry Creek Vineyards) and beer (Russian River Brewing Company makes fantastic beer, including their famous Pliny the Elder).
The General Store also has basic groceries and other local products as well as a deli section.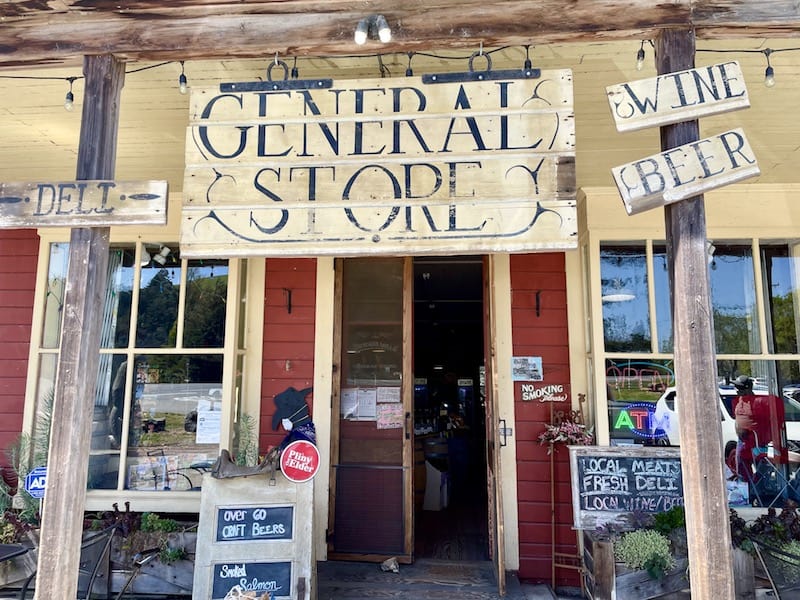 Browse the stacks.
The charming tiny house-style building that hosts the Poet's Corner Book Shop is an excellent place to while away a half hour while browsing the selection of books.
The small size and excellently curated selection means it's hard to leave without a book or two: bookstore overwhelm is impossible here.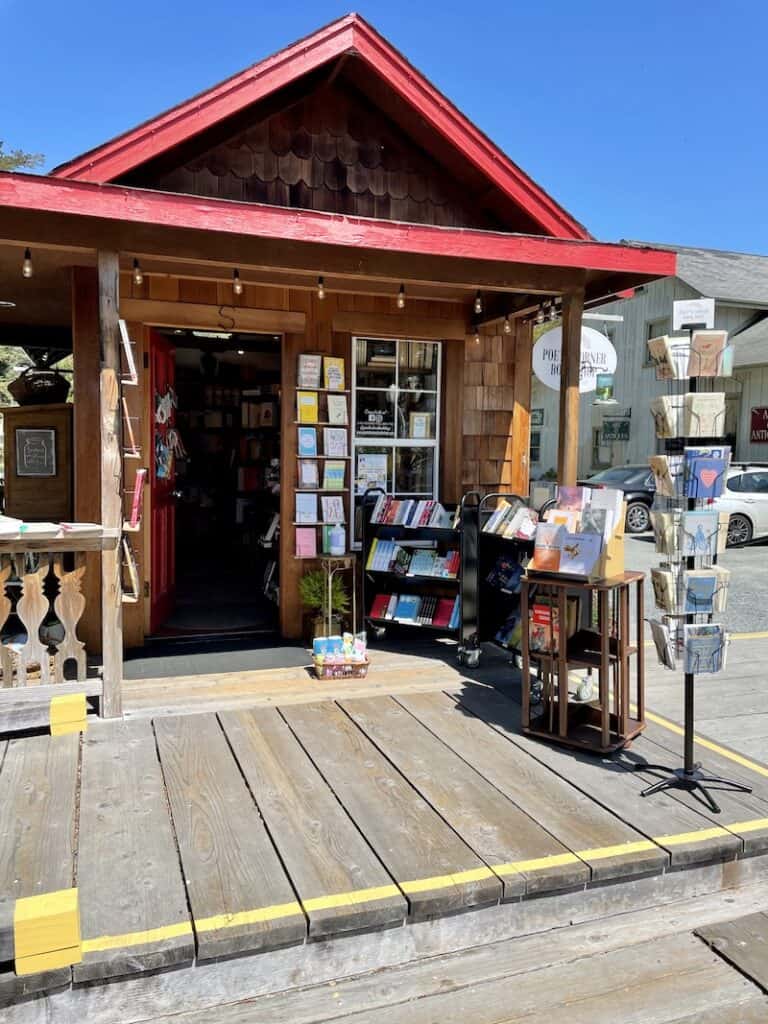 Hike up an appetite.
There are a few phenomenal hikes in the Duncans Mills area, and my favorite is the Islands in the Sky Vista Loop.
It's rated as moderate, with 4.8 miles to tackle and nearly 1,000 feet of elevation gain up Red Hill.
As you hike up, you'll pass through three distinct landscapes — lush ferny forest straight out of Fern Gully, wide open grassy meadows, and a redwood forest in the sky.
Best of all is the view at the top, with the gorgeous Russian River and Pacific Ocean merging off in Jenner in the distance.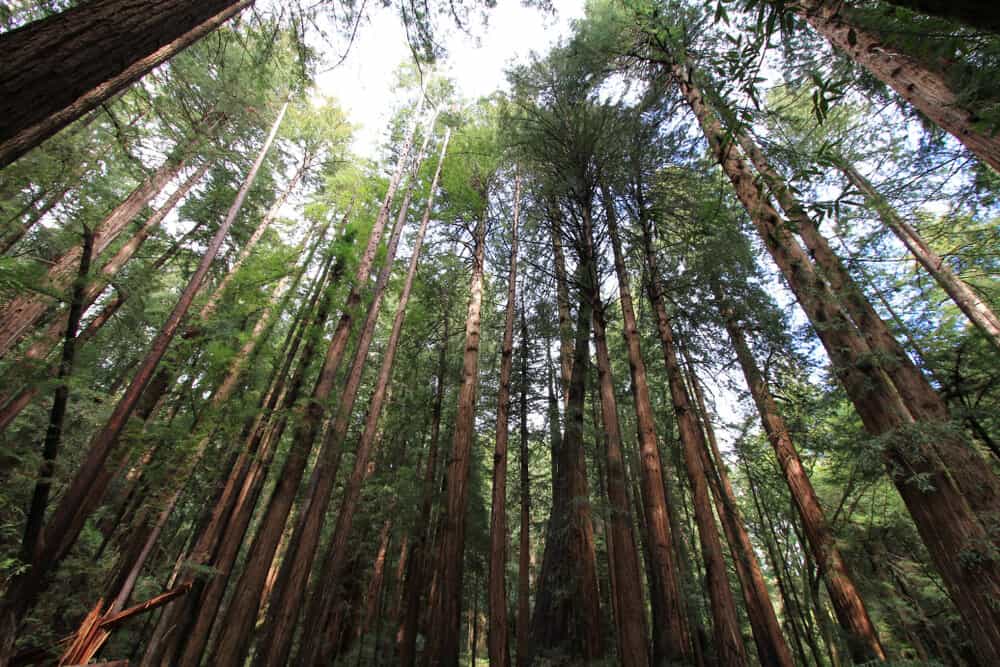 Have a delicious Southern-style feast.
While much of the Russian River area focuses on local seafood, Cape Fear Café is a nice exception to the rule.
They serve up a tasty selection of Southern favorites with a California twist, like a fried oyster po'boy, a selection of Southern-inspired benedicts, and a tuna remoulade salad.
And of course, it's Northern California, which means clam chowder is always a fantastic choice!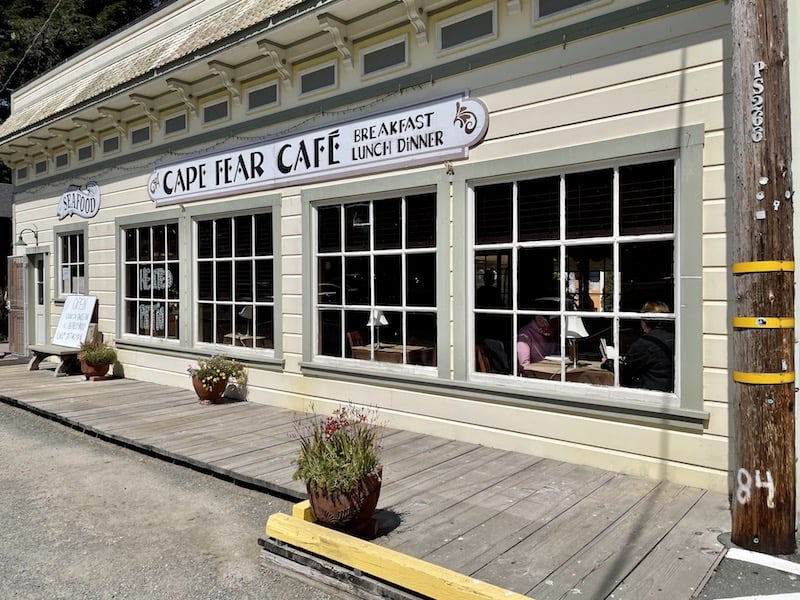 Browse an incredible collection of California art.
Tucked away in the back of Duncans Mills shopping area, Christopher Queen Galleries has a phenomenal selection of late 19th century and early 20th century California art in a humble little gallery.
The gallery focuses on the Early California time period, with plenty of work created from the 1860s through the 1940s, as well as a selection of contemporary pieces.
Prices are on the high side, so it's hard to walk away with anything unless you're planning on a big investment, but the pieces are beautiful.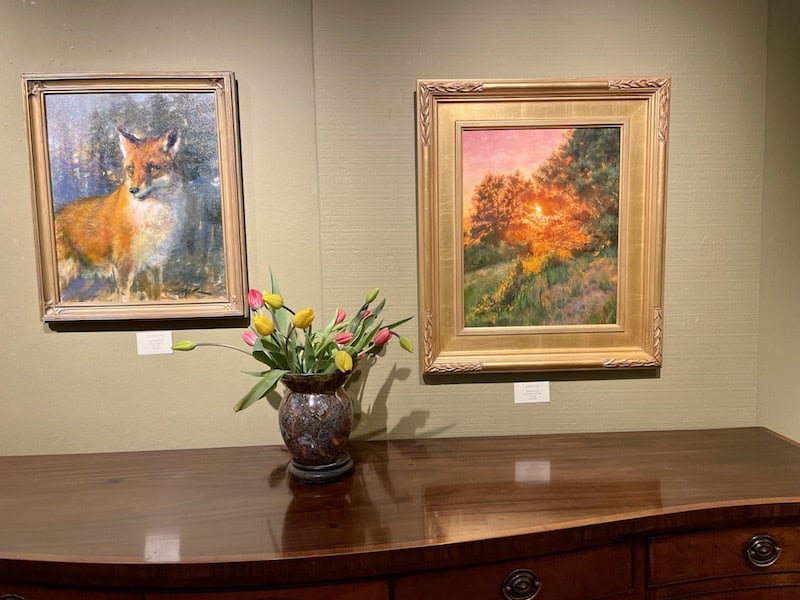 Pose with the Duncan Mills bear.
In front of the Steelhead building, where the Russian River District of the California State Park system offices is housed, is a cute little carved wood bear statue.
You can't miss it when you're visiting the nearby Depot Museum and railway cars.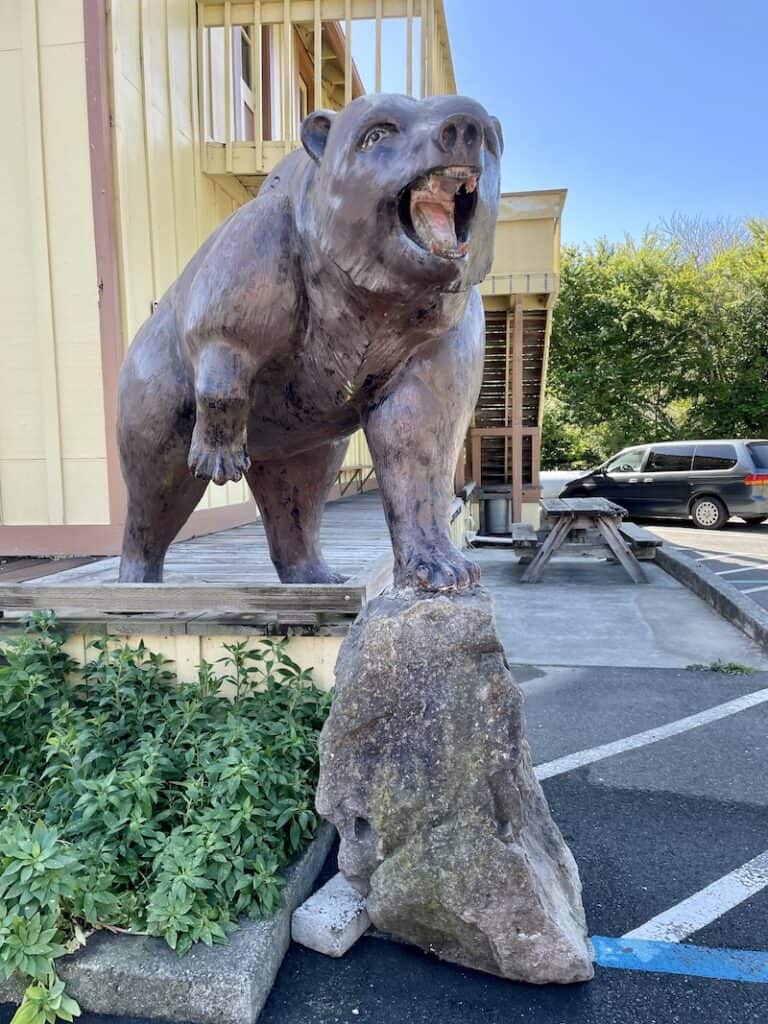 Grab a coffee and pastry.
The Gold Coast Coffee & Bakery is a fantastic place to grab a delicious pastry and enjoy a coffee alongside it.
Their cinnamon rolls are fantastic, and their coffee is roasted on-site, which is an awesome perk for a cafe in such a small town!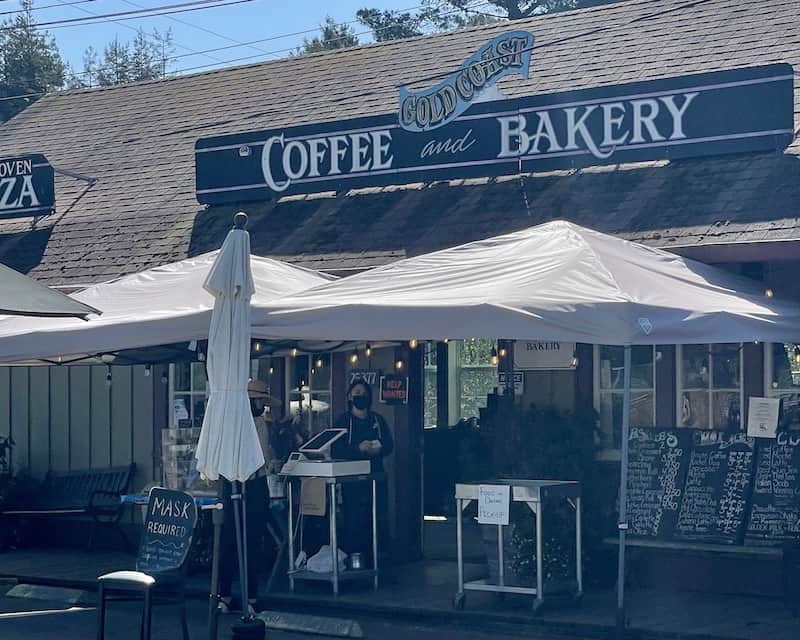 Take home some teas.
The Duncans Mills Tea Shop is a great place to pick up a little souvenir for a loved one — or for yourself!
They specialize in loose leaf teas, and they also sell a selection of beautifully-curated tea accessories like teapots, infusers, and mugs.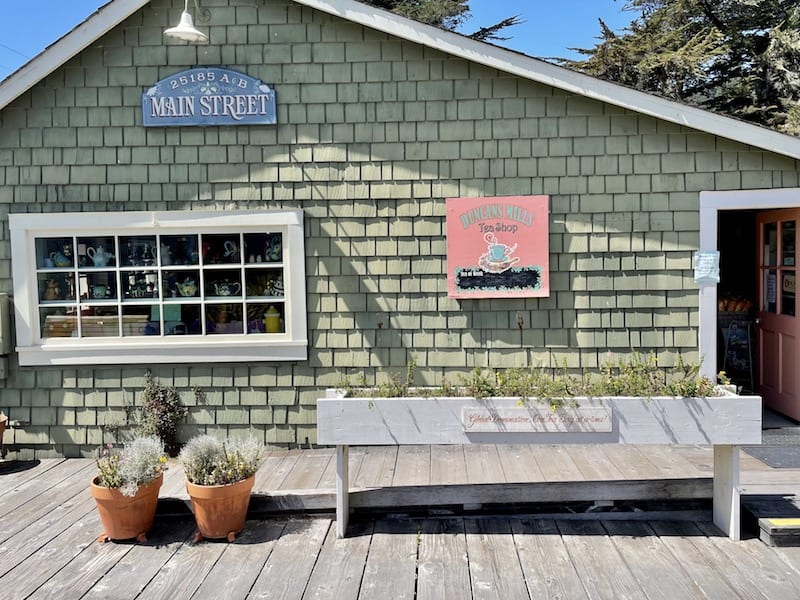 Plan a visit in time for the rodeo.
The Russian River Rodeo hosted in Duncans Mills is a beloved yearly event.
I've yet to go but my aunt has gone and says it's a great time! The 2021 dates are scheduled for October 9th and 10th. Check the website for updates and ticket information!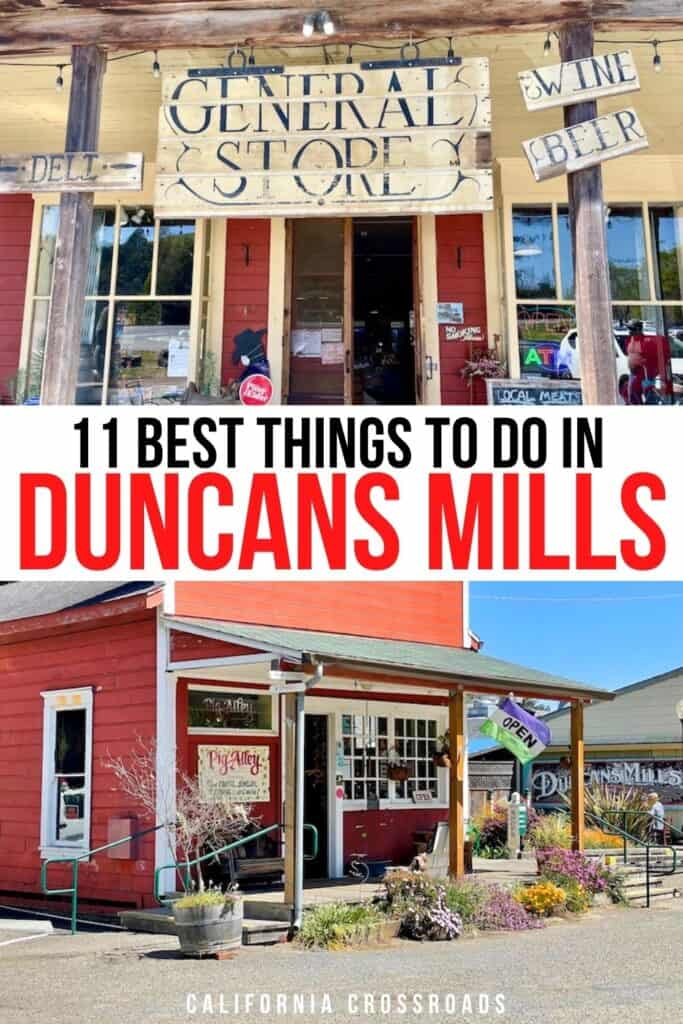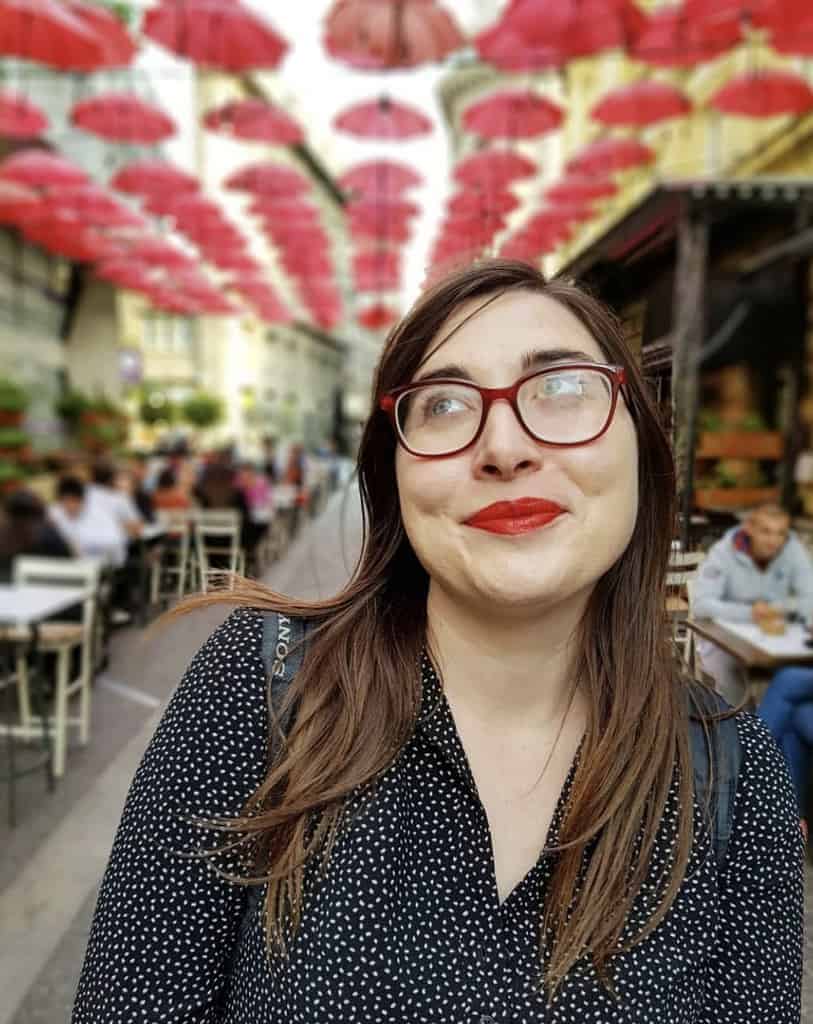 Allison Green is a travel blogger, writer, and podcaster who grew up in the Bay Area of California. She has spent time living in New York, Prague, and Sofia, but has returned to live in the East Bay. She has traveled to 60 countries before the age of 30 while running several digital travel publications. Her writing and podcast have been featured in Forbes, CBC Canada, National Geographic, the Huffington Post, and CNN Arabic, amongst others. She's obsessed with bouldering, houseplants, other people's pets, and anywhere she can see the ocean.