Jenner (also known as Jenner-by-the-Sea) is one of my favorite places in all of California. And yet so few people know it.
This tiny town of 100-odd people is home to some of the most beautiful landscapes and intriguing history in the state.
Right on the mouth of the Russian River where it empties into the Pacific Ocean, Jenner is pure magic: understated beauty everywhere you look.
The Best Things to Do in Jenner, CA
Take a walk down the gorgeous Jenner Beach.
Note: This post contains affiliate links, which earn me a small commission at no extra cost to you if you make a purchase using one of these links. Thank you for supporting this free content!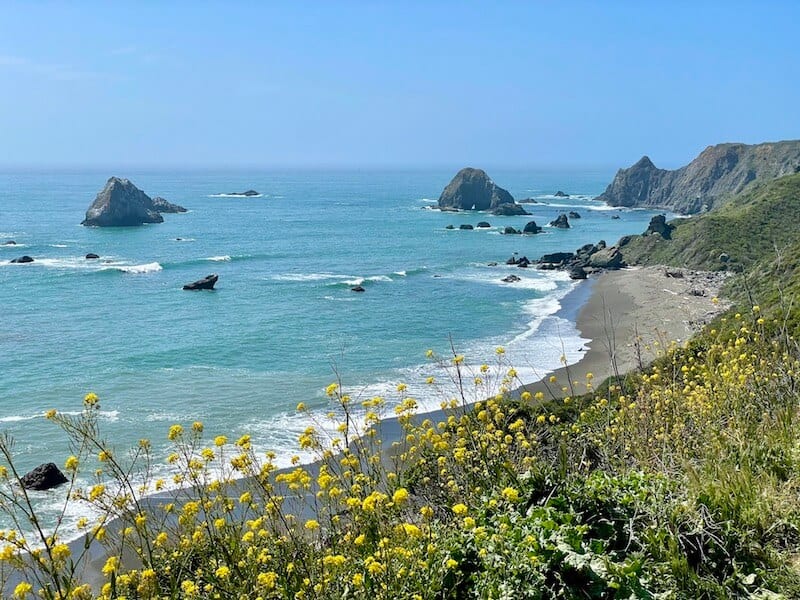 Jenner is home to several gorgeous sandy beaches with driftwood scattered on its shores.
Its beaches feature several rock formations that look would look more at home in the Pacific Northwest than in this sunny little California beach town.
The main beach, Jenner Beach, is accessible via town. Pull over at one of the pullouts located just after the River's End Inn & Restaurant, and make your way — carefully! — down to the beach via the steep trail.
Along the beach, you'll see lots of driftwood and rock formations out at sea. You can also walk to the mouth of the Russian River (Jenner Beach is located on the north side of it — Goat Rock Beach, mentioned later in this article, is located on the south side), and it's a great place for kids to play as there is no current on the river side.
Have a glass of wine and oysters on the patio at the River's End.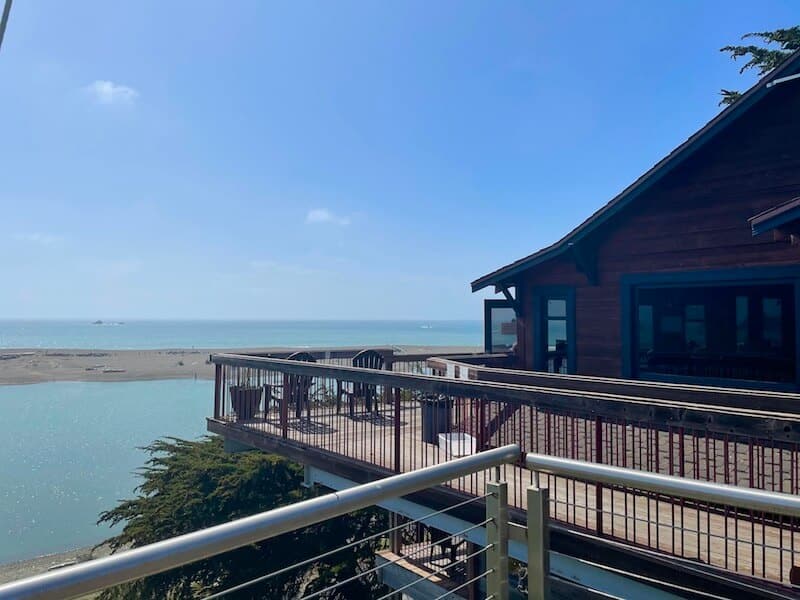 The River's End is a lovely restaurant with a scenic patio located right on, well, the river's end! You get an incredible view of both the Russian River and the Pacific Ocean, all in one eyeful.
The River's End offers unpretentious fine dining with a focus on local seafood, meat, and produce. Try the Miyagi oysters with wasabi tobiko and lime-ginger mignonette — they're heavenly.
They also have an incredible selection of Sonoma County wines, naturally!
Or grab a cup of chowder at Cafe Aquatica.
For a more casual dining experience, grab an Adirondack chair at Café Aquatica and order the delicious clam chowder. Don't forget to get the croutons!
A bowl of delicious (organic and homemade) clam chowder is only $9 and it comes complete with the best views in town, and often some live music to boot!
Cafe Aquatica also has great coffee and they had some interesting looking sandwiches as well, including a Dungeness crab roll that I would bet is phenomenal. Next time!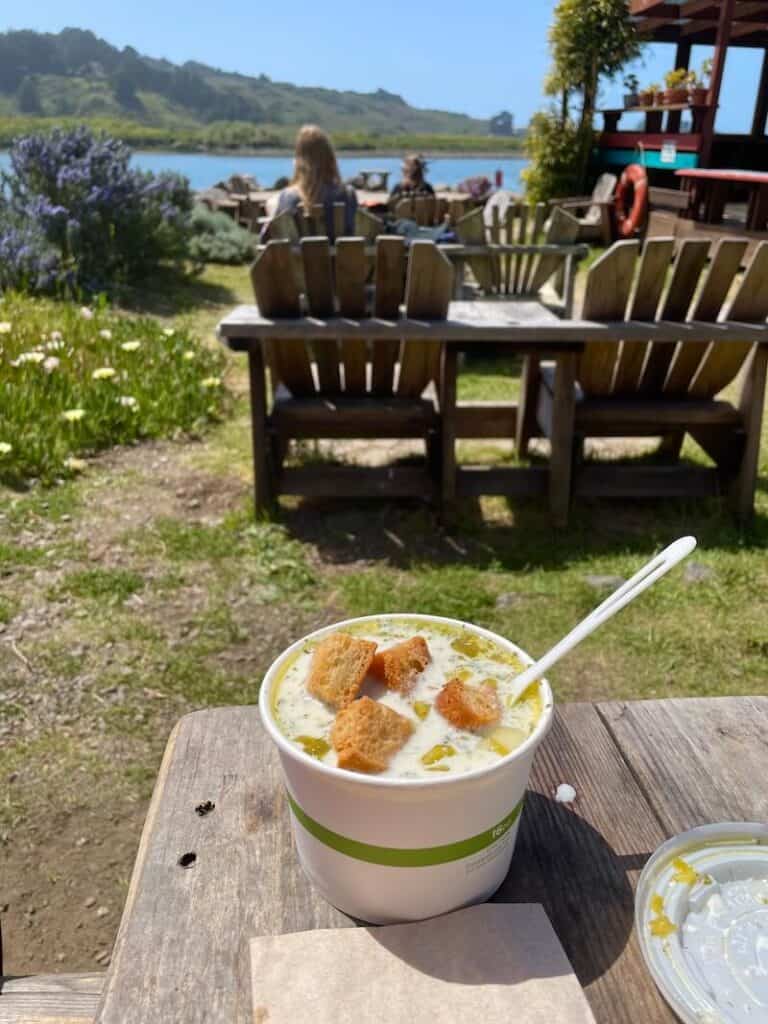 Take a hike in the Jenner Headlands Preserve.
The Jenner Headlands Preserve is a great place to take a hike in nature of any length you choose!
There are a variety of hikes available here, including the beautiful Sea to Sky Trail. This is a moderately-rated hike, with 4.4 miles out-and-back distance and 800 feet of elevation gain.
Note that several hikers have spotted mountain lions here, so do be very careful and read up on mountain lion trail safety. Unfortunately, mountain lions around here are quite opportunistic and brazen (my aunt lives nearby and has lost several goats to them, despite having guard dogs!).
Be sure to have any pet on a leash (it's required as per the signage anyway) as mountain lions will go for a pet in a heartbeat.
Other hikes include Pole Mountain (a tough 5-8 hour hike, rated difficult, 3,720 feet of elevation gain across 15 miles out and back) and the Raptor Ridge Loop (4.5 miles, 900 feet of elevation gain, moderate, lots of wildflowers).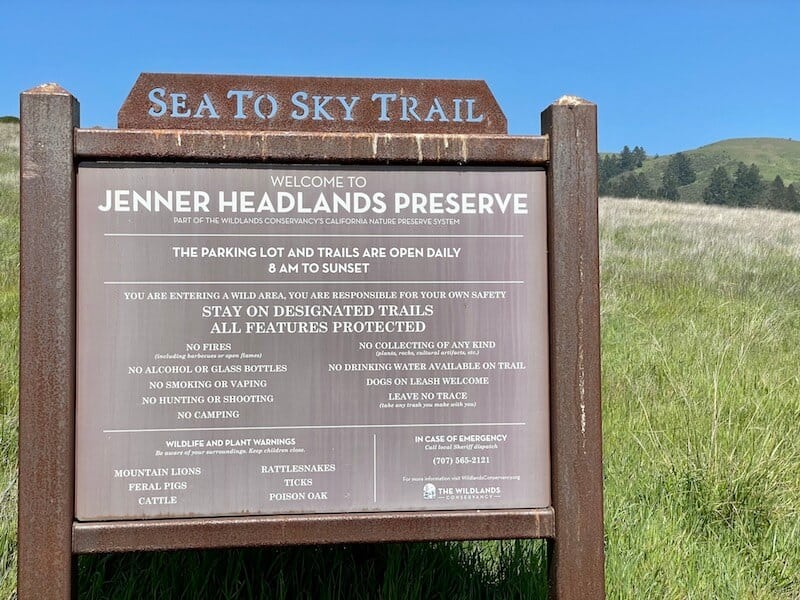 Check out the views on the Vista Trail.
North of the town of Jenner, before you reach Fort Ross State Park, you'll see a parking lot that leads up to the Vista Trail in Sonoma Coast State Park.
This is an easy 1-mile paved loop trail with incredible views of Jenner Beach, Goat Rock Beach — even all the way to Bodega Head down in Bodega Bay and even Point Reyes on a clear day! The day I went had some fog, as you can see.
There are several picnic tables set up along the loop, and you can also tack on a little more mileage trip on the unpaved trail towards a beautiful little hidden beach (not sure if it is accessible — I only hiked down halfway) and for better views of the rock formations on the coast.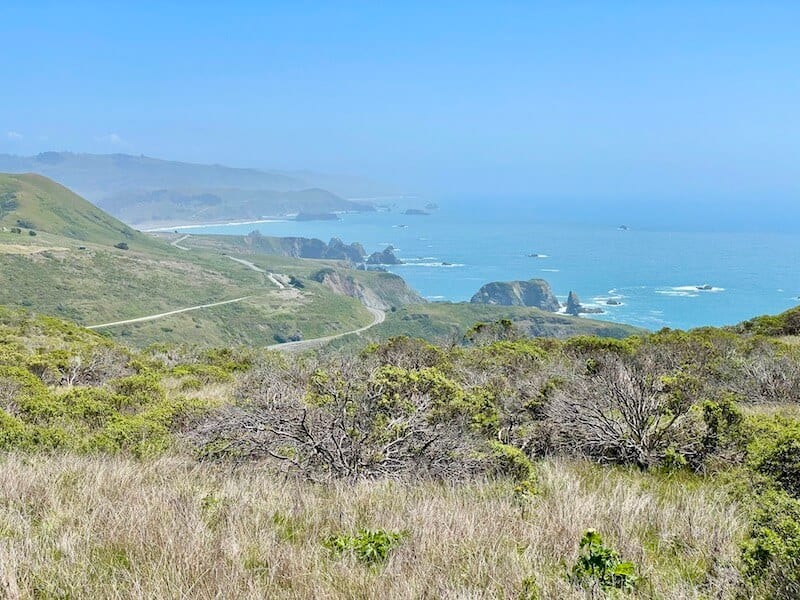 Visit a historic Russian fort.
Meanwhile, just up the coast, Jenner is home to Fort Ross State Park, which used to be an outpost for Russian fur traders (it was called the Russian River for a reason!).
The fort is unique for its Russian-styled architecture — there's nothing else like it in California.
Having lived in Sofia, Bulgaria, which is home to much Russian-inspired and Russian-built architecture, I can immediately see the influence of Russia in the wooden structure and in particular its roof and domes with the distinctive Orthodox crosses.
It's a remarkable piece of history in the middle of the beautiful Northern California coastline!
There's an $8 access fee to visit the State Park. It's open daily from 10 AM to 4:30 PM
Insider Tip: Afterwards, stop by Fort Ross Vineyard Tasting Room – located just 1 mile from the Pacific, this is the most coastal winery in Sonoma and the wines are crisp and delicious!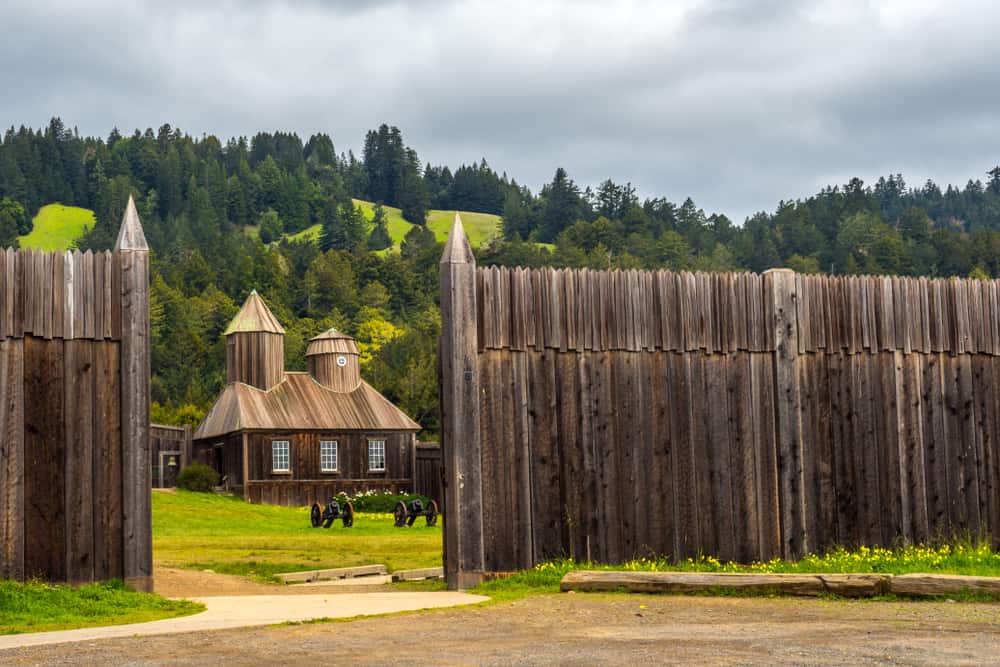 Admire the beauty (safely!) of Goat Rock Beach.
Before you leave Jenner, there's one more beautiful beach you have to visit: Goat Rock Beach, located on the south side of the end of the Russian River.
There are two parking lots, one for Blind Beach and one for Goat Rock Beach. Both are beautiful but Goat Rock is larger and has one portion located on the River estuary, which is a safer place for kids to splash around.
Do not let kids play in the Pacific waves! It's not recommended at all to approach the water on the Pacific side of Goat Rock Beach as it can have 'sneaker waves' — sadly, recently, these waves claimed the lives of a family of 3, including a father and two small children.
Practice wave awareness and water safety every time you are on the Pacific but especially at Goat Rock Beach as it's one of the more dangerous beaches in Sonoma County.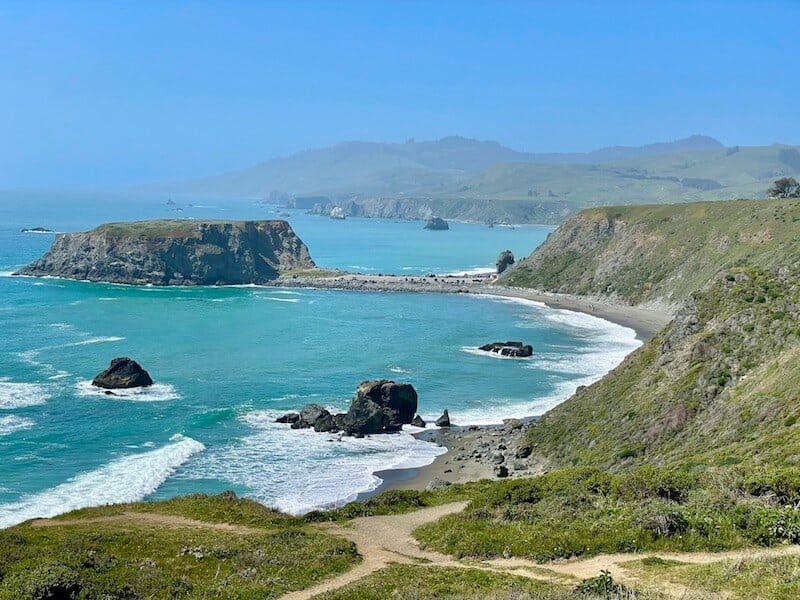 Enjoy a wine tasting at Tasting by the Sea.
Next to Cafe Aquatica is the location of Tasting by the Sea.
This cozy little wine bar has over 30 wines to try, made by 4 different winemakers, all sold by the glass ($10-15 per glass) or per taste ($3).
It's a great way to try different wines without needing to stop by multiple vineyards for tastings, and you can assemble a tasting flight of exactly the wines you want for a reasonable price!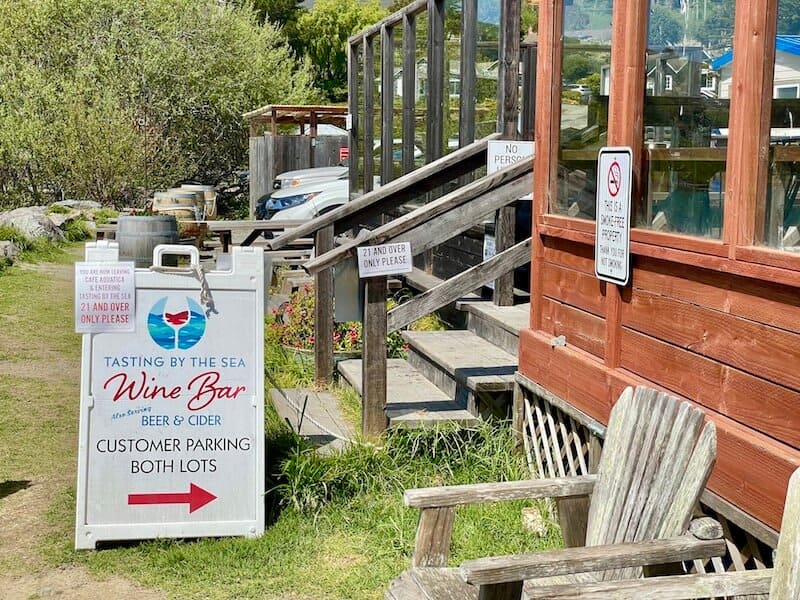 Go for a kayak on the river.
Kayaking on the Russian River is a classic Sonoma County must!
Watertreks EcoTours offers kayak rentals in Jenner near the Visitor Center (a short walk away from Cafe Aquatica and Tasting by the Sea).
The water at this part of the river is fairly peaceful and it's not a difficult place for first-time kayakers.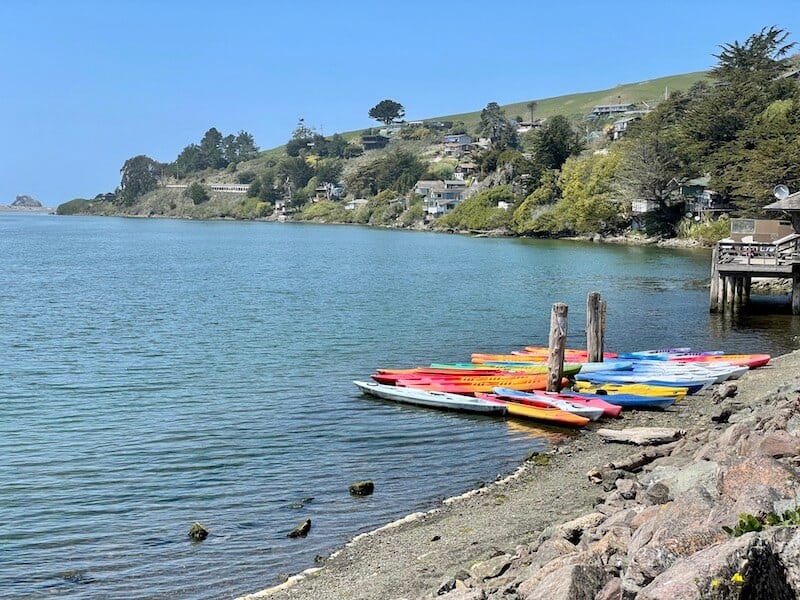 Where to Stay in Jenner
Jenner is a small town with not too many different accommodation options… but luckily, the main accommodations in town are simply stunning!
Enter The Jenner Inn & Cottages, a beautiful property with stunning rooms and even more beautiful scenery.
There are several uniquely themed rooms, each named for a local scenery or animal — the Fort Ross Room, the River Otter Room, the Baby Seal Room — nearly all with epic views overlooking the Russian River. Amenities include a free tasty continental breakfast, WiFi in the lobby (which is an architectural wonder in its own right!), and cozy rooms.
There are also three cottages to choose from just down the street from the main inn — the Rosewater, the Wild Rose, and the Waterfall Cottage, each with more privacy, a balcony overlooking the river, and some with a small kitchenette.
Room, suite, or cottage, you can't go wrong at the Jenner Inn!
Pin This Guide to Visiting Jenner, CA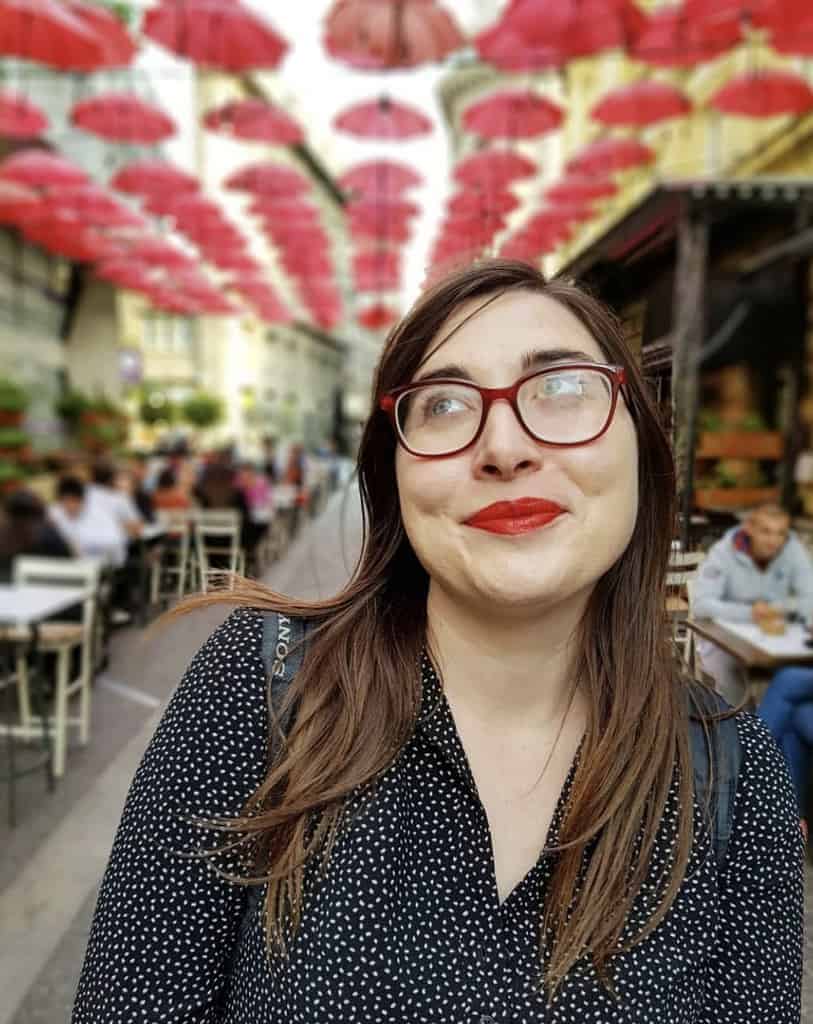 Allison Green is a travel blogger, writer, and podcaster who grew up in the Bay Area of California. She has spent time living in New York, Prague, and Sofia, but has returned to live in the East Bay. She has traveled to 60 countries before the age of 30 while running several digital travel publications. Her writing and podcast have been featured in Forbes, CBC Canada, National Geographic, the Huffington Post, and CNN Arabic, amongst others. She's obsessed with bouldering, houseplants, other people's pets, and anywhere she can see the ocean.