With so much to do and see in Los Angeles, it might seem impossible to get anything done with just one day in LA. Well, this itinerary will prove the opposite—there is a lot you can accomplish with 24 hours in Los Angeles if you plan correctly!
Your day in LA will start Downtown, then take you west to Santa Monica. You will experience the high life of lavish dining on a rooftop then dive deep into the ethnic enclave of Japantown a.k.a. LA's Little Tokyo. You will also stand before some of the city's most prominent historical landmarks and pieces of art.
And of course, there is no shortage of spectacular views and scrumptious food on this one-day LA itinerary!
Before you head out, mentally prepare yourself for the traffic (unfortunately, it's inevitable in LA) and always map out your driving route ahead of time using a GPS navigation app. Parking can be a challenge in LA, so this itinerary can be completed by using both public transportation and rideshares like Uber and Lyft.
Are you ready for one jam-packed and exciting day in LA? Let's go!
One Day in LA Itinerary
Have breakfast on a rooftop and enjoy the views.
It's the morning on a clear and warm day in downtown LA and the towering skyscrapers are gleaming beautifully beneath the sunlight. At elevated heights, the clamor of the bustling city streets stories beneath you are diminished to a comforting white noise.
Rooftops are quintessential to LA's culture, and starting your day in a relaxed ambiance with panoramic skyline views will ease you into the jam-packed day ahead.
Option 1: Dine at Perch on the swanky 15th floor of Pershing Square in downtown LA and indulge in their French-inspired brunch dishes like the Crab Benedict or Steak Frites made with the freshest ingredients.
Brunch is available only on Saturdays and Sundays from 10 AM – 4 PM, and it is highly recommended you make a reservation to secure a table, as it is a popular restaurant.
Address: 448 S. Hill Street, Los Angeles, CA 90013
Option 2: The NoMad Los Angeles hotel has a stunning rooftop in downtown LA with a pool (reserved for hotel guests only), café, and cocktail bar. The luxurious decor of the rooftop resembles a Mediterranean villa—you'll feel like you are part of an exclusive club.
The rooftop is scheduled to reopen on May 31, 2021, so be sure to check their website for updates and for more information on the rooftop dining menu.
Address: 649 S Olive St, Los Angeles, CA 90014
Tour the hotspots in the heart of downtown
When you're in the heart of downtown LA, you can't miss these places: The Last Bookstore, The Bradbury Building, Grand Central Market, and Angels Flight Railway.
The Last Bookstore is not your ordinary bookstore. There is a tunnel of books, whimsical vault rooms, and extremely rare collectibles on display.
At 22,000 square feet, The Last Bookstore includes a record store, comic bookstore, a yarn shop, and art studios. Even if you're not planning to buy anything, it's a unique place to stop by and look around.
Address: 453 S Spring St, Los Angeles, CA 90013
Note: This post contains affiliate links, which earn me a small commission at no extra cost to you if you make a purchase using one of these links. Thank you for supporting this free content!
Two blocks north of The Last Bookstore is the iconic Bradbury Building—the oldest commercial building left in the city. Built in 1893, the Bradbury Building continues to impress visitors to this day.
Nearly fifty feet above ground is the glass atrium, which welcomes sunlight to illuminate the stunning features of the building's interior: the marble stairs, elaborate iron railings, and open-cage elevators.
It's free to visit, and you can expect to spend no more than five to ten minutes here.
Note: You can only walk through the lobby area and up to the first stair landing for viewing, otherwise, you can book a Saturday morning walking tour through the Los Angeles Conservancy for $15 if you wish to tour more of the building.
Address: 304 S Broadway, Los Angeles, CA 90013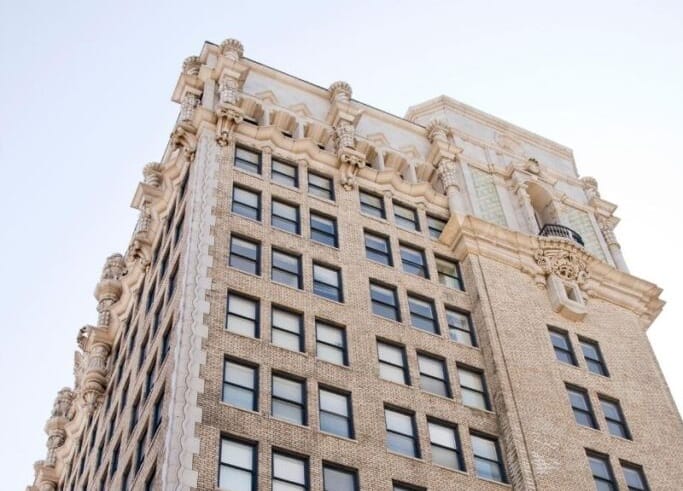 Head across the street from the Bradbury Building to the Grand Central Market and eat your way through the multitude of vendors serving phenomenal drinks and food.
You can find a wide array of cuisines from Chinese, Japanese, Filipino, Thai, German, Mexican, Italian, and American. Check out the complete list of vendors here.
Address: 317 S Broadway, Los Angeles, CA 90013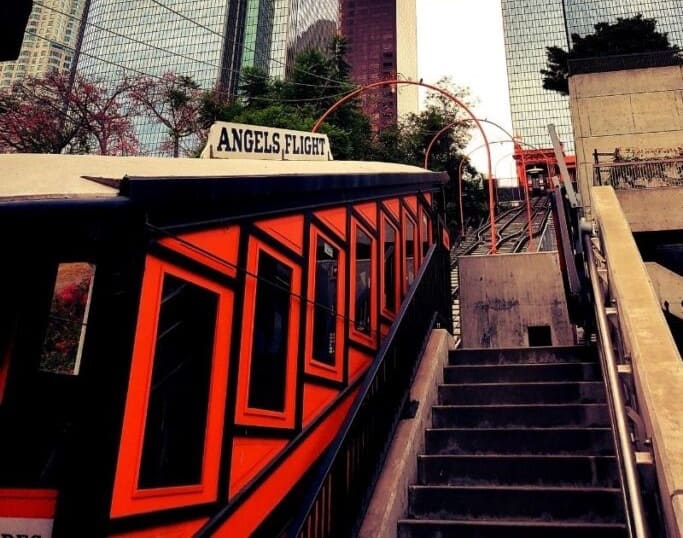 Remember this scene pictured above in the movie La La Land? That's on the Angels Flight Railway—the world's shortest railway that takes you up a 298-foot incline.
Since its opening in 1901, it has provided over 100 million rides. It's only in LA that you can have this experience, and plus, the ride is just $1.00 each way.
Address: 350 S Grand Ave, Los Angeles, CA 90071
Explore the historic and cultural district of Little Tokyo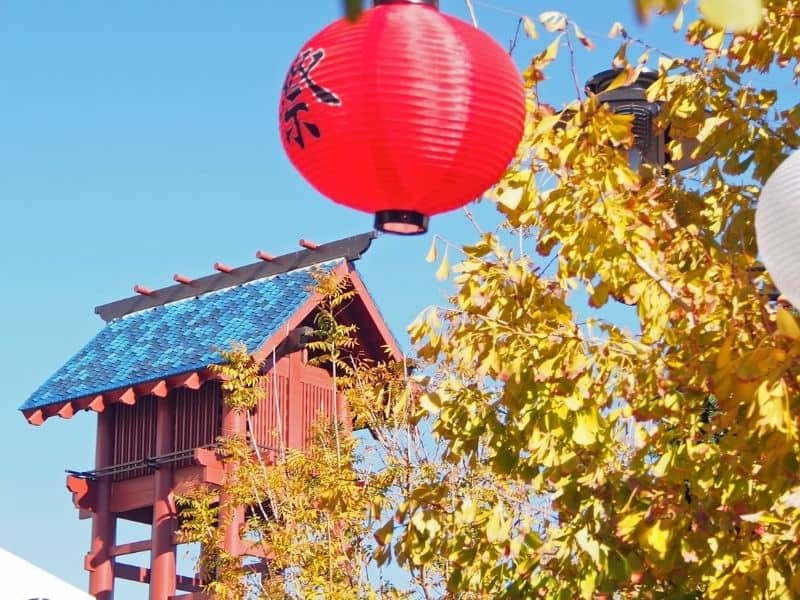 Little Tokyo is one of only three official Japantowns in the US and has been through several major events in history. It was founded in 1884 and has survived the Great Depression, World War II, the economic downturn of 1990-92, and the financial crisis of 2008, not to mention the toll Covid has taken on the restaurant industry and the AAPI community.
Today, Little Tokyo still holds great historical and cultural significance as it is filled with Japanese restaurants, shops, museums, public art pieces, community events, and gardens.
Stop by Fugetsu-Do Bakery Shop to buy an assortment of sweet mochi and manju. This family-owned confectionary shop has been open since 1903. Mochi is a soft and chewy Japanese confection traditionally made from glutinous rice. Manju is a steamed or baked bun traditionally made with wheat flour.
Both mochi and manju are served in a variety of fun colors, patterns, shapes, and flavors. At Fugetsu-Do Bakery Shop, they serve their mochi with sweet fillings like red or white bean paste, chocolate ganache, and peanut butter. They're a special treat to take with you on the go or to give your family and friends.
Afterwards, head across the street to the Japanese Village Plaza and take your time exploring the number of unique Japanese stores. These places are worth checking out in this plaza:
Take in the unobstructed, sweeping views of LA
The sprawling city of LA can be overwhelming. One way to take in the full expanse of the city is by visiting one of many vantage points.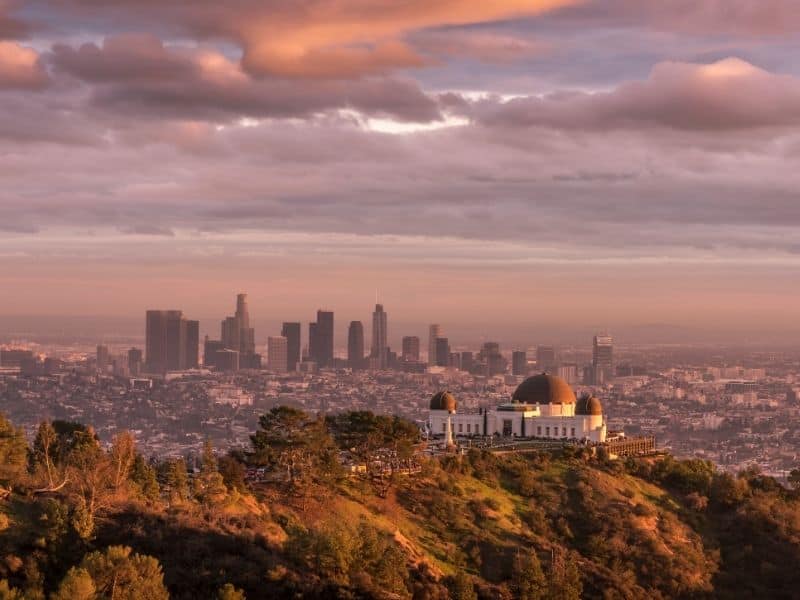 Option 1: Head northwest from downtown to the Griffith Observatory where you can see both the famous Hollywood Sign and panoramic views of downtown, Hollywood, and even as far west to the Pacific Ocean on a clear day.
Note: The Observatory is currently closed, but the park grounds are open for walking around and sightseeing. Check their website for updates on the hours of operation.
Address: 2800 E Observatory Rd, Los Angeles, CA 90027
Option 2: Take the 21-mile drive through the scenic Mulholland Drive where you can cruise the ridgeline of the Santa Monica Mountains and see the breathtaking views of downtown and Hollywood.
Note: The route is mostly two lanes, and the roads are windy, so if you're not a fan of windy and narrow roads, go to the Griffith Observatory instead.
Address: The route is mapped out here.
Grab an afternoon pick-me-up
If you've taken most of morning and afternoon to get through this itinerary, then it's the perfect time to grab something quick to fuel up before you take on the rest of the day.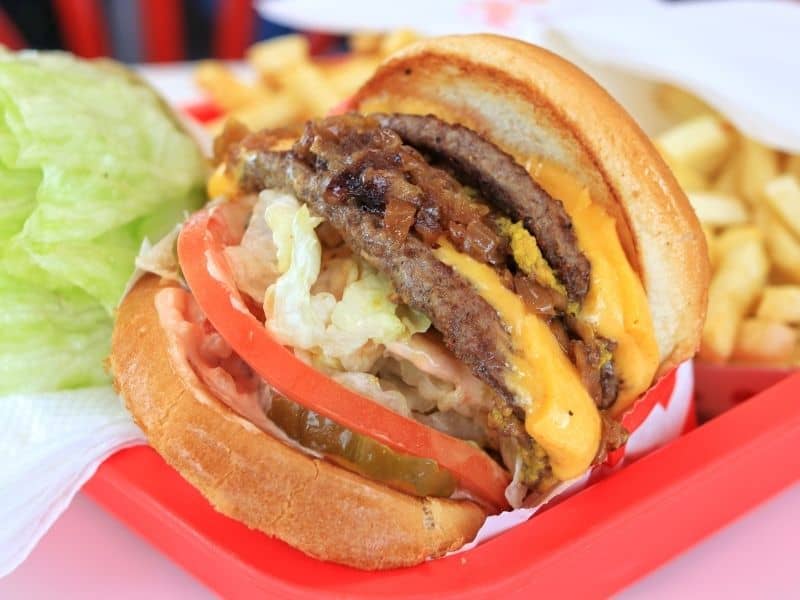 Food:
Coffee:
Eat your way through The Original Farmers Market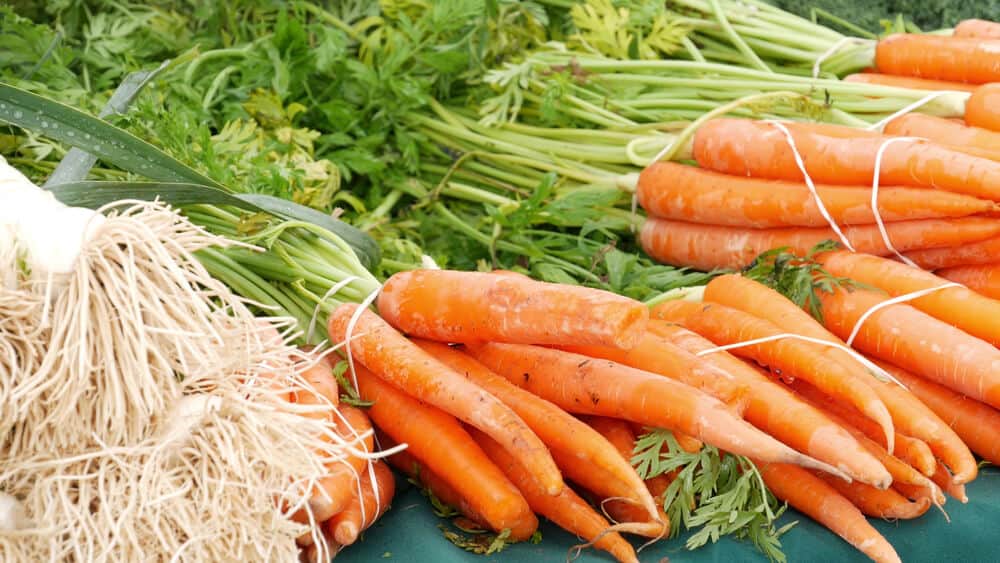 If you have more time left in the day, skip the afternoon pick-me-up and head straight to The Original Farmers Market.
Besides the array of farm-fresh and gourmet produce available here, The Original Farmers Market is where you'll have access to more than a hundred of vendors offering both ready-to-eat and specialty foods of various cuisines. It's the foodie paradise of LA!
After you've finished eating, walk a few minutes over to The Grove to explore this upscale shopping mall. Even if you're not planning to shop, it's a gorgeous outdoor mall to walk around in.
The mall features a beautiful water fountain show accompanied by jolly, old-timey tunes and a double-decker trolley that you can ride for free to tour the entire property.
Address: 6333 W 3rd St, Los Angeles, CA 90036
Snap a photo at the Urban Light display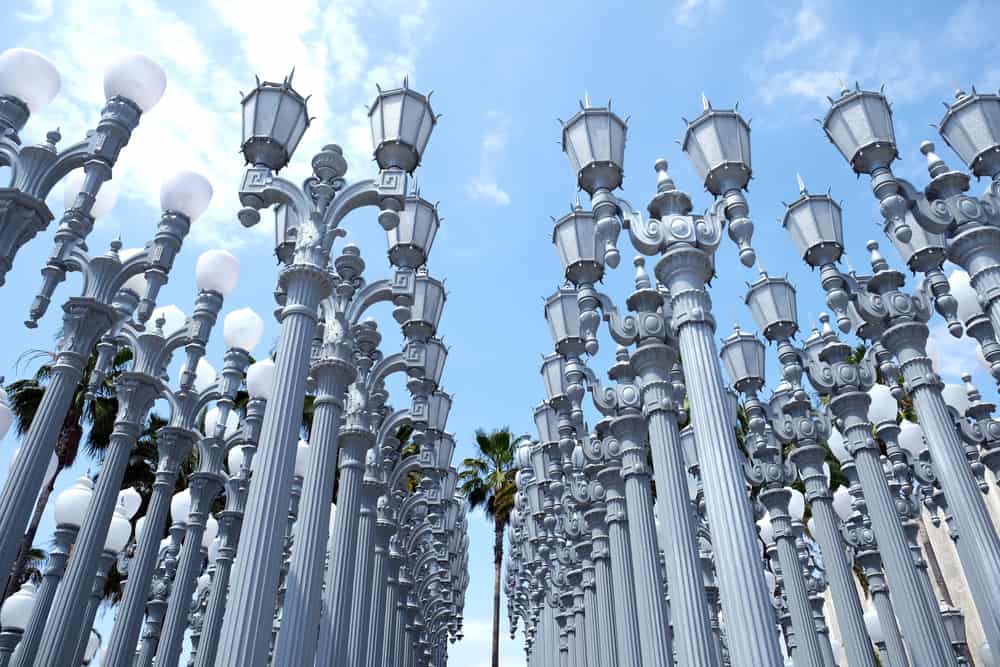 Urban Light is an impressive outdoor art display that has been a part of LA since 2008. This fascinating outdoor exhibit is made of 202 antique streetlamps that were collected by the late artist Chris Burden.
These lamps date back to the 1920s and 1930s and were found all throughout Southern California. The exhibit is free to view and open 24/7, so stop by, enjoy the view, and capture some great shots!
Address: 5905 Wilshire Blvd, Los Angeles, CA 90036
Wander through the Venice Canals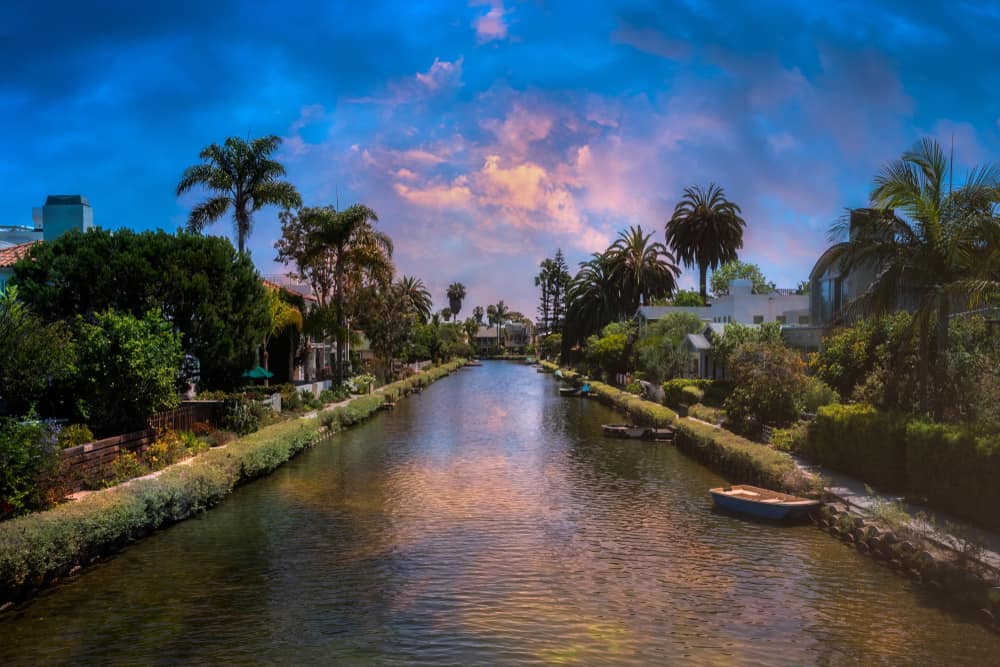 If you've arrived at the Venice Canals just before the sun is starting to set, then you've made it just in time.
This suburb is known for its manmade canals that were built to replicate the appearance and atmosphere of Venice, Italy.
The neighborhood is quiet and lined with sidewalks and arch bridges that allow you to enjoy a peaceful stroll while soaking in the picture-perfect views.
Address: 2138-2152 Dell Ave, Venice, CA 90291
Walk down the Santa Monica Pier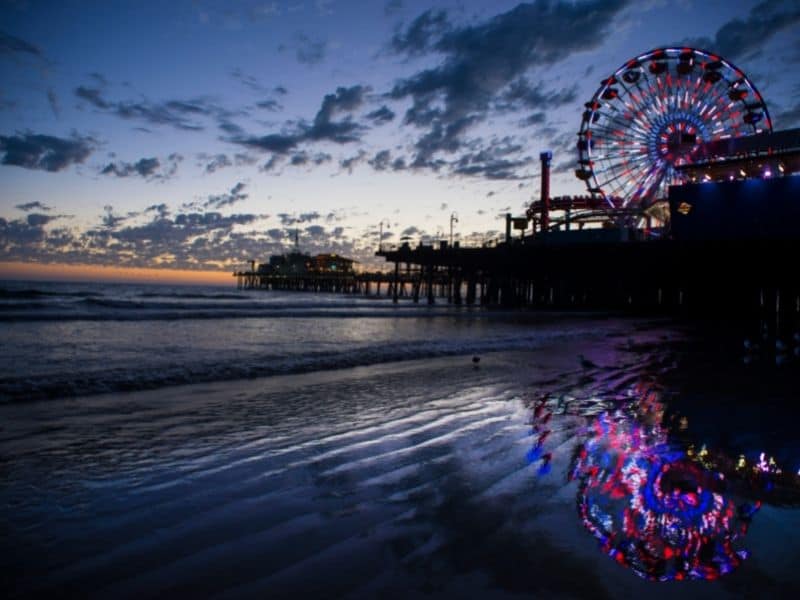 As the day turns dark, the Santa Monica Pier is alive to light up the night. With shops, restaurants, and the Pacific Park amusement park, there's much to do and see.
The exuberance of the crowd is contagious, and with the sandy shore and ocean breeze all around you, you'll find it hard to leave such a beautiful setting.
Address: 200 Santa Monica Pier, Santa Monica, CA 90401
Finish the day with a delicious, memorable dinner
This itinerary would be incomplete without a final meal to wrap up the day. With tons of incredible restaurants in Santa Monica, it's hard to pick one!
These are the top-rated restaurants in the area that are worth dining at:
BOUTIQUE & CENTRAL | Palihotel Culver City
For a conveniently located boutique hotel, I suggest staying at the beautiful Palihotel Culver City.
It's located just about halfway between west LA and downtown LA, so it's the perfect middle ground for this weekend in LA itinerary — never too far from anywhere on this list!
The hotel itself is beautiful, with bold color and vintage details that give it major Wes Anderson vibes.
The rooms themselves are chic and cozy, offering you plenty of space and a pleasant aesthetic at a great price.
HOLLYWOOD STYLE | The Kimpton Everly
I love the Kimpton's brand of hotels — beautiful but reasonably priced compared to many luxury offerings.
The Kimpton Everly has all that you'd want to 'gram the perfect stay in Los Angeles and more — we're talking a year-round rooftop outdoor pool and a rooftop terrace with views of the Hollywood Hills and sign.
Rooms are spacious and cozy with modern amenities and luxe toiletries, plus things like cozy bathrobes.
There's also a bar and restaurant on site in case you're exhausted after a day of sightseeing and just want to stay close to home.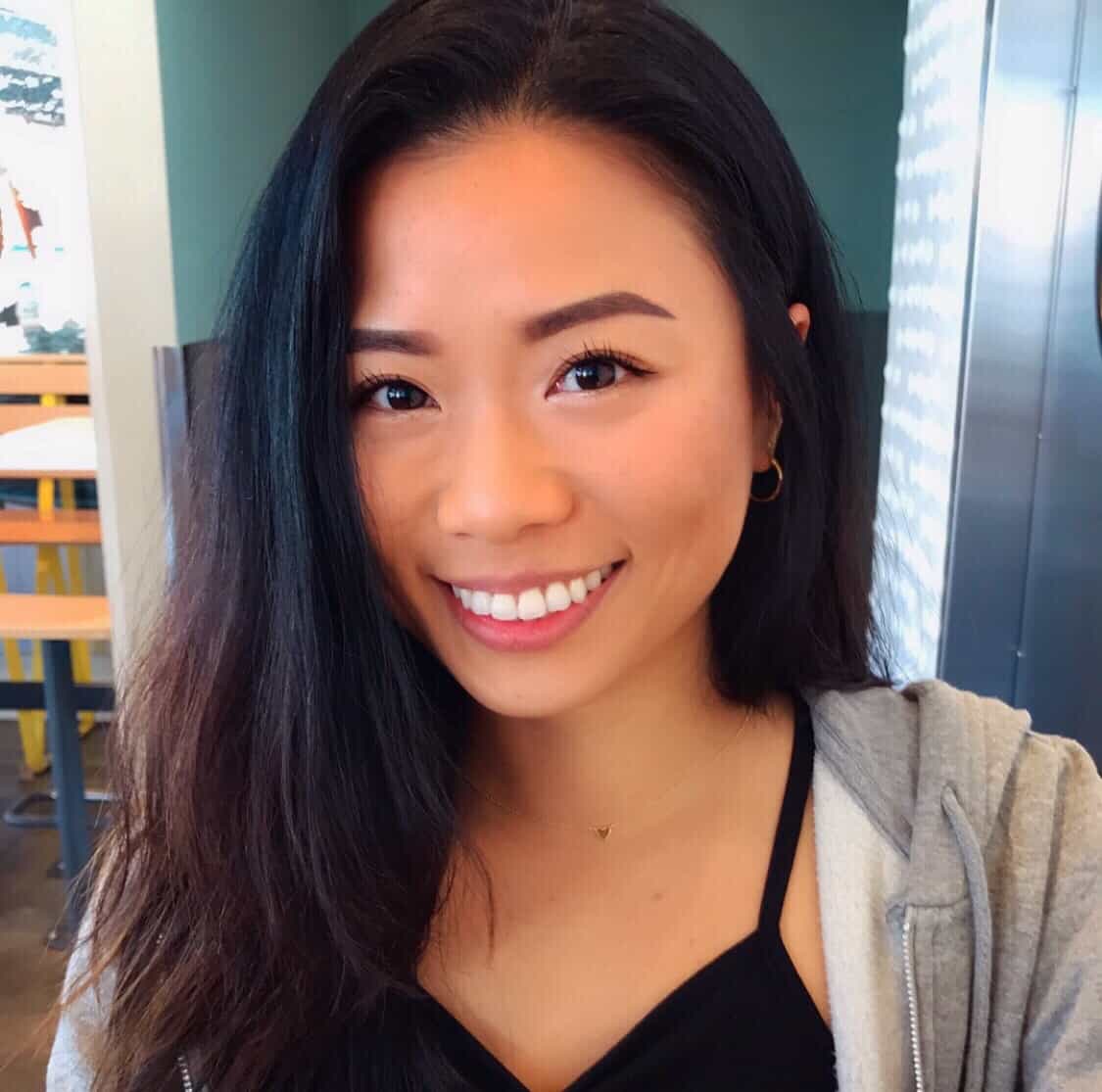 Lianne quit her 9-5 job in 2018 and moved to the bustling city of LA for a change of pace. Having lived in a quiet, secluded part of the East Coast most of her life, her life on the West Coast has since pushed her outside her comfort zone and inspired her to always take "the road less traveled." Travel has played a key role in her personal development, and she believes everyone can reap the extraordinary benefits of exploring life beyond borders.