The Christmas season is one of the best parts of the year in any location, and Sacramento is no exception!
There are all kinds of unique seasonal experiences during Christmas that you can find at no other time of year.
Celebrating Christmas in Sacramento can be very fun — in fact, there are so many great Christmas activities in Sacramento going on that it can be hard to fit them all into your schedule!
If you are in the Sacramento area to visit family or go on a day trip, or if you live in the Sacramento area, you should not miss out on all the fun this Christmas!
There are lots of great Christmassy activities to enjoy with friends and family — or you can even head out on these adventures alone for some peaceful Christmas cheer!
Fun Activities for Christmas in Sacramento
Check out the majestic Theatre of Lights.
This is an event that is offered through December 31 and Old Sacramento is decked out in lights, festive décor, and even wintry scenes like falling snowflakes!
The projections and décor include familiar characters like Goofy and Pluto so it's a perfect place to take kids to celebrate Christmas in Sacramento. You can even expect visits from Jack Frost and Saint Nick while you visit!
Old Sacramento is a gorgeous haven for Christmas tidings and cheer during December.
You can expect to find all of this and more when you drop into the older, historic part of the town, all up and down along the Old Sacramento Waterfront.
Don't miss a ride on the Waterfront Wheel to see it all from above!
2021 Dates: TBA, but most likely the day after Thanksgiving until December 31
More Information: Go Downtown Sac
Celebrate the 12 Days of Midtown.
This event runs from the first through the twelfth day of December each year in Midtown. There are all sorts of events and special activities each day to showcase the Christmas season!
You can enjoy shopping, shows, food, and drink on each day of this event — each will have something a little different!
The shows are put on by local theatre and dance groups and there are holiday lighting events spread throughout the 12 days as well.
This is a really fun event to attend and you can try to aim for all of the days if you're a Christmas fanatic, or just attend one!
Enjoy carolers, holiday treats, and holiday shopping in a location that is known for its holiday cheer in Sacramento.
2021 Dates: December 1-12
More Details: 12 Days of Midtown
Play a virtual reality Christmas-themed escape room.
Christmas is under attack — not because Fox News said so, but because Santa has gotten trapped in a blizzard!
You can help save Christmas by rescuing Santa and making sure that everything is in order at the North Pole. The VR game Help Santa Find his Way Home is a creative twist on the escape room experience!
The experience is tailored for children aged 1-6, so it's not really for anyone but the most Christmas-obsessed adults (or parents who want to help their kids.)
Regardless, kids will love this really clever game and the storyline will make them feel connected to the spirit of Christmas!
More Details: Last year's event can be found on Eventbrite here; check the Zion Virtual Reality website for 2021's event!
Watch a tree lighting ceremony on the Waterfront.
It's still a little uncertain what the 2021 Christmas experience is going to be like with the ongoing pandemic, but it doesn't hurt to dream!
There is a tree lighting ceremony at the Sacramento Waterfront each year, which typically you can visit in person — but there might also be a virtual option this year, as there was in 2020!
At home or in person, you can trust that you will feel moved by the experience of seeing this huge tree get lit up with all the gorgeous twinkling lights! The reflection of the tree in the water will add to this experience.
If you want to attend virtually, you can curl up on your couch with your kids or your friends and family and watch in the comfort of your own home before the fireplace.
For those who are in person, you can attend the tree lighting and then enjoy the stores and restaurants by the waterfront before you head home.
More Details: Go Downtown Sac website here
Check out a Christmas play.
Every year, the City Theatre group (part of Sacramento City College) puts on delightful holiday shows each year. It's recommended to get tickets well in advance, as this is a Sacramento Christmas favorite!
Every season is a new show and you will find that you can see all the classics here like a Christmas Carol, the Nutcracker, and more.
Seeing Christmas theatre productions is often a staple for many people's holiday celebrations — and this way, you don't have to go all the way into San Francisco for their plays and ballets!
This is an affordable location that puts on great productions for a great price, all in Sacramento!
Website: City Theatre at Sacramento City College
2021 Dates: Productions and play dates TBA
Bring the family to Fairytale Town.
Fairytale town is a really fun venue full of familiar fairytale friends and stories — at Christmas, they make sure that Santa is around to see the kids!
Your kids can enjoy lots of really fun adventures and special events here during the holiday season, as well as all the usual fun things that are always available at this fun park — including friendly goats!
This is a great and enjoyable experience that you can have fun with at any time of year, but the Christmas season is one of the best times to visit this delightful park.
Your kids will love all the things that they can do from playing in Sherwood Forest, climbing Jack's Beanstalk, and also seeing Santa, of course!
More Details: Fairytale Town
Watch the fantastic fireworks.
Every year on New Year's Eve, Sacramento hosts an amazing fireworks show.
While not a Christmas event per se, everyone feels like New Years is rolled into the holiday season, so I'm counting it here!
This celebration is open to all and it includes live music, dinner specials at local restaurants before the show, as well as food and drink vendors near the site of the show.
The show is located near Old Sacramento, and you can come early to enjoy the area and then settle in with a drink or a coffee to watch the action that takes place after dark.
This is an event that is fun for all ages and you will love ending the holiday season with this exciting event!
2021 Dates: December 31
Website: New Year's Eve Sky Spectacular
Take a historic walking tour.
Sacramento is home to this amazing walking event that takes place for 3 days during the holiday season each year!
Walk through historic homes that are decorated with beautiful seasonal flair and gorgeous lights and feel transported to another world.
Enjoy the ambiance of yesteryear and get into the Christmas season with this fun and engaging event!
The neighborhood that hosts this event is the Fab Forties neighborhood, and it is near to lots of great dining and other activities that you will love.
2021 Dates: TBA
Website: Sacred Heart Holiday Home Tour
Celebrate with some good old-fashioned Irish craic.
'Craic' is Irish for 'good time' and that's what you're sure to have at this Christmas event in Sacramento!
This awesome theatre presentation celebrates the history of Christmas in the B Street Theatre in Sacramento.
The show includes songs, dance, and stories and shares traditional Irish Christmas with the audience.
You can get reasonably priced tickets to this event and you will love the holiday cheer and cozy feelings it brings to life.
Kids will love this show and adults will enjoy the memories it evokes. This is a feel-good experience that everyone in your family will love having attended.
2021 Dates: December 22
Website: Irish Christmas in America
Enjoy a Santa parade.
This is a tradition in the local area and this large parade includes horses, antique vehicles, youth groups, and clowns, and of course Santa!
Enjoy a fire engine, displays of people walking in costume, and lots of marching band fun.
Admission is free to this event and your family will love that they can see such a big event as it wanders through town.
The parade has been held for years in this area and you will love the charm of the event as well as the sense of fun that it imbues.
2021 Dates: TBA
Website: Sacramento Santa Parade
Fun Christmas Activities near Sacramento
Go ice skating in Folsom.
This spacious, pretty ice rink opens up in mid-November, meaning that you can enjoy this fun activity as soon as you start thinking of the holiday season!
They offer themed nights with specific music, and the entry fees and skate rental prices are reasonable: $15 per 90-minute session (timed entries due to Covid-19 precautions), and that price includes skates.
You will have lots of fun enjoying this piece of Christmas holiday cheer — and the price is so nice, you can come back as many times as you want before the holiday season is over!
The rink is safe for kids as well as adults and beginners — you will not have to worry about hotshot skaters running into you or making you feel bad about having fun.
More Details: Outdoor Ice Skating in Folsom
2021 Dates: Mid-November 2021 (exact date not given) through December
Drive Time from Sacramento: 30 minutes
Go for a driving light tour of Ranch Cordova.
This Christmas light show that you can drive through is located in Rancho Cordova — it's a great way to experience a socially distant Christmas in Sacramento!
There are 200 lighted silhouettes in this display and 3 dozen of them are part of organized vignettes that tell a story.
There is also a tree lighting event that can be attended near the light show if you want to experience both of these activities.
Kids will love being able to roll down the windows and enjoy the Christmas music as well as the bright and colorful lights!
This is a really nice activity to do if it is cold or wet — or you just want to see the lights from a safe distance, without crowds — and you really just want to go to an event that offers lots of fun in one location.
More Details: Driving Light Tour
2021 Dates: December 10 through December 19 from 5:30 PM nightly
Drive Time from Sacramento: 20 minutes
Celebrate Christmas like the Victorians in Grass Valley.
This is a delightful Christmas fair that is scheduled on set days on one of the main streets of Grass Valley.
Grass Valley is one of our favorite small towns in Northern California! This gorgeous mining city maintains its historic charm, which makes a Victorian-themed Christmas event all the more fitting.
Interact with costumed merchants selling their handmade wares, have a cup of spiced cider, or enjoy some roasted chestnuts.
It can be quite chilly at this altitude during this season! Grass Valley is located in the foothills of the Sierra Nevadas at nearly 2,500 feet — and in fact, it may be one of the places you can find snow in California!
Make sure to bring a jacket, some snug and cozy boots, and your favorite mittens to keep warm and look cute and Christmassy in all your Christmas photos!
You will love the sparkly Christmas lights, the convivial fair atmosphere, and the fun shopping experience in the streets of a town that feels like it has been frozen in time!
This is one of the most fun and special experiences that you can enjoy celebrating Christmas in the Sacramento area at this time of year and it should not be missed.
More Details: Cornish Christmas; Downtown Grass Valley
2021 Dates: TBA
Drive Time from Sacramento: 1 hour
Hit up a historical fair in Nevada City.
This is another street fair that is rather like Cornish Christmas!
Nevada City is another mining town, a bit larger than Grass Valley and full of quaint charm (it's one of my favorite historic cities in California!)
During the fair, you can take horse-drawn carriage rides, enjoy holiday decorations and lights, and watch costumed Victorian actors who add to the sense of historic charm. Bagpipers and parades are common during this time of the year!
There are many cute and comfortable bed and breakfasts that you can stay in in or near the town if you want to stay up late to see the events, rather than commuting back to Sacramento.
Trust me: you will love this beautiful little town and the historical Christmas experience that is offered here each year!
More Details: Nevada City Victorian Christmas
2021 Dates: Sundays and Wednesdays in December.
December 5, 12, & 19: from 1:30 PM to 6 PM
December 8 & 15: from 5 PM to 9 PM
Drive Time from Sacramento: 1 hour, 5 minutes
Enjoy the Roseville Christmas lights.
Head over to Roseville for this fun holiday treat and enjoy driving through the light displays that come complete with holiday music, bright colors, and memorable characters!
The light show is free and you can enjoy this event with all ages of family members and friends.
You will be near lots of other fun events when you head over to Roseville, so this charming light display that celebrates the holiday season can be the endpoint in a long day of fun if you want!
2021 Dates: TBA, but generally starting December 1
More Information: Here
Drive Time: 25 minutes
***
The holiday season is always very fun, and all of these events will only add to your enjoyment of the season. Sacramento is a great place to visit during the holiday season and there are so many fun things to do that you might not be able to fit in all of the things that you want to do.
Take your whole family to any of these events and make memories that will last a lifetime.
Note: This post contains affiliate links, which earn me a small commission at no extra cost to you if you make a purchase using one of these links. Thank you for supporting this free content!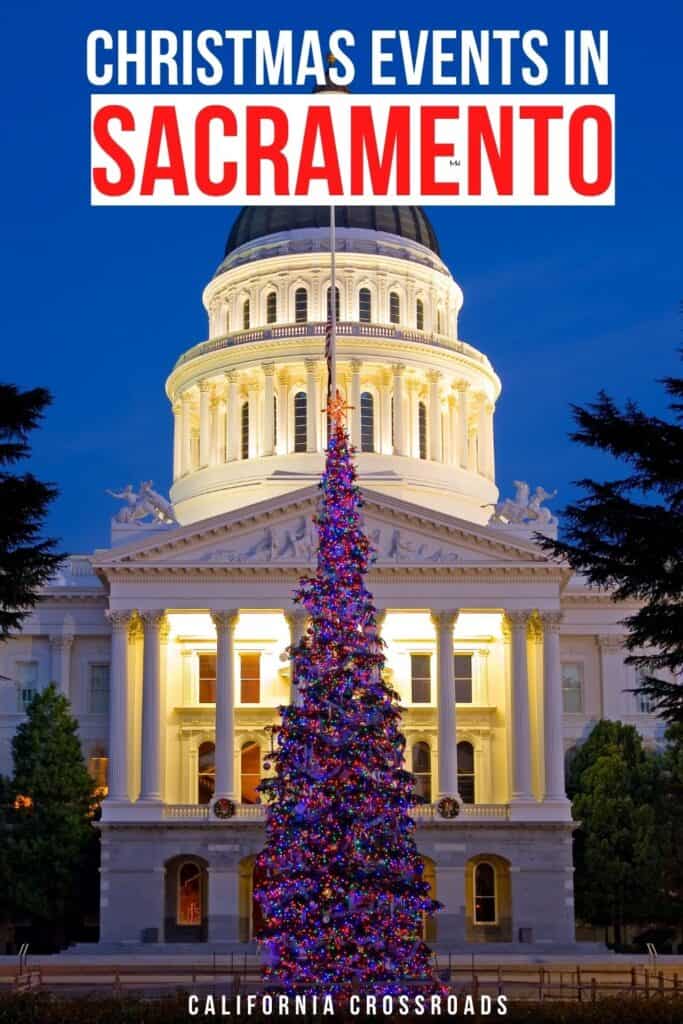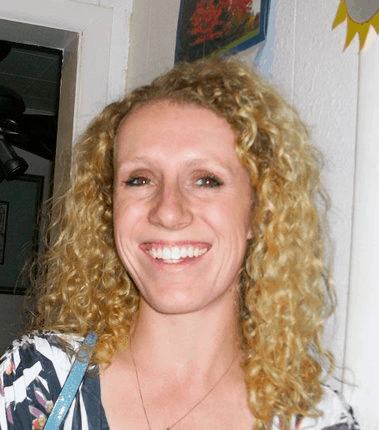 Brianna York has spent many years of her life traveling for work and pleasure, and grew up in Oregon in the gorgeous Pacific Northwest. She embraces each new place she visits and makes the most of seeing all the best that each city or place has to offer.  She is a published author and competes with her Arabian Show horses all over the United States. She embraces each day like a new adventure and is always ready for new experiences!