If you're planning a trip to San Francisco, you may be wondering what to buy in San Francisco for loved ones back home… or for yourself, to always remind you of those memories you made in the lovely City by the Bay.
So I've gathered this list of essential San Francisco souvenirs to help you pick the perfect San Francisco keepsake for your travelers or a wonderful gift from San Francisco for a friend.
Great San Francisco Souvenirs
Cable Car Memorabilia
Note: This post contains affiliate links, which earn me a small commission at no extra cost to you if you make a purchase using one of these links. Thank you for supporting this free content!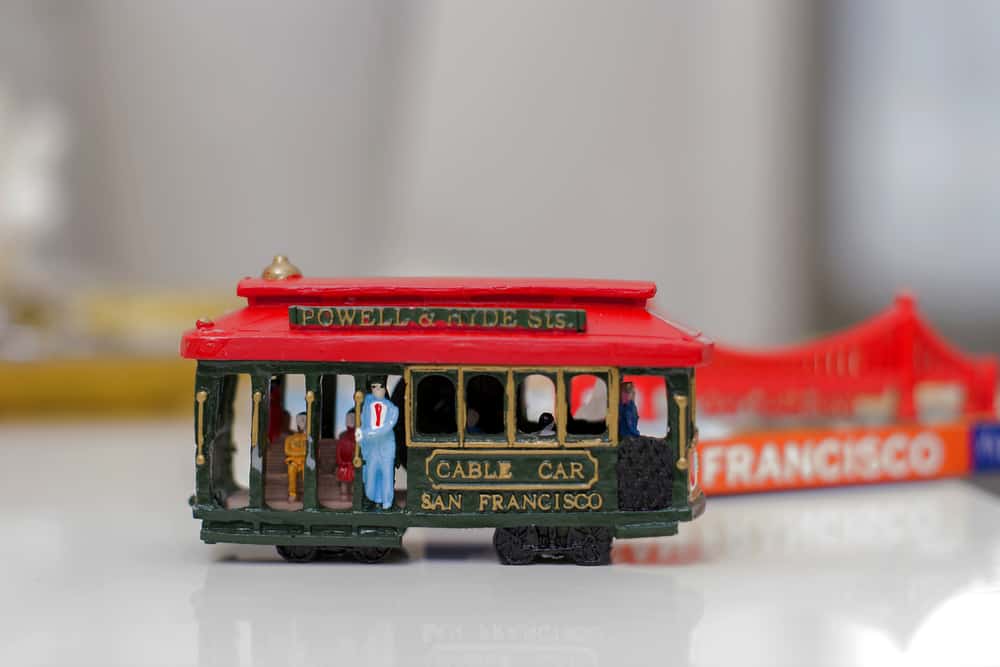 Think about San Francisco's urban landscape, and you'll likely think of the cable cars which bravely climb the city's many steep hills.
While the cable cars are a bit more a nostalgic city quirk than a popular form of mass transit these days, there's no denying that a classic cable car figurine makes the perfect San Francisco souvenir.
You'll find these in just about every major San Francisco gift shop!
See's Candies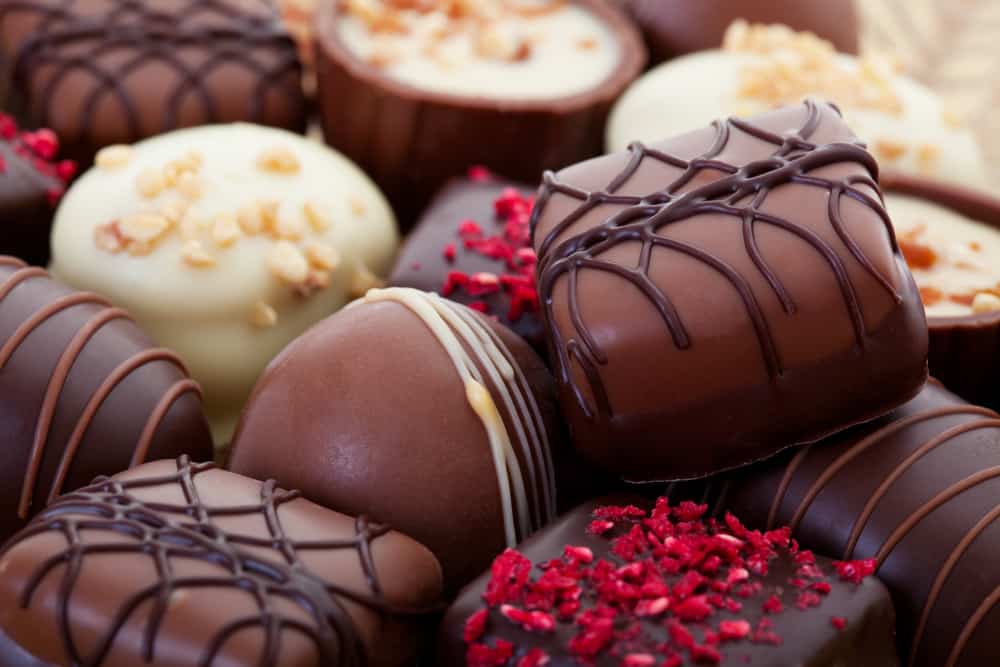 While your mind may immediately think of Ghirardelli Square when you think of San Francisco chocolate… as a native Californian, I am obliged to point you towards See's Candies!
See's is a California institution. It was founded in Los Angeles in 1921, but now, it's headquartered in South San Francisco. You'll find tons of See's Candies locations all over the Bay. The most convenient SF location is on 542 Market Street in the Flatiron Building.
Every Christmas, Californians find themselves practically drowning in boxes upon boxes of See's Candies (not that I ever complain). It's as California as it gets.
Pro tip: After sampling basically every See's Candies box known to man, the Nuts & Chews is where it's at. Skip the Soft Centers.
Golden Gate Trinkets
Skip the snowglobes (San Francisco never sees snow anyway!) and go for a simple, streamlined Golden Gate figurine for a pocket-sized San Francisco souvenir that you can buy a number of to pass out to friends back home.
It's simple, affordable, and will make sure no one feels left out when you pass out your San Francisco gifts. Grab these at any San Francisco gift shop.
Local Wines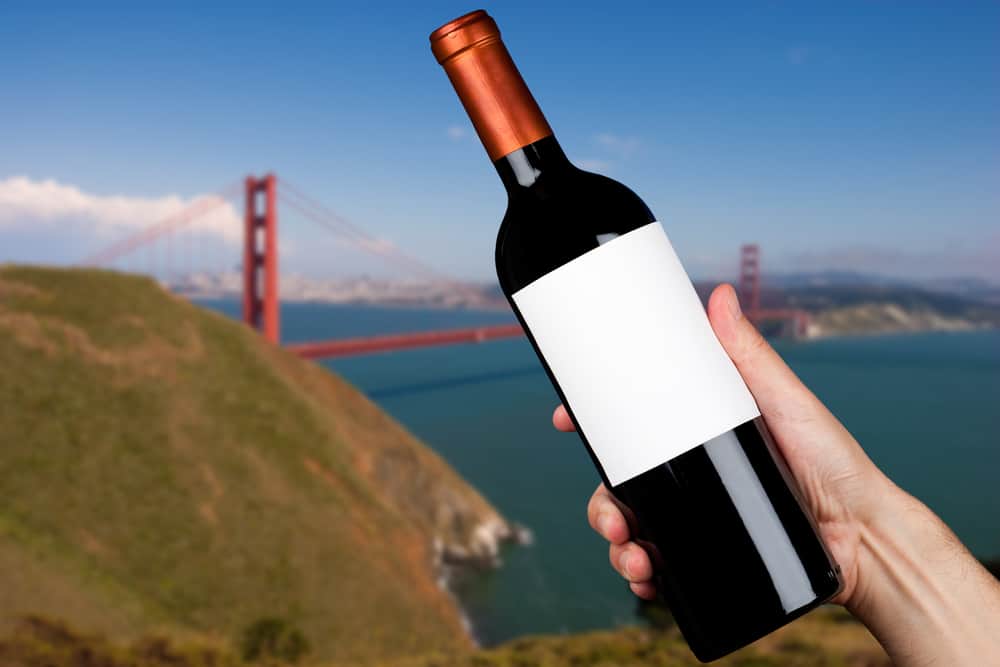 San Francisco is within about an hour's drive of three phenomenal wine countries: Napa, Sonoma, and Livermore… and thus, high-quality local wines are basically synonymous with the city.
For your oenophile friends back home, a bottle of California wine will be the most well-received San Francisco souvenir imaginable!
You can buy fantastic local wines at specialty wine shops all around the city. Ferry Plaza Wine Merchant and Napa Valley Winery Exchange are two great wine shops in downtown San Francisco selling local wines.
Local Craft Beer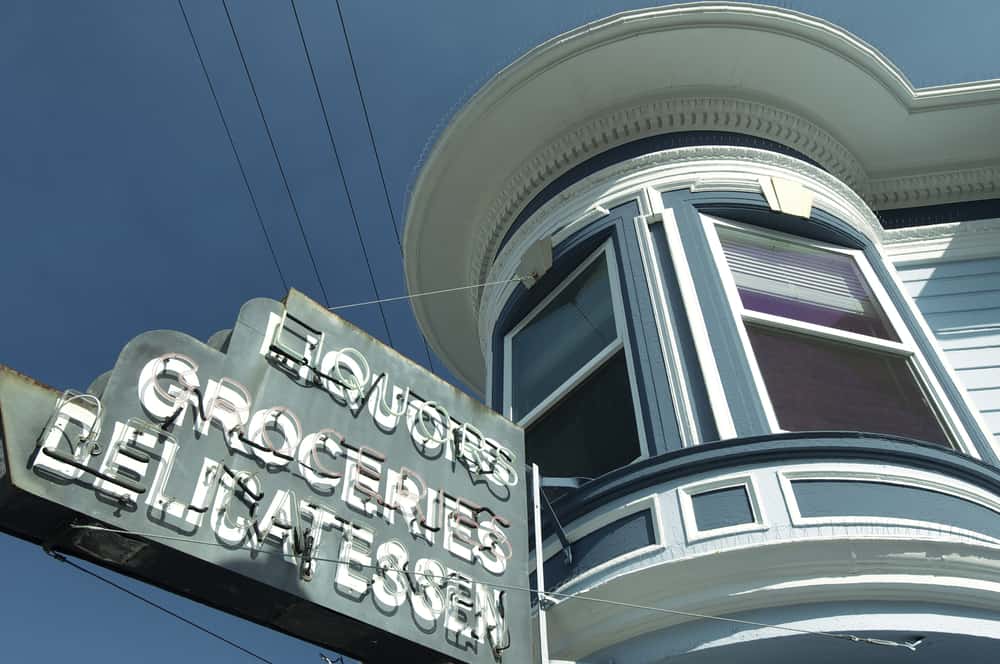 If your friends back home are more the beer-loving type, then be sure to pick up a six-pack of delicious local beers somewhere in the city!
California's craft beer scene is thriving, and nearly any liquor store or even grocery store will have a great selection of local craft beers.
A few California craft breweries I enjoy that are worth keeping an eye out for are: Russian River Brewing Company (try their Pliny the Elder beer if you can get your hands on it — it's elusive!), Anchor Steam, and Fort Point.
Wine-themed Memorabilia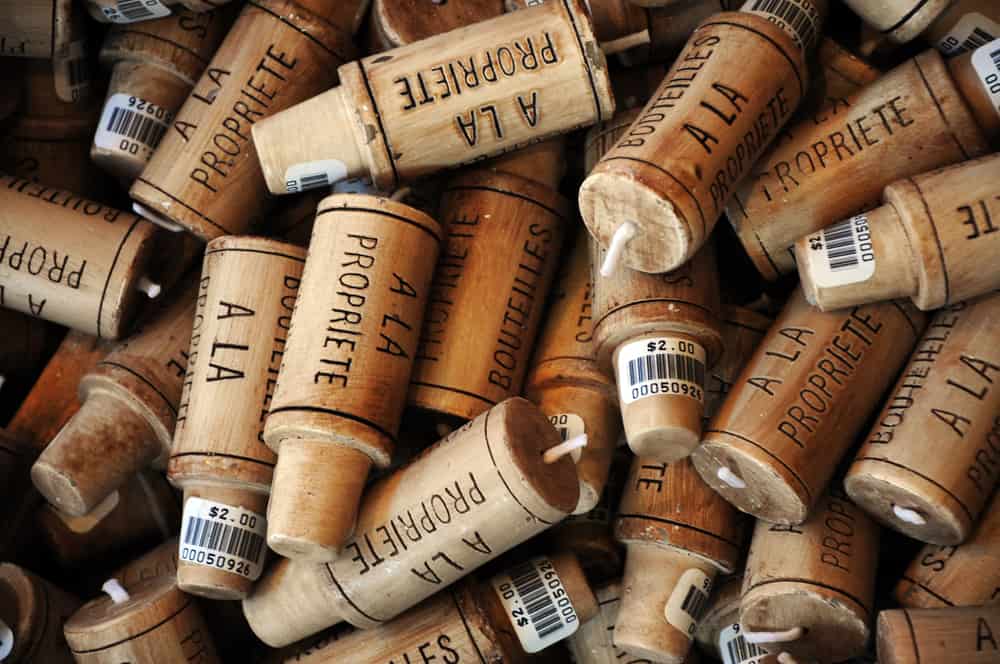 While of course, you could (and should!) pick up a bottle of California wine for your wine-loving friends back home, you might end up shelling out a pretty penny, as California wine generally isn't cheap.
Wine-themed memorabilia like these cute cork-themed mini candles are a great souvenir from San Francisco that won't break the bank.
These can be found in nearly any San Francisco gift shop, especially around Fisherman's Wharf.
A Book from from City Lights Bookstore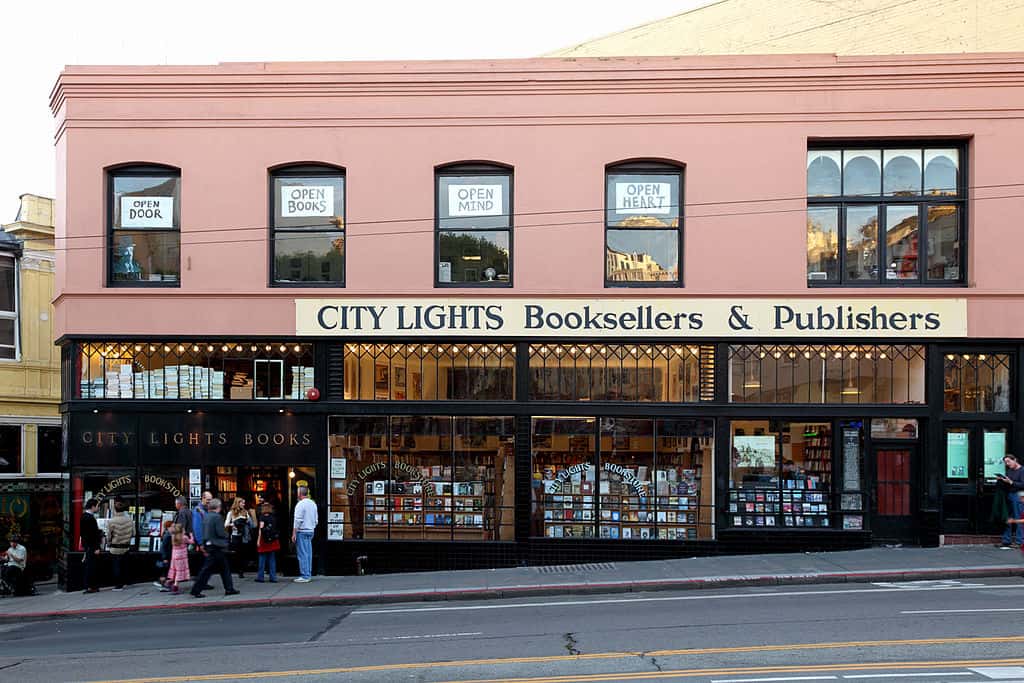 One of my favorite places in all of San Francisco is City Lights Bookstore, which was the heart of the Beat Generation movement and still remains in its original location in North Beach.
In a city changed so much by gentrification, City Lights is a testament to the power of San Francisco's literary history and the fierceness of its residents to protect it.
City Lights was founded by Lawrence Ferlinghetti, a Beat writer and the city's first poet laureate.
City Lights is also a publisher, and it published the famous collection of poems "Howl" by Allen Ginsberg in 1956, which later underwent an obscenity trial that would end up unlocking several other previously censored works of great literature, like Lady Chatterley's Lover and Tropic of Cancer.
You can find City Lights on 261 Columbus Ave. Buy your book-loving friend a book there to support this San Francisco institution — bonus points if its a collection of Beat poetry!
Golden State Warriors Memorabilia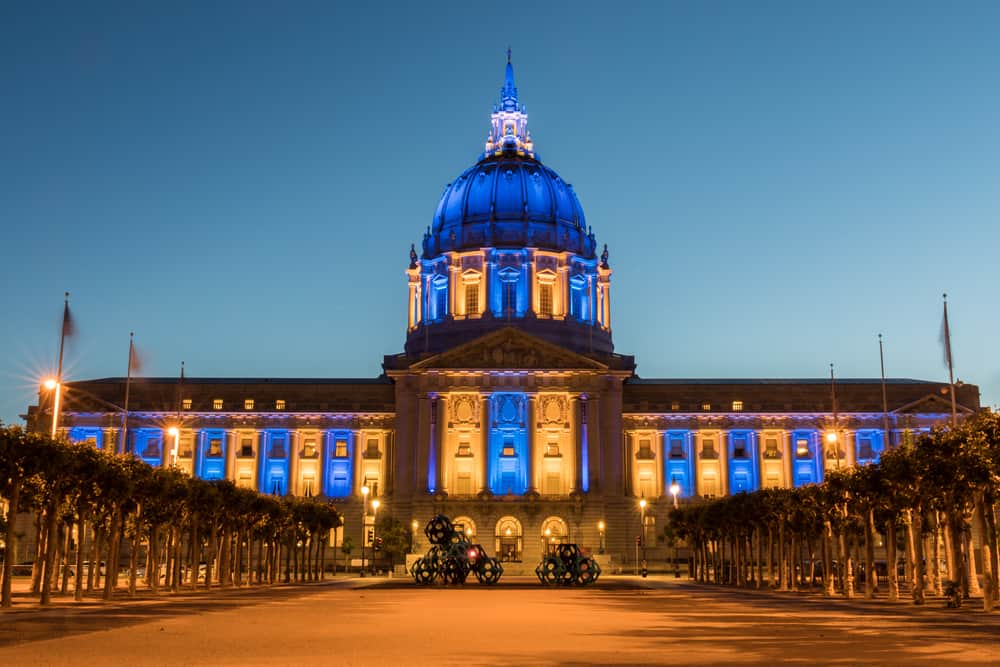 For the sports enthusiasts in your life, why not grab them the ultimate sporty San Francisco souvenir — something from the Golden State Warriors?
Whether it's a Steph Curry jersey or a simple Warriors hat, a GSW souvenir is a great thing to buy in San Francisco.
The official team store is in the Westfield Mall on 865 Market Street.
Vinyl from Amoeba Records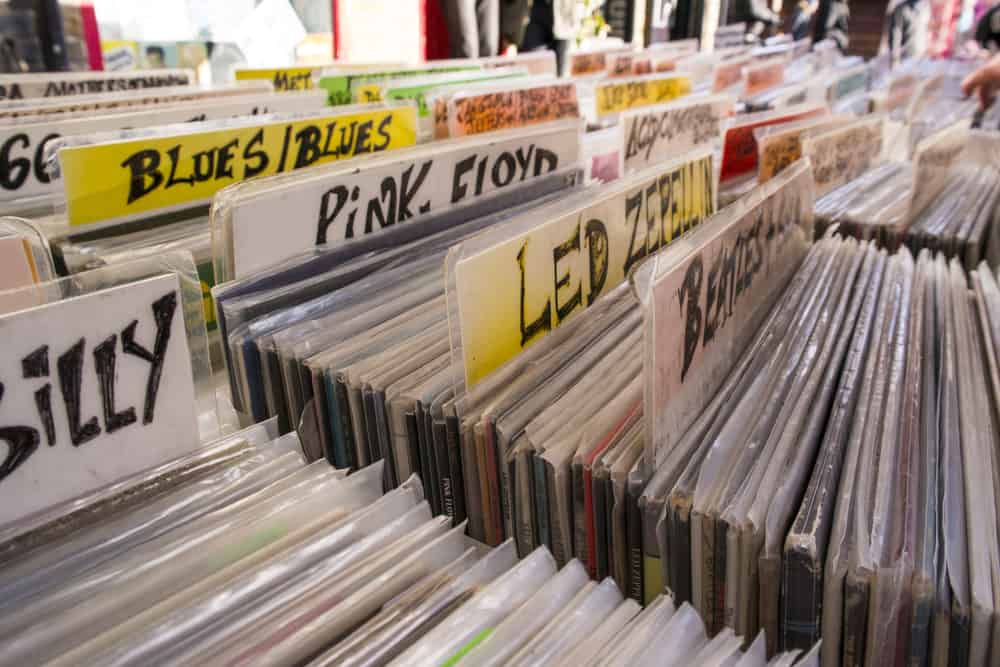 Amoeba Records in the Haight-Ashbury district of San Francisco is yet another city institution, with tons of used cassettes, CDs, and records from over the ages.
It's a massive store with an impressive collection, and it's a great place to shop for a classic San Francisco souvenir if you're a music lover or shopping for a vinyl-head friend!
Located at 1855 Haight St, it's a must-visit for music enthusiasts.
Fortune Cookies from Golden Gate Fortune Cookie Factory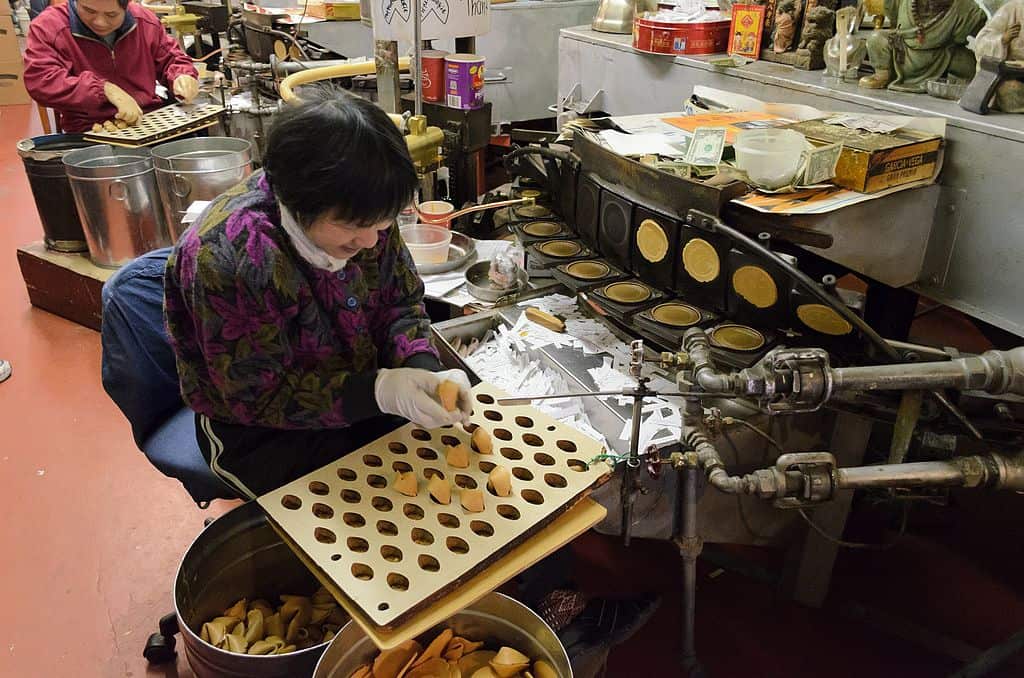 Bringing back from a gift from San Francisco for someone with a sweet tooth? Grab some locally-made fortune cookies at the original Golden Gate Fortune Cookie Factory!
Founded in 1962 and located in a small alley between Jackson and Washington Streets (56 Ross Alley), this small fortune cookie company churns out tasty fortune cookies in a variety of flavors, fresh and right before your eyes.
Want to make the gift even more special? Personalize your fortune cookies (order online in advance) and pick it up at the factory
San Francisco Coffee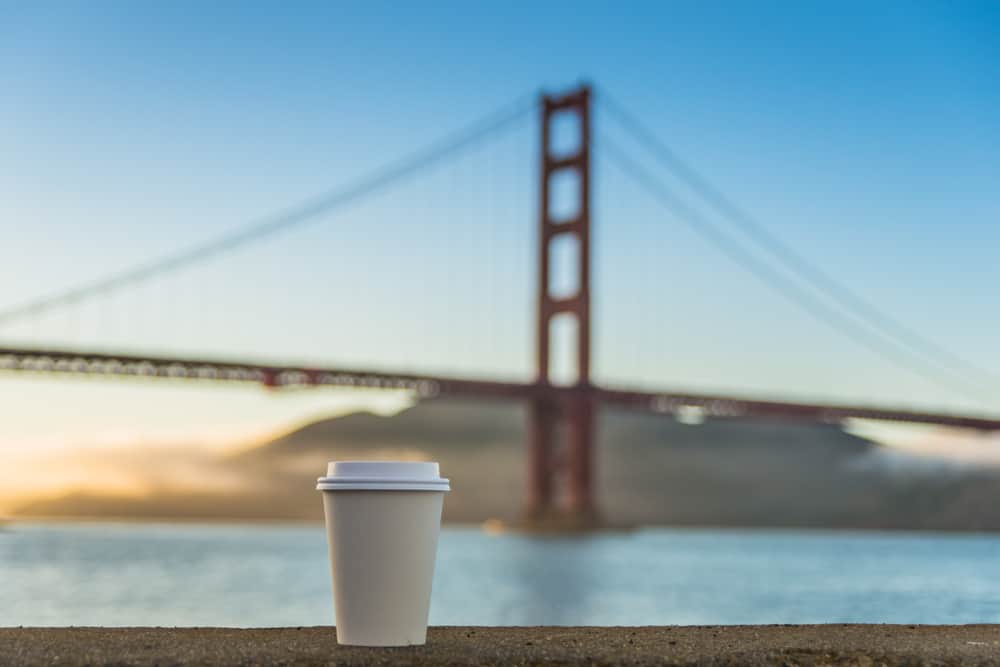 San Francisco has an incredible coffee scene that's unparalleled by most American cities, with so many great independent coffee roasters in the city and a thriving third-wave coffee scene.
In fact, one of the biggest names in third-wave coffee, Blue Bottle Coffee, was founded in San Francisco on trendy Hayes Street! There are now a number of Blue Bottle coffee shops around the city, the most convenient of which you'll find in the Ferry Building.
Here are a few of my other favorite San Francisco roasteries: Ritual Coffee Roasters and Sightglass Coffee, both located in SoMa.
What to Pack for San Francisco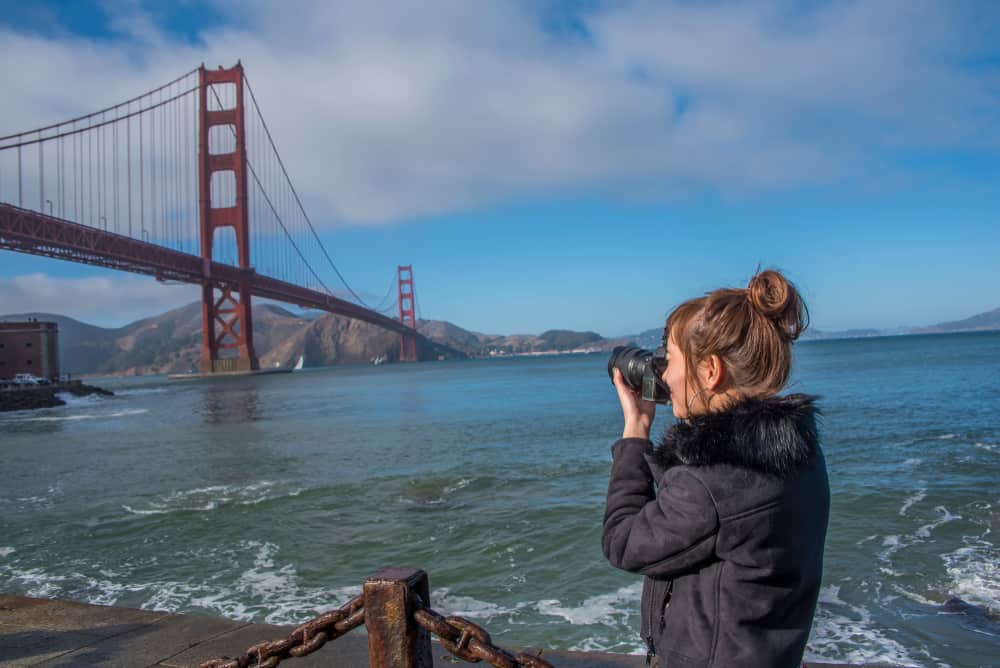 A waterproof, windproof jacket: The weather in San Francisco is, in a word, mercurial. There are different microclimates all over the city, and you'll often find a temperature range of 20 degrees Fahrenheit… at the exact same time in the exact same city, just depending on neighborhoods. The foggy air can be really humid and cold, so a waterproof jacket will serve you well, even if it's not actively raining! I love my Marmot rain jacket because it's breathable (hello underarm zips!), cozy, and goes with everything.
A scarf. Basically every San Franciscan wears one as an armor from the constantly changing weather! I like these Speakeasy Travel Scarves which have a hidden pocket in them that no thief will suspect! Pickpocketing is rife in San Francisco, nfortuantely, so this is good armor for holding your cash, passport/ID, cards, and other important necessities close to your heart — literally!
A secure purse or backpack. Like I said, unfortunately, theft and pickpocketing in San Francisco can be a big issue. Almost everyone I know who lives in the city has been stolen from once… or twice. I'm obsessed with this chic, sleek Pacsafe Citysafe CX Backpack, which fits a laptop, several cameras and lenses, and way, way more than you'd think… seriously, it's like a Mary Poppins bag! I've traveled with it from Morocco to Central America to the Caucasus and never once had an issue. The interlocking zippers confound thieves and scare them off to look for another easier target. Plus, it's cute AF!
A compact camera: I love my Sony A6000 mirrorless camera. It's insanely lightweight and compact, making it inconspicuous compared to DSLRs, which scream "I'm expensive, grab me!" to would-be thieves. The Sony A6000 is a great mid-range camera if you don't need professional, sale-quality shots. I used it for my travel blogs since 2017 and it still works great.
Pin This Guide to San Francisco Souvenirs!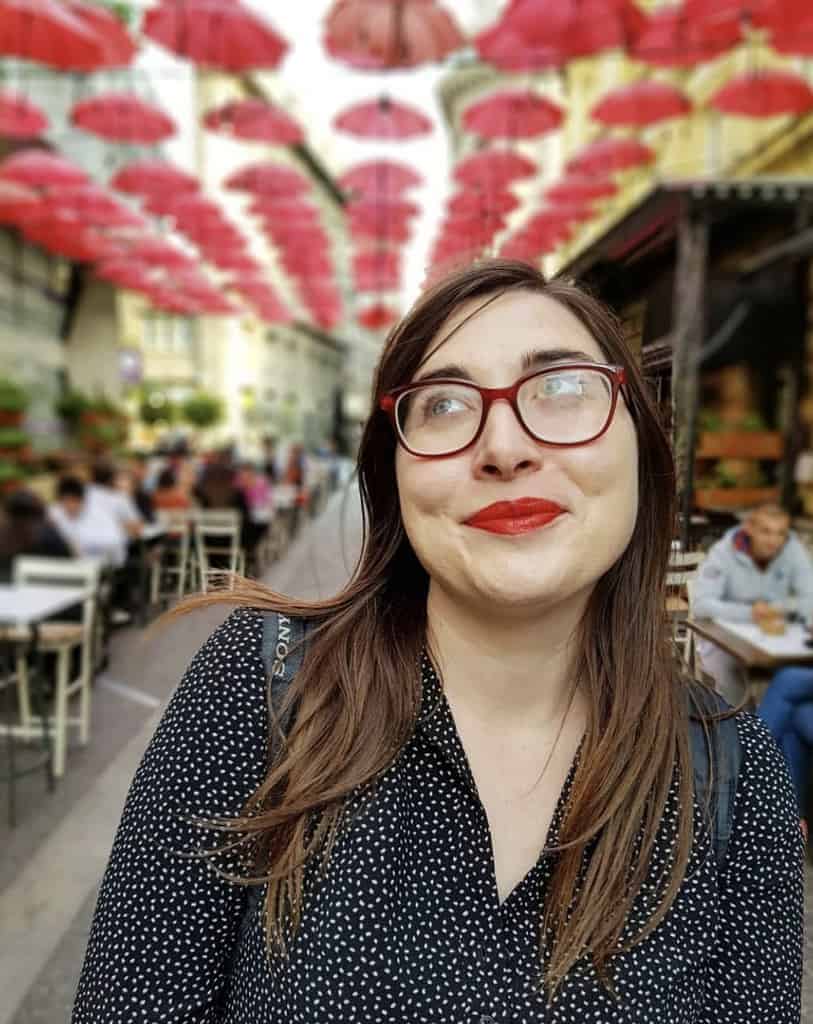 Allison Green is a travel blogger, writer, and podcaster who grew up in the Bay Area of California. She has spent time living in New York, Prague, and Sofia, but has returned to live in the East Bay. She has traveled to 60 countries before the age of 30 while running several digital travel publications. Her writing and podcast have been featured in Forbes, CBC Canada, National Geographic, the Huffington Post, and CNN Arabic, amongst others. She's obsessed with bouldering, houseplants, other people's pets, and anywhere she can see the ocean.