Approximately 3.5 hours from San Francisco, fun awaits in Fort Bragg, a beautiful coastal California town.
Whether you are interested in hiking, fishing, eating, or drinking, Fort Bragg offers everything you would want in a weekend getaway from San Francisco.
There are so many things to do in Fort Bragg, California that make this unique destination worthy of a weekend visit!
From the nearby pygmy forest on the drive up to its beach covered entirely by sea glass or featuring feature repurposed railroad bridges, Fort Bragg is a go-to destination for families, photographers, and adventurers alike.
Fort Bragg is also a food-lovers paradise!
Eating local is a way of life here. Its delicious shellfish, mushrooms, dairy, fruit, and vegetables are all reasons to make the journey.
Fort Bragg is a picturesque town where the Noyo River meets the Pacific Ocean, and where you can watch boats return home to the harbor under the Noyo River Bridge.
Planning a weekend in Fort Bragg? Here's what to do while you're there!
Things to Do in Fort Bragg
Explore the harbor.
Note: This post contains affiliate links, which earn me a small commission at no extra cost to you if you make a purchase using one of these links. Thank you for supporting this free content!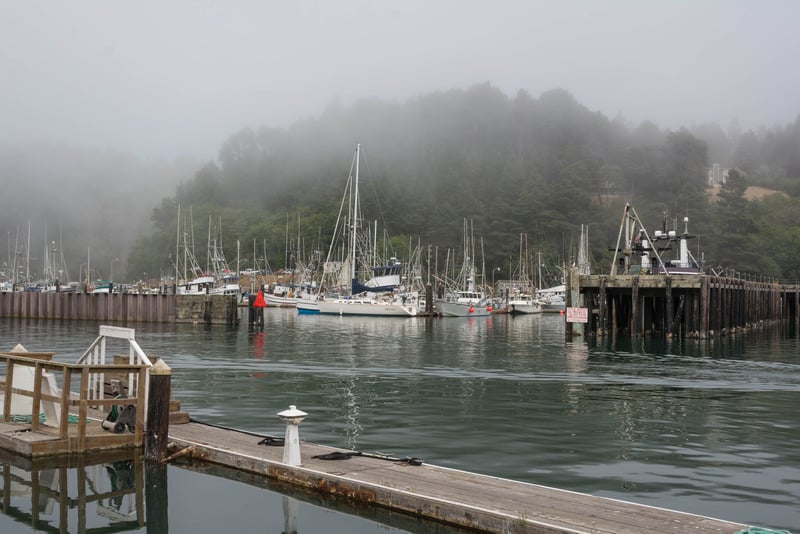 One of the main things to do in Fort Bragg is explore its harbor!
The thing that makes Fort Bragg stand out is how it's a true California fishing village — you'll find the area around the harbor filled with bait shops, boats, seafood markets, and restaurants.
Noyo Harbor is situated at the mouth of the Noyo River, offering a unique opportunity to find a beautiful coastal vacation rental or a meal in the heart of a bustling California fishing community.  
Feast on fresh seafood.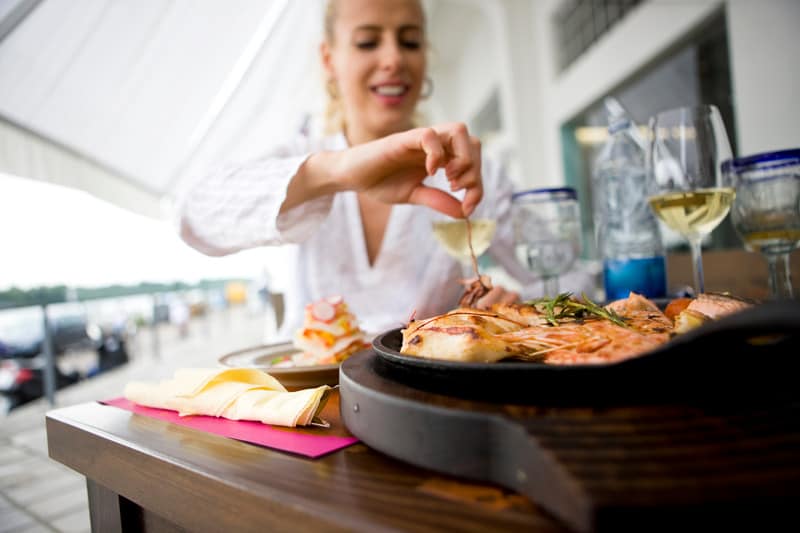 Noyo Harbor has some of the freshest seafood in California, which makes sense as Fort Bragg is all about fishing!
From salmon to shellfish, you won't find better-tasting fish elsewhere.
Depending on when you visit, you could be tasting delicious halibut, tuna, king salmon, or crab.
Princess Seafood Restaurant is considered one of the best restaurants in town, and people rave about the chowder and fish & chips at Noyo Fish Company.
Dine on Dungeness crab when it's in season.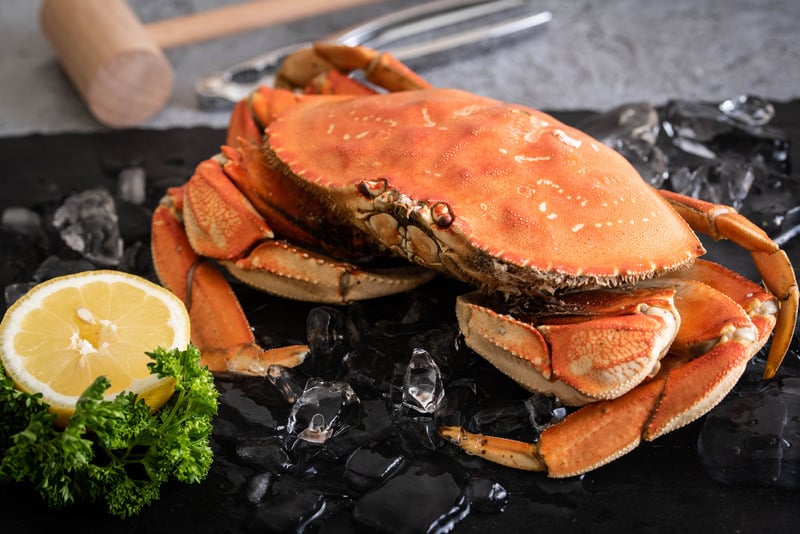 Dungeness crab season in Northern California generally goes from late November through June — barring any necessary changes from the California Department of Fish and Wildlife.
Noyo Harbor has several options for you to buy fresh Dungeness crab from fisherman, caught that very same day.
You can buy it to take away from Princess Seafood Market, or you can choose from around a half dozen restaurants overlooking the Noyo River! 
Bring your gear and go crabbing.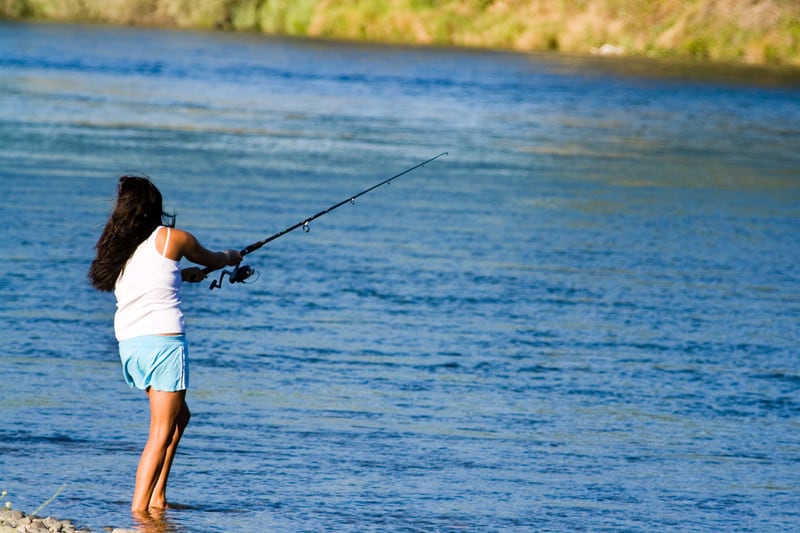 If you prefer to DIY, bring your fishing pole and crab snare and try your luck off a nearby beach, or jetty.
On our last trip to the area, we rented a house that happened to have a private fishing dock.
We brought our crab traps and wound up catching four large Dungeness!
Just be sure to purchase a California fishing license before heading out.
Also, be sure to follow local restrictions on crabbing: the daily limit is 10 crabs and each must be at least 5¾ inches large. Read more on the regulations for crabbing here.
Charter a fishing boat.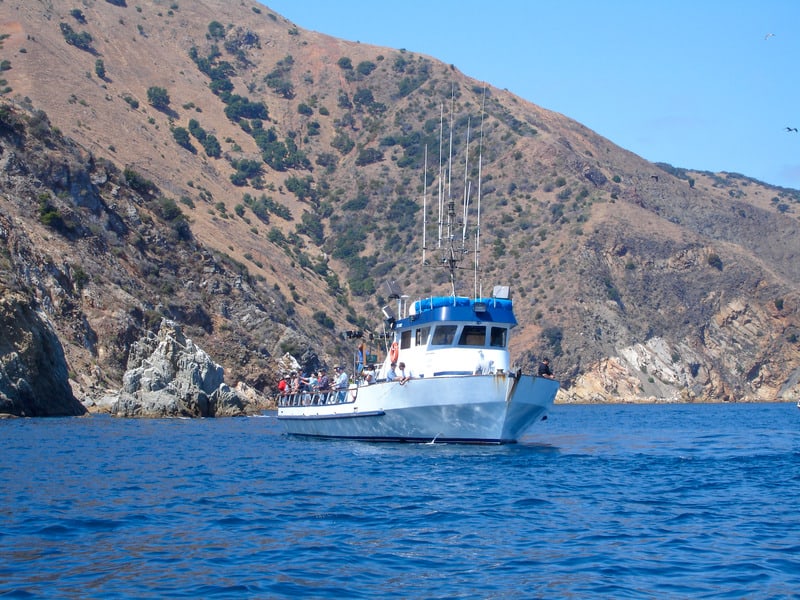 If you prefer for someone else to be the captain, choose from several professional fishing boat charters in the harbor.
Whether you are trying to catch halibut, crab, tuna, or want to whale-watch there are plenty of options for you when visiting Fort Bragg.
Have a meal at a seafood house overlooking the river.
Silver's at The Wharf is a classic restaurant attached to Anchor Lodge.
It sits right on the edge of the river and offers up-close views of the Noyo River Bridge and the mouth of the river.
This location has been operating as a restaurant since the 1950s and remains unapologetically old school!
Silver's is where you want to order crab cakes, cioppino, or a shrimp cocktail.
What makes it truly special is watching the sunset over the bridge and into the Pacific Ocean with a cocktail before dinner.
There are also great places for fish and chips and clam chowder.
Noyo Fish Company and Sea Pal Cove are great options right in the harbor.
Spend the night at a hotel or vacation rental along the harbor.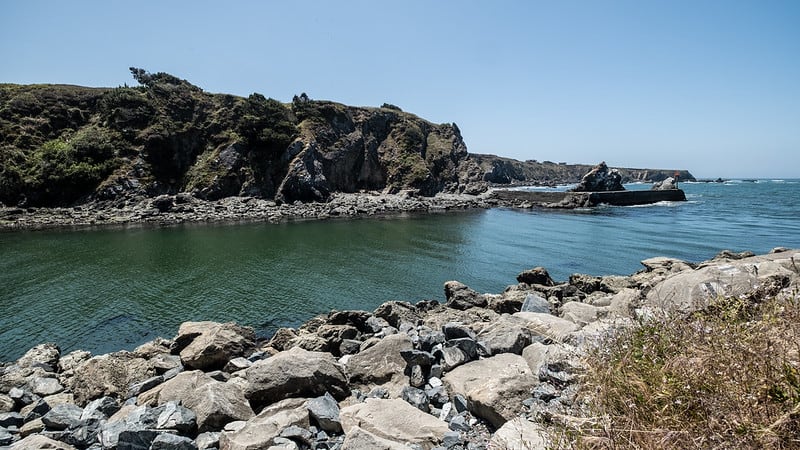 You can stay right in Noyo Harbor at your choice of inns, motels, or private vacation rentals.
Noyo Harbor Inn and Anchor Lodge are two good options, but there are private vacation rentals here, as well.
Book a room at Noyo Harbor Inn here!
Staying in the harbor allows easy access to all the surrounding activities while getting a glimpse into life in a California fishing village.
Just outside the harbor, North Cliff Hotel is another great options for those looking for a romantic getaway.
It provides comfortable luxury accommodation and its beautiful architecture is ideal if you're looking for a more relaxed and peaceful experience.
Check availability and book your room here!
Go to the beach.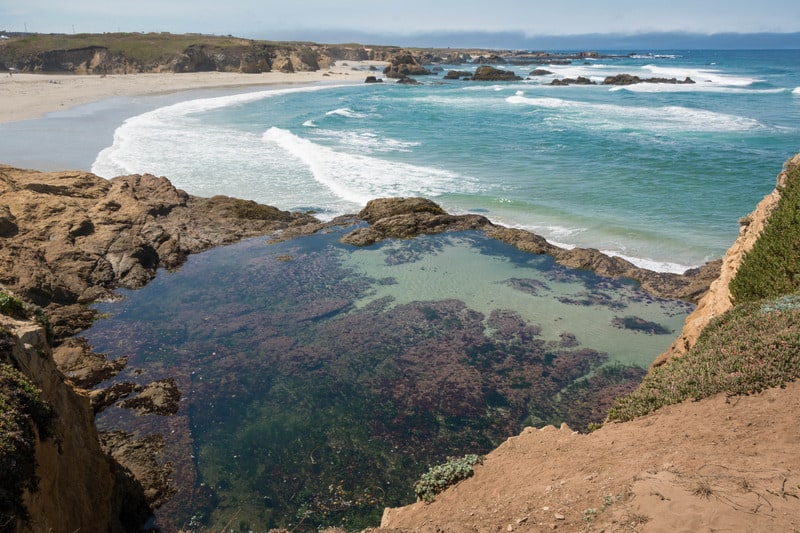 There are several idyllic beaches within a short drive from Main Street.
You do not even need to leave Fort Bragg to reach two of these!
Marvel at sea glass along Glass Beach.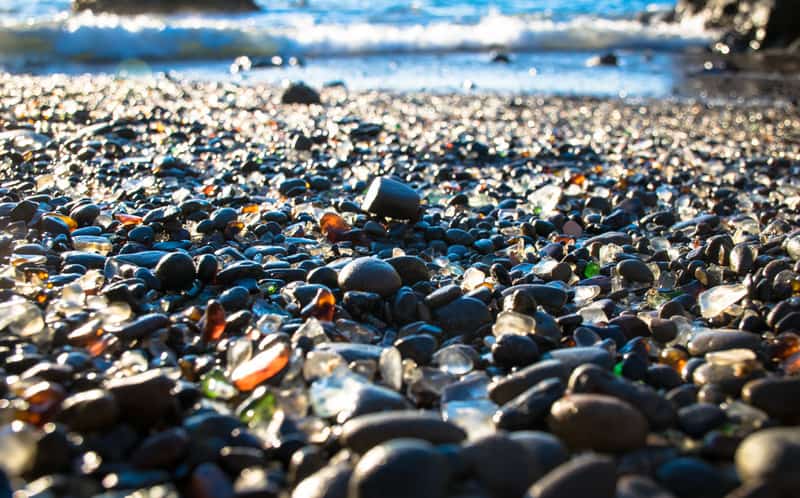 As the name suggests, this beach is covered with sea glass. While a beautiful spectacle now, it is a result of a tragic past of dumping waste into the ocean.
The sea glass is now protected after many years of people taking the sea glass home as souvenirs, which has diminished some of the previous magic of this beach.
As a result, it is strictly illegal to remove any sea glass from the beach, which is part of MacKerricher State Park.
Pudding Creek Beach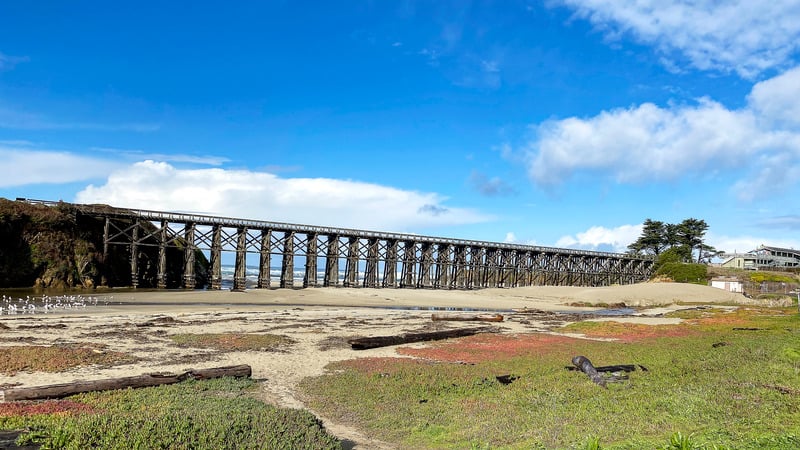 Also part of MacKerricher State Park is the stunning Pudding Creek Beach.
This beach is ideal for families, but what makes it unique are the stunning views of an old railroad trestle and coastal bluffs!
This is also a really popular photo spot. As you can imagine, numerous wedding engagements have been photographed with this picture-perfect backdrop.
The beach is also a great location to spend a day playing in the sand.
Take a walk on Main Street.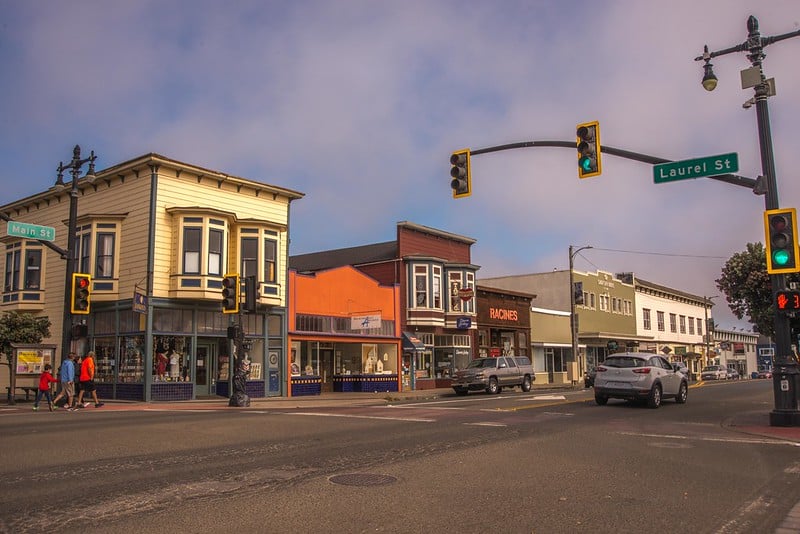 The ocean is not all that Fort Bragg has to offer.
Downtown Fort Bragg has boutique shops, museums, and a year-round farmer's market.
Our favorite museum is the Sea Glass Museum, but the Tattoo Museum looks like something to check out, too.
Our favorite find on Main Street, however, includes the most exciting food item you will find in the area.
Try some mushroom ice cream.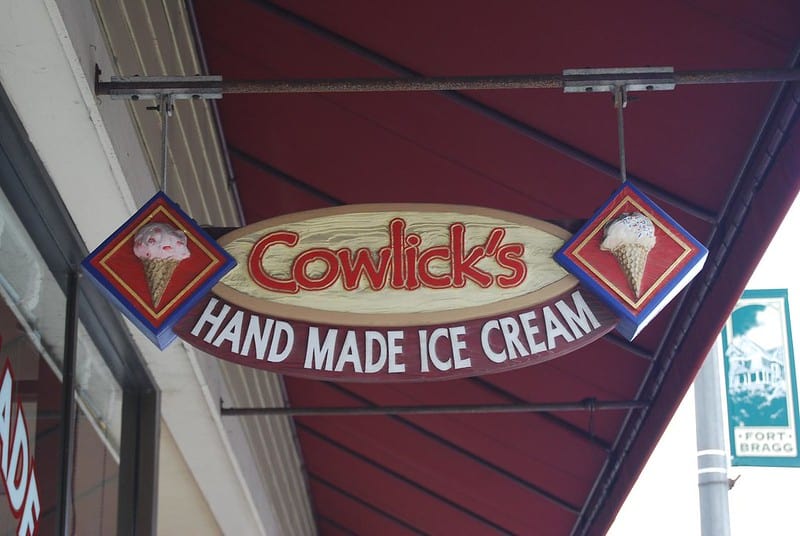 Cowlick's Ice Cream is a 20-year-old creamery located on Main Street in Fort Bragg.
They have a variety of flavors that all focus on quality and locally sourcing the ingredients. 
However, the biggest attraction of this small ice cream shop is definitely the mushroom ice cream!
Don't hold your nose just yet: the rare varietal called the Candy Cap is a mushroom unlike any you have ever had!
It is deliciously sweet-tasting — it is literally reminiscent of maple syrup.
The aroma is more complex, lending some earthy, herbaceous notes in addition to the deep sweetness of maple and brown sugar.
Have lunch at The Pub at North Coast Brewery.
North Coast Brewery has been operating in Fort Bragg since 1988.
They were pioneers in the California craft beer movement that has since grown to be a leading source of revenue and tourism for California.
The brewery itself has won numerous awards and accolades throughout the decades and specializes in a wide range of beers, the best of which are Belgian-style ales and barrel-aged beers.
The Pub at North Coast Brewery is a great place to have a meal while in Fort Bragg.
The menu consists of classic pub fare with an emphasis on seafood. The beer-battered fish and chips and cioppino (when available) are standouts.
Get a pizza and eat with locals.
At this point, it is understandable if you want something other than clam chowder or fried fish.
Piaci Pub and Pizzeria is another good choice for a meal! Take a seat at this relatively cozy beer bar and pizzeria.
It has a comfortable vibe with friendly locals and a great beer list. The pizza is good, but you may find the conversations with the locals are even better.
Take a ride on a train through the redwoods.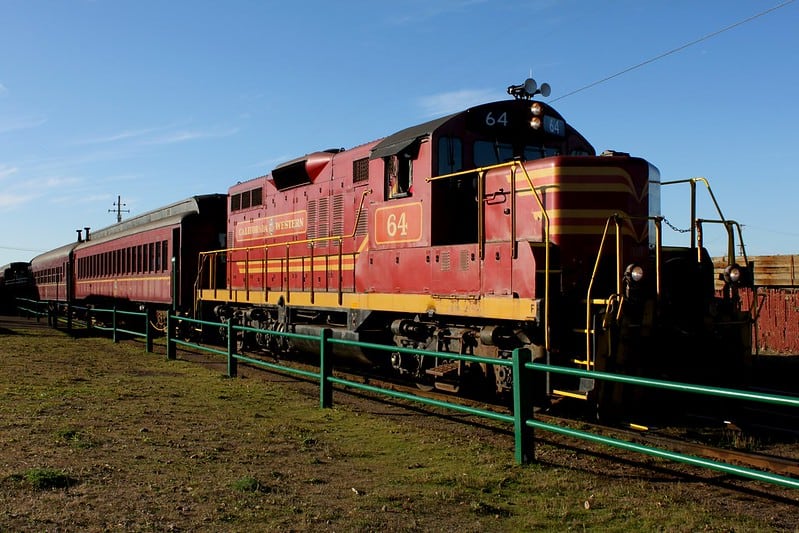 If it is your first time in Fort Bragg, a trip would not be complete without booking a ride on the famous Skunk Train!
You'll be riding on tracks laid down in 1885! There are several options to choose from, depending on the time of year you go. 
The train route departing from the Fort Bragg station is a 75-minute trek around the gorgeous Pudding Creek.
Or, if you want an even better view of the native redwoods towering overhead, you can rent an electric railroad bike.
Wait, railroad bikes? Yes, this is a thing! Check them out here.
There is the 7-mile loop around Pudding Creek or a 25-mile option along the Noyo River.
Both options offer everything Northern California wilderness has to show!
Take your time on the drive up to Fort Bragg.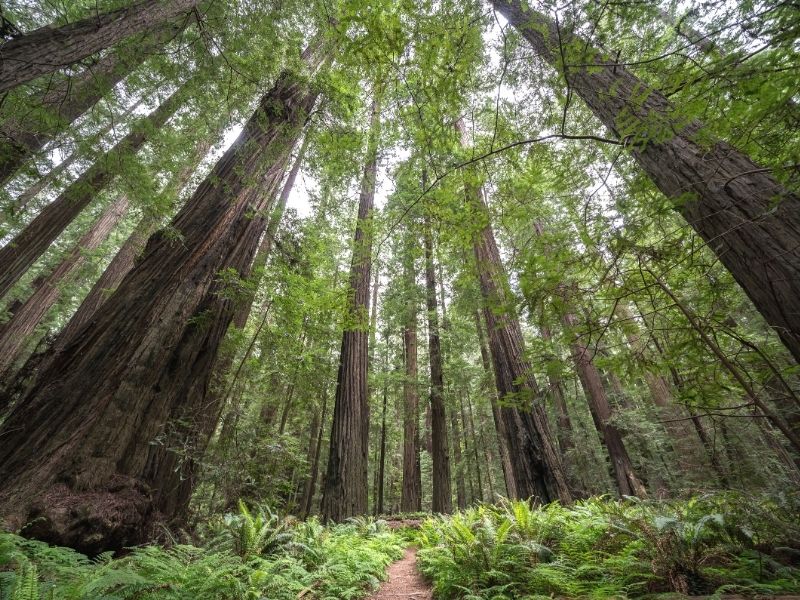 Part of the fun of a trip to Fort Bragg is the drive.
Coming from San Francisco, our favorite way to do this drive is to exit off of Highway 101 when you get to Highway 128 W.
This route allows you to cut through Anderson Valley on your way to coastal Highway 1.
Activities along the way include breweries, produce stands, state parks with gorgeous redwoods, restaurants, and wineries.
Grab a beer in Boonville.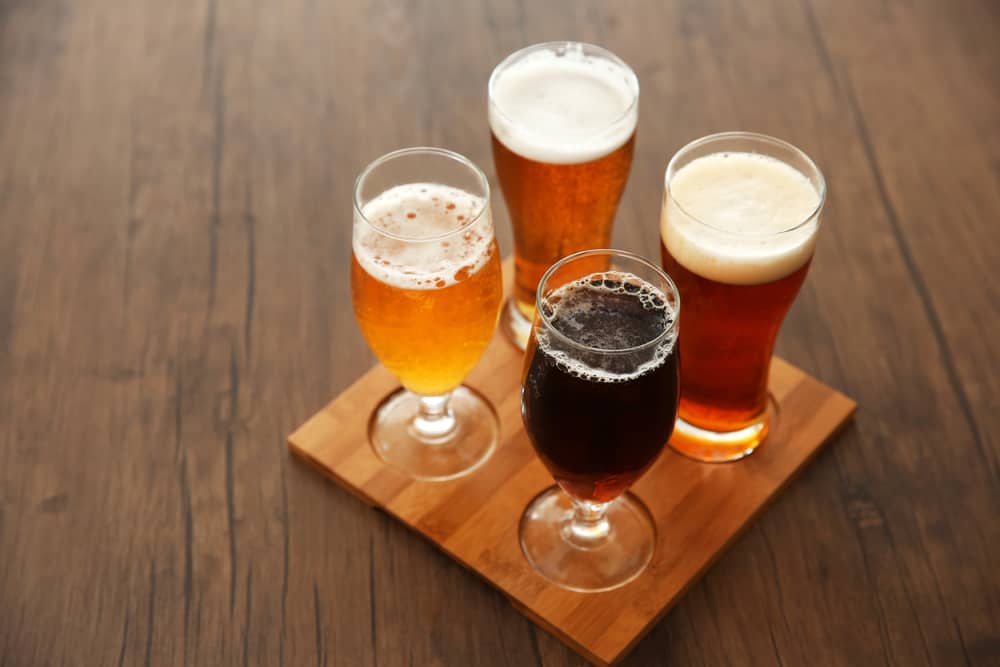 We love stopping by Anderson Valley Brewing Company in Boonville.
It is much more than your typical beer garden!
What makes it unique is the 18 hole frisbee golf course, live music, and the bocce court (currently under construction, according to their website).
Visit one of many Anderson Valley wineries.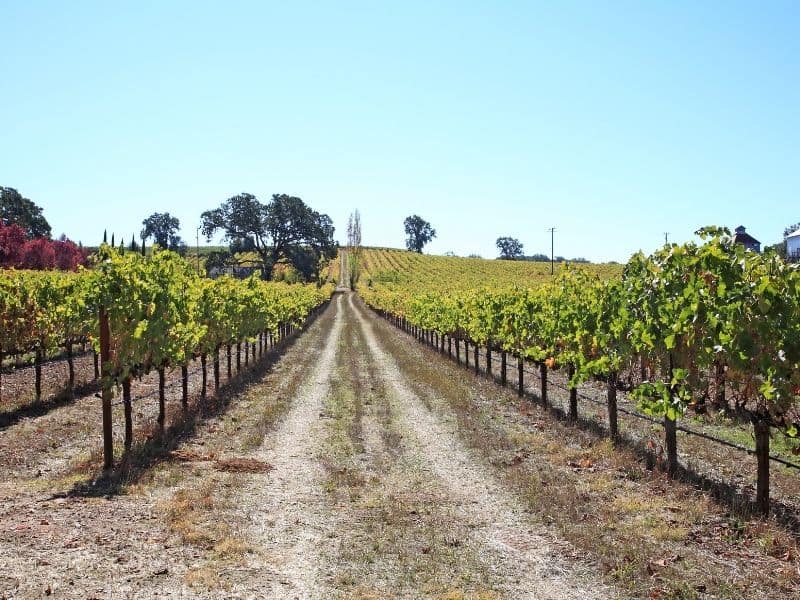 There are also many wineries you can check out in this area.
Anderson Valley features some of the best pinot noir and Chardonnay in California.
Anderson Valley is one of our favorite wine regions because it is more laid back than other areas for tasting wines.
And the wines are fantastic!
Our favorites are Navarro Vineyards and Goldeneye Winery, but there's also Roederer Estate which makes delicious sparkling wines!
Explore MacKerricher State Park.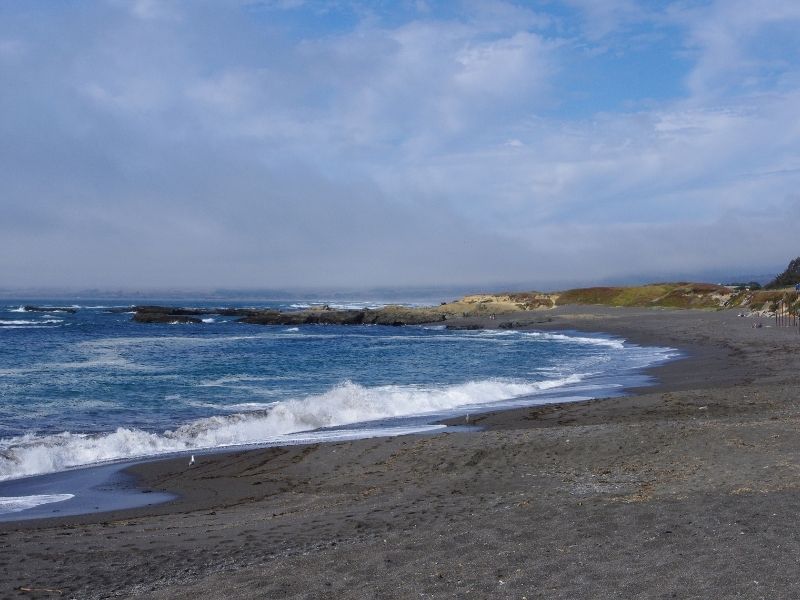 Aside from the beaches we mentioned already, MacKerricher State Park is also great for tide pooling, whale watching, bird watching, or getting in a brisk walk with a wide variety of landscapes.
There are sand-dunes, rocky coastal bluffs, blue skies, and wildflowers (depending on what time of year you go).
Most of the trails are coastal, but some loops extend inland, offering opportunities for birdwatching near a small lake.
Spend a day in Jug Handle State Park Pigmy Forest.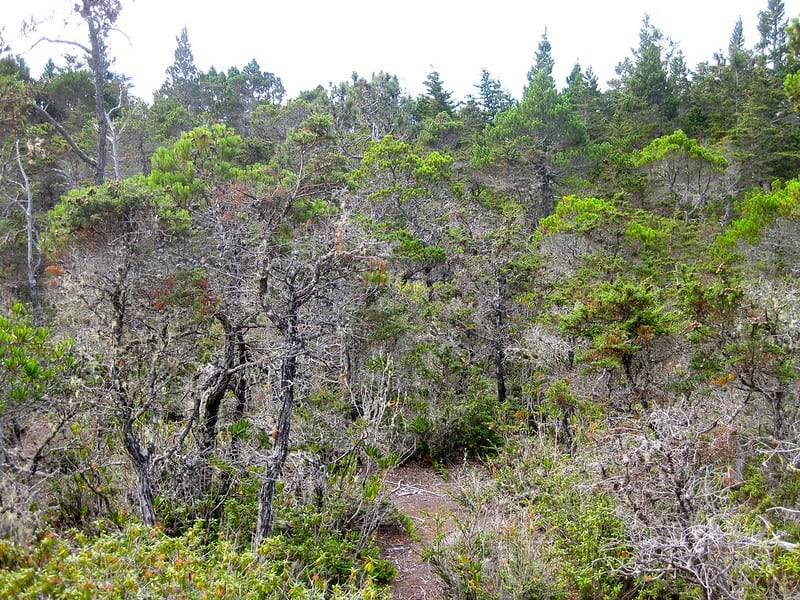 About 20 minutes before you reach the town of Fort Bragg, you will find one of the more unique landscapes you have ever seen.
Jug Handle State Park features a pigmy forest.
A pygmy forest has mature pine and cypress trees that typically reach over 100 feet tall, topping off at 10 feet or less!
It also features rare forms of lichen generally not found in Northern California.
Hike Gravel Pit Road.
Gravel Pit Road is a trail we have not hiked ourselves, but it will be on our shortlist next time we visit the area.
Located near Fort Bragg, it is a 6.4-mile point-to-point trail.
This hike would require planning as the pickup location is different from where you start, or for those who want an epic hike, you could do it as a 13.2 mile out and back.
We took a wrong turn on the Dipsea Trail once, and we can tell you that hiking this distance requires planning and good shoes!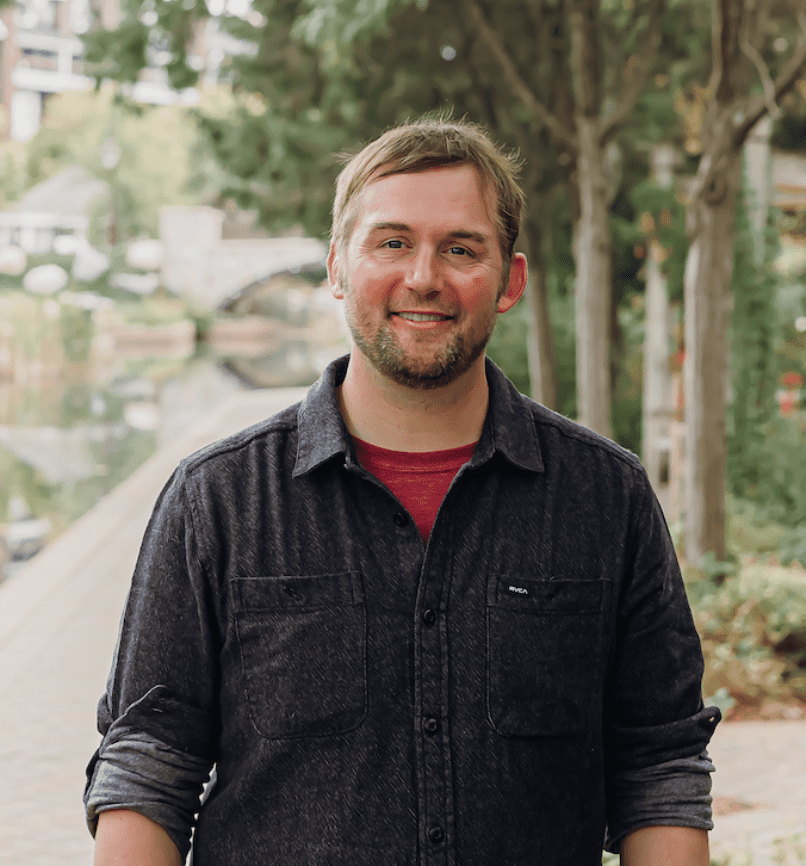 Deric is a freelance copywriter and content manager living in San Francisco, CA. Deric is a proud father, home cook, avid hiker, former bartender, and SF resident since 2006.