Tomales Bay is the body of water that separates Point Reyes and the Marin coastline.
While Tomales Bay separates the two, this post will focus on the Marin side of Tomales Bay.
This post covers things to do in Tomales Bay along Highway 1, excluding Point Reyes. It covers just north of Point Reyes Station up to the town of Tomales, California.
For more information on Point Reyes, we have a guide to things to do in Point Reyes and the best Point Reyes hikes!
Note: This post contains affiliate links, which earn me a small commission at no extra cost to you if you make a purchase using one of these links. Thank you for supporting this free content!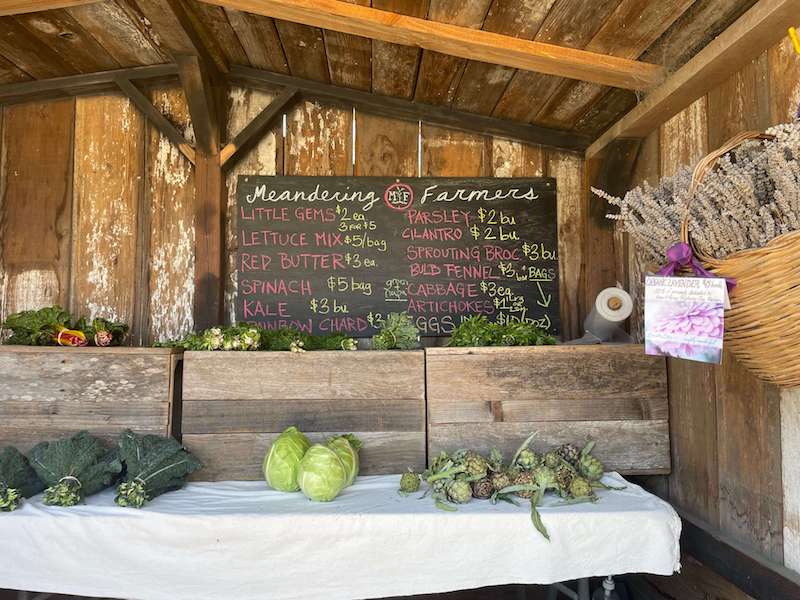 Things to Do in Tomales Bay, California
Go kayaking out on the water.
Tomales Bay is sheltered by the impressive jutting of land that is Point Reyes, which forms a break from the coastal winds.
Seriously, if you walk around on Point Reyes, you will see why Tomales Bay is so calm — there's no wind left by the time it passes Point Reyes!
As a result, kayaking out on the waters of Tomales Bay is so easy and calm, and that's why going for a kayak or even a stand-up paddle board session is one of the top things to do in Tomales Bay.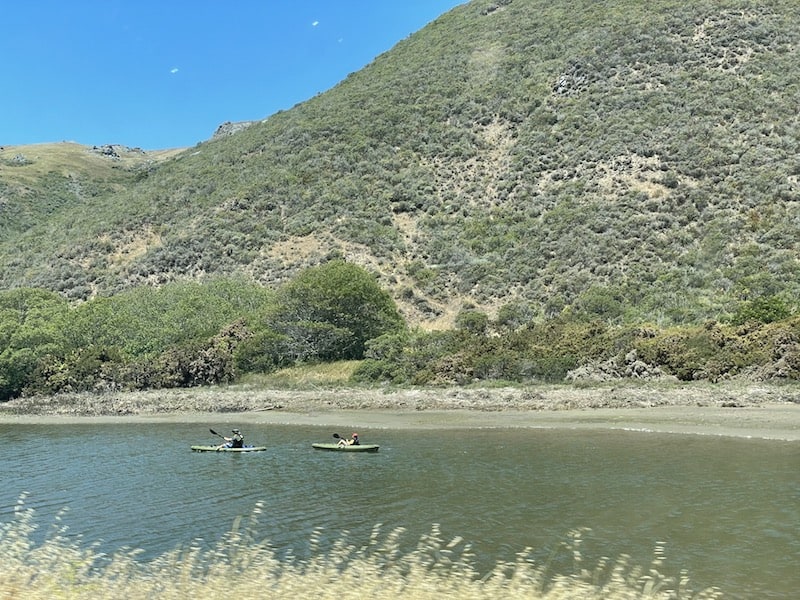 Get oysters at Hog Island Oyster Company.
Tomales Bay is known for its oysters, and there's no better place to eat them than Hog Island Oyster Company!
This is the original outpost of the famous oyster bar which is found in the San Francisco Ferry Terminal building, and there are also locations in Napa and Larkspur.
Its original location in Marshall is a popular place to visit on a weekend trip to Tomales Bay, serving up delicious oysters in a gorgeous setting. Be sure to make your reservations at The Boat Oyster Bar in advance – it's popular!
All booked up at The Boat Oyster Bar? There's also the Hog Shack, which sells unshucked oysters and other picnic provisions, which you can pick up and take to Dillon Beach or another beach nearby for a picnic.
Oysters from Tomales Bay are particularly delicious as they have a distinct merroir (a play on words combining 'mer', sea, and 'terroir', the term in wine-tasting for the impact of the soil on the wine).
The water is extra rich in plankton here, and the cold waters are perfect for growing rich, slightly sweet oysters with a beautiful ocean taste.
During weekdays, they also offer oyster tours!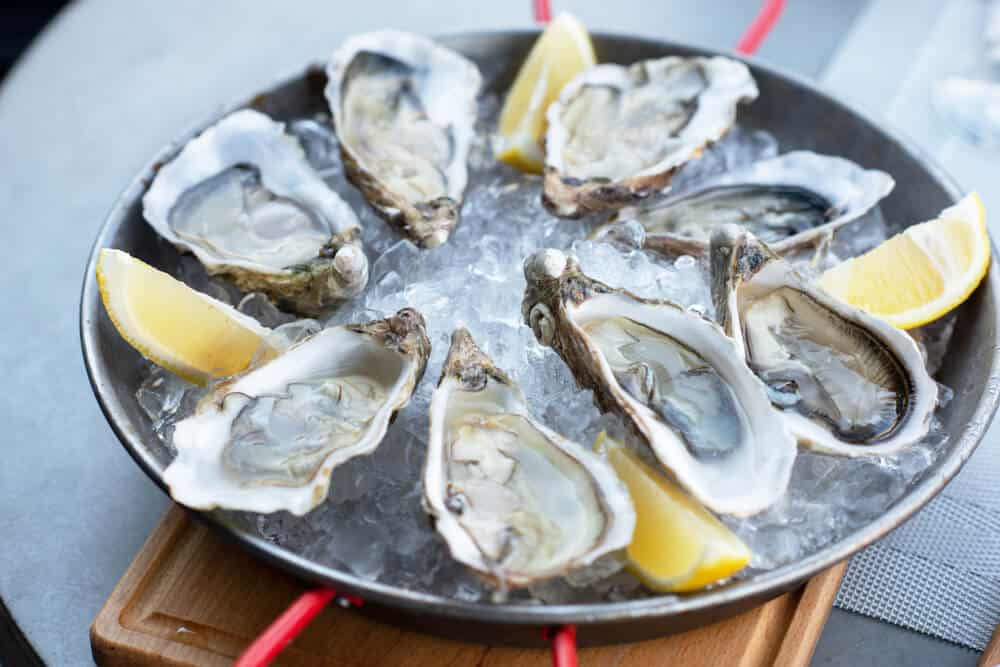 Have an incredible seafood meal at Nick's Cove.
For heartier seafood offerings, head to the delicious restaurant at Nick's Cove.
This casual restaurant with counter service nonetheless has some of the most amazing food in Tomales Bay!
We went recently and enjoyed barbecued oysters (absolutely incredible!), Dungeness crab cakes, truffle-garlic fries, fish and chips, and their fish tacos.
While everything was tasty, the standout dish was definitely the BBQ oysters, and the truffle-garlic fries are also a must-order!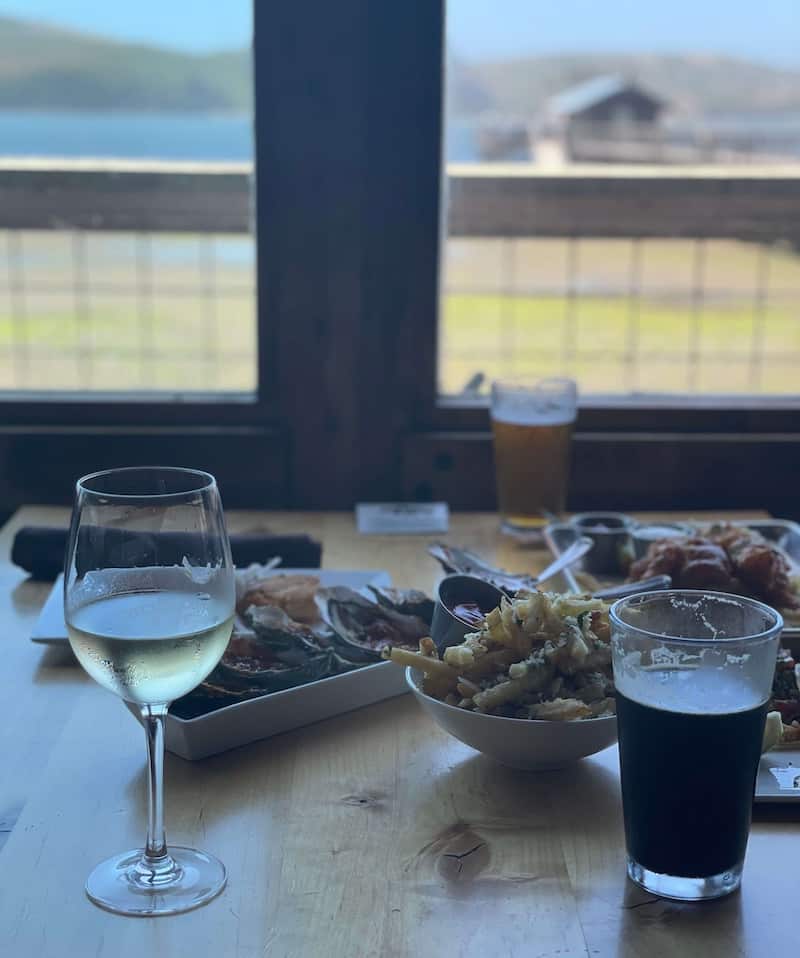 Stay in one of the cottages at Nick's.
Nick's Cove also has a number of cute cottages right on Tomales Bay where you can spend the night… and never be far from a good meal!
Staying in a waterfront bungalow at Nick's is not cheap — we're talking around $600+ a night and more during prime visiting times! — but it's definitely a Tomales Bay bucket list item!
>> Check availability and prices online here.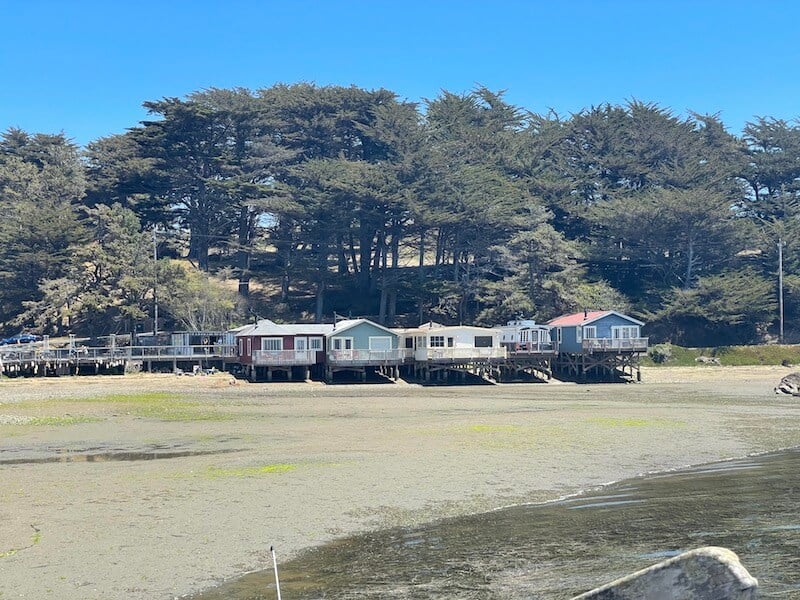 Check out the tiny town of Tomales.
The small town of Tomales at the north end of Tomales Bay is a great place to stop and stretch your legs on a stop along the Pacific Coast Highway.
Tomales, California is a very small town. It's pretty much comprised of two churches, a bakery/deli, a saloon and hotel, a vintage shop, a provisions shop, and a restaurant.
That said, it's still worth walking around and exploring as it is a beautiful example of a small town in Northern California.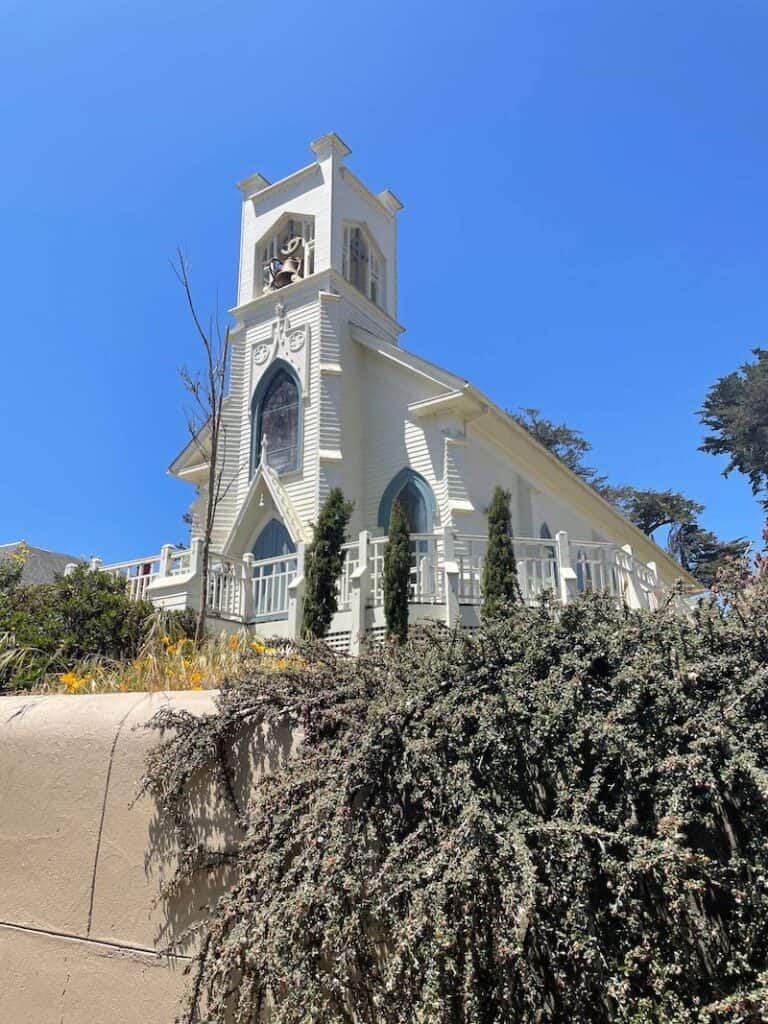 Grab a snack in Tomales.
If you haven't gathered by now, a day trip to Tomales Bay is all about the food!
Tomales itself has some nice places to grab food on the east side of the highway at Tomales Bakery & Deli.
Their pastries and freshly baked bread are delicious!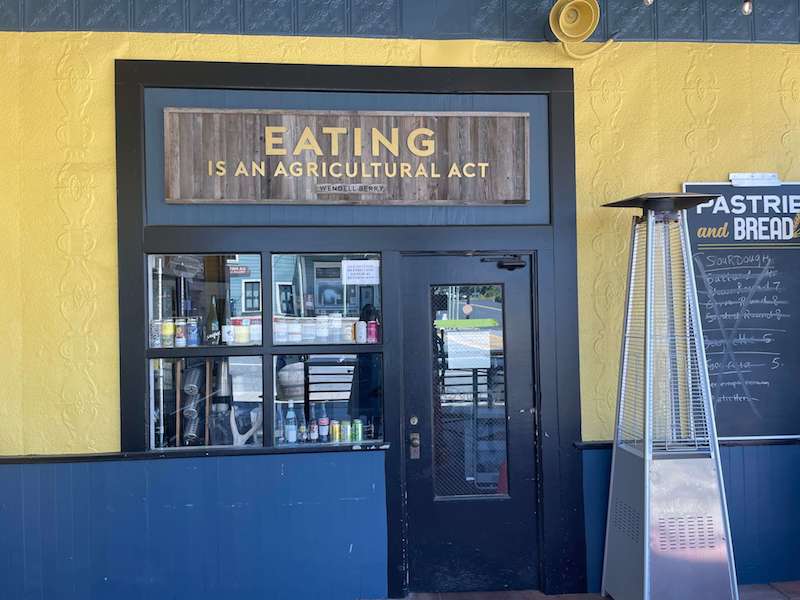 Grab some food to take home at Piezzi Provisions.
Piezzi Provisions, right next to Tomales Bakery & Deli, is a great place to stock up before you head home from your Tomales Bay day trip!
They sell delicious cheeses from Tomales Farmstead Creamery, which focuses on sheep and goat cheeses from an Animal Welfare Approved farm.
They also sell ethically-raised meats from True Grass Farms, Stemple Creek Ranch, and Rossotti Ranch. All meats are local to Marin and Sonoma counties.
They are only open Friday-Sunday, so note that it'll be closed if you are visiting on a weekday.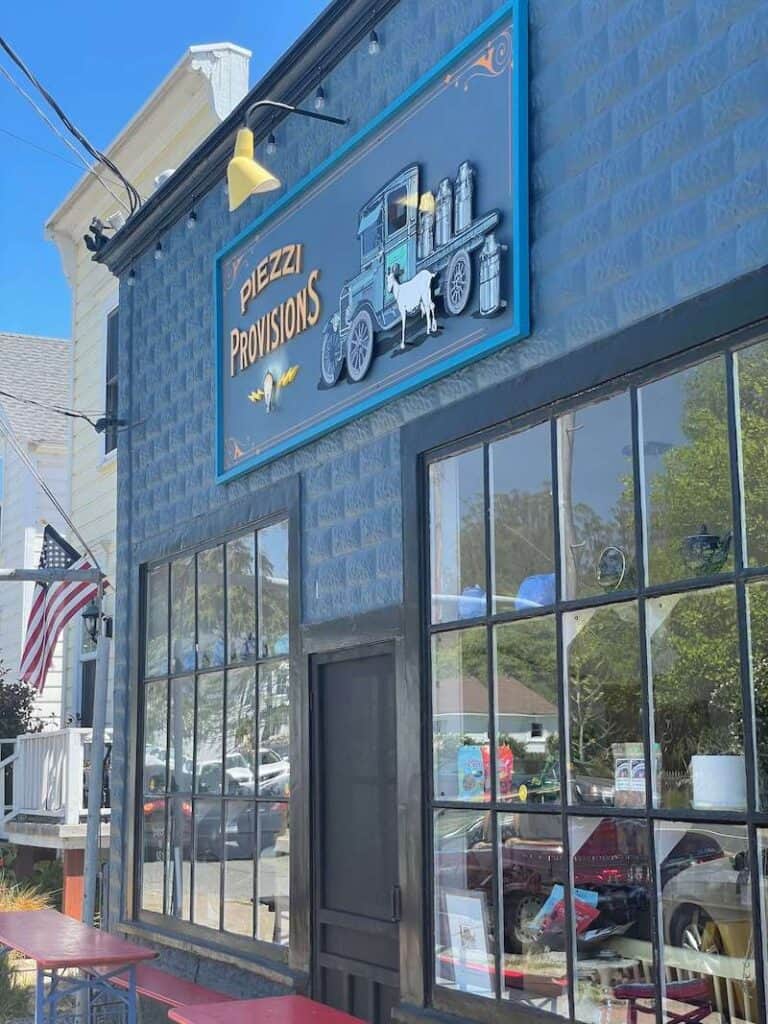 Have a drink at Marin's oldest saloon.
Established in 1877, the William Tell House is the oldest saloon in all of Marin County!
Beautifully fixed up and reinvigorated for the modern age, the William Tell House in Tomales, California is a great place for a casual meal out on the patio.
They're known for their seafood chowder and cioppino, but their chorizo and clams is also a stand-out dish!
They also have an expert mixologist on staff who can whip up delicious cocktails, staying true to its roots as a saloon!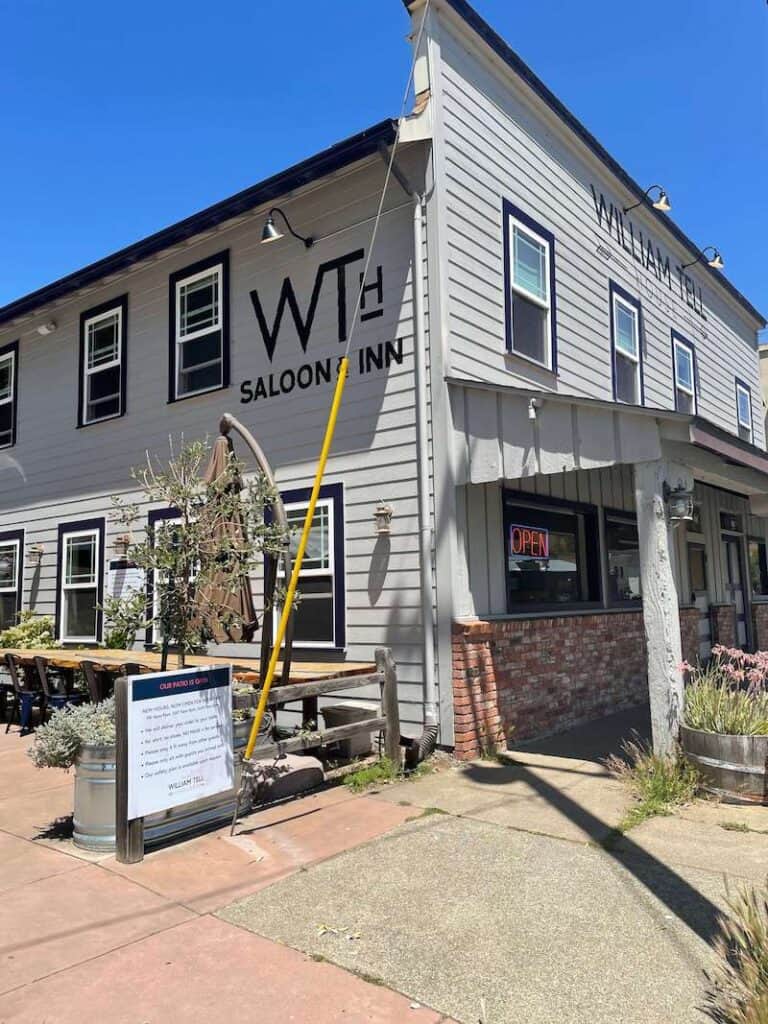 Walk the shores of Dillon Beach.
Dillon Beach is located to the west of the town of Tomales and it's one of the first beaches that opens up to the ocean after Point Reyes ends.
It's a great place to walk and enjoy the scenery. Sometimes you can even see the elk grazing on Point Reyes in the Elk Reserve from Dillon Beach!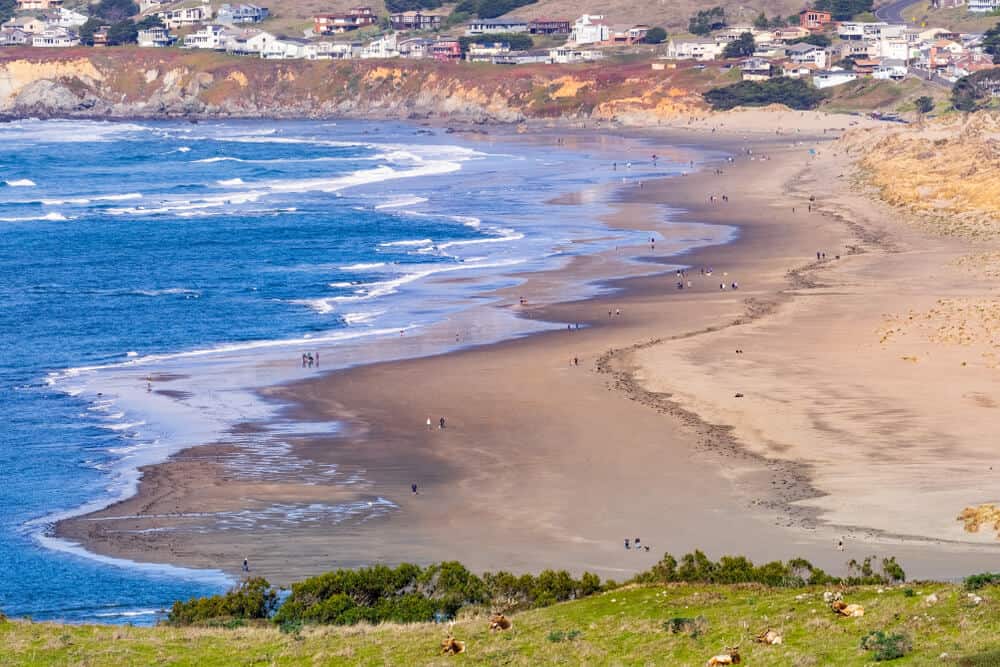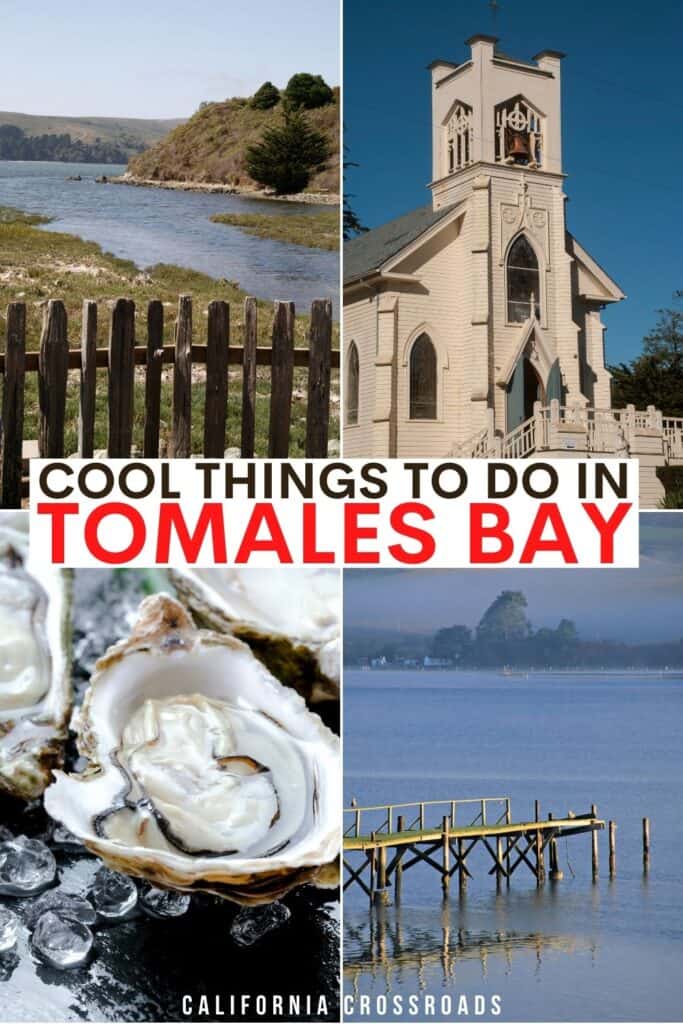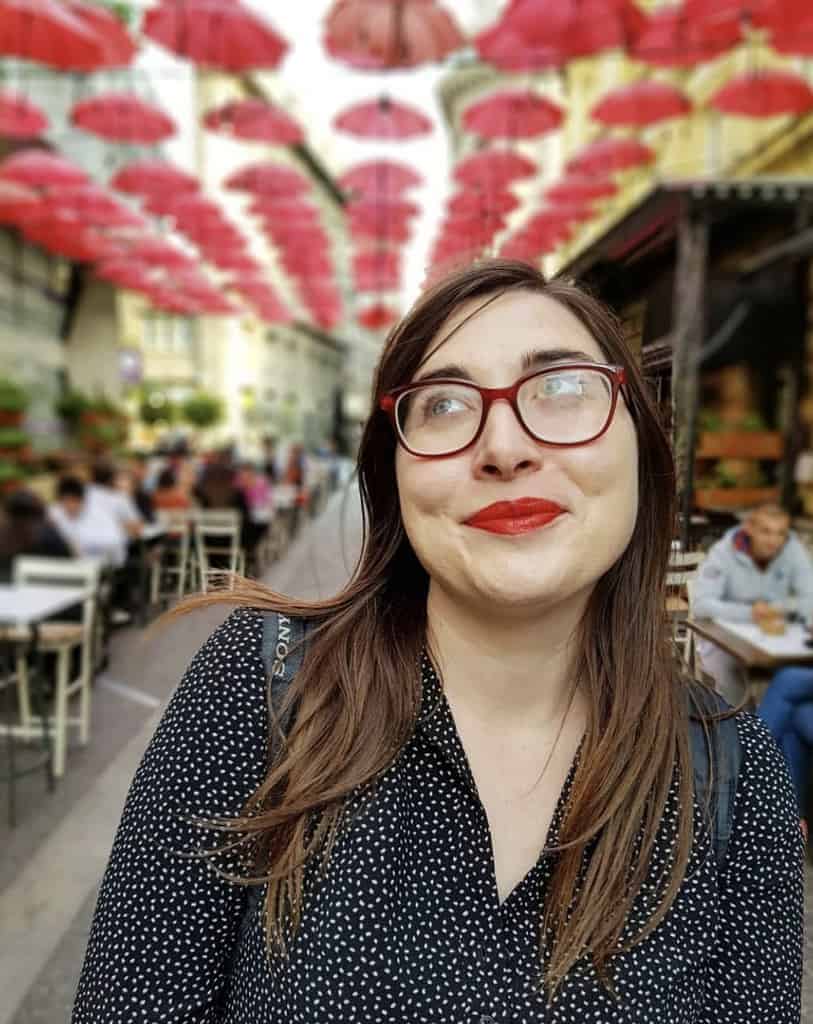 Allison Green is a travel blogger, writer, and podcaster who grew up in the Bay Area of California. She has spent time living in New York, Prague, and Sofia, but has returned to live in the East Bay. She has traveled to 60 countries before the age of 30 while running several digital travel publications. Her writing and podcast have been featured in Forbes, CBC Canada, National Geographic, the Huffington Post, and CNN Arabic, amongst others. She's obsessed with bouldering, houseplants, other people's pets, and anywhere she can see the ocean.