If you're planning a trip to San Francisco – you've made a phenomenal choice.
This famed City by the Bay is an incredible travel destination, full of culture, natural beauty, incredible architecture, and unique places found nowhere else in the States.
It's also primed perfectly for exploring the rest of California.
You can be at national parks in a few hours, beaches within the city itself or just miles out, three different wine countries within an hour, and so many more incredible hikes and small towns worth a stopover.
If you're not quite sure if San Francisco is for you, I'm here to convince you otherwise: here are 10 fabulous reasons to visit San Francisco, from someone who grew up in the Bay.
It's quirky beyond measure
Note: This post contains affiliate links, which earn me a small commission at no extra cost to you if you make a purchase using one of these links. Thank you for supporting this free content!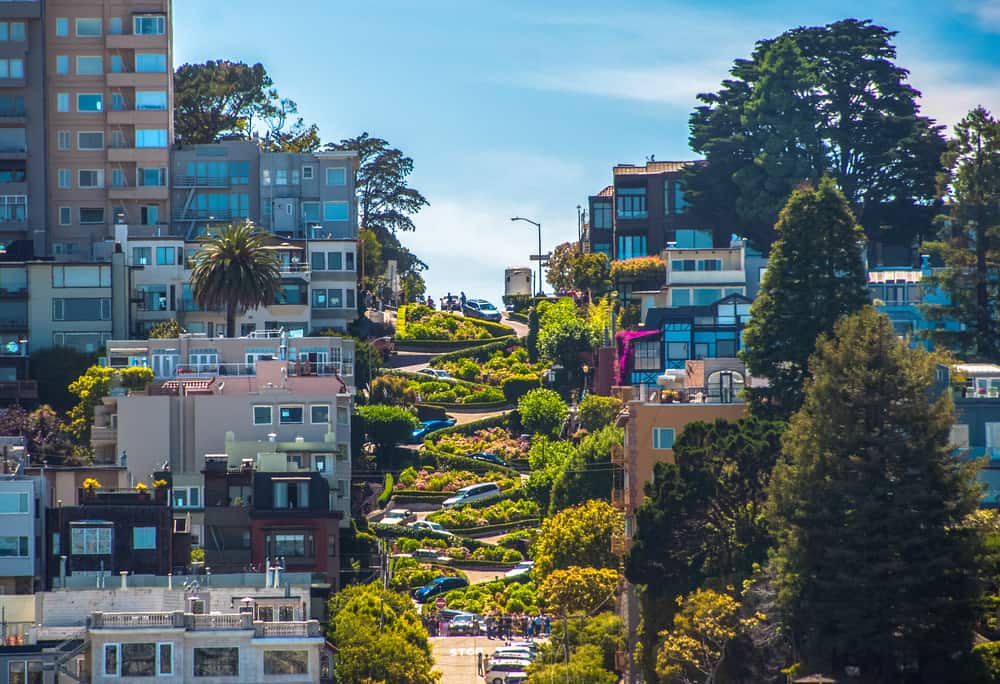 San Francisco is one hell of a city, unlike anywhere else you'll find in America.
While admittedly, tech boom and subsequent gentrification has changed a lot of the vibe of the city compared to its more hippie, artistic past, culture is San Francisco is like nowhere else.
Where else can you shop for pirate-themed memorabilia to support young writers on one block, eat world-famous pastries from a French-level patisserie, see unique street art entirely covering one alley, gorge on burritos twice the size of your face, and dance all night to African beats at a Senegalese nightclub all in a few square blocks?
I'm waiting, because it can't be anywhere other than San Francisco.
It's surrounded by perfect day trips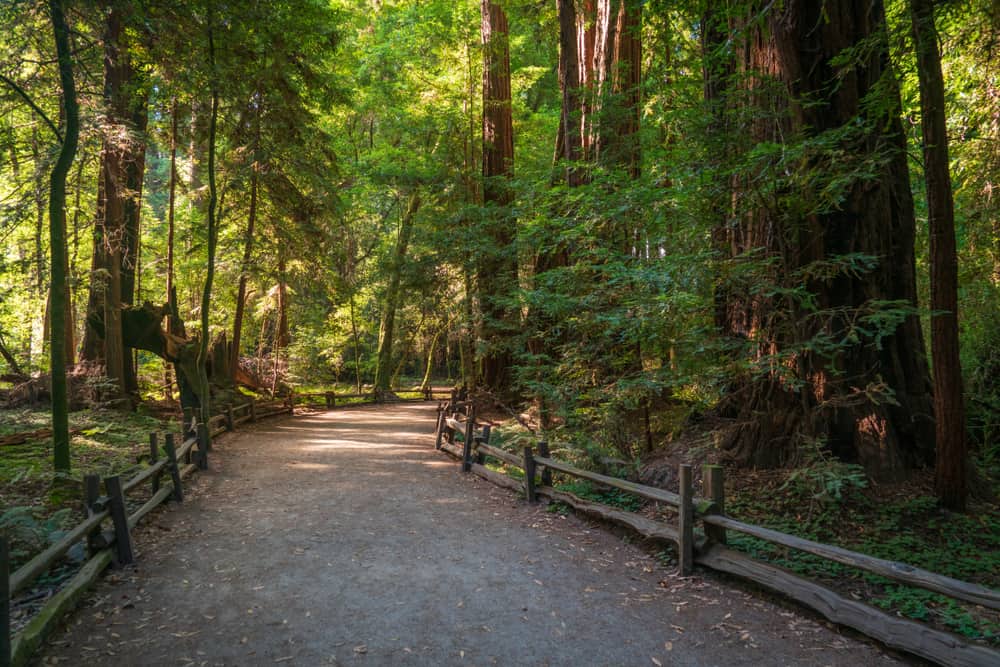 There are so many incredible day trips within just a few hours of San Francisco, if you have the ability to rent a car while you're in the city.
First, there's the beloved Muir Woods, a gorgeous redwood preserve near San Francisco just a 40-minute drive north. (Here's a guide on how to get there from the city).
You can also do a hike up Mount Tam for epic Bay Area views, or a trip to wine country in Sonoma County for some unpretentious delicious wines, there's no shortage of fabulous escapes from San Francisco easily at your fingertips.
It's got some of the best food on the planet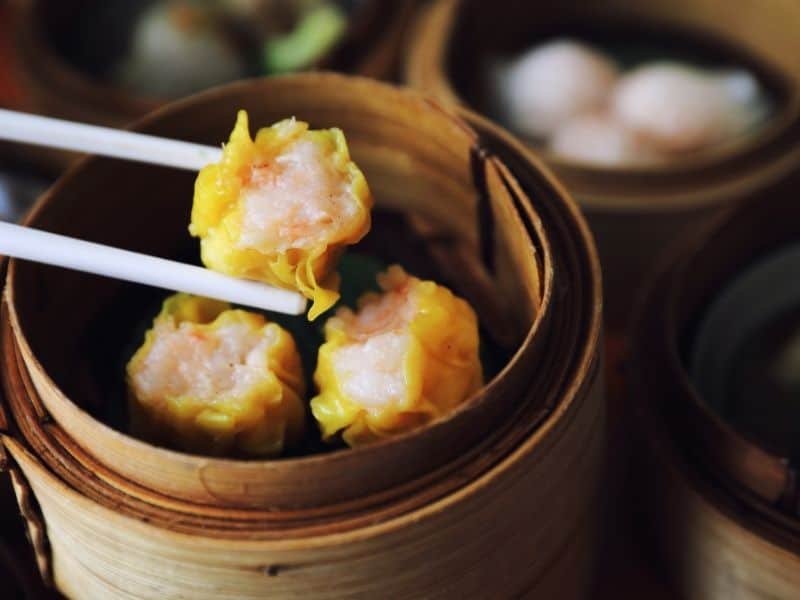 The best thing about San Francisco is its diversity, hands down. And there's no better way to experience that diversity than through its food!
Eat delicious burritos and other Latin favorites in the Mission District, pop by Chinatown for some of the best dim sum you'll ever eat outside of Asia, slurp pho in Little Saigon, and don't forget to check out all the artisan bakeries and ice cream shops for those with a sweet tooth.
It has beautiful wild beaches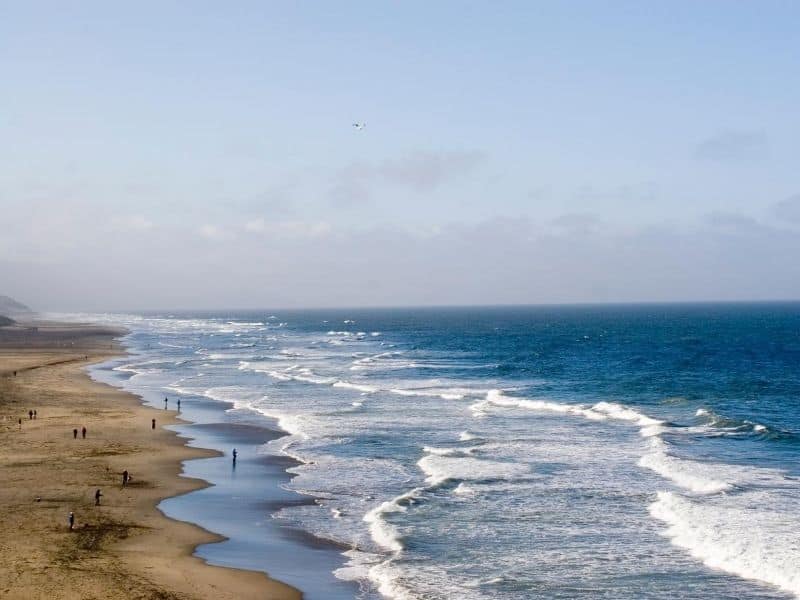 While San Francisco isn't exactly a sunbathing destination, there's no denying that its beaches are beautiful, pristine, and wild – though the water is frighteningly cold.
That said, you can enjoy watching wetsuit-clad surfers braving the waves in Ocean Beach, or admire views of the Golden Gate from China Beach or Baker Beach, amazing with a picnic of local goodies in tow.
It's got great wine and craft beer galore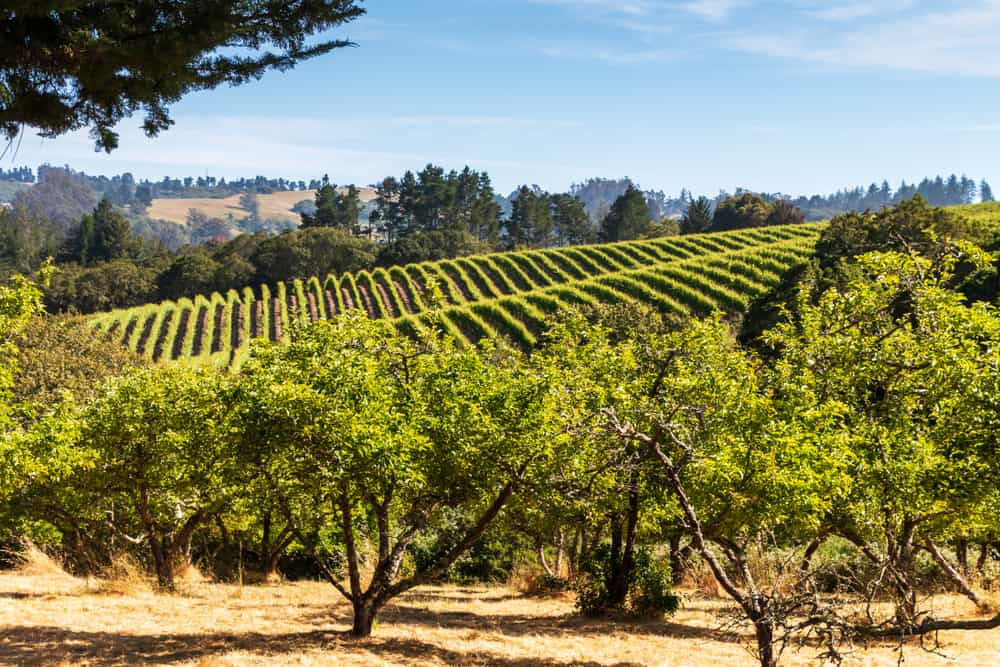 San Francisco is at the nexus of three incredible wine countries within just an hour or so's drive from the city. You've got Livermore Valley in the east, and Napa and Sonoma to the north, and each wine country offers phenomenal wines.
But don't worry if you can't get out of the city, as there are plenty of places that will bring that wine to you. I recommend Ferry Plaza Wine Merchant and Napa Valley Winery Exchange: these two wine shops are located in downtown San Francisco and sell lots of great local wines.
Craft beer also abounds in the Bay Area, with several incredible breweries in San Francisco, Santa Cruz, Sonoma County, and beyond. Try San Francisco's local craft beers – Anchor Steam, and Fort Point – or an in-the-know favorite, the Russian River Brewing Company.
It's Instagrammable as hell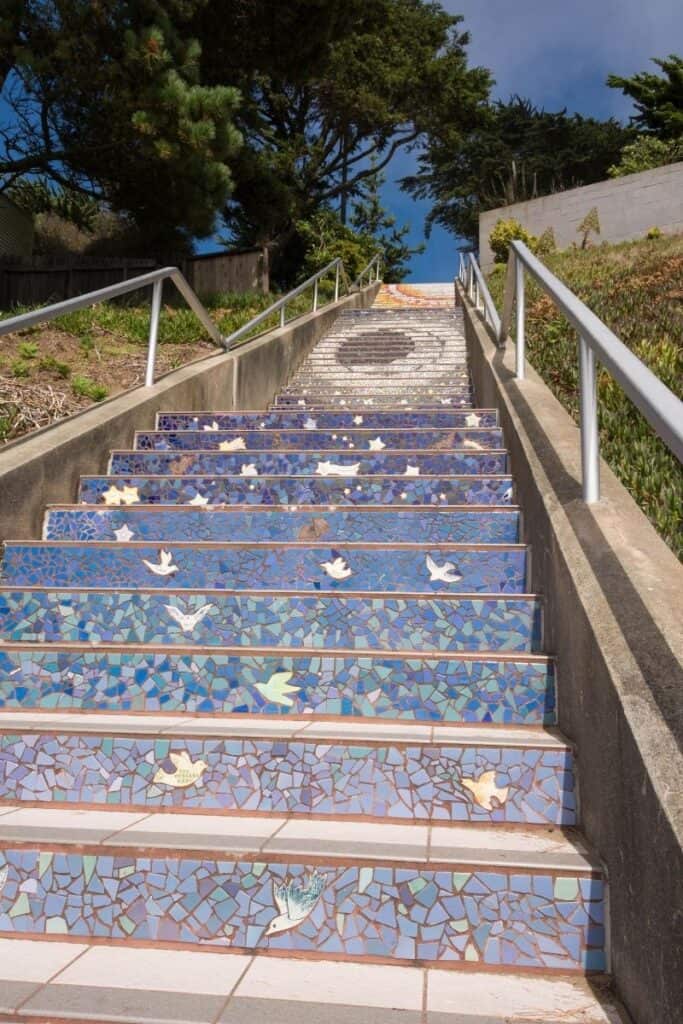 San Francisco has so many great photo spots, it's hard to narrow down just a few.
Whether it's Alamo Square with its famous view of the slanted Painted Ladies with the San Francisco skyline in the background, all the incredible viewpoints of the Golden Gate Bridge scattered around the city, painted staircases, colorful houses, or deliciously photogenic foods, there's so much to snap in San Francisco that you'll never run out of new fodder for your feed.
The weather is usually pretty decent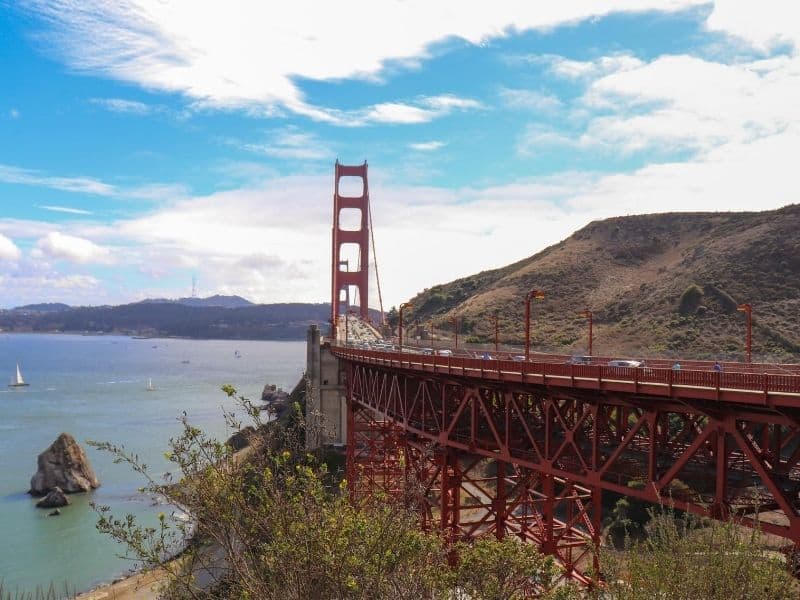 San Francisco's weather gets a bit of a bad rap.
Okay, admittedly, if you visit San Francisco in the summer expecting glorious sunshine, you will undoubtedly leave disappointed.
San Francisco summers are perpetually moody and foggy, with typical high temperatures around 60 to 70 degrees Fahrenheit.
But the thing about San Francisco is also that it has many microclimates, so it's easier to find a warmer patch of the city. The Mission District is usually warmer and sunnier than other parts of the city, as is SoMa and Portrero Hill.
However, just pack appropriately for San Francisco weather and you'll generally be fine, as the weather tends to be cool and damp, not extreme.
Oddly enough, I tend to find that early spring and fall tend to be the warmer times of the year compared to summer, and winter usually isn't that bad either, though it can be quite rainy this time of the year.
Tons of hidden gems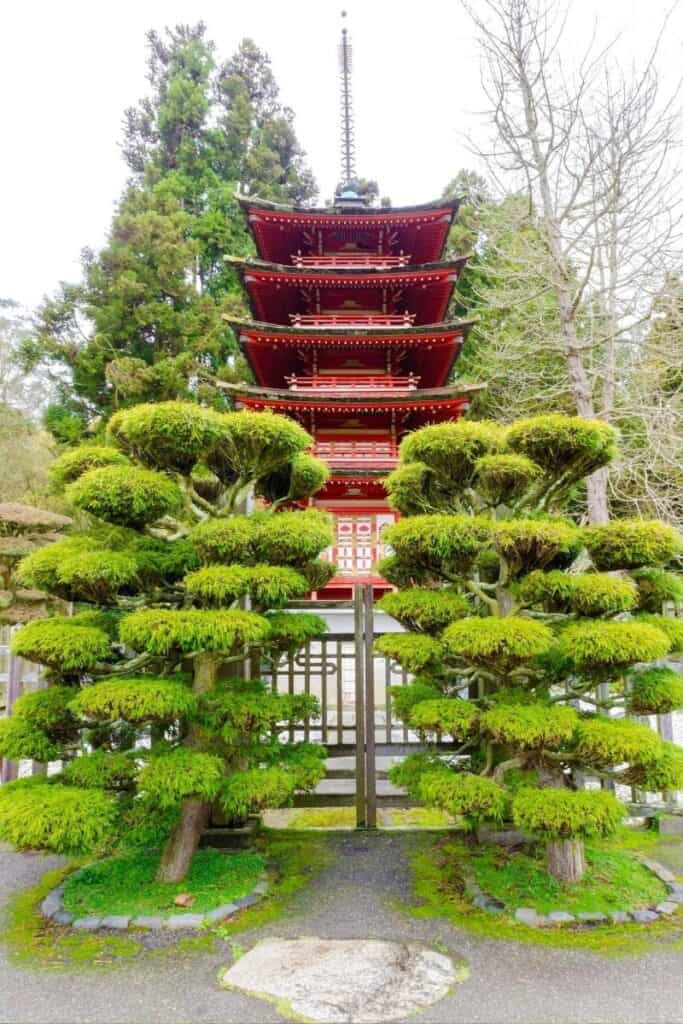 Pier 39. Ghirardelli Square. The Financial District. The Golden Gate Bridge. The Mission. That's like, San Francisco, right?

So, so wrong: there's so much more to San Francisco than just its most obvious sights.
Whether it's exploring the enormous Golden Gate Park with its Japanese Tea Garden, Conservatory of Flowers, or Dutch windmills or finding hidden speakeasies in the Tenderloin, there's a ton to do in San Francisco that the tourists simply don't often know about.
It's small and compact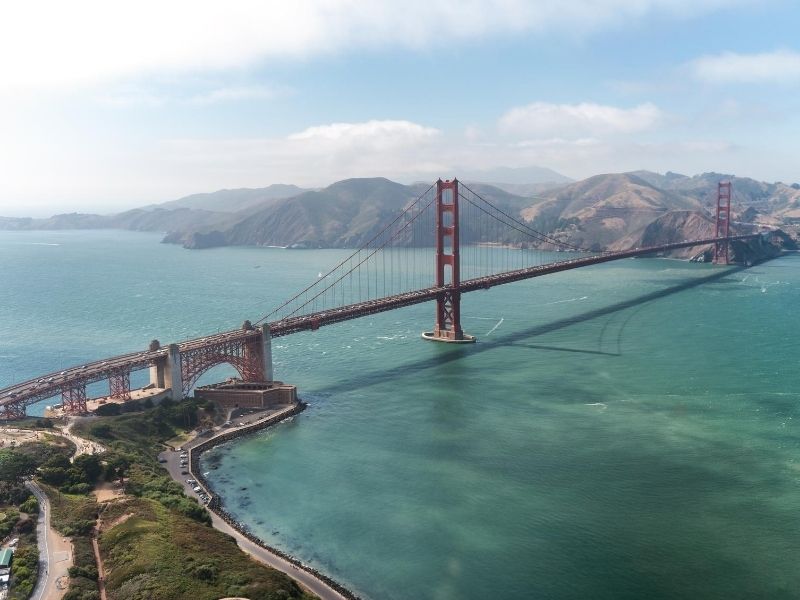 There's a phenomenal quote about San Francisco that I think rings impeccably true.
"San Francisco is 49 square miles surrounded by reality." — Paul Kantner
Yes, San Francisco is only 49 square miles, roughly 7 miles across by 7 miles wide, meaning that it's pretty easy to see as much of San Francisco as your heart desires in a brief trip.
It's not one of those cities like New York or LA where everything is spread out and you'll spend your whole time in Ubers or on the metro. It's truly a walking city…. If you can handle those hills, that is.
But pro tip, there are also electric-assisted e-bike rentals and scooters galore to help you navigate the city without your glutes falling off.
There's just nowhere else like it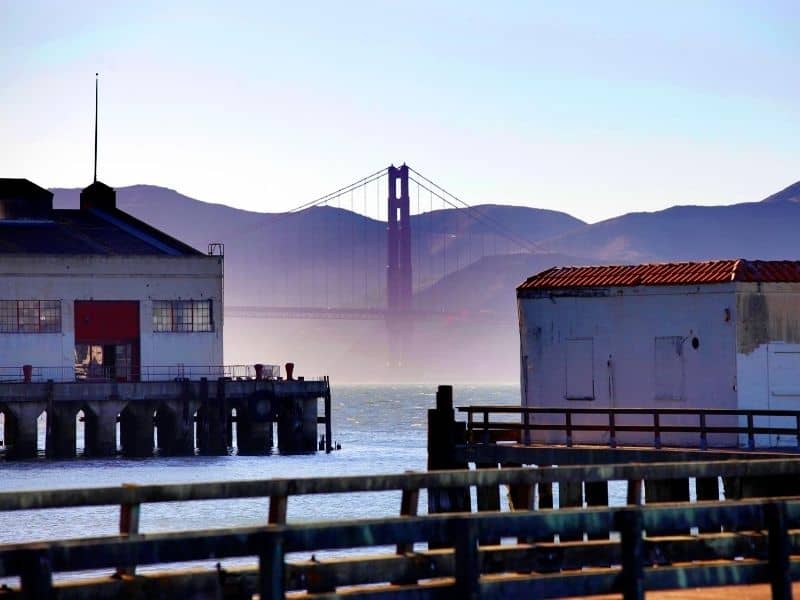 Surrounded by water on three sides, San Francisco has almost an island oasis feel while still being surrounded by hills and mountains.
Its beaches are rugged and wild. Its houses are quaint and not overly built up. Its neighborhoods are charming and distinct, easy to walk between and get different senses of San Francisco's culture through each one.
It's a city where the Beat generation started, where censorship was challenged and destroyed, where love is love, where weirdness is venerated, where anything is possible.
It's a city that was shaken to the ground and rebuilt, and one that'll likely be shaken again soon and have the resistance to rebuild all over again.
It's a beautiful place, and no matter how far I stray, it'll always be my home.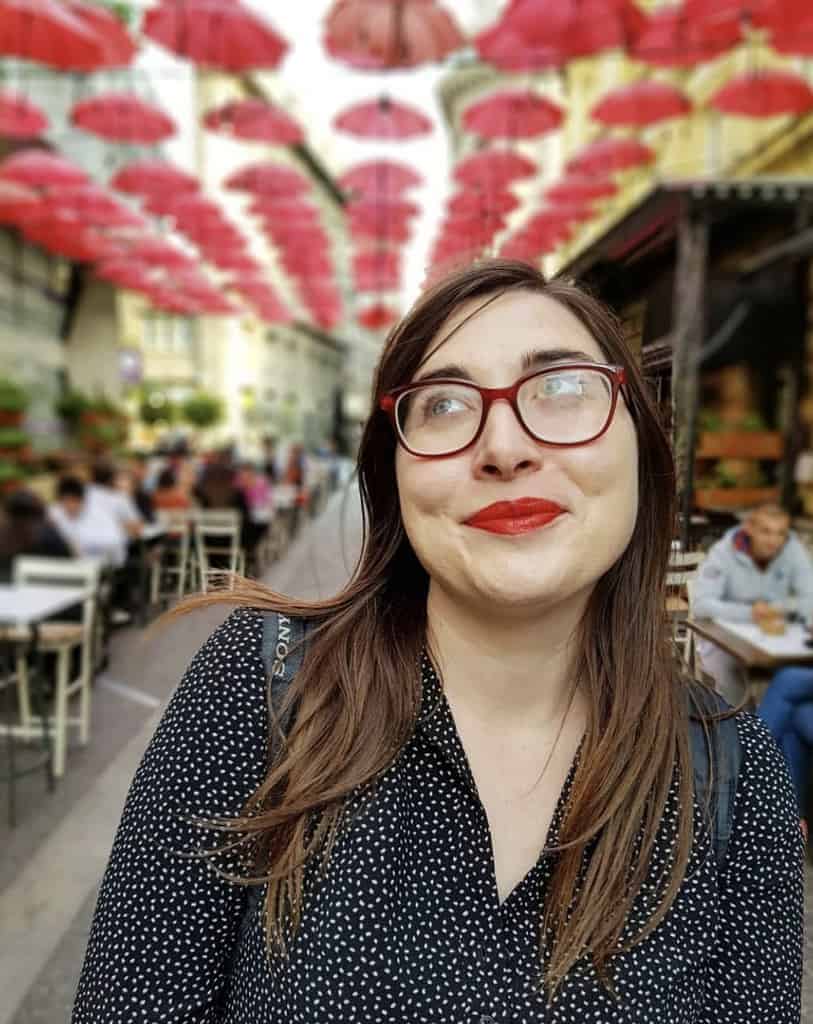 Allison Green is a travel blogger, writer, and podcaster who grew up in the Bay Area of California. She has spent time living in New York, Prague, and Sofia, but has returned to live in the East Bay. She has traveled to 60 countries before the age of 30 while running several digital travel publications. Her writing and podcast have been featured in Forbes, CBC Canada, National Geographic, the Huffington Post, and CNN Arabic, amongst others. She's obsessed with bouldering, houseplants, other people's pets, and anywhere she can see the ocean.