Bishop is a small, unassuming trail-town in Inyo County, nestled in the heart of the Owens Valley.
While looking at the town through a tourist lens, the list of things to do in Bishop may not seem exceptional on the surface.
With only a handful of restaurants and eateries, combined with an absence of thriving nightlife, Bishop's charm could be overlooked by the average vacationer.
However, if you are a van-lifer, thru-hiker, rock-climber, or extreme adventurer, Bishop is the ultimate hub for some of the finest mountainous outdoor activities in all of California.
With the dramatic Eastern Sierra Nevada Mountain range in one eye and the dry, arid White Mountains in the other, the beauty of this area is unparalleled.
Bishop is also a town with great history. Prior to 1845, when Samuel A. Bishop and company discovered the town, the area was inhabited by the Paiute Indians.
Once discovered, white settlers established the town as a base camp, developing a farming community to harvest beef for the budding mining camps in the area.
Here are just a few of the amazing things to do in Bishop and the nearby area!
But first, let's take a look at the best lodging options in Bishop!
Where to Stay in Bishop
Note: This post contains affiliate links, which earn me a small commission at no extra cost to you if you make a purchase using one of these links. Thank you for supporting this free content!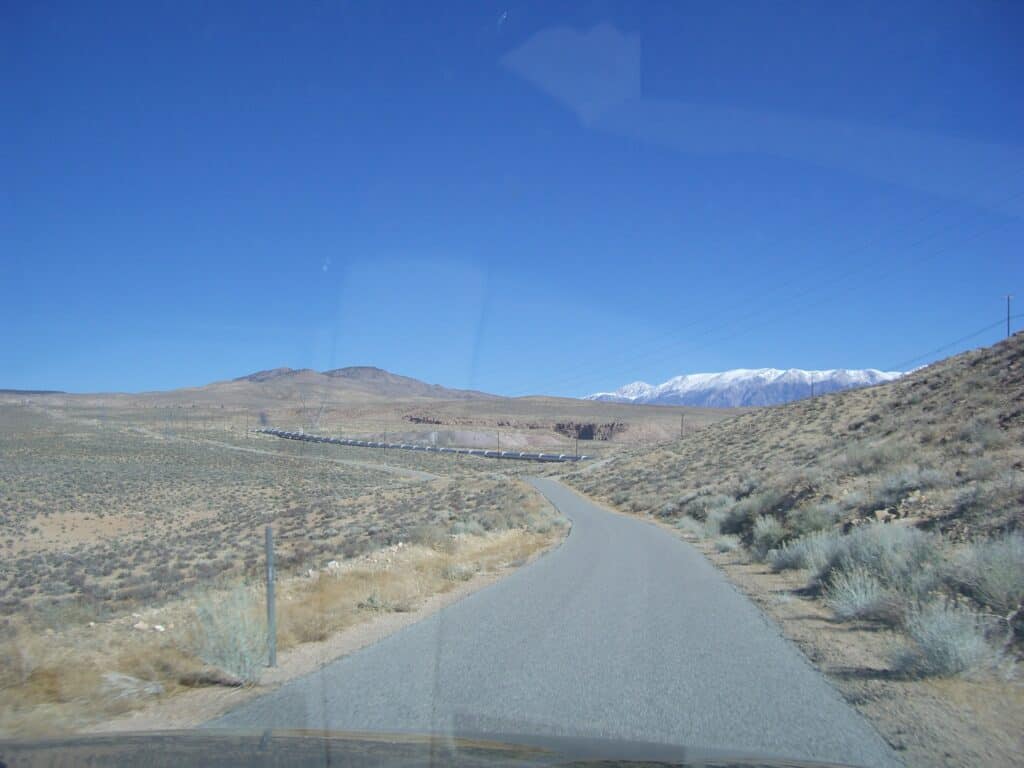 Where to Stay in Bishop?
If you're looking for the best hotel options in Bishop, here are some of the top hotels to consider for all budgets!
Luxury: We recommend staying at Holiday Inn Express Hotel & Suites Bishop, as one of the best rated in town and for its proximity to some of the best hiking trails in the area.
This fabulous 3-star hotel is located close to the town center and offers many amenities like a 24-hour fitness center, swimming pool, free parking, free breakfast and it's also pet friendly. It's the best choice if you want to enjoy a luxurious experience in Bishop!
Budget: If you're looking for an affordable option but still want to enjoy a comfortable stay in Bishop, we highly recommend staying at Super 8 by Wyndham Bishop. It has all the amenities that you need at a low cost.
The hotel has free WiFi, swimming pool, free breakfast, and offers spacious rooms with king-sized beds, microwaves, refrigerators, work desks, and flat TV. It is really comfortable, family-friendly, and only 1 hour away from Mammoth Mountain Ski Area.
Things to Do in Bishop, California
Pack Up and Ride into Mule Days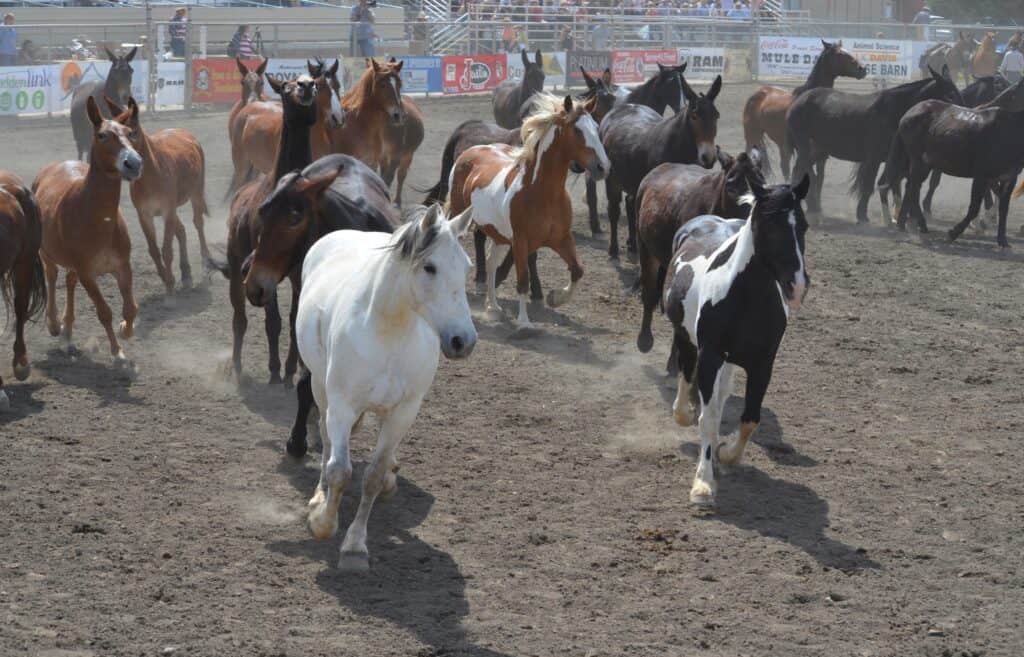 A timeless tradition is Bishop is the annual celebration of Mule Days.
Every Memorial Day Weekend for over 50 years, mule packers throughout the west descend upon Bishop for a 6-day celebration with parades, festivals, and competitions.
The Saturday prior to Memorial Day is the annual non-motorized parade. The participants are restricted to people traveling by foot, on horseback, or with your mule.
In 1974, then-Governor Ronald Reagan was Grand Marshall of the parade, garnering national attention and growing the event to what it is today.
Friday through Sunday, there is a music festival to kick off the event. At the fairgrounds in town, the park opens its doors to musical acts, food trucks, carnival games, and mule shows.
The heart of Mule Days is in the competitions. There are a variety of events where mule packers go head-to-head including carriage races, steer stopping, and calf roping.
The main event of Mule Days is the "Pack Scramble."
During the Pack Scramble, competitors must gather their own mules among a sea of more than a hundred mules and horses, successfully pack them all, and escort them from the arena.
It is a wild spectacle with rodeo cowboys shooting blanks, riling up the rowdy crowd.
Go bouldering in the Buttermilks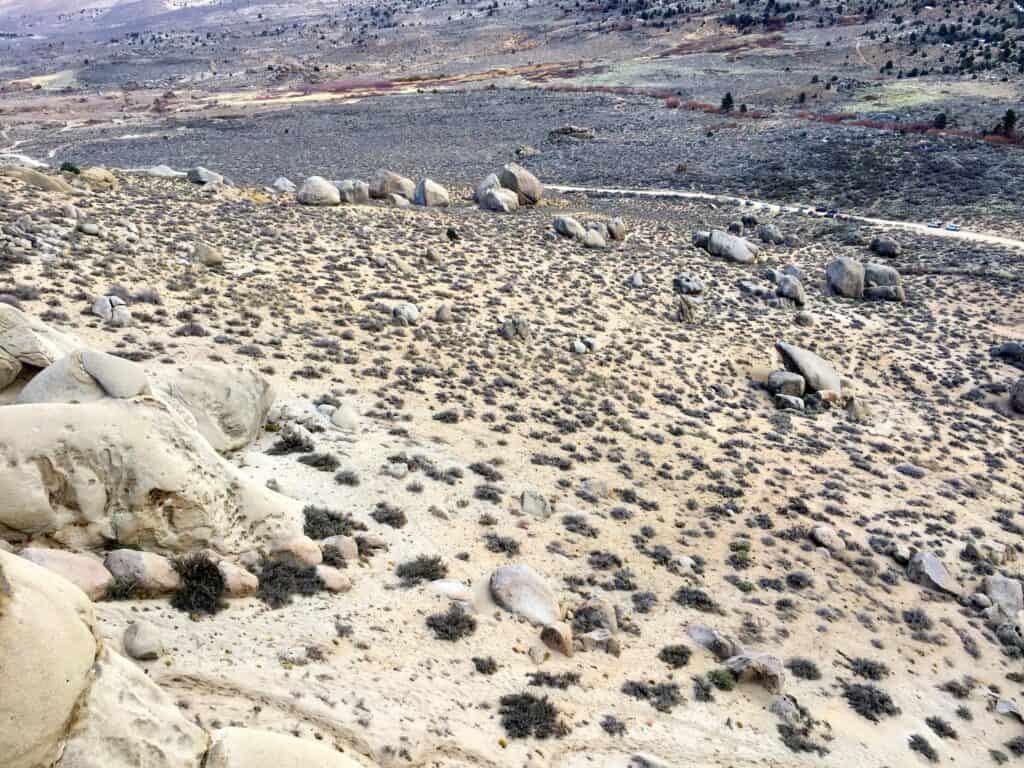 Located just 15 minutes from Bishop is the Buttermilks, where an iconic site for bouldering is at your fingertips.
Just a few miles down a back road that appears to lead to nowhere, you will find some of the most unique and technical rock-climbing boulders in the entire world.
In this area, you will find upwards of 30 boulders, with hundreds of climbing problems waiting for the best climbers to solve.
While driving down the dusty and bouncy Buttermilks Rd, proceed slowly to avoid erosion as the washboard road is delicate terrain.
Get a Loaf of Sheepherder Bread at Erick Schat's Bakkery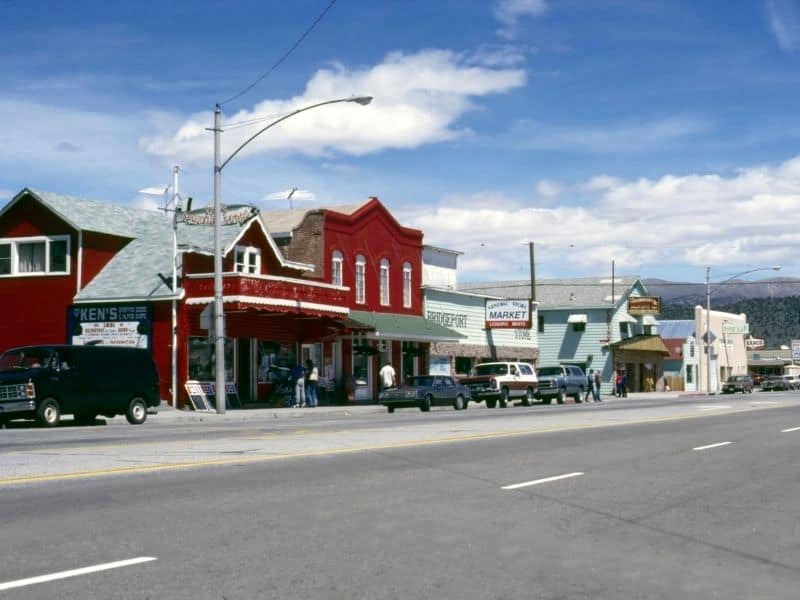 The Schat family of bakers immigrated to the United States from Holland in 1883 and opened the original Bishop bakery in the early 1900s.
Influenced by local Basque sheepherders, Schat's Bakery founder Erick Schat built a stone hearth oven to make the first sheepherder bread, putting Bishop on the map.
Today, the Bakery continues to be the lead tourist attraction in the town of Bishop.
Located in the center of town, Erick Schat's Bakkery has a menu of Dutch favorites such as candies, jerky, and various dessert pastries.
However, the main allure of the bakery is its hand-shaped loaves of sheepherder bread, baked in the traditional Dutch stone hearth ovens since its inception.
Eat with the Locals at Great Basin Bakery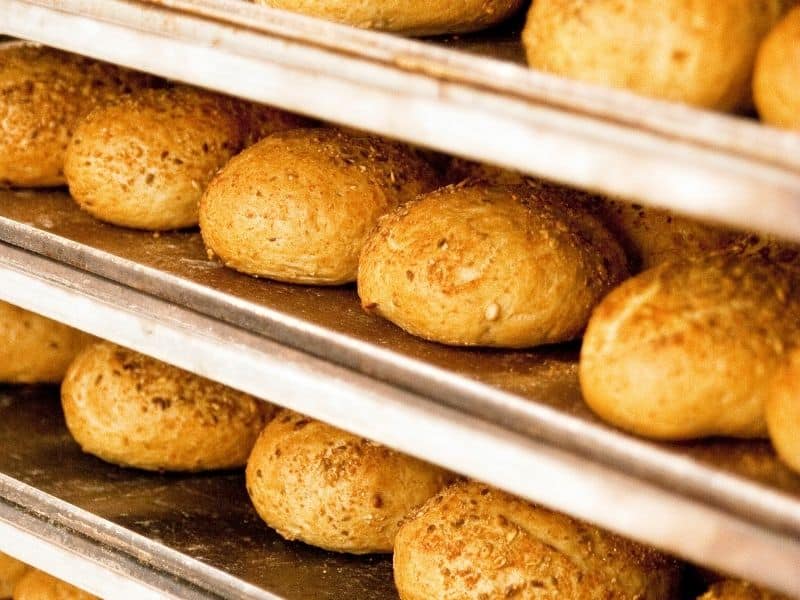 While Schat's Bakkery sees lines of tourists out the door year-round, you will find locals purchasing their baked goods from Great Basin Bakery, and for good reason.
In contrast to its famous competition, Great Basin is a small bakery off the main strip, serving rotating bakes of bread, made fresh daily.
In addition to loaves of bread, Great Basin offers a selection of deli sandwiches, soups, salads, and homemade cookies.
Unwind at Mountain Rambler Brewery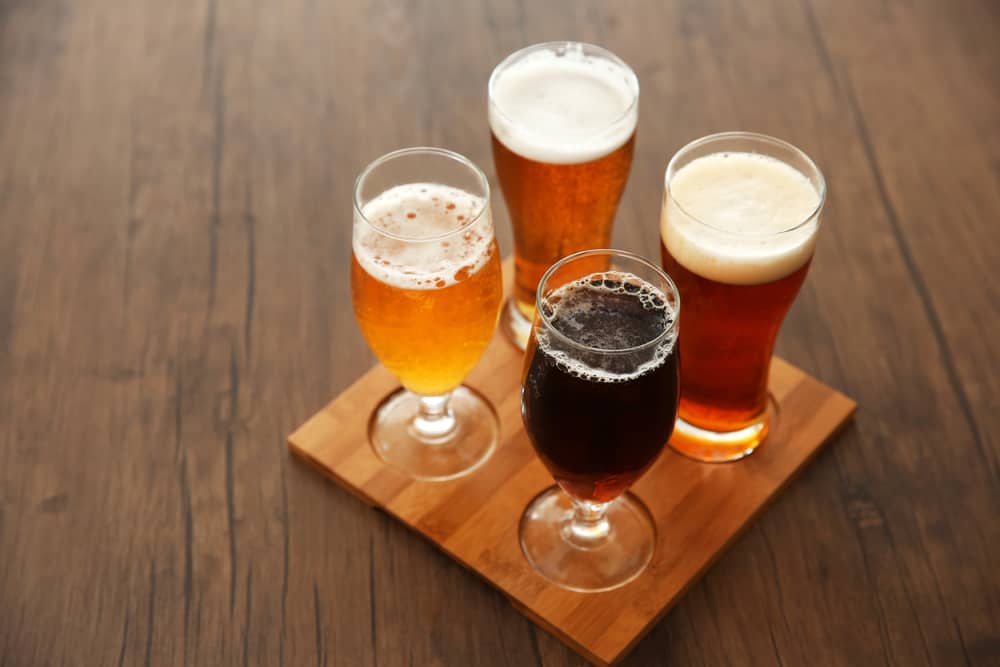 After a long adventure, there isn't much more satisfying than a tall beer and a burger at the local brewery, and Mountain Rambler Brewery is the one and only brewery in all of Bishop.
Fortunately for travelers, this brewery is not just another taphouse, it is an exceptional one.
The rotating taps deliver award-winning level craft brews, and the kitchen serves a limited, but high-quality selection of locally sourced small eats, delicious free-range chicken sandwiches, and flame-broiled, grass-fed burgers, made to order.
The kitchen is fantastic, but the beer is what makes the brewery special.
They offer the typical variety of ales, lagers, and IPAs, but far and away the most celebrated beers are the Venusian Blonde Ale, a gold medal winner at the 2019 California Craft Brewers Cup, and this author's favorite, Seven Gable Scottish Ale – 1st place winner at the 2018 California State Fair.
Check Out Mahogany Smoked Meats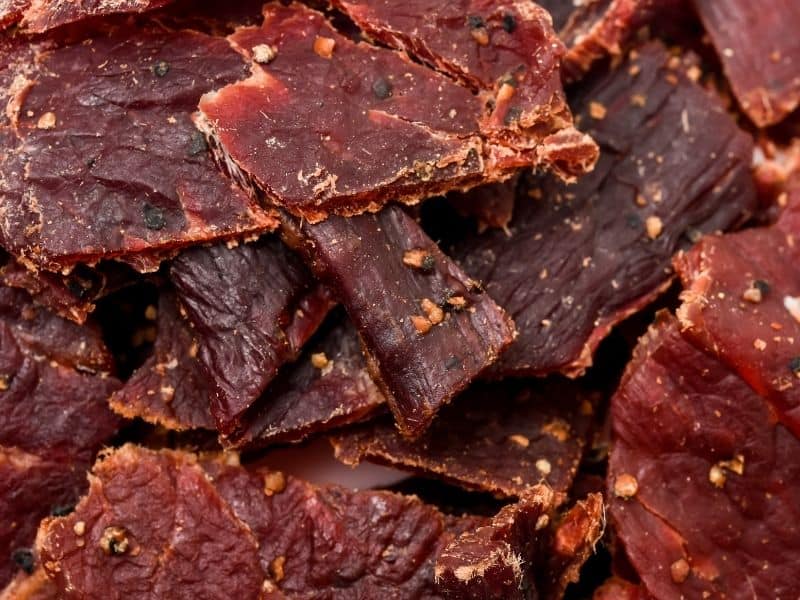 Opening in 1922, Mahogany Smoked Meats company opened its doors to Bishop.
Nearly 50 years before Bishop would become a popular destination, Mahogany Meats established itself nationally and became a must-stop for travelers coming and going from Reno and Los Angeles.
Known for their use of incredibly dense mahogany woods for smoking, the flavor of the meat that leaves the smokehouse is original and unparalleled.
Their specialty is their variety of jerky. They have your traditional beef and turkey jerky, but they also serve exotic jerky with elk, wild boar, buffalo, and king salmon.
If the famous jerky doesn't get your mouth watering, they also offer freshly smoked bacon, ham, turkey, and sausages that will surely do the trick.
Stop in for lunch, as they also have a sandwich shop and deli!
Reserve a Backcountry Permit at the Bishop Visitor's Center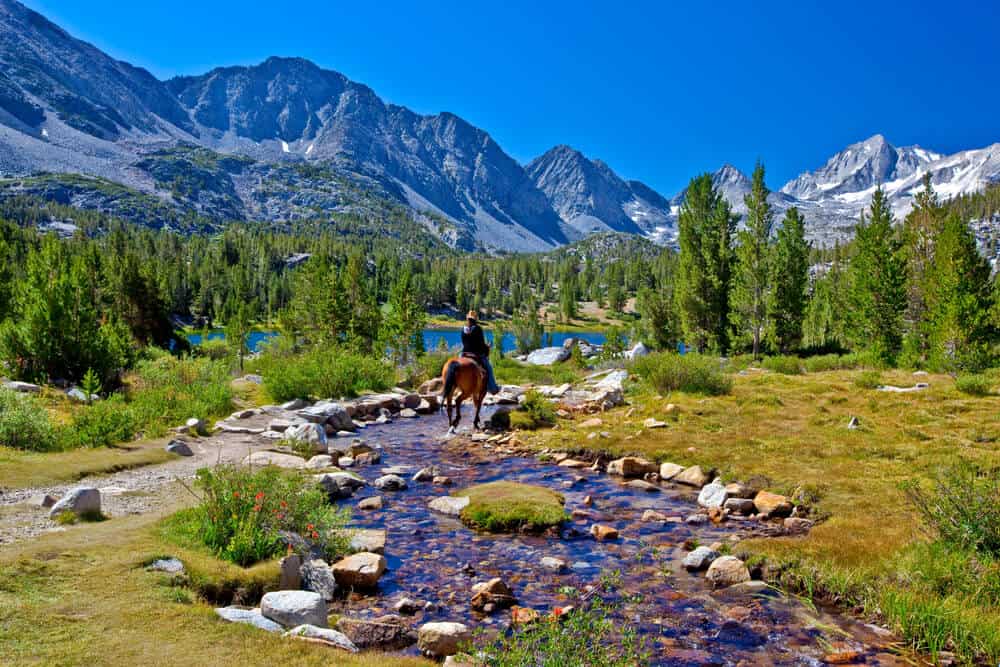 To camp in the Eastern Sierras, you are required to obtain a wilderness permit, as the total number of hikers is limited per hiking trail, per day.
If you have plans to visit in the future, be sure to register for your backcountry permit more than 6 months in advance.
If you are unable to get a permit in advance, that is okay. The Forest Service reserves several back-country hiking permits that can be obtained the same day.
Keep in mind, these permits are limited. If you are planning to backpack a specific trail, try to get to the visitor's center an hour before the doors of the visitor's center open.
Around that time, a line outside will form filled with eager hikers looking for the same permits.
Pro Tip – Prior to arriving, choose a backup hike, it is not uncommon for the popular hikes to become unavailable.
Things to Do Near Bishop, California
Escape into a Western in Alabama Hills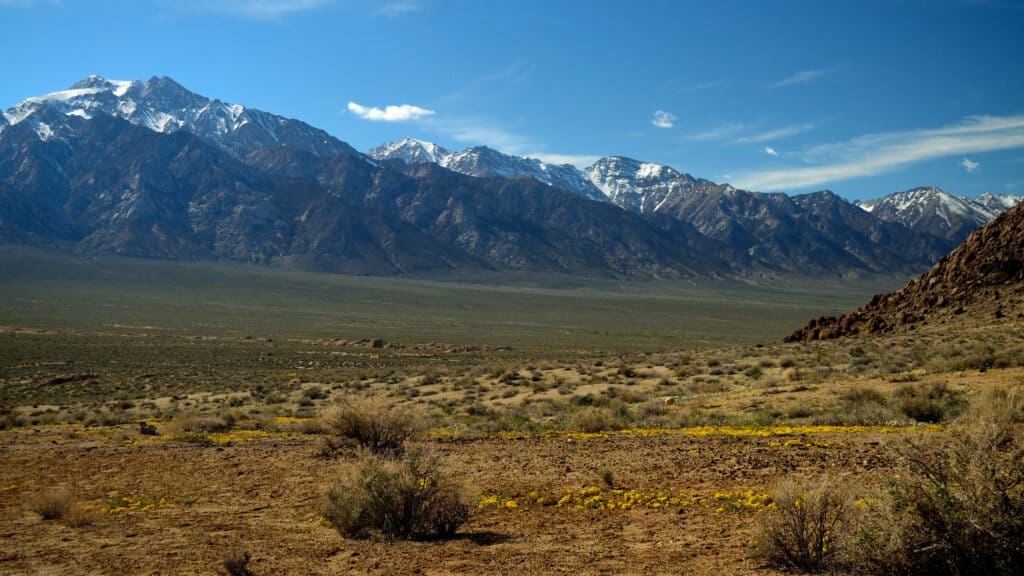 An hour south of Bishop is the treasured area of Alabama Hills.
A geological wonder, Alabama hills is known for its granite mounts formed from percolated waters over years. The area appeals to travelers, tourists, and historians alike.
The jewel of Alabama Hills is the Mobius Arch, a naturally formed archway perfectly framing the tallest peak in all of California, Mount Whitney (14,505ft).
To get to Mobius Arch, once turning off the 395 towards Lone Pine, make a right on Movie Road.
Travel 2.5 miles down the dusty road until you reach the trailhead, where there is a sizeable parking area.
Once parked, the pathway to the arch is a 0.6-mile loop and is considered easy.
Alabama Hills is spectacularly picturesque and for over a century has been a popular filming location for both television and movies.
In the early 1900s, Alabama Hills was the backdrop for dozens of Westerns starring the likes of John Wayne, Cary Grant, Roy Rogers, Clint Eastwood, and many others. The Lone Ranger TV series was primarily filmed here.
However, Alabama Hills was not limited to Westerns.
The hills create a contrasting landscape that has veiled itself as alternate states, countries, and even distant planets in Hollywood.
If you watch closely, you can spot the hills in blockbuster movies such as Tremors, Iron Man, and Django Unchained.
To get more information on the history of filmmaking in Alabama Hills, visit the Museum of Western Film History in Lone Pine and take a walk through the history of some of our favorite gunslingers.
Explore the Excellent Hiking Opportunities Surrounding Bishop
Around Bishop, the choices for world-class hiking are endless.
From memorably scenic day hikes to extended backpacking trips, these opportunities are fit for anyone.
Here are a few recommended hikes, but these only scratch the surface of the many adventures waiting to be explored.
Little Lakes Valley to Long Lake is the perfect day hike. The trail is a concentrated sampling of the beauty of this high-elevation alpine mountain range.
Surrounded by sharp peaks covered with snow, Little Lakes Valley swiftly moves through forests, exposed boulders, and of course – valleys.
Along the hike, you will encounter three lakes: Heart Lake, Long Lake, and Gem Lake, three of the prettiest lakes in California.
The entirety of the hike is an 8 miles out-and-back trail and is graded as moderate with 1,059 feet of elevation gain.
Starting at the massive South Lake trailhead, the Bishop Pass Trail is arguably the most popular hike in the Eastern Sierra and is a terrific way to send yourself deep within the alpine wilderness.
Along this trail, you will find yourself gliding through valleys, laboring through switchbacks, and marveling at the expansive views of the mountain range.
In addition, this trail doesn't end at Bishop Pass.
If you are feeling adventurous, you can continue the day trip for as long as a week as the trail branches off into multiple popular backcountry camping locations.
To reach Bishop Pass, it is a 10-mile hike with 2,345 feet of elevation gain and is graded as difficult.
If camping, you are required to obtain a wilderness permit at the Bishop Visitors Center.
This is a permit you want to get in line an hour early before they open because it gets booked fast!
Note: all overnight camping in the Eastern Sierra requires a bear canister, which can be rented at the visitor's center.
Go Back in Time at the Ancient Bristlecone National Forest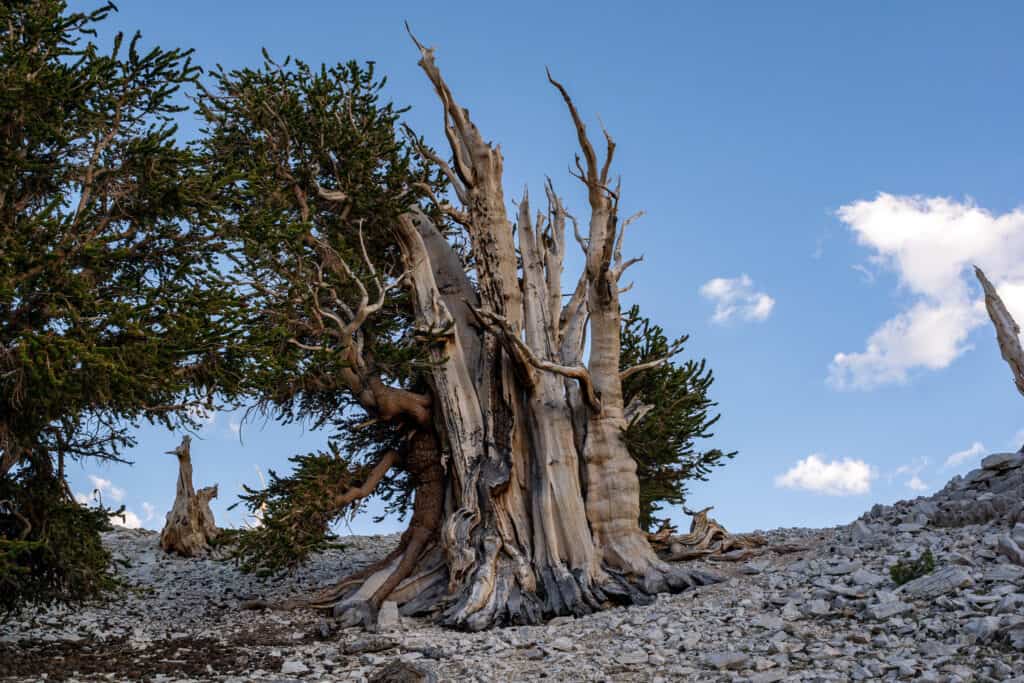 Tucked away in the White Mountains stands a tree older than the great pyramids of Egypt!
The Ancient Bristlecone National Forest is the home of the world's oldest non-clonal tree, the Methuselah Tree.
Methuselah is aptly named Methuselah Grove and is estimated to be around 4,800 years old.
You won't find a sign or post marker identifying Methuselah, as it is unmarked by design in a grove of ancients to protect the tree from trampling visitors.
Bristlecone trees can only survive in harsh mountain conditions with little moisture, making the top of White Mountain a perfect habitat for these trees to grow slowly for thousands of years.
You can recognize them by their twisting characteristics. For great photos, hike the Discovery Trail to capture the Sentinel Trees – bizarrely contorted twin bristlecones that have died and have become symbols of the National Forest.
Capture the Skies with Night Photography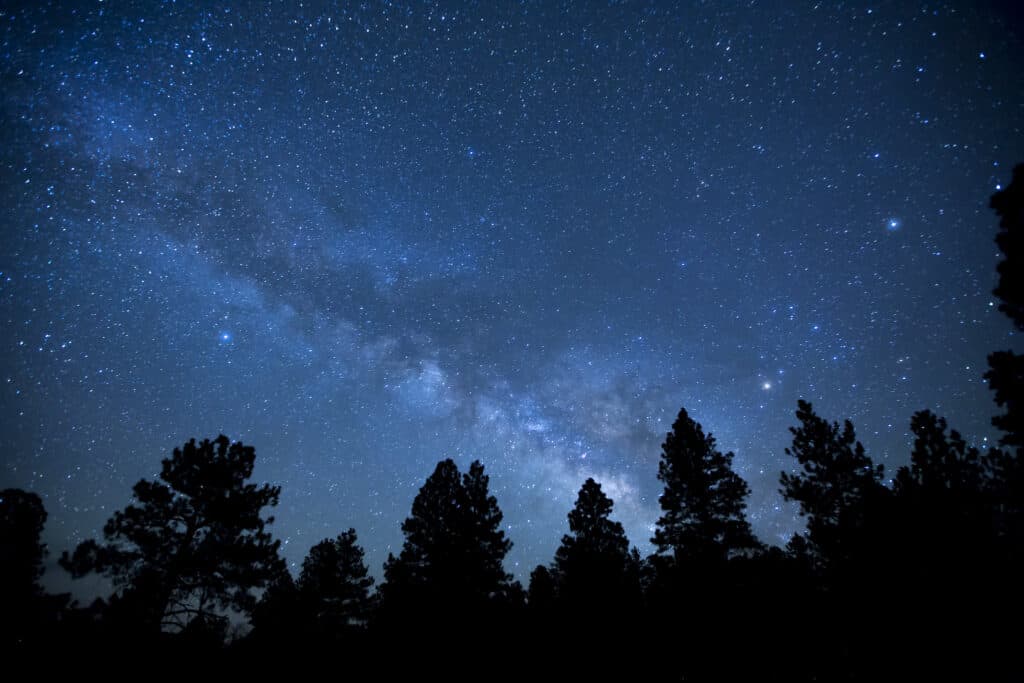 The areas surrounding Bishop are considered an International Dark Skies area and are a prime destination for night photographers from around the world.
Bishop is hundreds of miles from the bright lights of any city, you can see millions of stars clearly from the convenience of town.
In recent years, Bishop has started an initiative to limit light pollution to ensure the optimum quality of visibility.
The absolute best place to see the night skies is in the White Mountains to the East!
Just down the hill from the Ancient Bristlecone Forest is the Grandview Campground.
Hidden high on the mountain, this campground is renowned for its absence of artificial light.
During the new moon phase, it is common to encounter professional photographers with massive telescopic lenses positioned to capture galaxies normally invisible to the naked eye.
Go Fly Fishing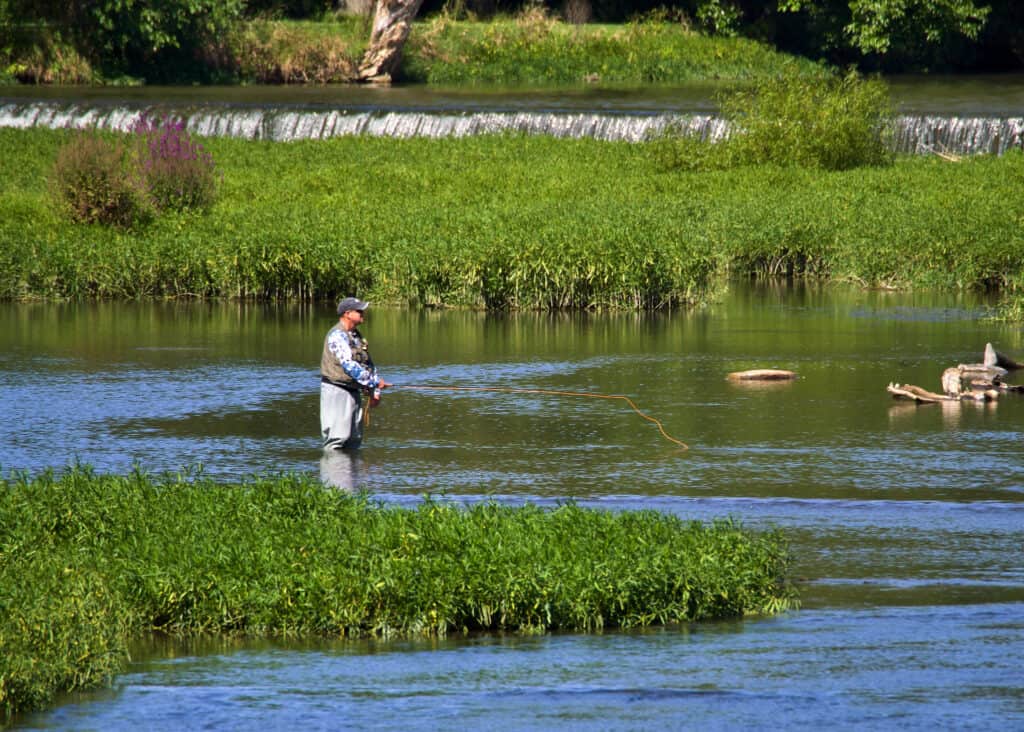 Cast a line in one of the countries favorite places to get out and fly fish.
You can find success fishing in one of the many alpine lakes surrounding Bishop, but you can pack your pole and hike many of the Eastern Sierra Mountain trails, wading in the shallow waters of the crystal-clear rivers and lakes along the way.
In the Sierra Nevada alpine lakes, rivers, and creeks, anglers can practice their fly technique in fishing holes across Inyo County.
South Lake Dam into Weir Pond and Middle Fork of Lake Sabrina are poorly kept secret fishing spots but are filled with colorful trout eager to be caught.
Hitchhikers? Pick 'em up!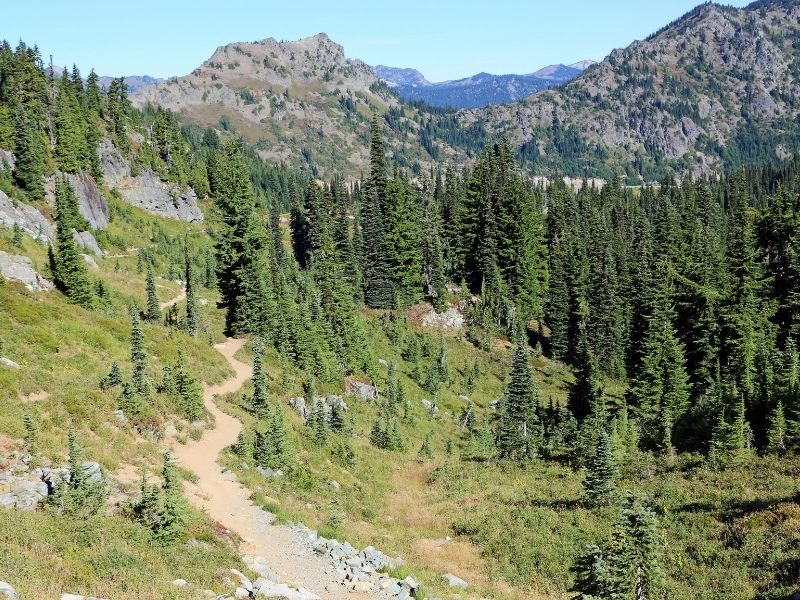 The Pacific Crest Trail (PCT) is an epic backpacking journey and should be on every hiker's bucket list.
Spanning 2,650 miles, the PCT runs from Mexico to Canada, taking you through the length of the Sierra Nevada and the Cascades passing through California, Oregon, and Washington.
Along the way, there are designated resupply points for hungry hikers to rest and recover before returning to the trail and Bishop is a welcomed sight for weary travelers.
Bishop is an interesting trail town because the trail exits are an hour away and the hikers rely on hitchhiking a ride into town.
When through-hikers leave the trail, they can coordinate and caravan with locals and fellow travelers in Bishop to shuttle them into town.
When you visit Bishop, it is very common to see a line of backpackers on the side of the road, with their thumbs high, looking for a ride back to the trailhead.
In most scenarios, picking up hitchhikers should be approached with great caution.
In Bishop, however, is an opportunity to meet and hear from individuals eager to share tales of their grand adventures while traveling off the grid.
Editor's Note: Of course, this advice is given with the caveat that you should always use your own discretion. Women, as well as trans and nonbinary people — especially those traveling alone — may not feel comfortable doing so, and that is perfectly reasonable!
Soak in the Revitalizing Natural Hot Springs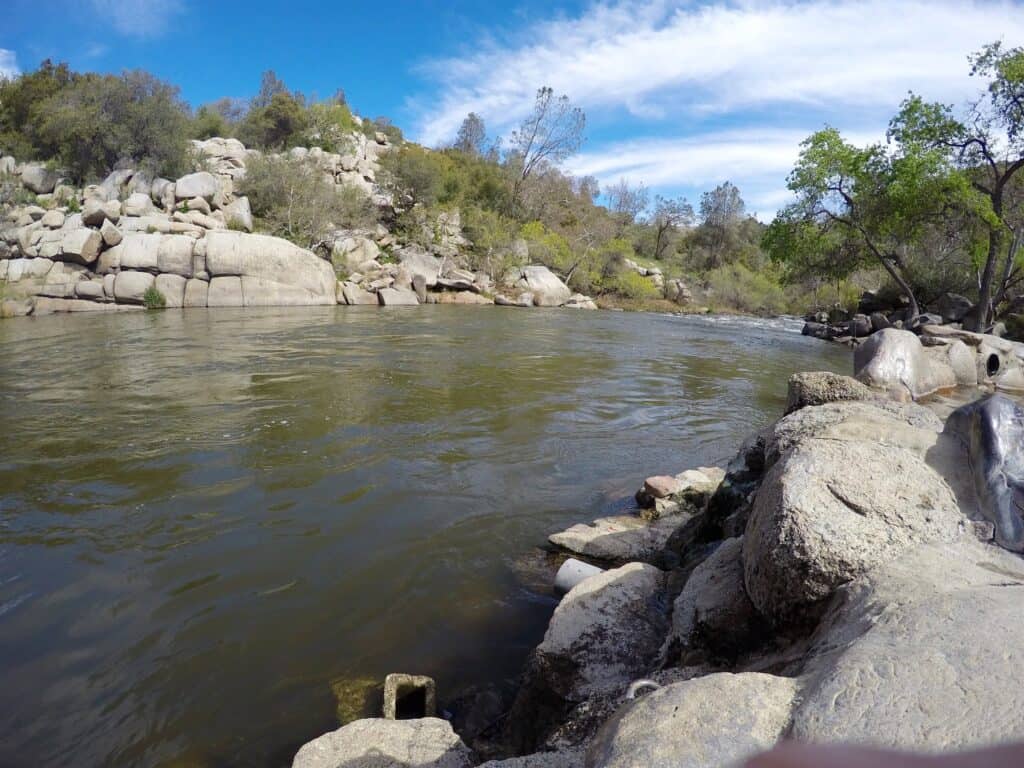 After a long hike, there aren't many things better than soaking in a hot spring.
The areas surrounding Bishop have several geothermic pools ready to revitalize the sorest of muscles.
If you were interested in a more comfortable, resort-style hot spring experience, the best option is just 10 minutes south of Bishop.
Keough's Hot Spring is an employee-operated hot spring that has been open for business since 1919. Admission for adults is $12 a person and children can get in for $7.
In addition to single-day passes, Keough's offers 10-day and monthly passes as well.
The springs are open year-round and have two different pools to enjoy.
If you prefer a more natural setting, there are several creekside hot springs just a short drive from Bishop.
These pools are usually within a mile of the main road and down rough dirt roads. Know before you go, clothing is optional.
The best roadside pools are located off Benton Creek Road, which is about 30 miles north of Bishop.
The more popular of the pools is Crowley Hot Springs. These springs have two pools and can fit up to 20 people but can be crowded during busy weekends.
During the winter, you can usually enjoy these springs privately, surrounded by snow for as far as the eye can see.
In this area, you can find several other hot springs within a mile. The Crab Cooker Hot Spring is a small pool with incredible views of the Eastern Sierra and can fit up to six people.
Don't stay in it too long, the springs get their name from the scathing hot waters!
Hot Tub Hot Spring is nearby, as well.
This spring is nice because it's private and as small as a standard bathtub. It fits up to two people and can be found on the side of the road.
There are also some other hot springs in the area if these don't quite suit you!
Check out Devils Postpile – A Geological Anomaly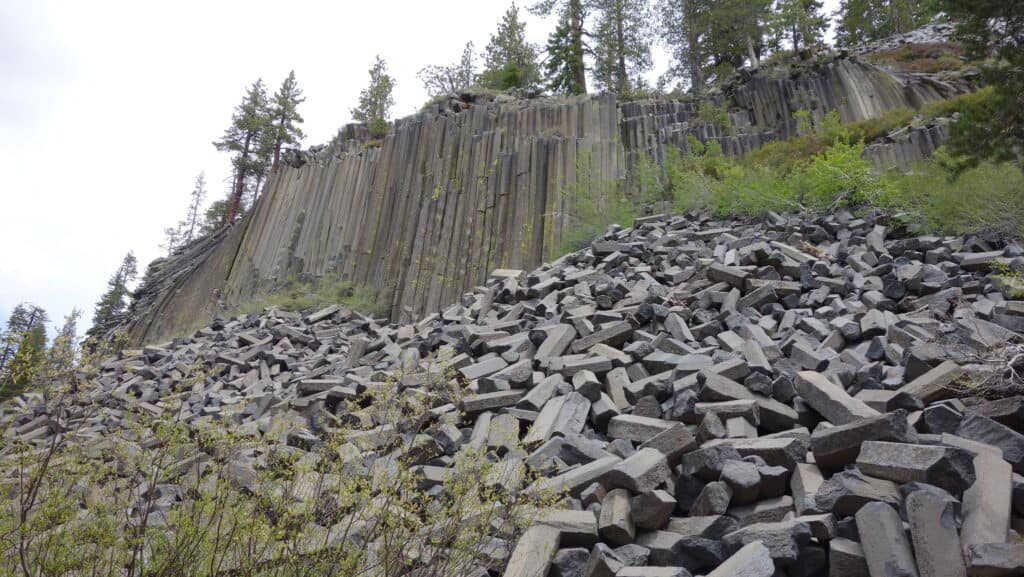 Just outside Mammoth Lakes, Devil's Postpile National Monument is about an hour and 20 minutes north of Bishop in the Ansel Adams Wilderness.
There are two main attractions in the area – Devils Postpile and Rainbow Falls.
The hike is a 4.9-mile out-and-back trail and is graded as easy with 515 feet of elevation gain.
The Devil's Postpile rock formation is only 0.4 miles in with a wheelchair-accessible walkway.
From there, continue the downhill hike for another 2 miles until you reach the powerful Rainbow Falls.
Devil's Postpile is an unusual rock formation that was shaped over 100,000 years ago.
These formations are called columnar basalt, massive symmetrical and polygonal columns.
It is assumed that columnar basalt is a reaction to a collision between flowing basalt lava and a receding glacier from the ice age.
At the end of the hike is Rainbow Falls, a 101-foot cascading waterfall that produces vibrant rainbows just above the surface.
Once there, sit along the banks of the San Joaquin River and relax to the overwhelming sound of the mighty waterfall.
The trail itself is exposed and offers little shade, once you reach the falls, the crashing mist cloud is a welcome relief.
Take the Rocky Road to see the Columns at Crowley Lake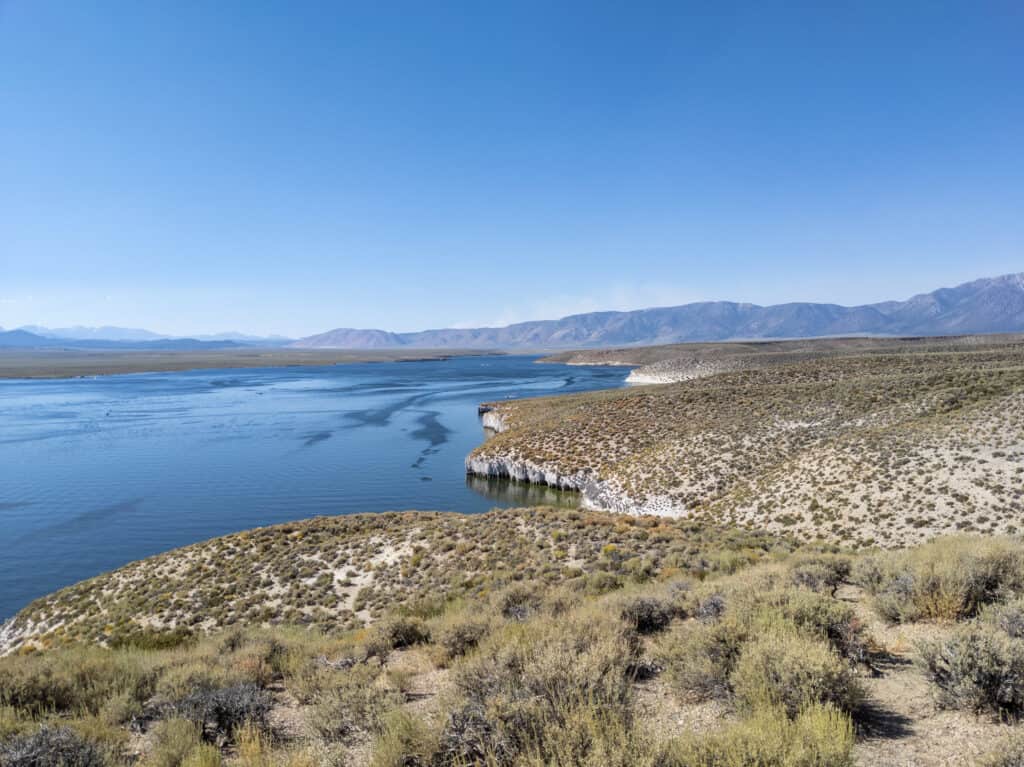 While heading north from Bishop, after 35 minutes you will encounter Crowley Lake, a large alpine lake adjacent to Highway 395.
The lake is a popular spot for fishing and watersports, but on the far side are mysterious geological columns.
Researchers say the 20-foot columns were formed 750,000 years ago when molten lava was cooled by heavy snowfall.
When the columns hardened, the snowfall would melt and create Crowley Lake, burying the columns beneath the surface.
Due to drought conditions, the lake now has lower water levels, exposing the columns that had been buried for centuries.
Accessing the columns at Crowley Lake can be difficult.
There is a road that leads you there, but it requires a high clearance, 4WD vehicle.
Once you have reached the parking area, there is a 1.8-mile hike that will lead you to the chalky towers.
During the summer months, there are boats available to rent to access the columns by water.
When the lake is completely frozen in the winter, you may be able to traverse the 2.5-mile walk across the lake to the columns but be very cautious.
Take the Roads Less Traveled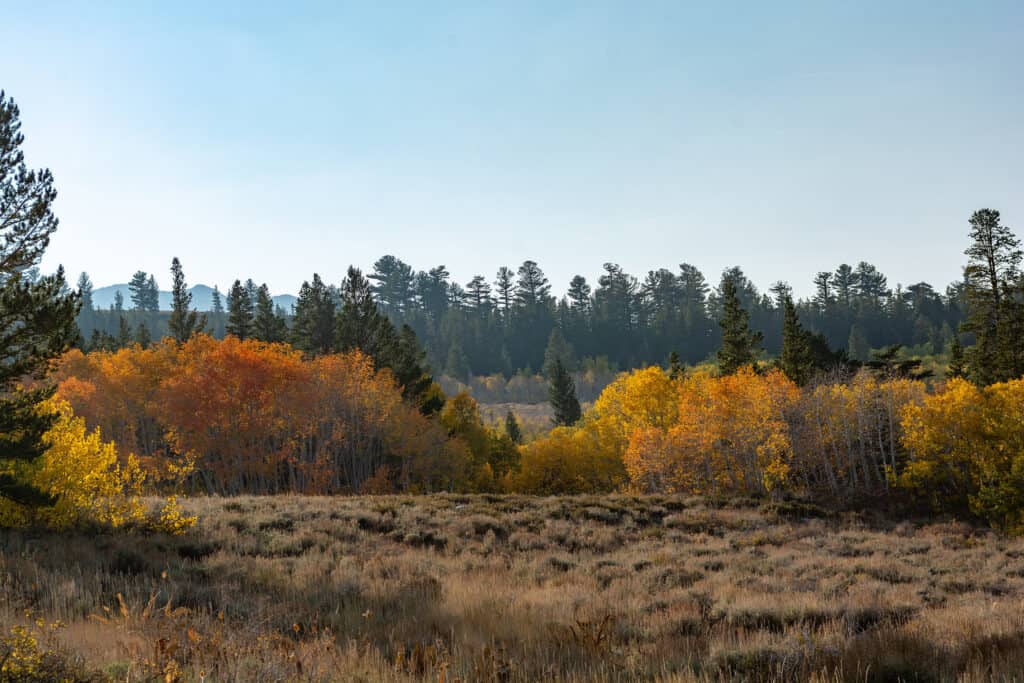 Bishop in size is quite small, overall.
The town is land-locked with the Paiute Reservation and BLM land (free and open public lands) is available for miles in all directions.
Over the years, thrill-seekers have established dirt courses throughout the mountain valleys for many varieties of off-road activities.
If you don't own an ATV or 4×4 vehicle, not a problem.
In Bishop, there are a handful of OHV tours and rentals that will allow you experience the mountains on wheels.
On these trails, you can also find dozens of excellent mountain bike and dirt bike trails through the mountains.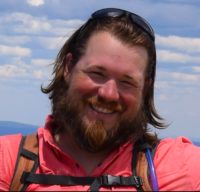 Raised in the Midwest, Alex is an RV pulling, bike-touring, globetrotting, slow-hiking nomad. He travels full-time with his travel nurse wife and their famous hiking tabby, Rafiki (yes, she has an Insta). He enjoys experiencing the lesser-known destinations and discovering hidden gems.