The San Francisco Bay Area is blessed with so many incredible places to visit and see that are within an easy day trip driving distance.
No wonder there are so many great day trips from San Francisco to choose from!
On a day trip from the Bay Area, you can be strolling along a beautiful boardwalk with views of the Pacific Ocean, hiking amongst sequoias and wildflowers in the Sierras, or wine tasting at one of the many world-class wineries just a stone's throw from the City.
Here are our picks!
How I Picked These San Francisco Day Trips
Note: This post contains affiliate links, which earn me a small commission at no extra cost to you if you make a purchase using one of these links. Thank you for supporting this free content!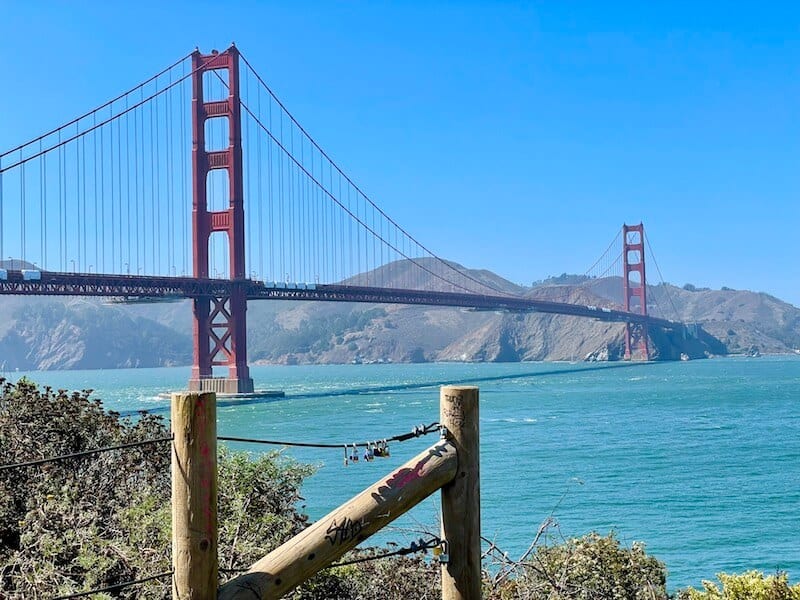 For the most part, I've tried to place the upper limit on destinations that are a 2-hour drive from downtown San Francisco.
However, I've made a few exceptions where I can find excellent guided tours, as I find that I am able to handle a long-distance day trip as long as someone else is managing the driving.
I know that some people reading this guide will be locals who are more apt to visit these further-away destinations as part of a road trip or weekend getaway from SF, and that is how I'd primarily recommend doing that!
However, for people visiting San Francisco from another part of the world, who feel they simply must see some of California's most majestic sites — the giant sequoias of Yosemite, the coastal redwoods and rugged coastline of Big Sur — I understand that they're willing to go a little further on a day trip.
I've listed each day trip with the estimated drive time from downtown SF, as a benchmark since I know people from all over the Bay Area day trip too!
Keep in mind that this is just an estimate based on a low-traffic time of day and coming from San Francisco: so if you are doing these day trips from Oakland or San Jose, you may be closer or further as well.
The reality of how long the trip may take may be very different, so check your own Google Maps before departing on any of these SF Bay Area day trips — the actual drive time will likely change!
Best Day Trips for Redwoods & Hiking
Marin Headlands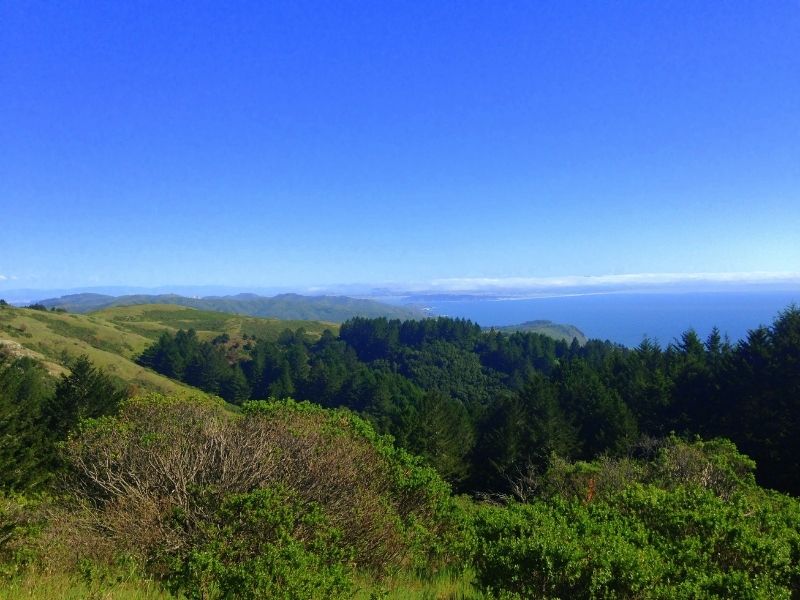 Drive Time from Downtown San Francisco: 30 minutes
If you want to go hiking the Golden Gate National Recreation Area, just outside of San Francisco, that's an easy ask.
This day trip destination is so close that you can actually walk to the Marin Headlands area when you walk across the Golden Gate Bridge! However, for best exploring, we suggest driving.
There are lots of wonderful trails in the Marin Headlands region of the GGNRA, which is the National Park Service site that services the protected lands both north and south of San Francisco, as well as sites in the San Francisco Bay such as Alcatraz Island and the Presidio.
Here are a few hikes that I suggest in the Marin Headlands area that would be perfect for a day trip:
– Easy: For a short and sweet hiking trail in the Marin Headlands, I'd pick the Kirby Cove Trail. It's a 3-mile out-and-back hike that brings you through forested land to a beautiful beach — which has a swing available on the beach, where you can admire views of the Golden Gate Bridge!
– Moderate: For a moderate hike that will surely get your blood pumping, I recommend the Rodeo Beach to Hill 88 Trail. With over 1,000 feet of elevation gain over a sub-4-mile out-and-back hike, you'll be huffing and puffing but the views of the Bay and the Pacific Ocean will be absolutely worth it.
Muir Woods National Monument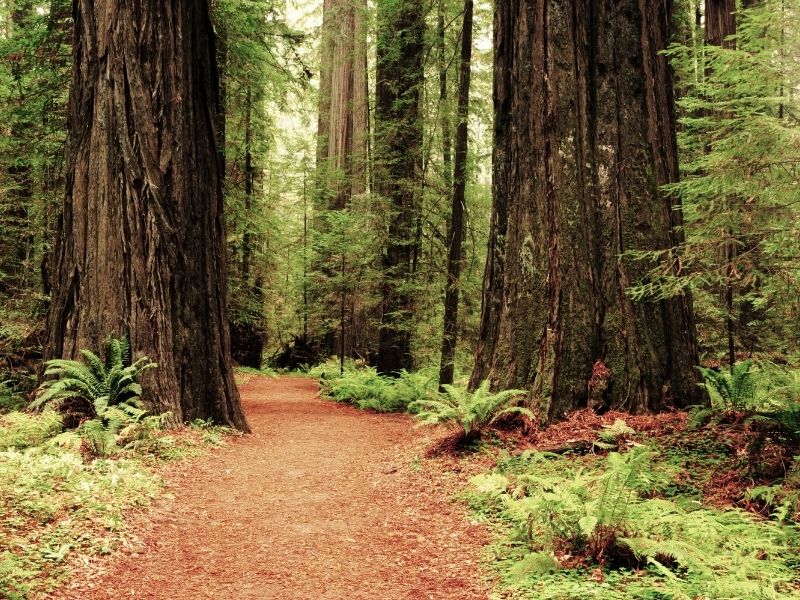 Drive Time from Downtown San Francisco: 45 minutes
For a wonderful redwood forest getaway not far from downtown San Francisco, it gets no better than Muir Woods… but the secret is out, and this is one of the most popular Bay Area day trips for both locals and visitors.
So popular, in fact, that parking reservations or shuttle reservations are required to access the park, and they must be made well in advance, depending on the season. (Here's a guide on how to get there from SF.)
If you are unable to snag a coveted parking reservation, I suggest that you book a guided tour, which allows you to skirt that requirement.
There are a number of trails in Muir Woods, here are a few I suggest:
– Easy: The Muir Woods Trail is a classic, simple 1.3-mile loop. It is ADA-accessible so it's perfect for people with mobility-related disabilities and families with strollers. However, it can be a bit crowded due to its ease and central location in the park.
– Moderate: The Bootjack Trail is a good alternative if you want to hike in Muir Woods without as many people around. It's a harder hike — 6.3 miles and around 1,100 feet of elevation gain — but it's one of the best in the park.
– Hard: The classic difficult hike in Muir Woods is the Dipsea Trail to Stinson Beach. It's a long hike, nearly 10 miles, with almost 3,000 feet of elevation gain (and loss) in this tough out-and-back slog. However, it's the prettiest hike in the park.
Mount Tamalpais State Park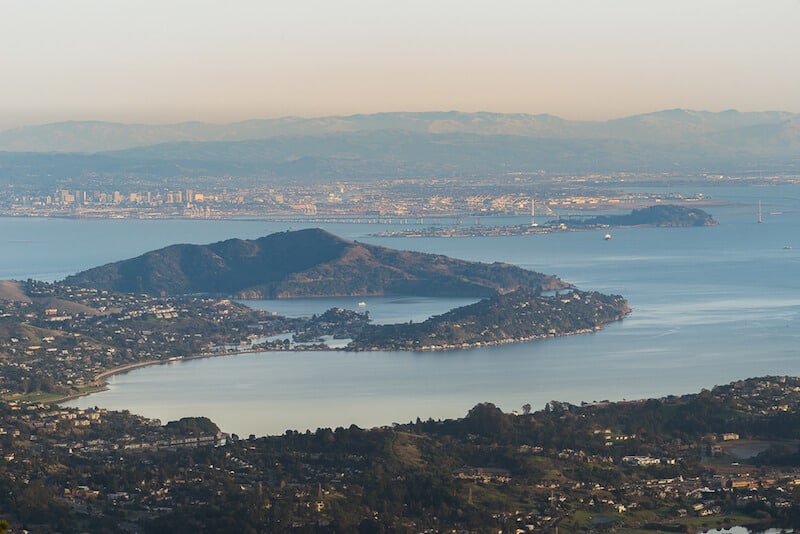 Drive Time from Downtown San Francisco: 45 minutes
Luckily, while the crowds flock to Muir Woods, Bay Area hikers have a plethora of options in Marin County, and one of the most beautiful places you can go to hike on a day trip from SF is Mount Tamalpais State Park — often just abbreviated colloquially as Mt. Tam.
We've listed all sorts of hikes you can do on Mt. Tam and in the state park in our guide to hiking in Marin, but here are a few favorites:
– Easy: The Verna Dunshee and Plank Trail will get you to the top of Mt Tam's fabled east peak, with its scenic lookout tower, without breaking much of a sweat. Park at the lot near the top of Mt. Tam and take these two trails together. Combined, these two trails compose a 1.3-mile hike with about 300 feet of elevation gain to the top of Mt. Tam. Worth every step!
– Moderate: Taking the Fern Creek and Railroad Grade Loop is a good way to get some extra miles in at Mt. Tam. The hike isn't too tough — around 3.7 miles and 1,000 feet of elevation gain — with spectacular views over the whole Bay Area.
– Hard: There are a number of summit hikes that will have you going from a lower point to the peak of Marin. The toughest is the 17-mile return Stinson Beach to East Peak hike — not for the faint of heart at all!
Reinhardt Redwoods Regional Park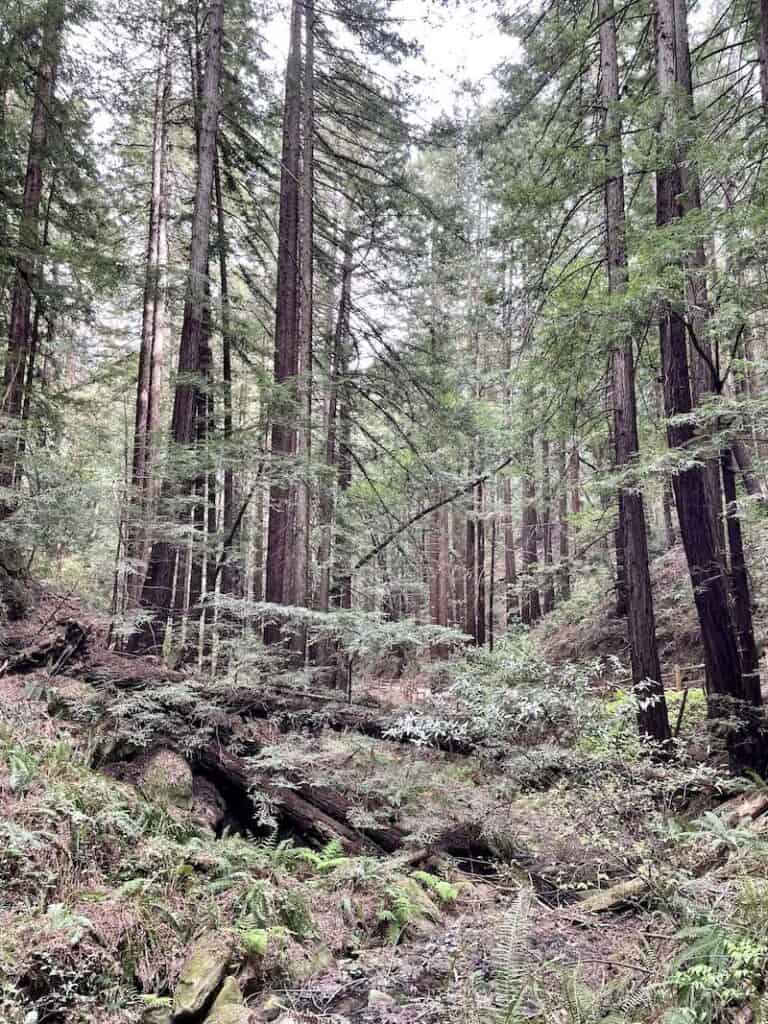 Drive Time from Downtown San Francisco: 30-45 minutes
It's hard to believe that Oakland has its very own forest of coastal redwoods, but it does, and it's pure magic!
Reinhardt Redwoods Regional Park is a fantastic place to go on a day trip from San Francisco.
Where else can you can easily combine a hike where you feel totally immersed in nature and then sample the diverse cuisines of a city right after?
Whether that's Burmese, Cambodian, Ethiopian, Mexican, or any of the dozens of other cuisines that are right at home in Oakland, you're sure to fill your stomach well after a hike in Reinhardt.
Here are a few trails we recommend (and then read our section on Oakland later in the post to get more ideas for places to visit in Oakland!)
– Easy: For a quick two-miler, the East Ridge and Philips Loop is a great introductory hike to Reinhardt Redwoods. There is only about 300 feet of elevation gain on this hike, so it's not a total walk in the park but it's not that hard either.
– Medium: The Stream, Mill, and French Trail Loop is a great hike in Oakland's redwoods that is perfect if you want something a little more intense but not too serious. It's a 5-mile loop that involves about 1,000 feet of elevation gain. But the views amidst the redwoods are so spectacular, you'll barely even notice the gradual climb!
– Hard: For a spectacular hike that will have you feeling like you're in Fern Gully, the Graham, Stream and Dunn Loop is a wonderful choice. It's about 7.5 miles long with 1,500 feet of elevation gain, so it's tough but not ridiculously so.
Angel Island State Park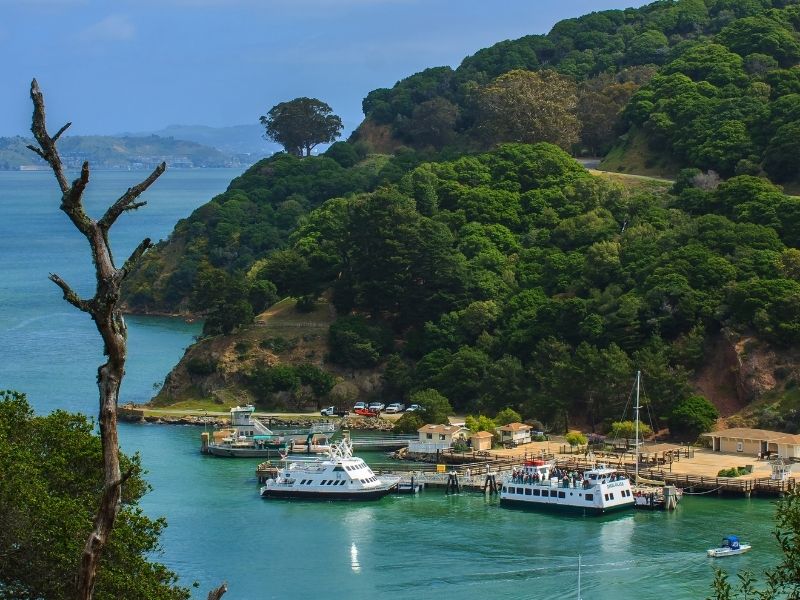 Drive Time from Downtown San Francisco: 40 minutes to Tiburon, then a ferry
There are a number of small islands in the San Francisco Bay (Treasure Island, Alcatraz Island, and Angel Island to start) but Angel Island is the best for a day trip from San Francisco.
To get here is fairly easy: you drive to the Tiburon Ferry Landing and then take a ferry to Angel Island. Tickets for the ferry cost $15 return, but that includes the state park entrance fee.
Be sure to check the ferry schedule to time your trip as it differs throughout the year and depending on the day of the week.
Here are a few hikes worth checking out in Angel Island:
– Easy: For an easy-moderate hike, do the Angel Island Perimeter Hike! It's a 6-mile long loop with only 500 feet of elevation gain throughout the hike. It is a little longer than some hikes we've classed as 'easy', but it is totally paved, making it a great walk with stunning views of the Bay, the Golden Gate Bridge, and all of San Francisco throughout.
– Moderate: For a moderate-easy hike, do the North Ridge and Sunset Loop Hike. The mileage is less — about 4.8 miles — but there's 700 feet of elevation gain and the path is not paved. There are stairs at the beginning which make it a quick climb, then it's relatively easy to the peak.
While on Angel Island, you should also learn about the island's checkered history as both a one-time center of immigration and later its darker period as a temporary internment camp for Japanese-Americans during World War II.
It served as a sort of purgatory for Japanese-Americans before they were sent to other, larger internment camps around the state such as Manzanar and Tule Lake.
Point Reyes National Seashore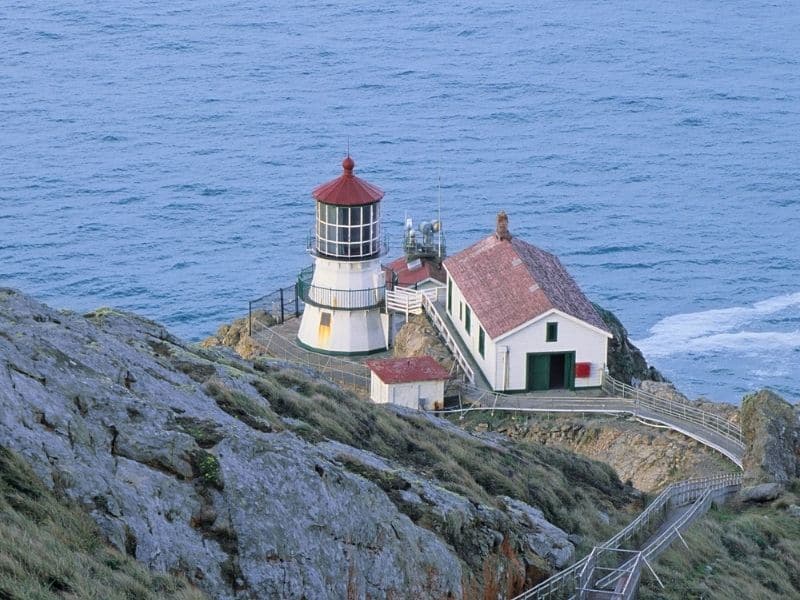 Drive Time from Downtown San Francisco: 1 hour 30 minutes
The huge and incomprehensibly beautiful Point Reyes National Seashore is one of the gems of Northern California.
It's home to the westernmost point in California, marked by the beautiful Point Reyes Lighthouse.
As the Point Reyes peninsula juts out nearly 10 miles into the open ocean — and with the chronic fog — you can see why a lighthouse was a necessity here.
This is also a great place for whale watching in the winter months, as gray whales migrate basically right in front of your eyes, since you are 10 miles out off the coast!
Other points of interest in Point Reyes include the photo-famous Cypress Tree Tunnel, Drake's Beach, and Alamere Falls — which is only accessible via a long and tough hike.
I have full posts on the best things to do in Point Reyes as well best Point Reyes hikes if you are looking for more information on this classic San Francisco day trip.
Yosemite National Park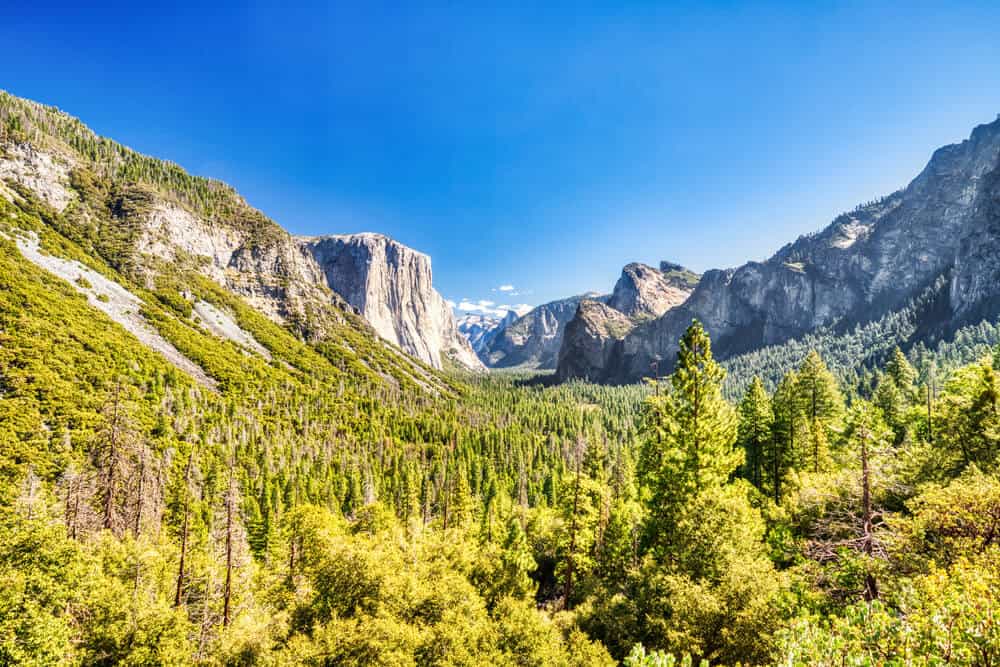 Drive Time from Downtown San Francisco: 4 hours
While typically, I would argue that a 4-hour drive is too long to properly enjoy it on a day trip, the plethora of tour operators offering full-day day trips to Yosemite from San Francisco lets me know that others disagree: demand is there!
While I'd truly suggest you stay at least one night in Yosemite so that you can enjoy a full day there (or better yet, stay two nights and enjoy two days in Yosemite), I know that sometimes we have to work with tight schedules.
If that's the case for you, I recommend going with a guided tour. An 8-hour drive in one day going to and from Yosemite will kill all the joy of getting to visit in the first place. You'll get to see all the top sights like El Capitan and Half Dome as well as the giant sequoias.
While I would typically list out some hikes I recommend, since I'm suggesting you go on a guided tour, I would recommend following their itinerary.
If you do decide to go on a self-guided day trip, I have an entire post on easy Yosemite hikes that's worth perusing, as well as some of the best views in Yosemite (many are quite easy to access and don't require a lengthy hike).
Do note, however, that there is currently a reservation system in place for visiting Yosemite, so you may not be able to go unless on a guided tour if you do not have a reservation.
Best Day Trips on the Coast
Sausalito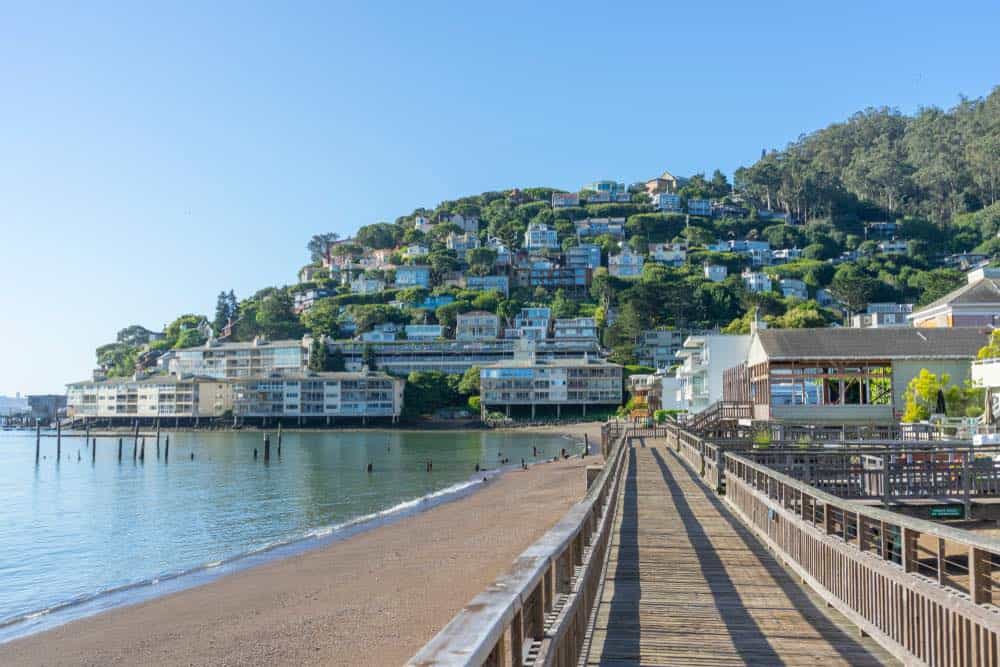 Drive Time from Downtown San Francisco: 20-30 minutes
The charming bayside city of Sausalito is a wonderful place for a day trip from San Francisco.
For one, it couldn't be easier: it's just on the other side of the Golden Gate Bridge (in fact, you could even bike or walk the Golden Gate Bridge to get there!).
If you don't want that much of a workout, it's an easy drive, or you could also take the ferry from San Francisco to Sausalito.
Sausalito is a charming town with some incredible restaurants and plenty of boutiques and art galleries to browse to kill some time.
A few of my favorite restaurants in Sausalito include Sushi Ran, which has the best sushi in the Bay Area, Le Garage for fantastic French food in a convivial seafront setting, and Fish. for… well… delicious seafood!
Other things to do in Sausalito include walking the many marinas and checking out the funky houseboats, checking out the famous Sea Lion Sculpture on the waterfront, and if you have a rare sunny day, sunning yourself on Swede's Beach.
Pacifica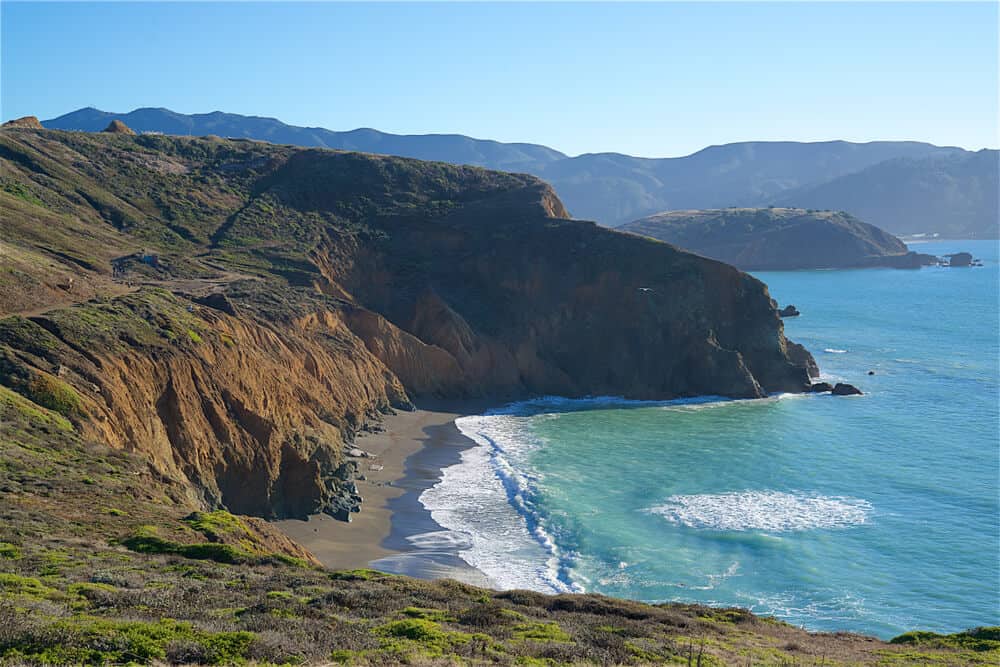 Drive Time from Downtown San Francisco: 20-30 minutes
I struggled with putting Pacifica in the "coastal" section or the "hiking" section because really, Pacifica offers both in spades!
However, Pacifica is at its heart a beautiful little laid-back Pacific coast town so I've decided to include it here.
There are a number of wonderful things to do in Pacifica, including walking along Pacifica State Beach, sipping local beers at Pacifica Brewery, strolling along the Pacifica Municipal Pier, taking a walk out to Pedro Point, or embarking on one of the area's most scenic hikes!
There are a number of amazing hikes in Pacifica, but the three that get the most attention (and deservedly so) are Mori Point, Milagra Ridge, and Devil's Slide.
Half Moon Bay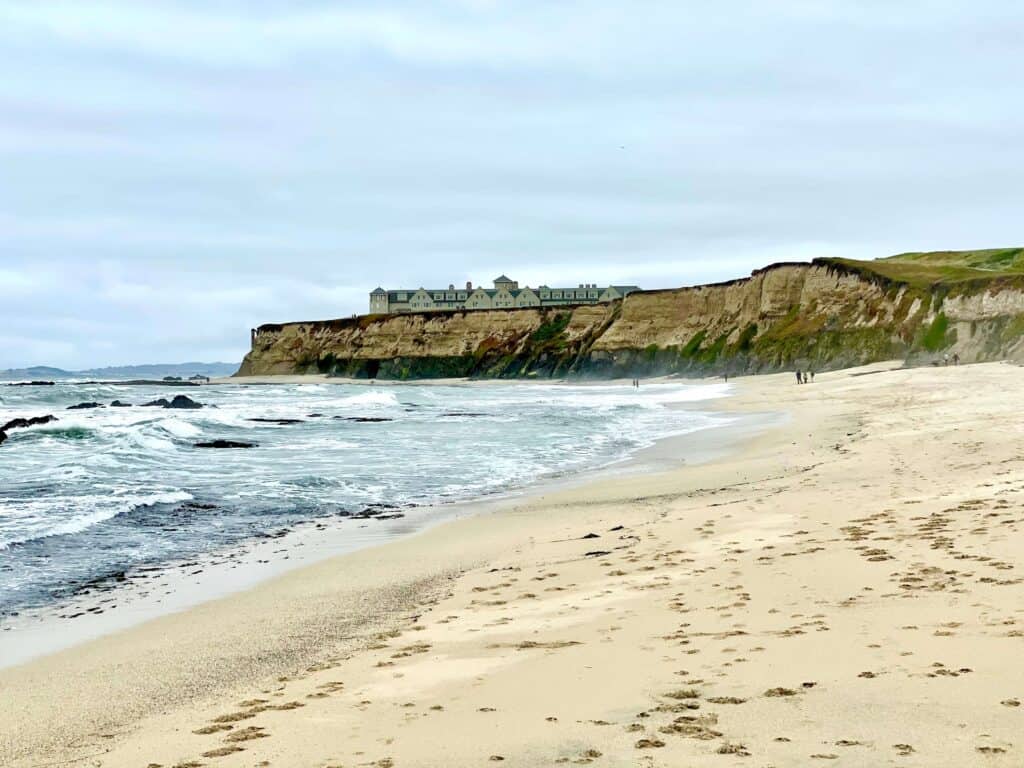 Drive Time from Downtown San Francisco: 40 minutes
The charming city of Half Moon Bay is a wonderful San Francisco day trip.
A day spent here will have you eating some of the best seafood of your life while marveling at all sorts of beaches and views.
Rent a kayak and go out for a paddle on the peaceful bay and harbor, grab some beers at either Half Moon Bay Brewery or Hop Dogma Brewery (my personal favorite), walk along one of the many beautiful beaches.
There are a number of great sandy beaches to choose from, including Mavericks, where you can watch big-wave surfers (just don't go in yourself — the currents here are really dangerous!), Surfers Beach (where you can find smaller waves) and my personal favorite, Manhattan Beach.
You can also go biking on the Coastside Trail, horseback riding on the beach, or spend some time on the Main Street of downtown HMB, which has all sorts of great restaurants and coffee shops.
Stinson Beach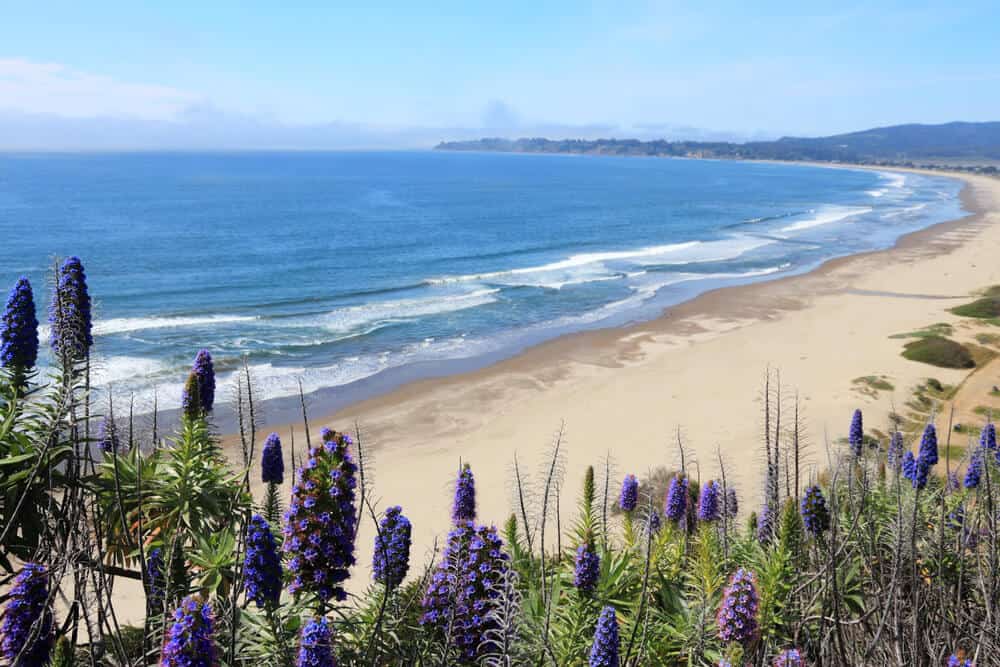 Drive Time from Downtown San Francisco: 1 hour
One of the best beaches in Northern California is just due north of San Francisco: the lovely Stinson Beach.
Stinson Beach is a popular destination for bouldering and climbing as well as relaxing on the sands and enjoying some sunshine with a picnic.
It can often be foggy in the mornings but will tend to clear out and brighten up around noon — but that's when the crowds arrive, typically on weekends, so I suggest making an early state and getting your beach area set up. Pack a picnic!
Pescadero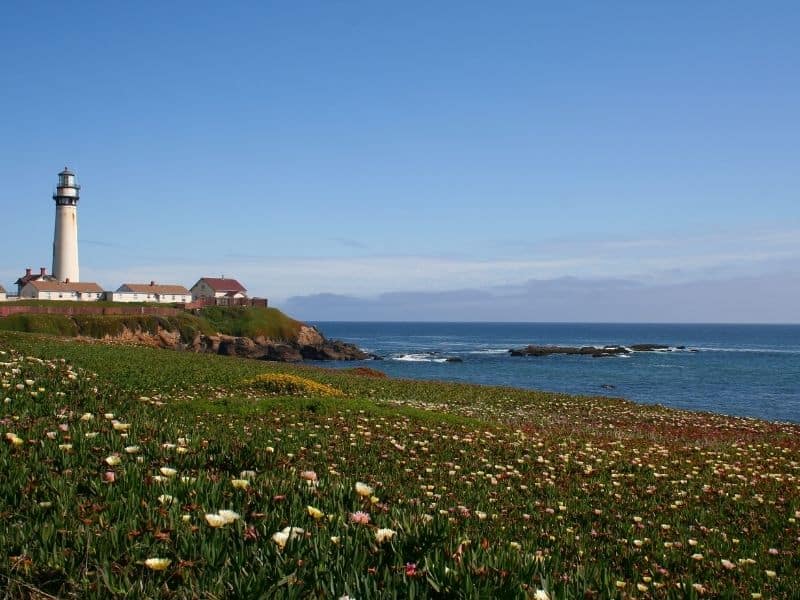 Drive Time from Downtown San Francisco: 1 hour 20 minutes
Lighthouses, goat farms, and freshly-baked bread: does it get any better than this?
The town of Pescadero itself is located two miles inland from the coast, but it does have Pescadero State Beach right on the coast as well as Bean Hollow State Beach and the Pigeon Point Lighthouse all within a quick and easy drive from town.
Harley Farms Goat Dairy is the place to go for all your cheesy dreams (and you may even get to snuggle a baby goat if you're lucky).
Pick up some honey lavender goat cheese and pair that with some artichoke bread from Arcangeli Grocery Co. and you're in heaven!
Bring it to a picnic on one of the many beaches on the coast near Pescadero for maximum enjoying.
Bodega Bay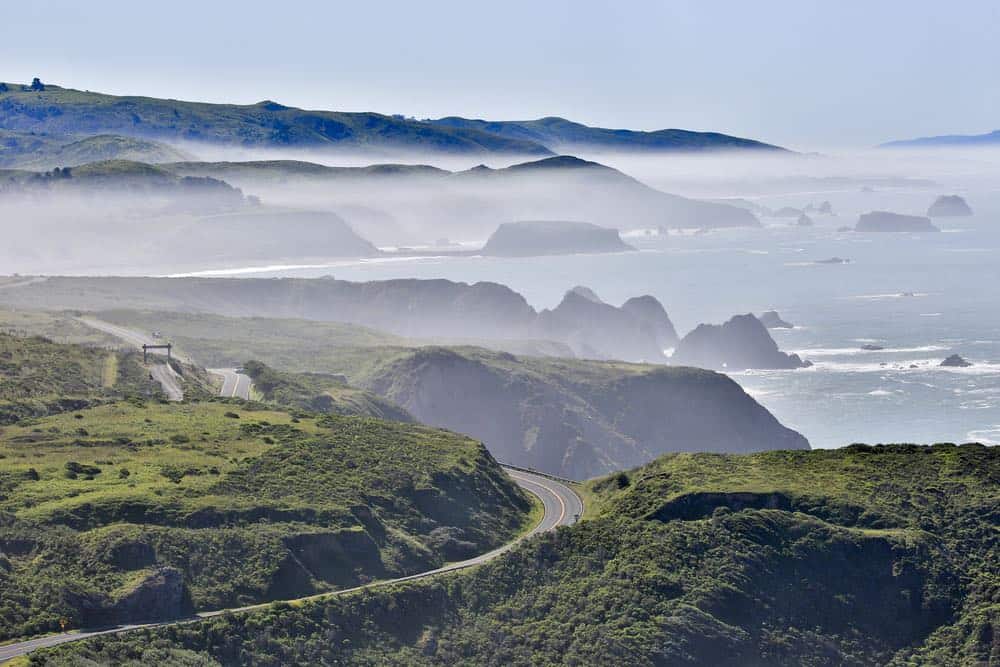 Drive Time from Downtown San Francisco: 1 hour 45 minutes
This charmer of a coastal town on Highway 1 along the Sonoma Coast is a can't-miss for fans of Alfred Hitchcock!
Well, almost. There are really two towns that make up what we commonly think of as Bodega Bay: Bodega and Bodega Bay.
The interior town of Bodega is where you'll find a lot of the filming locations from The Birds, including Potter School House and St. Teresa of Avila Church.
But the beach town of Bodega Bay has its own spots, such as the Tides Inn & Restaurant, which also featured in the movie. And that's not to mention all the other great things to do in Bodega Bay besides spot Hitchcock locations!
Take a hike on Bodega Head to try to spot some whales in their migration season in winter, or admire the beautiful spring and early summer wildflowers. And don't forget to stop for seafood somewhere along the way!
Monterey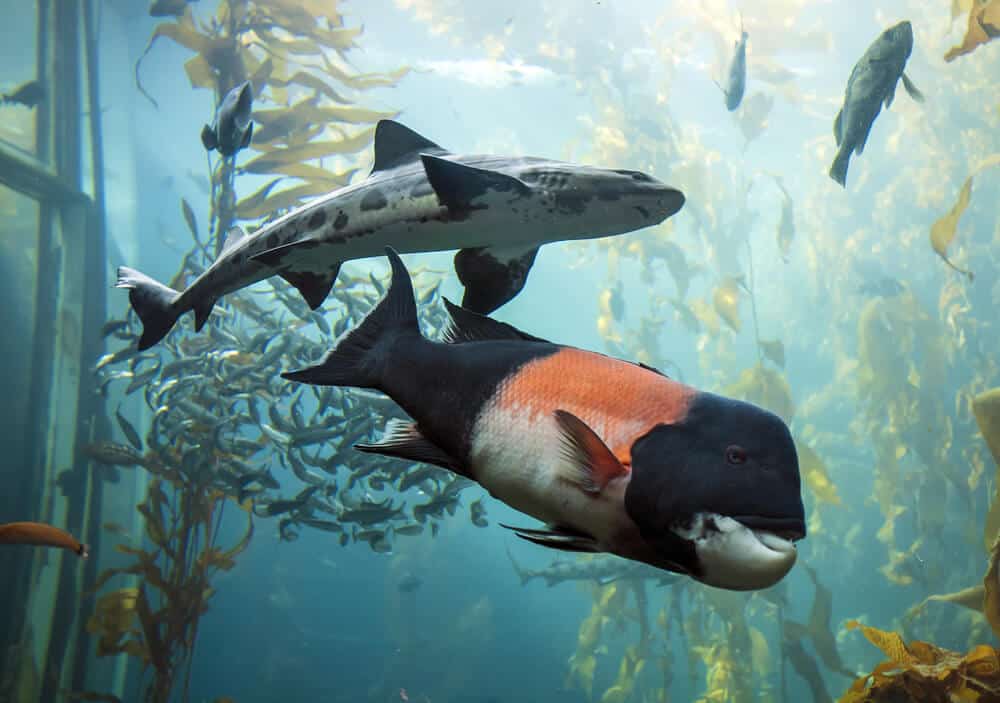 Drive Time from Downtown San Francisco: 2 hours, 30 minutes
While Monterey is veering a little towards the 'far' side of a getaway from San Francisco, enough people do it that I'll count it!
There's so much to do in Monterey that we have a full guide to the city as well as a weekend itinerary, but I'll do my best to summarize the day trip version!
Monterey is of course best-known for its phenomenal Monterey Bay Aquarium, which has a primary regional focus on the Monterey Bay area as well as general ocean sustainability.
There's also Cannery Row, made famous by the Steinbeck novel of the same name, as well as the Old Fisherman's Wharf area which has been turned into a tourist paradise but still retains its old-world charms.
Take a short drive over from Monterey to nearby Pacific Grove or 17-Mile Drive, a gorgeous road trip that connects Monterey with the next place on this list: Carmel!
Carmel-by-the-Sea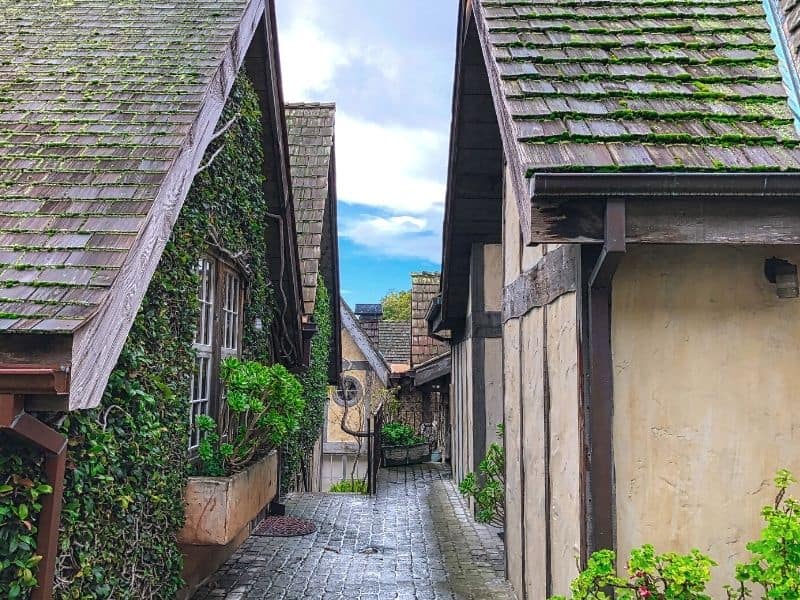 Drive Time from Downtown San Francisco: 2 hour 45 minutes
Same for Carmel-by-the-Sea: personally, for me, it's far enough that I'd think of it more as a weekend getaway than a day trip, and I know most people in the Bay feel the same.
However, for visitors, spending a day in Monterey and Carmel-by-the-Sea is exactly what they want to do with that one day trip from San Francisco they have earmarked in their itinerary.
The best things to do in Carmel include wandering around the fairytale-esque architecture, visiting the Carmel Mission Basilica, spending the day on Carmel River State Beach, or wandering around some of the tasting rooms in town which offer local wines sourced from the rolling hills outside of Carmel and Monterey.
Carmel is also a good jumping-off point for hikes in the Big Sur area such as Point Lobos — but that would probably require more than just a day trip.
Big Sur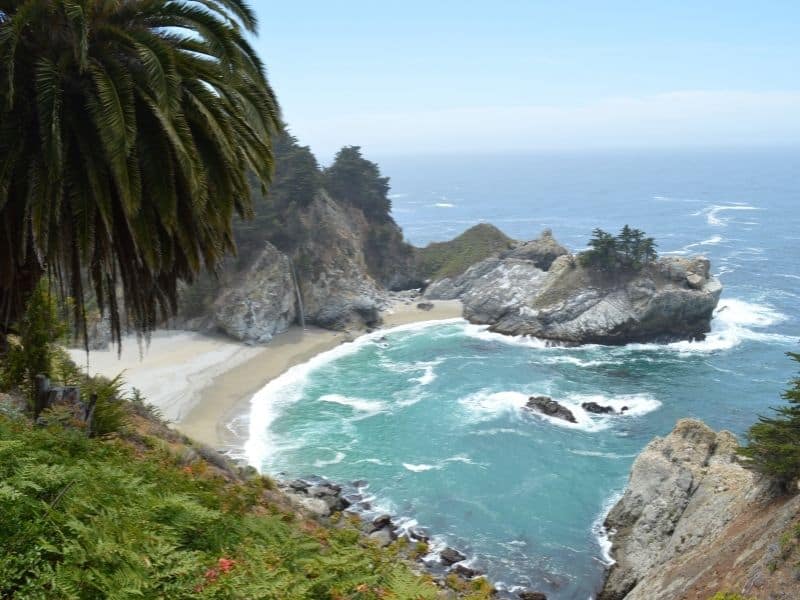 Drive Time from Downtown San Francisco: 3 hour 20 minutes
Big Sur is a destination so grand that you could easily give it a week (or at the very least a weekend).
However, people can and do visit as a day trip if they're particularly ambitious (or particularly crunched for time).
I've written a full two-day itinerary for Big Sur here, but if you only have a day, I suggest sticking to the area around Point Lobos, Pfeiffer Beach (a beautiful purple sand beach!), and the town of Big Sur itself.
If you want to make the trip, McWay Falls in Julia Pfeiffer Burns State Park is quite a sight, but it is rather far.
Don't miss having dinner at Nepenthe before making your way back to the Bay!
Wine Country Day Trips
Livermore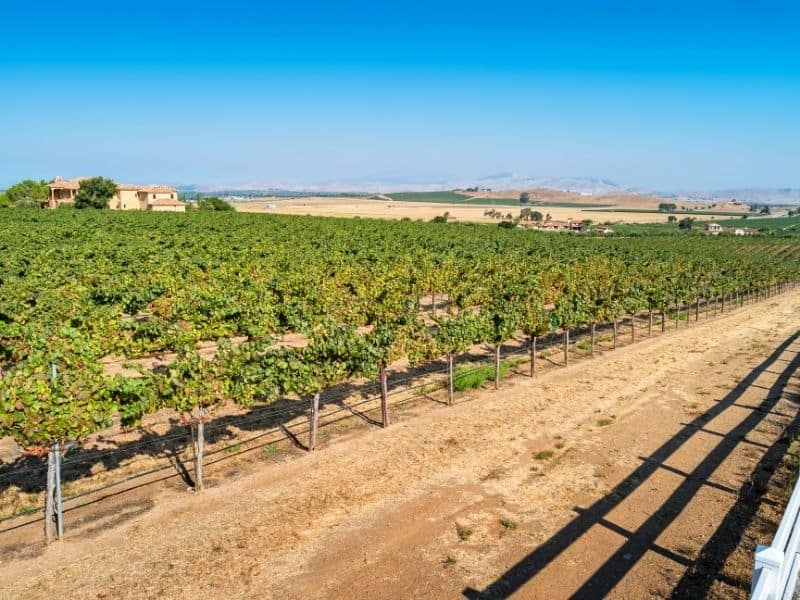 Drive Time from Downtown San Francisco: 1 hour 15 minutes
The closest wine country to San Francisco is actually in Livermore!
There are actually 56 wineries in the Livermore Valley: my two favorites are Big White House Winery and Bent Creek Winery.
Livermore is also a great place for hiking amongst natural beauty, particularly in the Brushy Peak Regional Preserve area.
Sonoma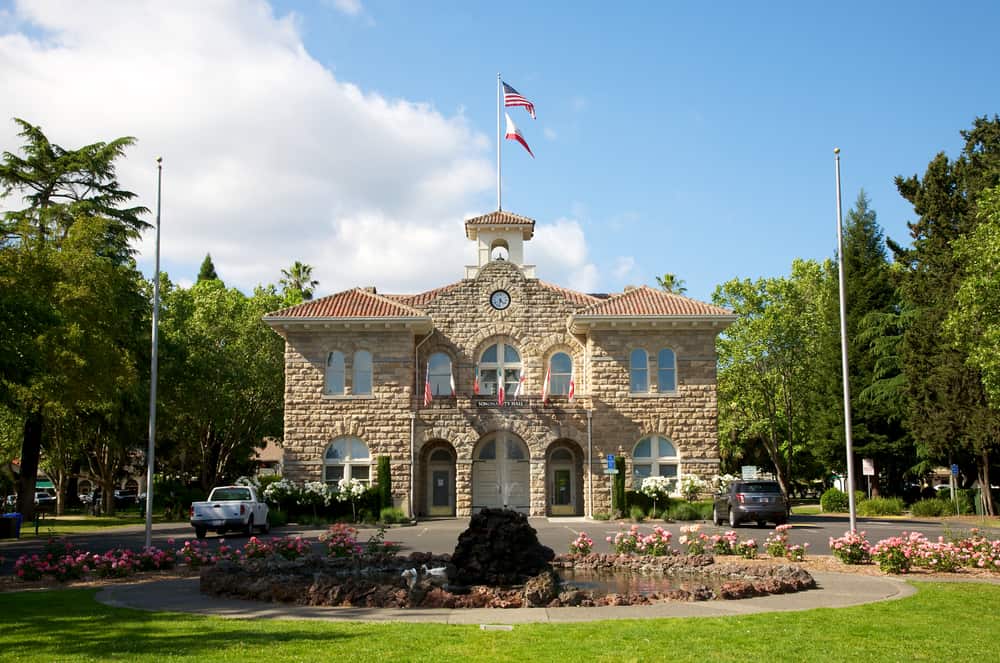 Drive Time from Downtown San Francisco: 1 hour 30 minutes
The charming city of Sonoma, with Sonoma Square at the heart of it, is a wonderful way to escape to California's wine country for the day!
If you want to go to vineyards, I'd actually suggest another place in this section such as Healdsburg or Sebastopol. There are a few vineyards in the Sonoma area (such as the excellent Hanzell) but Sonoma itself is more about the urban tasting room!
There are a handful of good tasting rooms to choose from, but my favorites are Fulcrum Wines and Bedrock Wine Co. (Appointments suggested for the former and required for the latter).
There are also a number of amazing restaurants right along Sonoma Square, including my personal favorite the girl & the fig.
Healdsburg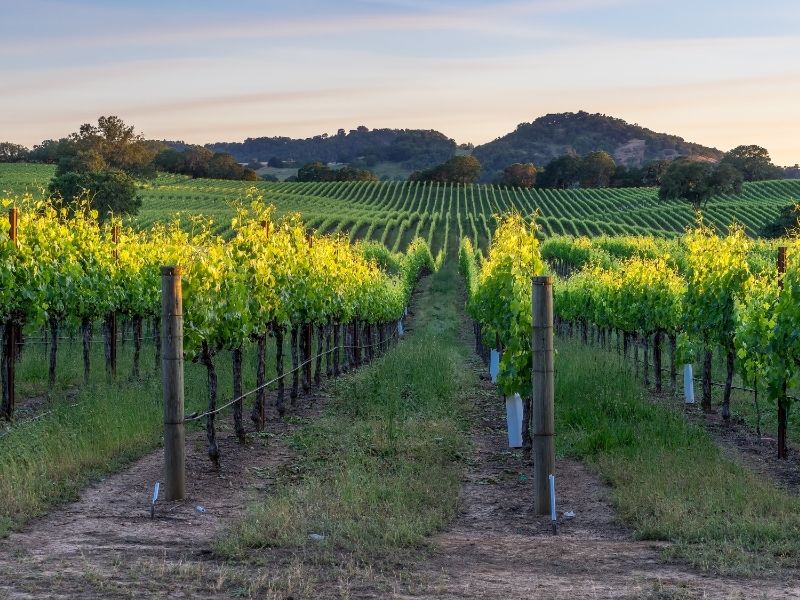 Drive Time from Downtown San Francisco: 1 hour 40 minutes
One of the emerging gems of the Sonoma wine country scene is pretty little Healdsburg.
Once a rather unassuming town off of Highway 101, now Healdsburg is full of vibey little boutiques, buzzy tasting rooms, and fantastic restaurants.
It's also close to the Dry Creek area: lovers of Sauvignon Blanc, take note, as this is where some of the most spectacular white wines in the world are grown!
I also love the wineries along Westside Road which has a high proportion of some of Sonoma County's best wines: Gracianna Winery, J Rochioli Vineyards, and Flowers are some favorites.
MacRostie is also a big name here, however, I think their wines aren't quite as good as their neighbors — but I will admit that the views from their tasting room are spectacular!
Guerneville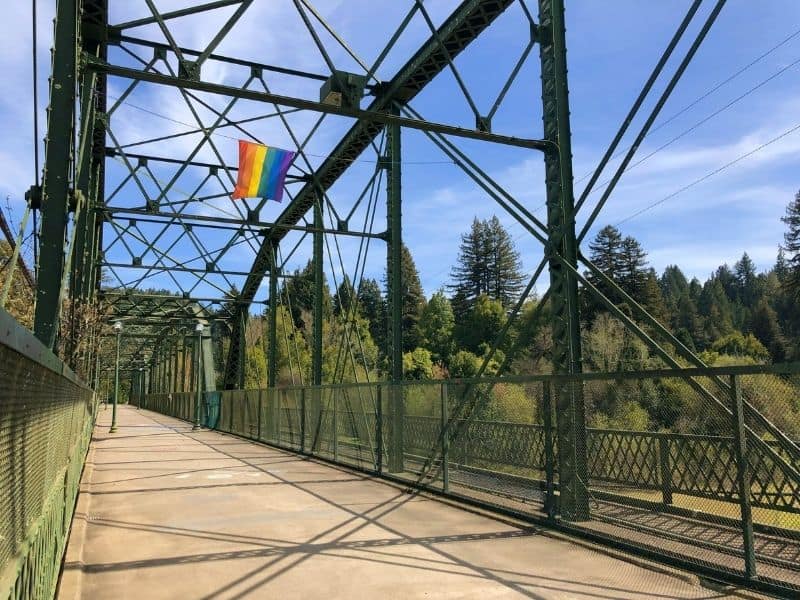 Drive Time from Downtown San Francisco: 1 hour 50 minutes
This charming Russian River town combines wine tasting, hiking trails, and some good old-fashioned Northern Californian small-town quirkiness all into one lovely Main Street.
Guerneville is also a foodie-friendly small town: it knows how to eat! Don't miss grabbing an ice cream at Nimble & Finn's in the converted bank building, or sitting down for a feast at boon.
In a rush? Big Bottom Marketplace has great sandwiches — even better when served on an Oprah-approved biscuit.
Guerneville is also home to Korbel Winery if you're in the mood for some bubbles, California-style!
But most people come to Guerneville for the chance to lazy-float the Russian River. While this activity depends a lot on water levels, it can be the perfect day when conditions allow.
Napa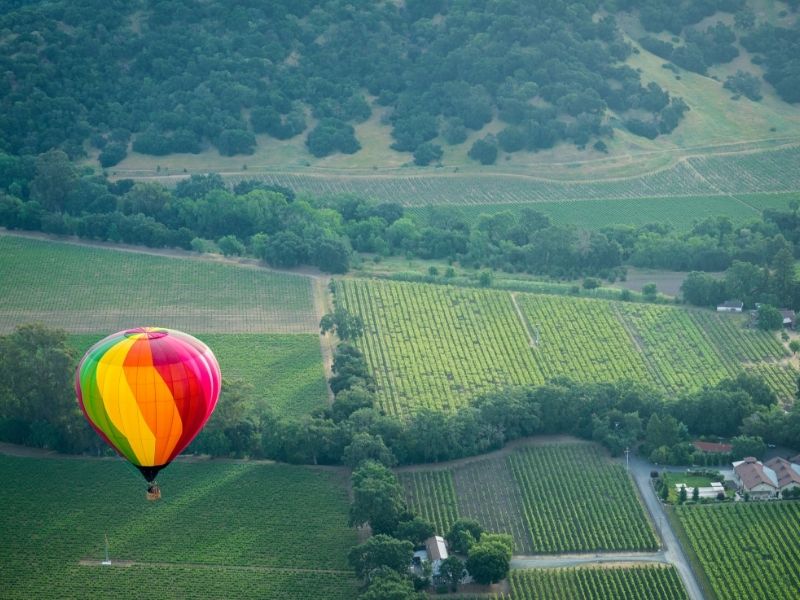 Drive Time from Downtown San Francisco: 1 hour 30 minutes
Napa Valley is one of the world's premier wine destinations for a reason: their wines are so good, even French wine judges are reluctantly impressed.
Napa Valley is massive, so let's break things down a bit: there's the city of Napa, then there's St. Helena, Yountville, and Calistoga, each with its own charms.
In this little section, we'll focus on Napa, as it has a lot to offer a day tripper!
First of all, there's the incredible Oxbow Market, which has all sorts of vendors selling an impossible-to-decide number of lunch options.
You can also rent a bike and go on a bike ride along the beautiful Napa River.
And of course, there's the famous Napa Wine Train, which will take you through wine country on a scenic train with huge windows, serving you lunch and wine along the journey!
Calistoga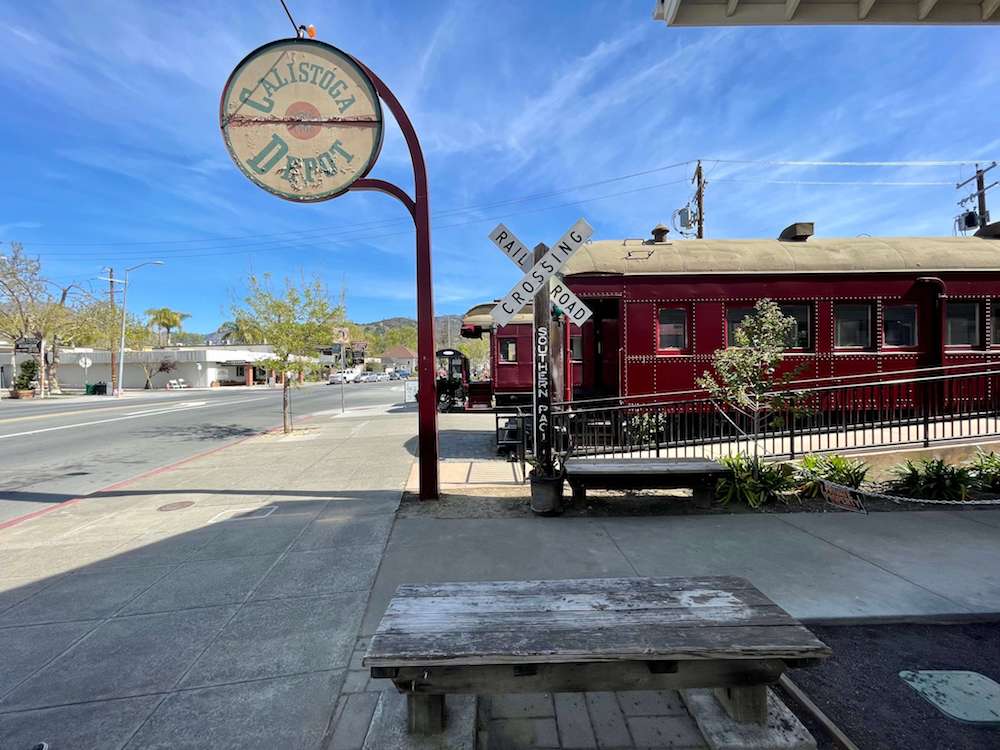 Drive Time from Downtown San Francisco: 2 hours
Also part of the Napa Valley, but with a more old-school small town sensibility, Calistoga is the place to go to escape the Napa crowds but still enjoy the wines.
For a low-key tasting experience, make an appointment at either Otra Vez or Vincent Arroyo (or both — they're right across from each other).
Vincent Arroyo is famous for his Petit Sirah, and while he passed off the winery to the next generation, he couldn't help himself from starting 'otra vez' — once again — where he vinifies some delicious cabs as well as a unique port made from tempranillo grapes!
For a more over-the-top experience, Castello di Amorosa is right there and is a literal castle, so there's also that!
Besides wine tasting, Calistoga is known for its mud baths, so you can combine a spa day with its geothermically-heated volcanic mud and some wine tasting all on a single day trip!
City Break Day Trips from San Francisco
Oakland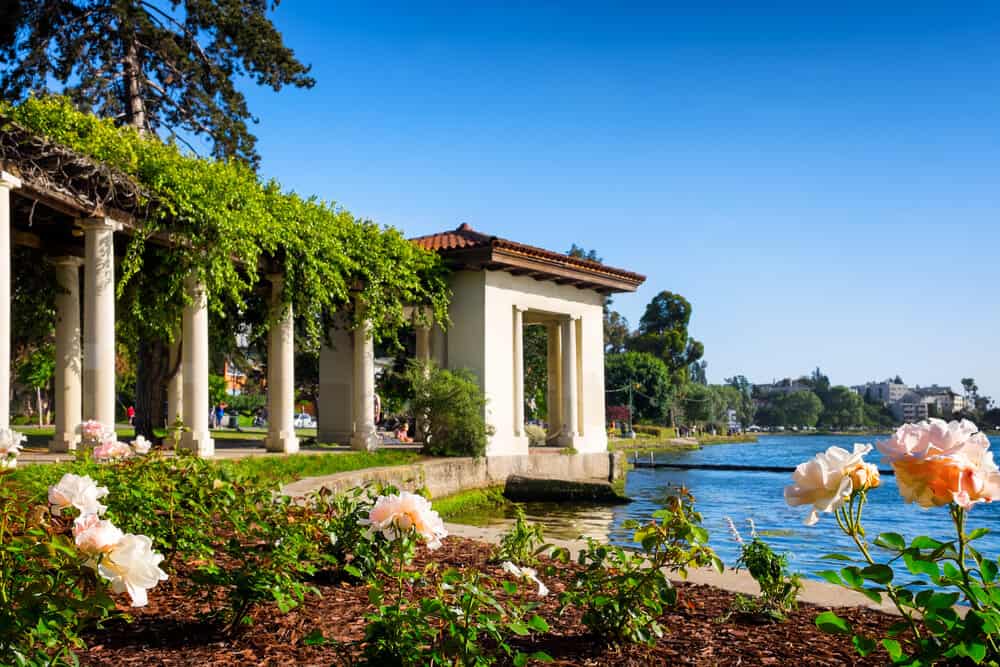 Drive Time from Downtown San Francisco: 20-30 minutes
Just across the Bay from San Francisco is the wonderful city of Oakland, which has a huge number of excellent restaurants and things to do.
Oakland blends nature and urban life easily. Take a stroll around Lake Merritt, visit one of the three regional parks (Tilden, Reinhardt Redwoods [yes, Oakland has its own redwood forest!], or Sibley Volcanic).
Then, fill your belly with one of Oakland's many diverse regional cuisines!
Whether that's going on a self-guided taco truck crawl along International Boulevard (don't miss Taqueria El Paisa), Southeast Asian (branch beyond Thai: try Lao at Champa Garden, Burmese at Burma Superstar, and Cambodian at Nyum Bai), dim sum in Chinatown at Peony, or any of the Ethiopian restaurants along Telegraph & Shattuck (I personally frequent Addis) etc., it's hard to go wrong eating in Oakland!
Berkeley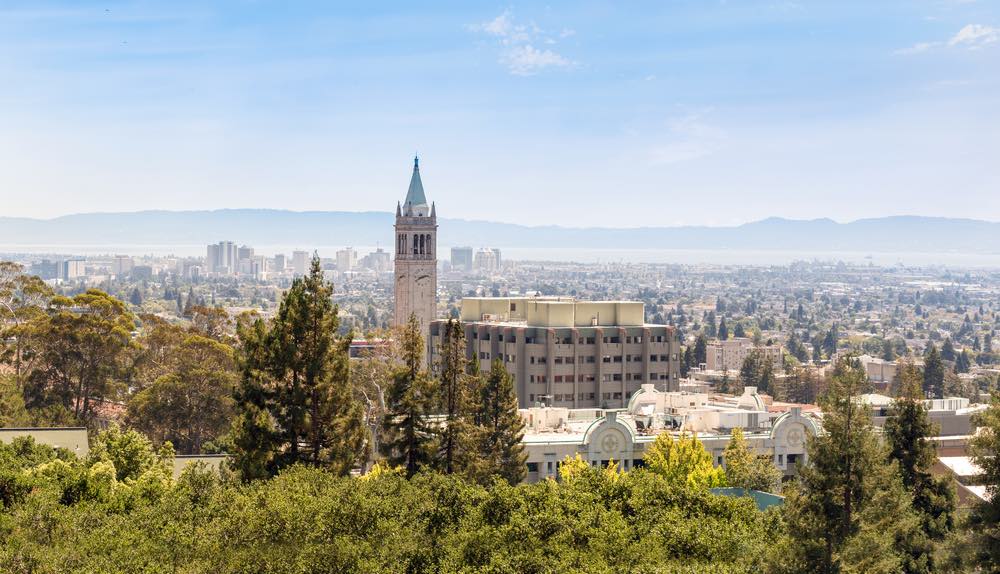 Drive Time from Downtown San Francisco: 30-40 minutes
Berkeley and Oakland have a lot in common, including the breadth of hikes and food available!
The U.C. Berkeley campus is beautiful to walk around, and its stretch of Telegraph Avenue feels like a little Haight-Ashbury-esque time capsule.
I also love walking around the Berkeley Rose Garden, which also has phenomenal views around sunset!
The Lawrence Hall of Science is also a fantastic place to go if you have kids (it was my favorite place on earth until I was around 10!) — it also doesn't hurt that it's located in the Berkeley Hills with fantastic views all around you.
A few of my favorite Berkeley restaurants include Platano for Salvadoran food (if you've never had a pupusa, that needs to change!), Comal for Oaxacan-focused Mexican food, and Vik's Chaat for the best dosa I've ever eaten!
Walnut Creek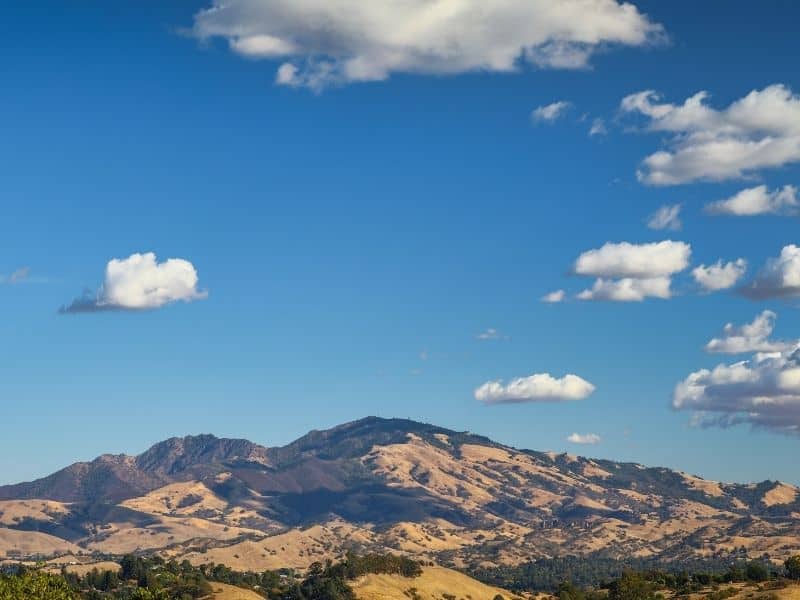 Drive Time from Downtown San Francisco: 50-60 minutes
I grew up in Walnut Creek and while I wouldn't peg it as the most exciting day trip from San Francisco, I'll begrudgingly admit there is a lot to do!
First of all, Walnut Creek has ample hiking options: with Mt. Diablo right in its backyard and an alarming number of open spaces to choose from (my favorite is Shell Ridge Open Space), there's no shortage of beautiful places to go for a hike in this East Bay city.
Just be sure to get an early state if visiting in the warmer parts of the year: Walnut Creek gets a lot hotter than other parts of the Bay!
Walnut Creek is also home to a lot of good restaurants. A few favorites include Hiroshi for ramen, Mixed Grain for Korean, Burma 2 for Burmese, Torsap for Thai, and Toyosu for sushi.
San Jose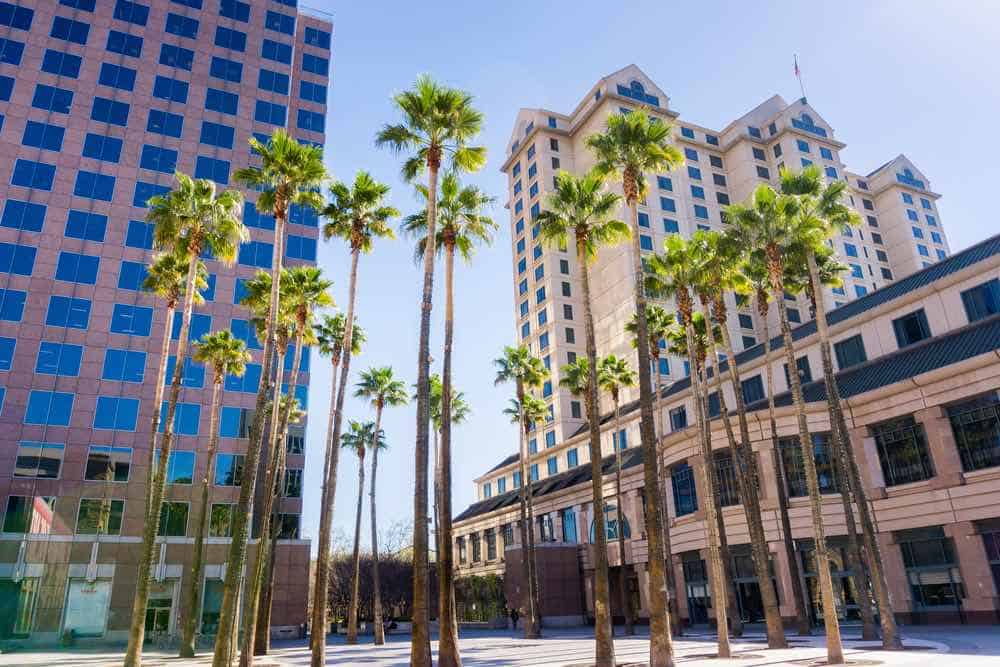 Drive Time from Downtown San Francisco: 1 hour
With a population of a million people, San Jose is actually the largest city in the Bay Area and the third-largest city in the state!
San Jose is the city at the heart of Silicon Valley, and it's a great day trip destination for shopping, food, and culture.
Go window-shopping at the impossibly bougie Santana Row, wander around fragrant flowers at the Memorial Rose Garden, discover what the mystery is all about at the Winchester Mystery House, or dine your way through some of San Jose's diverse cuisines at the San Pedro Square Market food vendors.
Santa Cruz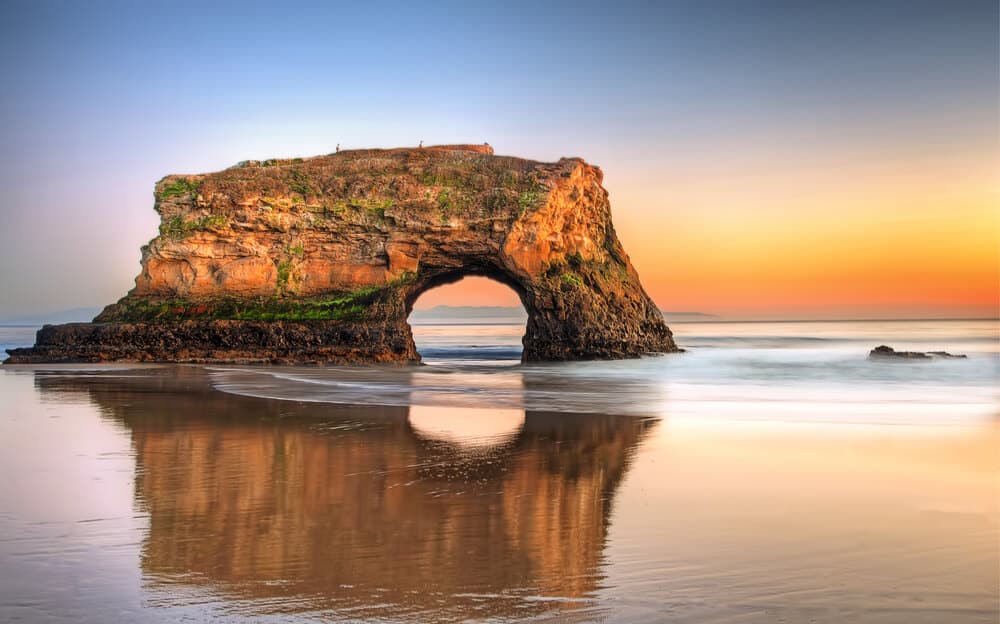 Drive Time from Downtown San Francisco: 1 hour 20 minutes
Santa Cruz is beloved for its beach boardwalk and nostalgic amusement park, but it's also known for its surfing, sunsets, hiking, and beaches!
Go to nearby Henry Cowell Redwoods State Park to marvel at its giant redwood trees or Natural Bridges State Park to admire rock arches and monarch butterflies when in migration.
Santa Cruz also has great breweries, farmers markets, brunch choices, and all sorts of other things that make it a fantastic day trip destination from San Francisco!
Sacramento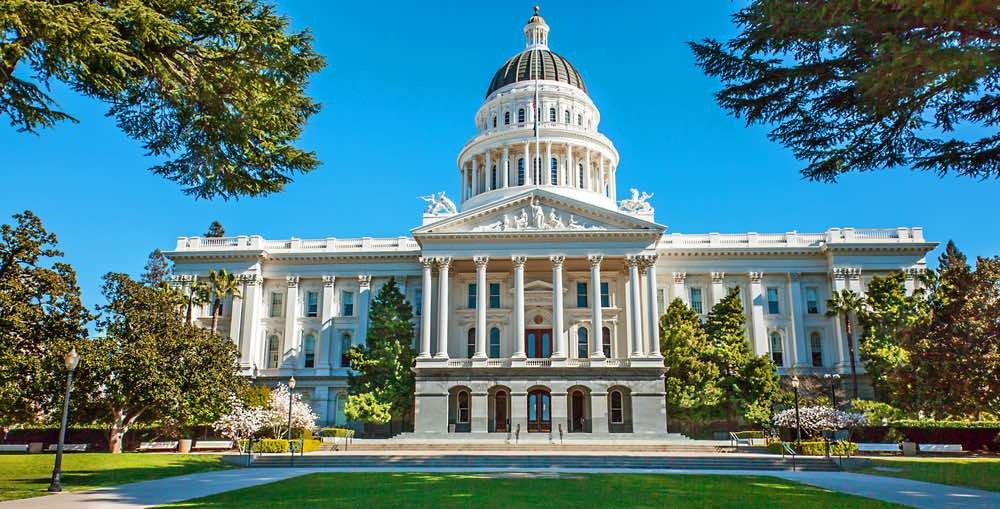 Drive Time from Downtown San Francisco: 2 hours 30 minutes
Sacramento is a little far from San Francisco for day tripping, but California's capital city does have a few things to make the drive worth your while!
For one, its beautiful location along the American River is hard to beat. Walking or biking along the river is a classic Sacramento activity – or why not try your hand at kayaking it?
There are also some great scenic hikes near Sacramento, or you can also check out one of the great museums, such as the Crocker Art Museum or the California State Railroad Museum.
And of course, there's the California Capitol Building which you can visit (tours are currently closed but you can still visit) to see the world's would-be 5th largest economy in action!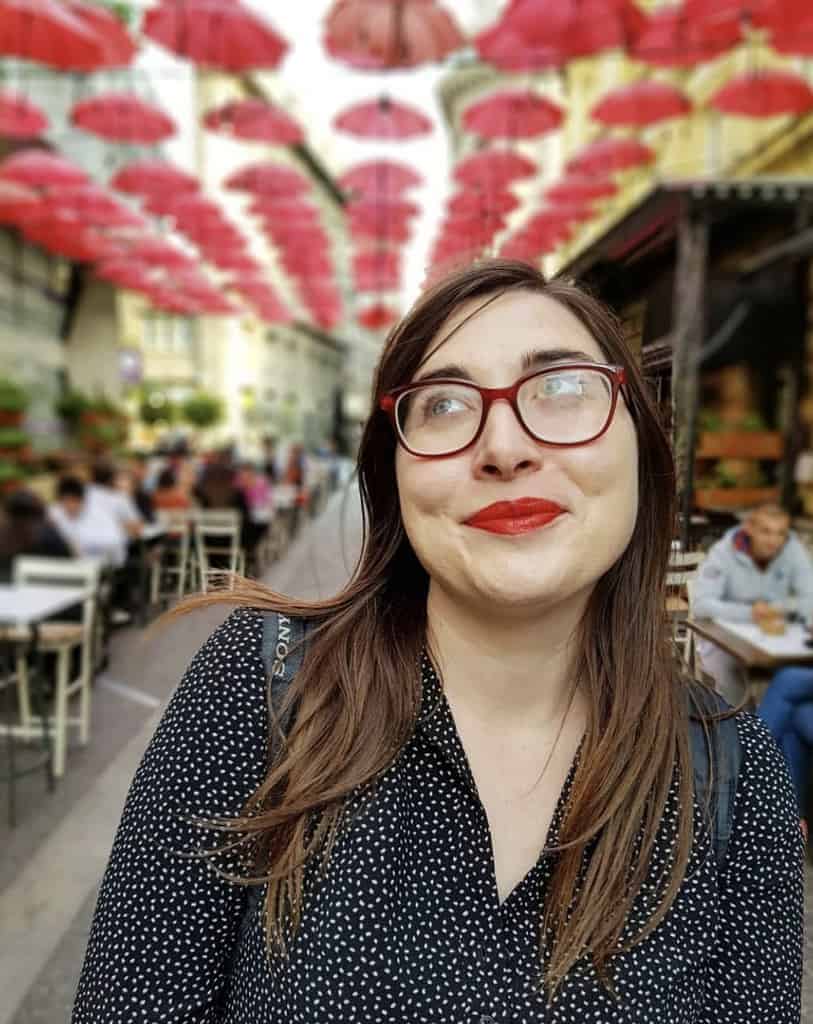 Allison Green is a travel blogger, writer, and podcaster who grew up in the Bay Area of California. She has spent time living in New York, Prague, and Sofia, but has returned to live in the East Bay. She has traveled to 60 countries before the age of 30 while running several digital travel publications. Her writing and podcast have been featured in Forbes, CBC Canada, National Geographic, the Huffington Post, and CNN Arabic, amongst others. She's obsessed with bouldering, houseplants, other people's pets, and anywhere she can see the ocean.