There are many reasons you may only have one day in San Francisco. You may have a layover on your way to another destination, or you may be passing through on a Pacific Coast Highway road trip with just one day in your itinerary available for San Francisco.
Whatever the reason, you can still spend one day in a city and experience it as much as possible. As small a taste as it may be, you will not regret it. This guide will help you get the most out of your day in San Francisco.
San Francisco is a city famous for its large hills and cable car system. It is known for its fog and temperate climate. It is a beautiful city on the Northern California coast, home of the Golden Gate Bridge, the Haight-Ashbury, and Fisherman's Wharf, surrounded by mountains and sea.
It is an epicenter of cultural diversity, interesting architecture, technology, and art. This day trip will hopefully give you a taste of what the city has to offer: a few of its main sights with a heavy dose of the lively neighborhoods that make the city so unique.
Before we share this one-day San Francisco itinerary, there are a couple of things to consider when spending a day in the city.
What should you wear for a day in San Francisco?
Note: This post contains affiliate links, which earn me a small commission at no extra cost to you if you make a purchase using one of these links. Thank you for supporting this free content!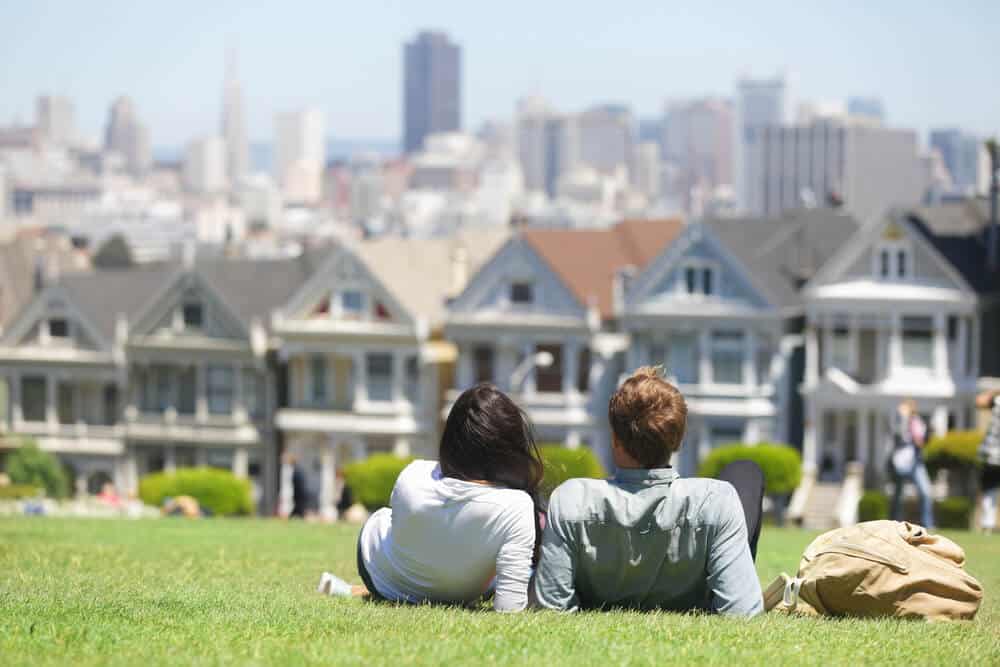 San Francisco is a city with unpredictable weather. It is pretty temperate and can be warm and sunny at times (though usually, paradoxically, not in the summer!).
It is advisable to bring some layers in your day pack, as it can get chilly, even in the summer. Clouds and fog roll in quickly and since it is right on the water, the air blown in can be quite brisk.
If you are visiting in winter, you should probably carry an umbrella or a waterproof jacket. Of course, check the weather first to make your decision.
Also, since you will most likely be on your feet for most of the day with this tour of San Francisco, most importantly, be sure to wear comfortable shoes! 
How do you get around San Francisco?
There are many ways to get around San Francisco. One way is walking, as San Francisco is a relatively small and compact city, roughly 7 miles by 7 miles.
SF also has a pretty extensive public transportation system and taxis/rideshare available. There are Uber and Lyft Pool options that can help cut down on the cost of those services and they are pretty efficient ways of getting around the city.
The most fun way, in my opinion, is biking or riding an electric scooter up and down the large hills of San Francisco! There are a few scooter and bike-share apps to use. You can pick them up and leave them at the next place you go. You can also lock them at the location you land and take it to the next place until you are ready to return it to one of the kiosks for bikes and scooters.
You can also do an actual motorbike with Scoot, who offer electric motorbike rentals through their app. If you want to use this option, you need to plan ahead as it is required that Scoot verify your driver's license which can take up to 24 hours.
Your One Day in San Francisco Itinerary
Start the day in the Haight-Ashbury.
On this journey of San Francisco we will start in the Haight. Haight-Ashbury is famous for being the epicenter of the hippie movement of the 1960s, especially the "Summer of Love" in 1969.
You will find in this area a lot of art, murals, vintage shops, and tattoo parlors, along with little shops selling things like crystals, clothes, incense, and other new-agey types of things paying homage to the Haight's hippie roots.
You will also find lots of coffee shops and great little breakfast spots. Zazie is a couple of blocks off Haight and is a favorite breakfast spot amongst locals.
Want something quick and light? Check out Cafe Cole on Cole Street for a healthy morning smoothie. On Haight Street, itself check out Wake Cup or Coffee to the People, which both sell excellent coffee.
Take a long walk through Golden Gate Park.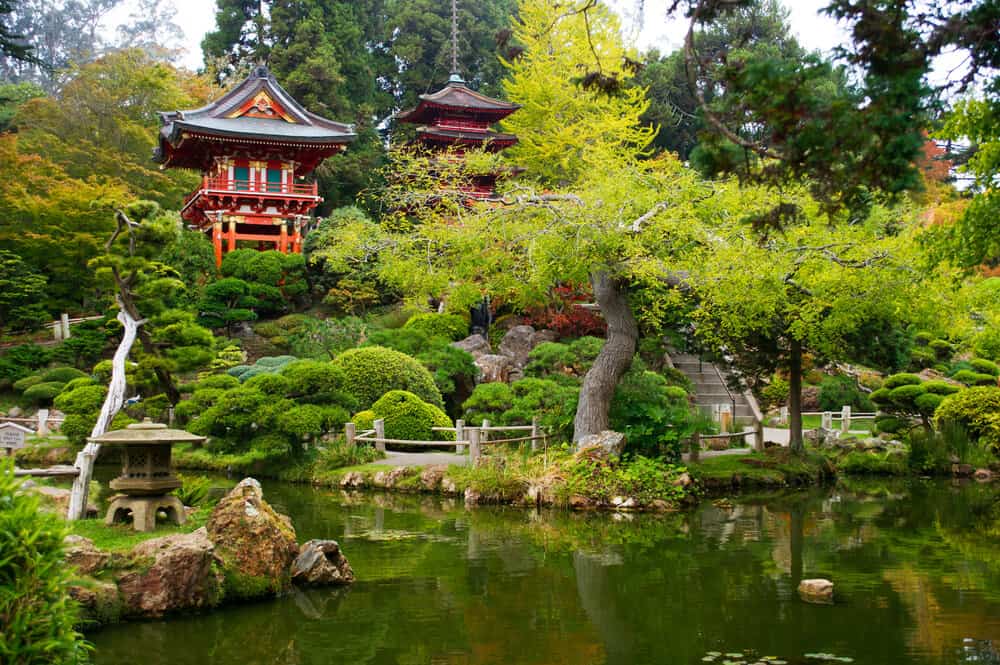 Once you've had your morning charge up, head on into Golden Gate Park. It is one of my favorite places in the city. It is huge – one of the largest urban parks in the world – and there is so much to do!
There are multiple museums, like the de Young Art Museum, inside the park. However, museums do take some time to see properly, so you may save a visit to the museums when you have more time to spend in San Francisco. You should, however, pop into the de Young's observation deck, Hamon Tower, which is free and offers beautiful 360-degree views over the park and city.
There are still some nice spots to check out while you walk, bike, or scoot through the park. Personally, I recommend you get a bike or scooter, as the park is way too big to see it on foot if you have just one day in SF.
Luckily, the Botanical Gardens, Japanese Tea House, Rose Garden, and the Conservatory of Flowers are all within the same vicinity, and this is all walkable — I suggest picking one or two to visit, if you have the time. Such beauty resides in the park that it'd be a shame to miss it. My top two picks would have to be Japanese Tea House and the Conservatory of Flowers.
Though you may only have time to stroll the gardens, it is also fun to check out the windmills on the far end of the park, near Ocean Beach. They are Dutch-style, complete with a tulip garden that is in bloom in early spring. There is also a carousel and paddle boating to try out.
Golden Gate Park is also home to the free music festival Hardly Strictly Bluegrass, which usually happens in early October. The festival never fails to deliver on high-quality musical acts from many genres.
Head to the Castro for lunch and sightseeing.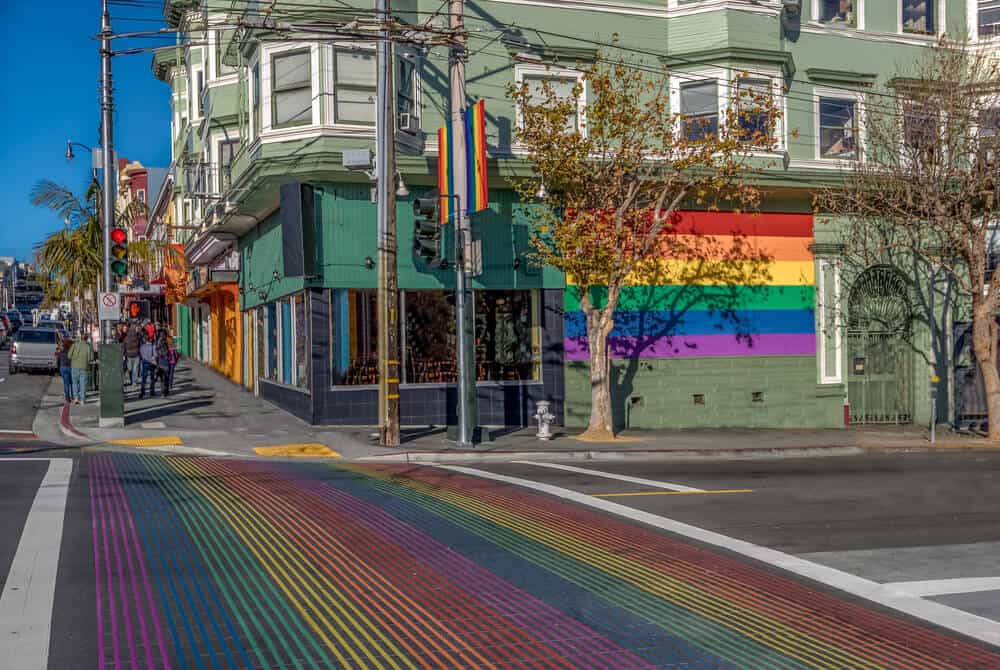 From Golden Gate Park, head on out towards the Castro for lunch. This is a bit far from Golden Gate Park, especially if you ended up at the windmills near Ocean Beach, so I suggest hopping in a rideshare to save time.
The Castro is a neighborhood famous for its connection with the LGBTQ community. Stop at Pink Triangle Park, a memorial park for the thousands of LGBTQ people that were killed in the Holocaust. A few other sights to see while in the Castro are the famous Castro Theater, and the rainbow crosswalk at 18th and Castro, a beloved photo spot.
For food, try Starbelly which serves up California comfort food with a large amount of patio seating perfect for a warm day, or Tacorgasmico, a colorful Mexican restaurant serving delicious classics all on freshly handmade tortillas.
Head towards Japantown to enjoy some of its sights.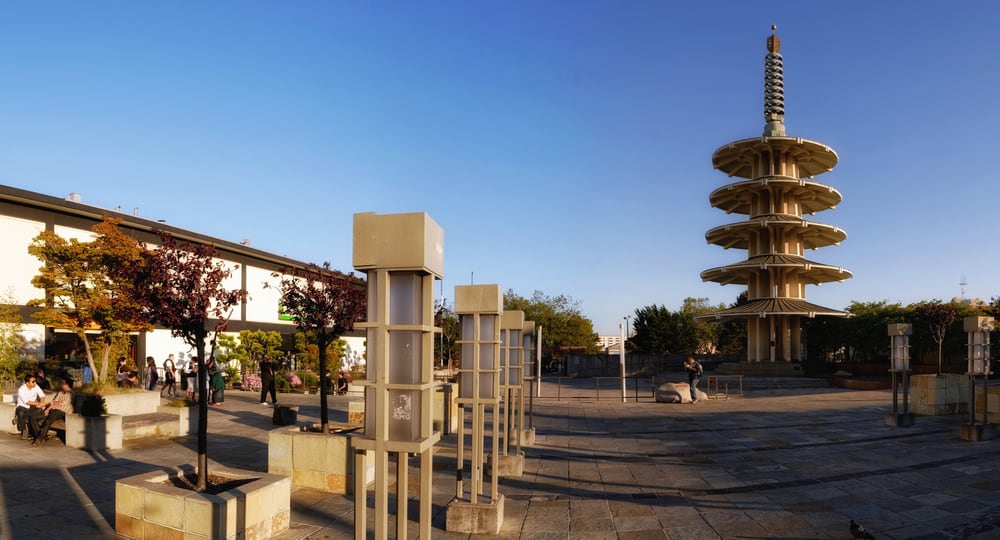 After lunch in the Castro, move on towards Japantown. It is a very small neighborhood, but it is filled with cultural experience.
San Francisco's Japantown is one of four left in America (all of which are in California), so this unique experience is definitely worth a visit.
Check out some of the neighborhood's monuments like the Japantown Peace Plaza with its famous Peace Pagoda and the Origami Fountain. 
Want to have some fun? Check out Pika Pika. This is a place to take pictures in photo booths with silly costumes and themes — a popular activity in Japan. There is also an arcade called Playland Japan.
These two spots are located in the unique malls of Japantown, which are connected by a foot bridge. As you can guess, there is plenty of shopping to be done in these malls that will make you feel like you are really in Japan. 
One of the best spots in Japantown, though, is the incredible bookstore Kinokuniya! This Japanese import is part of a huge Japanese chain of bookstores, and the branch in San Francisco was the first outside of Japan. They sell everything from books and manga and CDs to quirky Japanese novelty items such as sushi socks!
Finally enjoy afternoon tea at Crown and Crumpet, a popular spot in Japantown. Just above it is the store Alice and the Pirates. This is a store filled with frilly, doll-like clothing known as "Lolita style". Totally worth a peep after teatime!
Head to Union Square.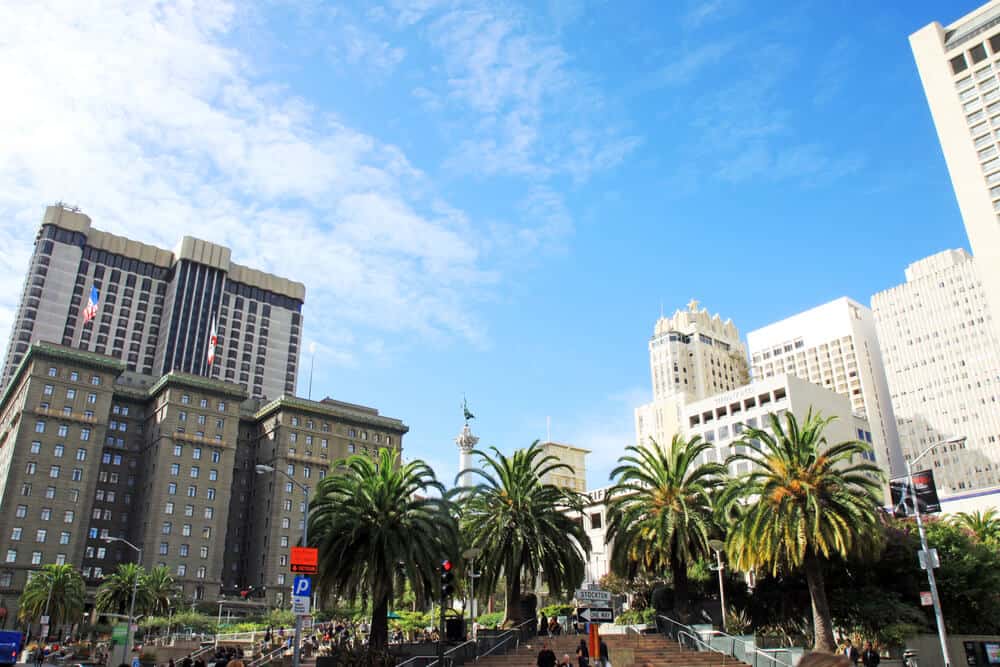 As we move through the day, head on through Union Square, conveniently located near to the Powell Street BART station. Sometimes there are art displays up in Union Square or live music, but no matter what, there's always something going on.
The Union Square neighborhood is home to plenty of hotels, shopping, and restaurants. This area has one of the liveliest feels to the city, and it is often bustling with people. 
Take a stroll over to Chinatown.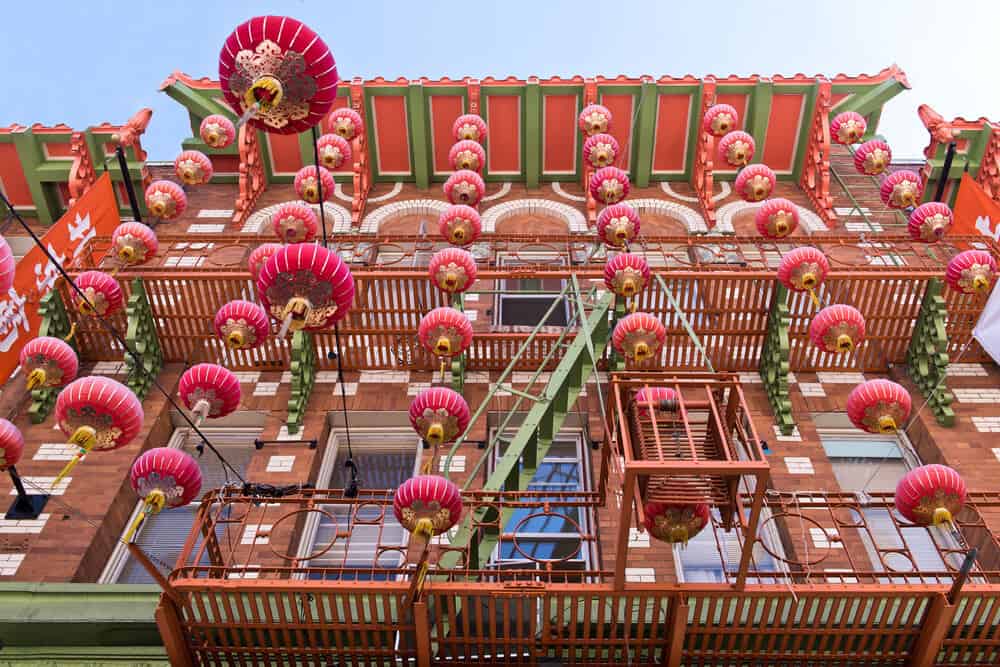 San Francisco's Chinatown is the second-oldest Chinatown in North America (after Mexico City's) and it's home to the largest group of people of Chinese heritage living outside of China in the world.
There are actually four Chinatowns within San Francisco proper, but for the purpose of this article, we're talking about the main Chinatown centered around Grant Avenue and Stockton Street.
Chinatown is so rich and immersive it could warrant its own day in San Francisco, but here are a few sights you should see if you just have limited time.
You'll likely want to snap a photo of the famous Dragon Gate, at the intersection of Bush St. and Grant Ave., which marks the south end of Chinatown. Portsmouth Square is a cool small public park with interesting structures and a lively atmosphere.
You should also check out the Tin How Temple and my personal favorite place in Chinatown, the Golden Gate Fortune Cookie Factory, where you can see the bakers assemble these cookies entirely by hand!
Bike, walk, or ride over to the Wave Organ.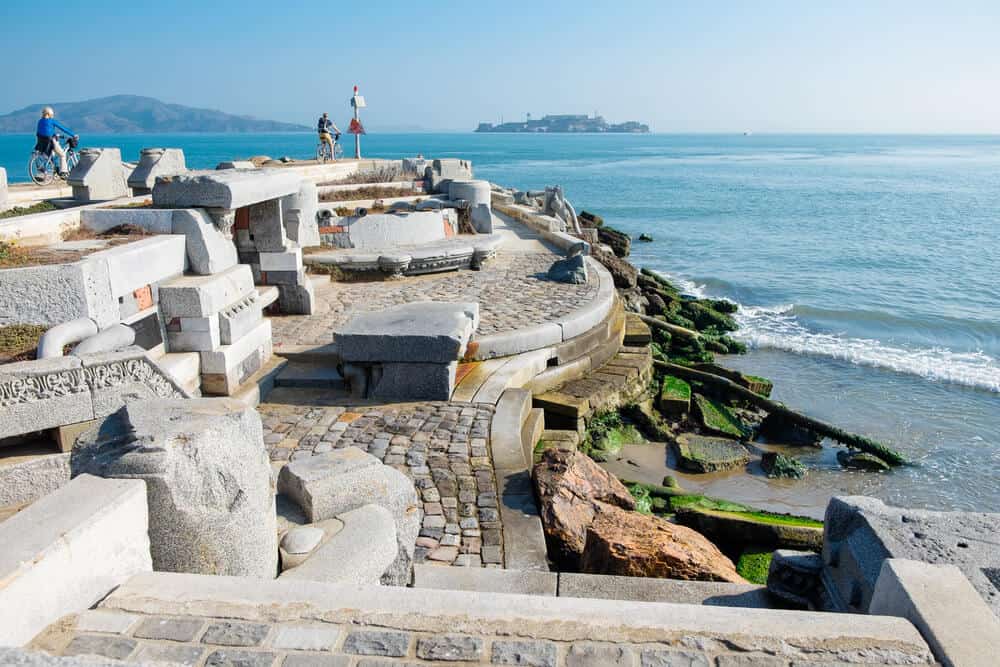 Now, a visit to San Francisco is not complete without a view of the Golden Gate Bridge.
For this, we need to cut over to the Presidio and head towards the Wave Organ. It is a 20-minute bike ride, 1-hour walk, or a 15-minute car ride to this spot. There are also multiple bus routes you can hop on from Union Square, which take about 40 minutes.
Once you figure out methods of transport you will run into two fun experiences in one: seeing the Golden Gate Bridge while also checking out the very cool Wave Organ. The Wave Organ is set on a small peninsula at the edge of the Presidio. You can see the bridge from here, hang on the beach, and also peep Alcatraz Island.
Walk down to Fisherman's Wharf.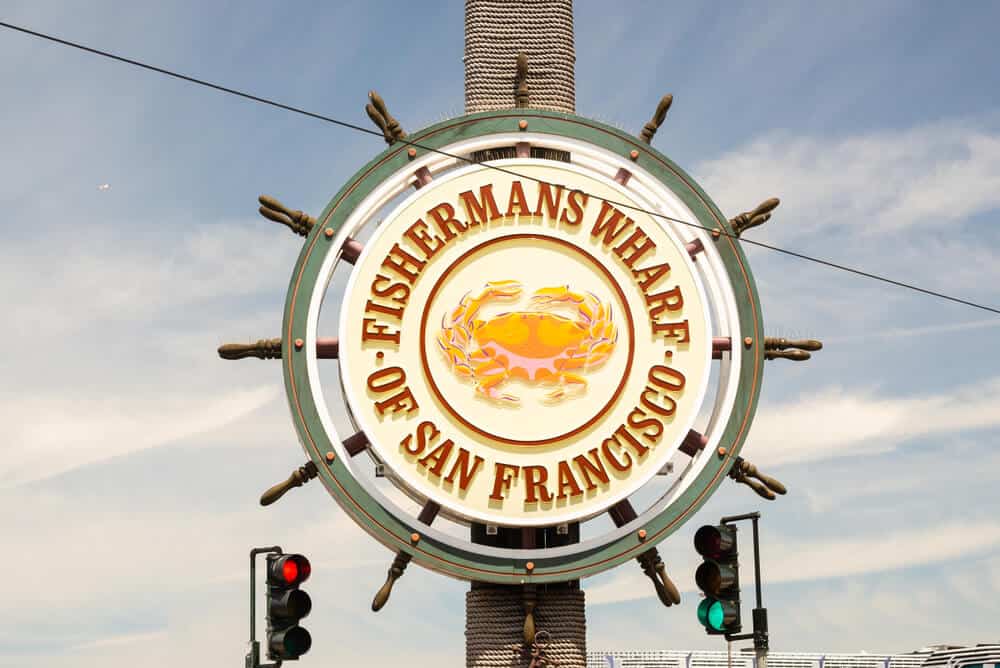 From there, follow the coast and head to the Fishermans Wharf and Ghirardelli Plaza. Ghirardelli Plaza is famous for its ice cream sundaes that you won't want to miss!
There are also countless restaurants in this area, plus you will see many street performers and vendors. You can eat fresh seafood like Dungeness crab and clam chowder (best enjoyed in a sourdough bread bowl, naturally!) or San Francisco's classic dish, cioppino (a tomato-based seafood stew).
See the sea lions at Pier 39.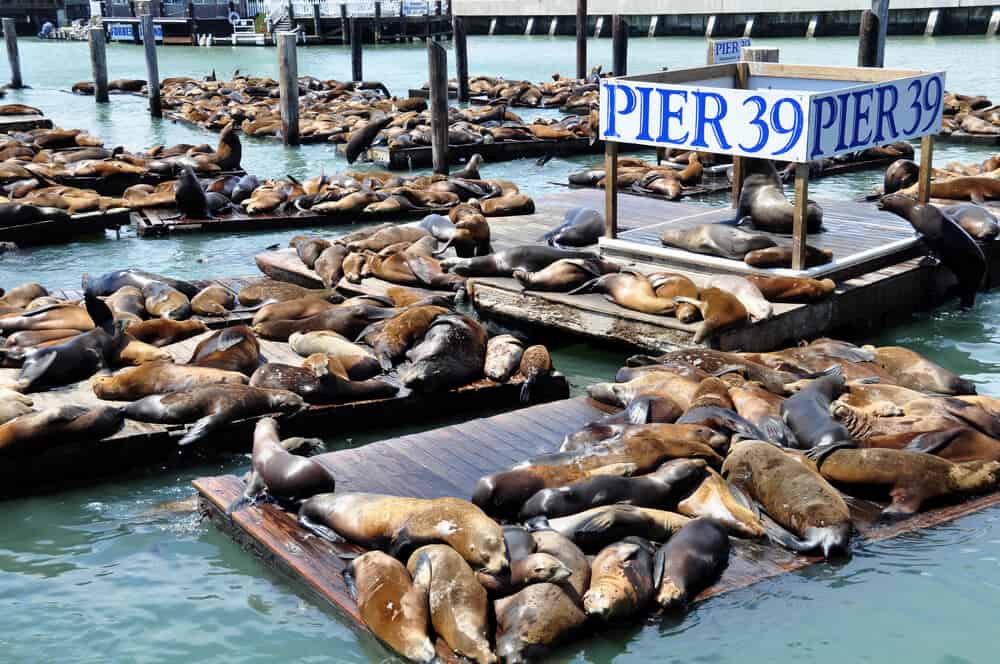 Be sure to make your way to Pier 39 for more souvenir shopping, food choices, and most importantly — their sea lion viewing deck!
Sea lions gather in large numbers on the pier to rest or swim around. They are really cool animals — though they are admittedly a bit noisy and smelly!
You can easily find something to eat for dinner and enjoy a drink in this area. My favorite thing is to grab a quick bite by hitting a seafood stall, grabbing a beer, and heading to a bench near the water to enjoy a casual dinner.
If you want to sit down, try Surisan for Korean-American or Carmel Pizza Company. Alternately, you can keep with the seafood of the wharf and check out either the Blue Mermaid or Fog Harbor Fish House.
Have drinks like a beatnik.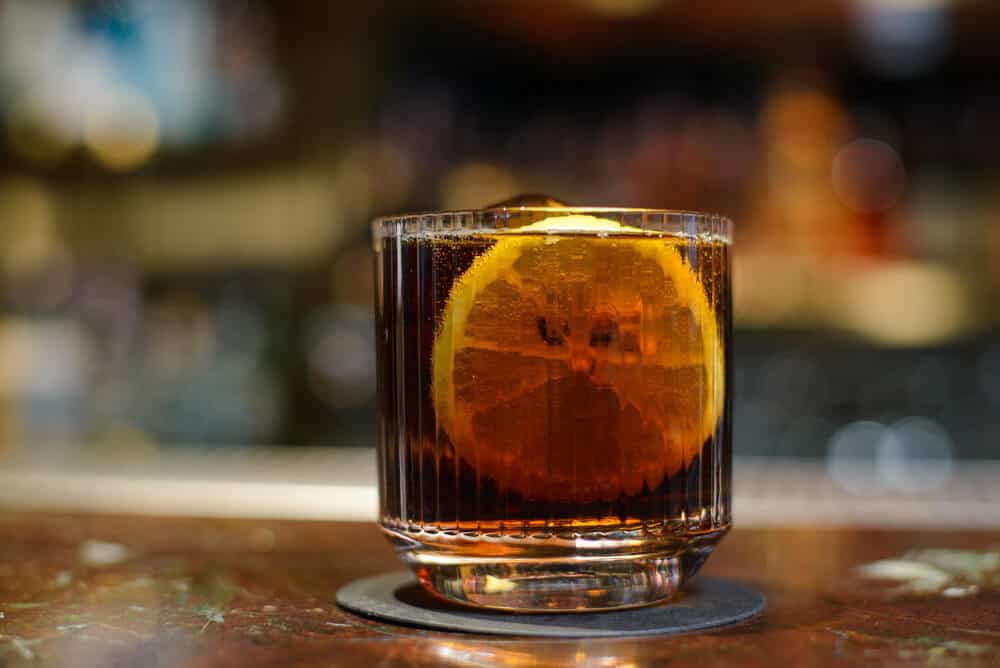 From here, I suggest heading over to Vesuvio on Columbus Ave in North Beach for drinks at this iconic place.
Vesuvio was home to beat generation writers like Jack Kerouac, who were major influencers of the hippie movement and some of the first to talk about creating a world where equality and freedom rule. There is even "Jack Kerouac Way" and The Beat Museum (a hole in the wall of a museum, but worth it nonetheless). 
Of course, you should also visit City Lights if it's still open (it stays open until 8 PM daily) to peruse this famous bookstore. City Lights is also a publishing house, and it was at the heart of the obscenity trial against Allen Ginsburg when he published his masterpiece "Howl," one of the most important poems in queer literature.
Bar hop through North Beach.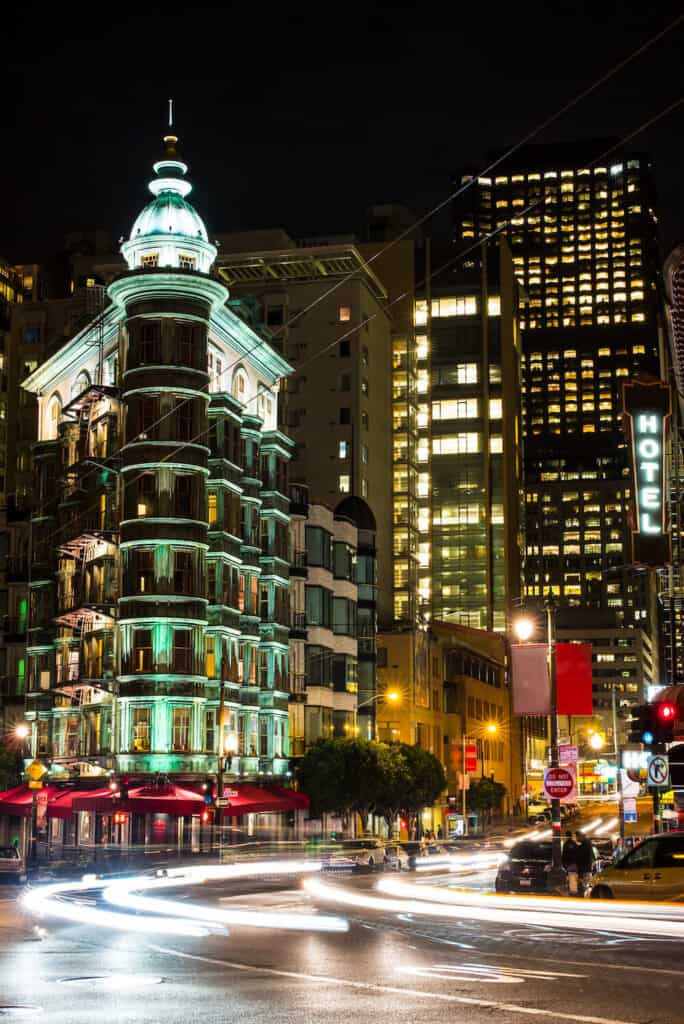 Turn your trip to North Beach into a pub crawl for the ultimate nightcap after a long, busy day in San Francisco. The bars in this area are really cool and unique.
Try Church Key for craft beers, The Devil's Acre for apothecary-themed drinks, or Maggie McGarrys for a traditional Irish pub vibe, among others.
***
By the time you cover all of this you will certainly be tired, and it will have been well-earned. Of course, you do not have to do everything on this list or even in the order provided.
I just hope you find some things to do and you enjoy your day in SF to the best of your ability! If I have one tip, it's this: I definitely recommend using a bike (perhaps an e-bike if you're worried about those hills) or an e-scooter. It will make your day so much better and it'll be easier to maximize your day.
Before we close, remember, even though we are in a city, you want to leave it better than you found it. Do not litter and be respectful to the city's residents, including the homeless population. As always, be kind! Enjoy San Francisco!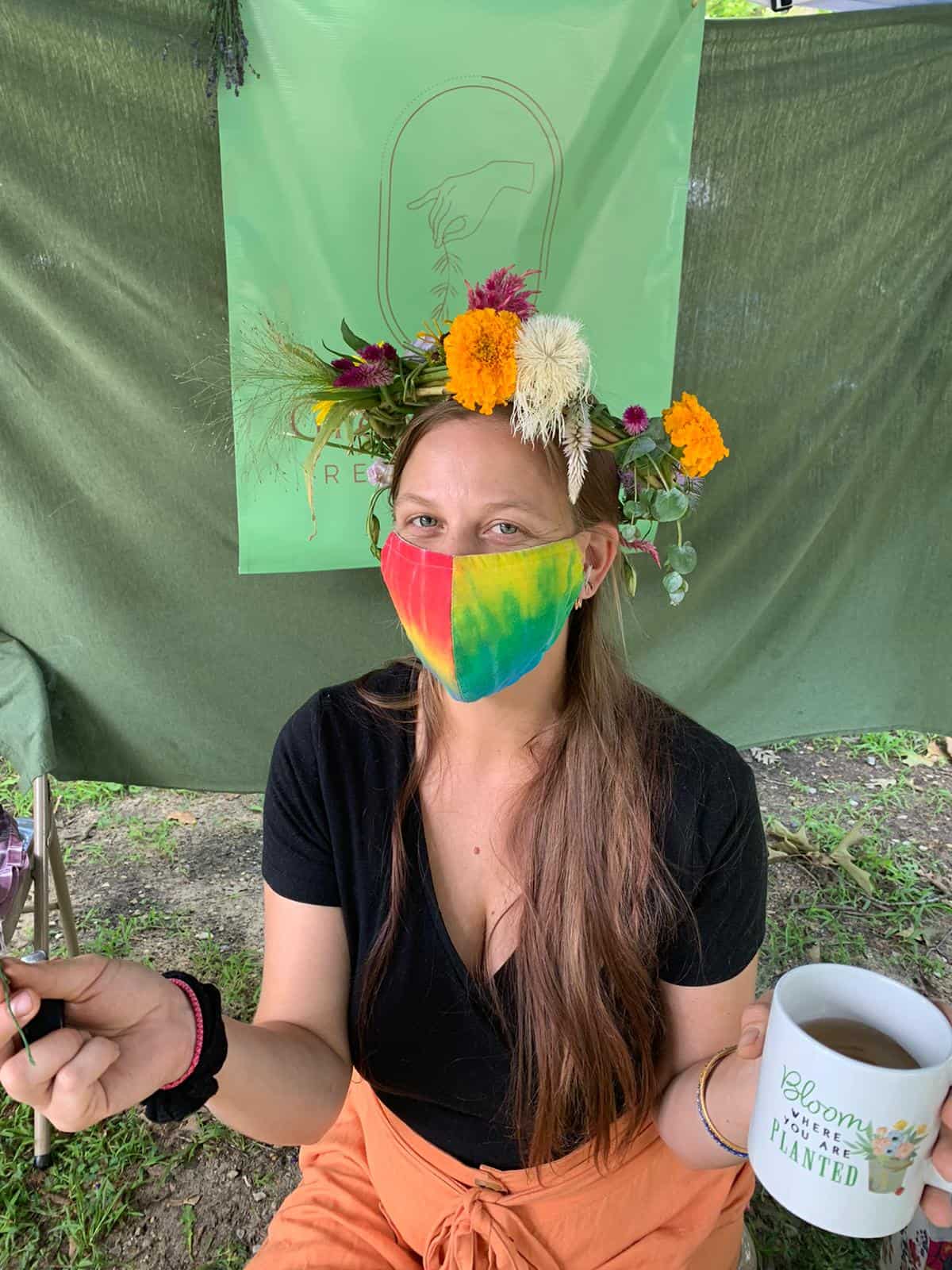 Allison is a writer, herbalist, musician, and lover of nature. She is an avid traveler and backpacker, having traveled throughout most of the United States and through parts of Asia and Europe. She has lived in Hawaii, Philadelphia, New Jersey, Boston, and of course, California. Allison has lived in California for 5 years, working on farms and in Yosemite National Park. She has been all over the state, enjoying many cities and of course, the many amazing outdoor wonders California offers. She currently resides in Aptos, Santa Cruz County, CA.